A Small Scandinavian Attic Loft with Exposed Beams
I alway admire Scandinavian home stylists for their ability to transform small and slightly akward spaces into such bright and stylish homes. Today I can show you this example from a new loft apartment in Gothenburg.
The apartment is very small (34sq. meter) but it looks só much bigger by using a light color scheme and carefully selected Scandinavian design pieces. On top of the apartment already having a small floorplan, it's even smaller because the apartment lies on the top floor, which means slanted ceilings.
This does give the home a nice architectural feature with the exposed beams, and a small roof terrace creates extra space in the living area, especially in the summer months of course. Next to the kitchen is a small bedroom area which is just big enough for a double bed. I could easily live in an apartment like this, if it's beautiful and smartly designed you don't need a lot of space.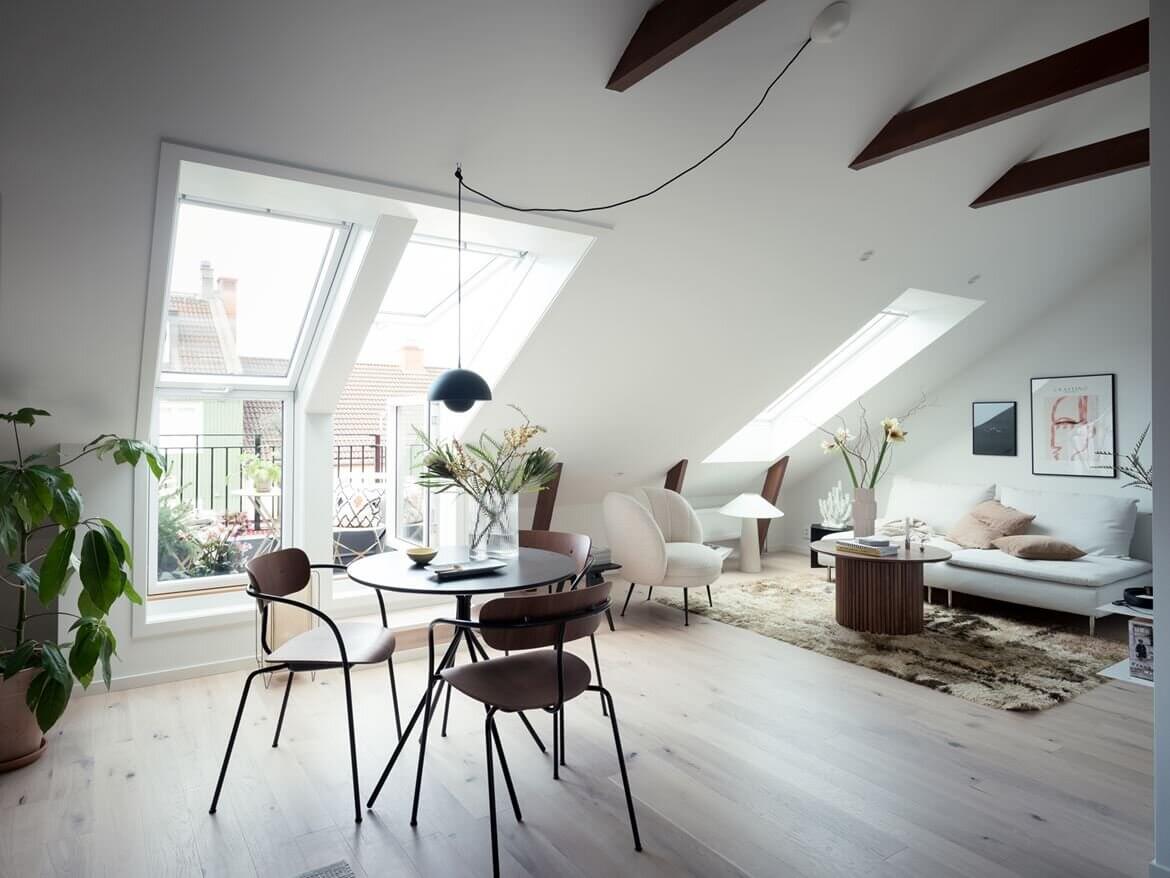 stying by JosefssonLjung & photography by Alen Cordic for Bjurfors Göteborg