Best of 2019: Living Rooms
Tomorrow we will ring in the new year. I hope next year will be better than previous years but I have no idea what 2019 is going to bring me & my blog. Are there things you would like to see on my blog next year? You can leave your suggestions in the comment section.
Today I will show you my favourite living rooms of 2018. There have been so many great spaces this year that I probably forgot a few (I have already spotted bedrooms and bathrooms that I should have put in the best of series, but there have simply been to many great homes to show everything.
If you want to see more inspiration though you can see thousands and thousands of great spaces on my pinterest page 🙂 Now enjoy these beautiful living rooms.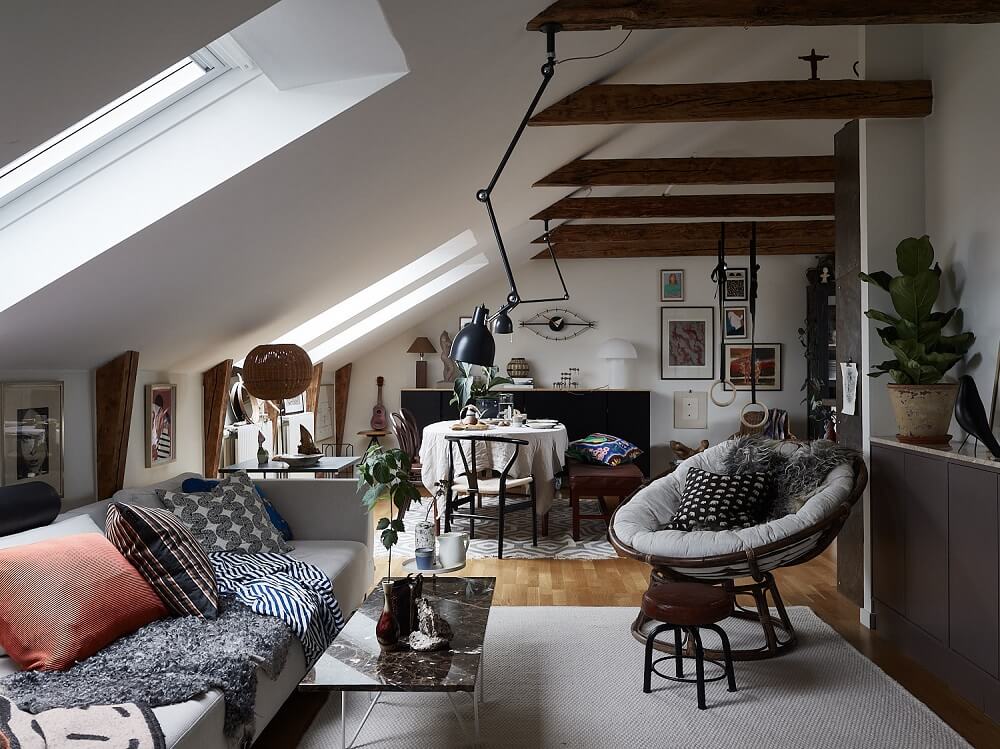 An amazing Scandinavian attic living room
Plants everywhere in a New York apartment
Amazing rustic vibe in this home used for the H&M Home Christmas collection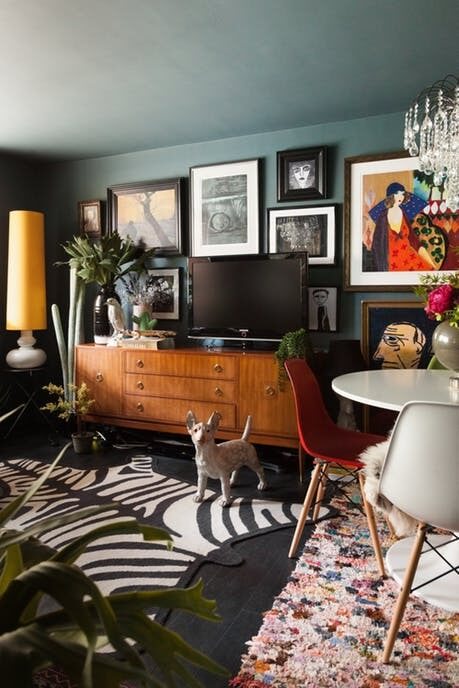 A dramatic home in London | photo by Ellie Arciaga
The definition of cool in the home of Alton Brown and Elizabeth Ingram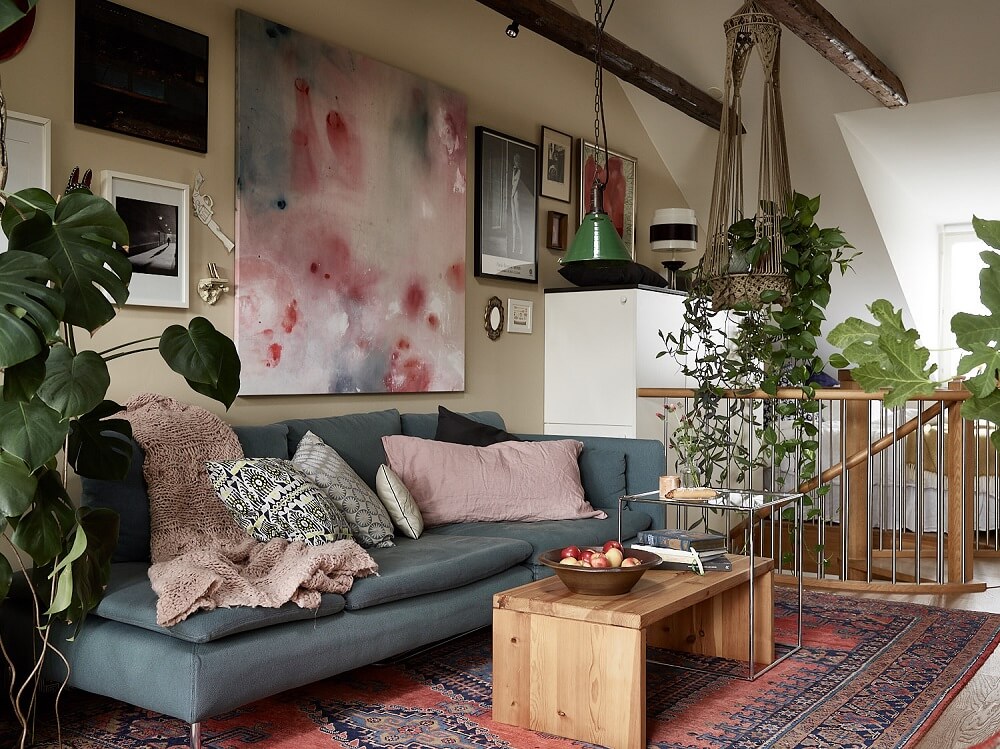 A wonderful plant-filled attic living room in Stockholm | styling by Åsa Copparstad & photos by Johan Spinnell
Scandinavian style in a London home | photo by Anna Stathaki
An inspiring gallery wall | photo by Benjamin Edwards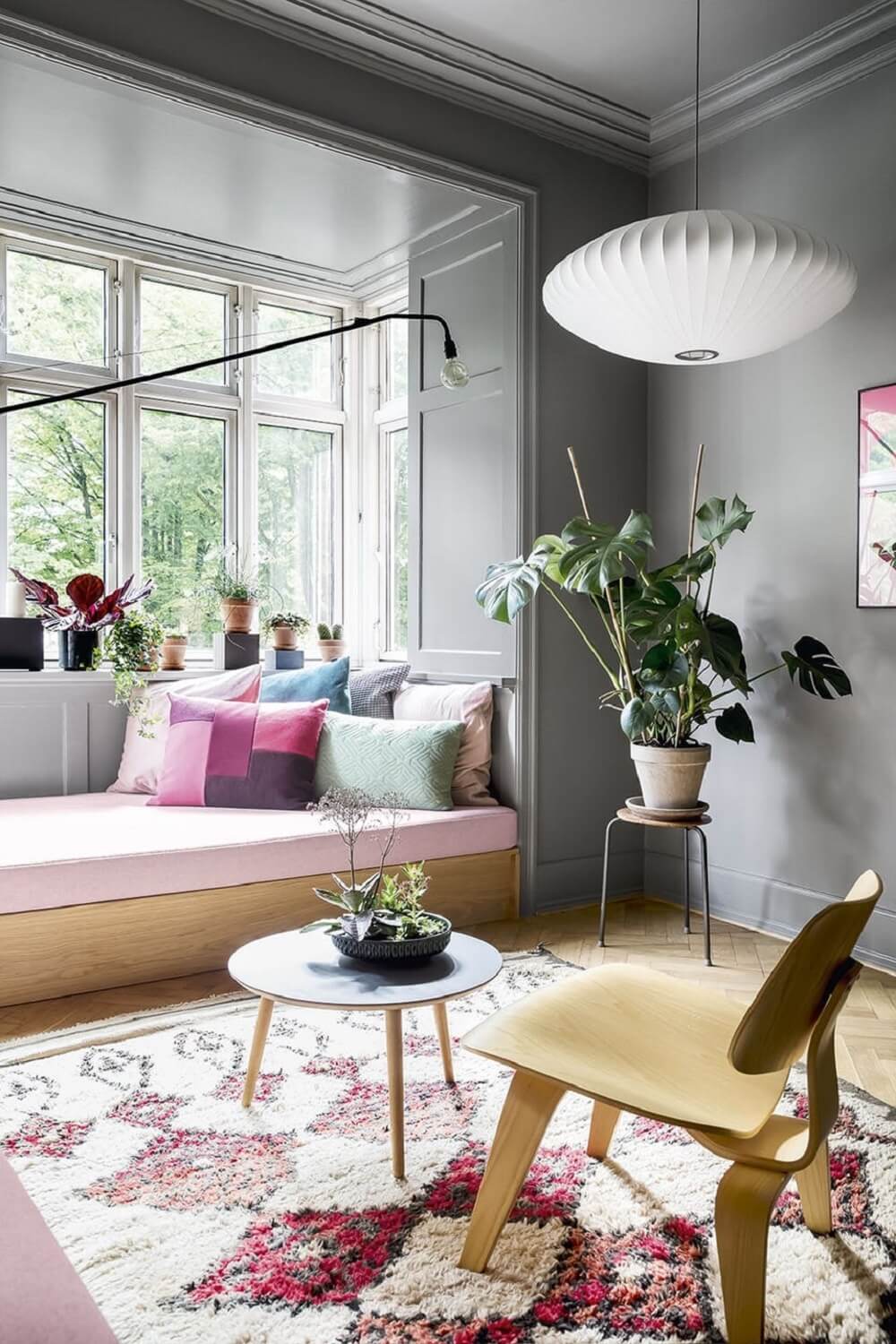 A pink & grey beauty. I especially love that window seat | photo by Christina Kayser Onsgaard
A design space in Vienna designed by Annabell Kutucu
A winding stair and original details in a fixxer upper in Philadelphia
Bohemian with pink touches | photo by Cassie Daughtrey
Such a calm vibe in this living room in a Scandi-style home on Mallorca
Pink walls and packed with books | photo by Nadja Endler
A Scandinavian living room | photo by Anders Bergstedt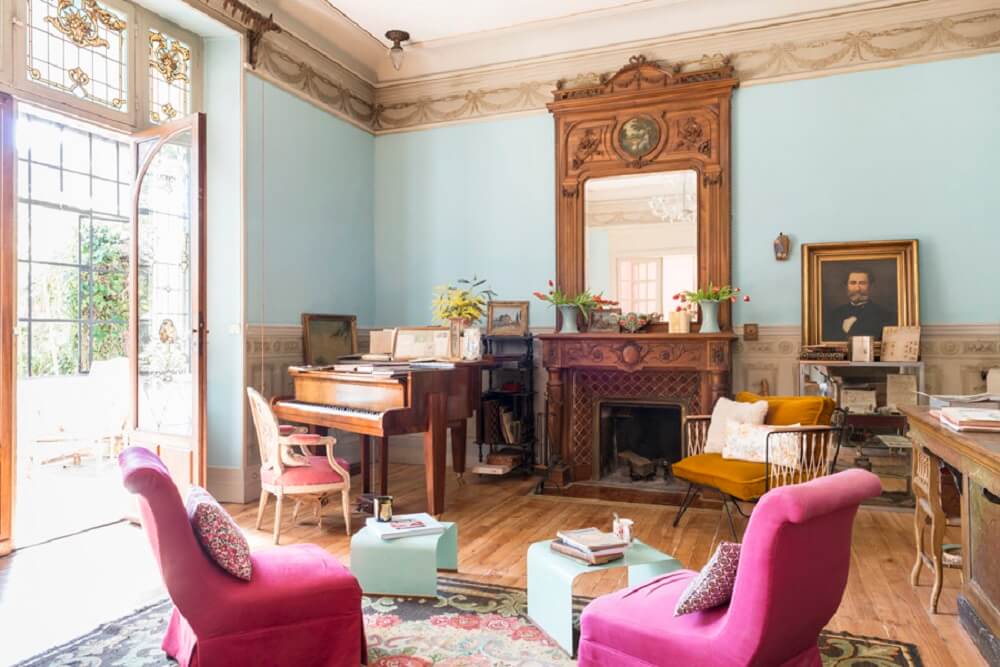 I love the vintage vibe in this home in France | photo by Julien Fernandez