A Creative and Colorful Home in New York City
If you have a home with awkward nooks and rooms and don't know what to do then pay attention to this post. Jordan Ferney is the founder of design lifestyle website Oh Happy Days and the love for color you see on her website is also evident in her New York home.
Together with her husband and three children she moved into this apartment in Manhattan which was only meant as a 'landing space' inbetween their travels, but of course Covid put halt to those plans and they ended up living here full time. Creative Jordan took this Covid period to completely design their family home and oh boy it's a beauty.
The apartment has slightly akward rooms, with many nooks bút the rooms are also extremely light-filled with skylights and artist windows. Many colors were used in the home, in the living room it's green with open shelves next to the fireplace, large cabinets behind the blue HAY sofa and gorgeous windows to flood this room with light. The hallway was created by Jordan, it's a dark space but the checker wallpaper (designed by Jordan) brights up the room.
The master bedroom is painted in a muted sand tone but even here is a colorful touch with the blue Big-Game Bold-Chair. A big DIY project is featured in one of the kids bedroom, Jordan couldn't find a suitable wallpaper so her husband created a gorgeous mural that took 5 days to complete. I absolutely adore this home, the slightly akward rooms, the color and the cheerful overall vibe.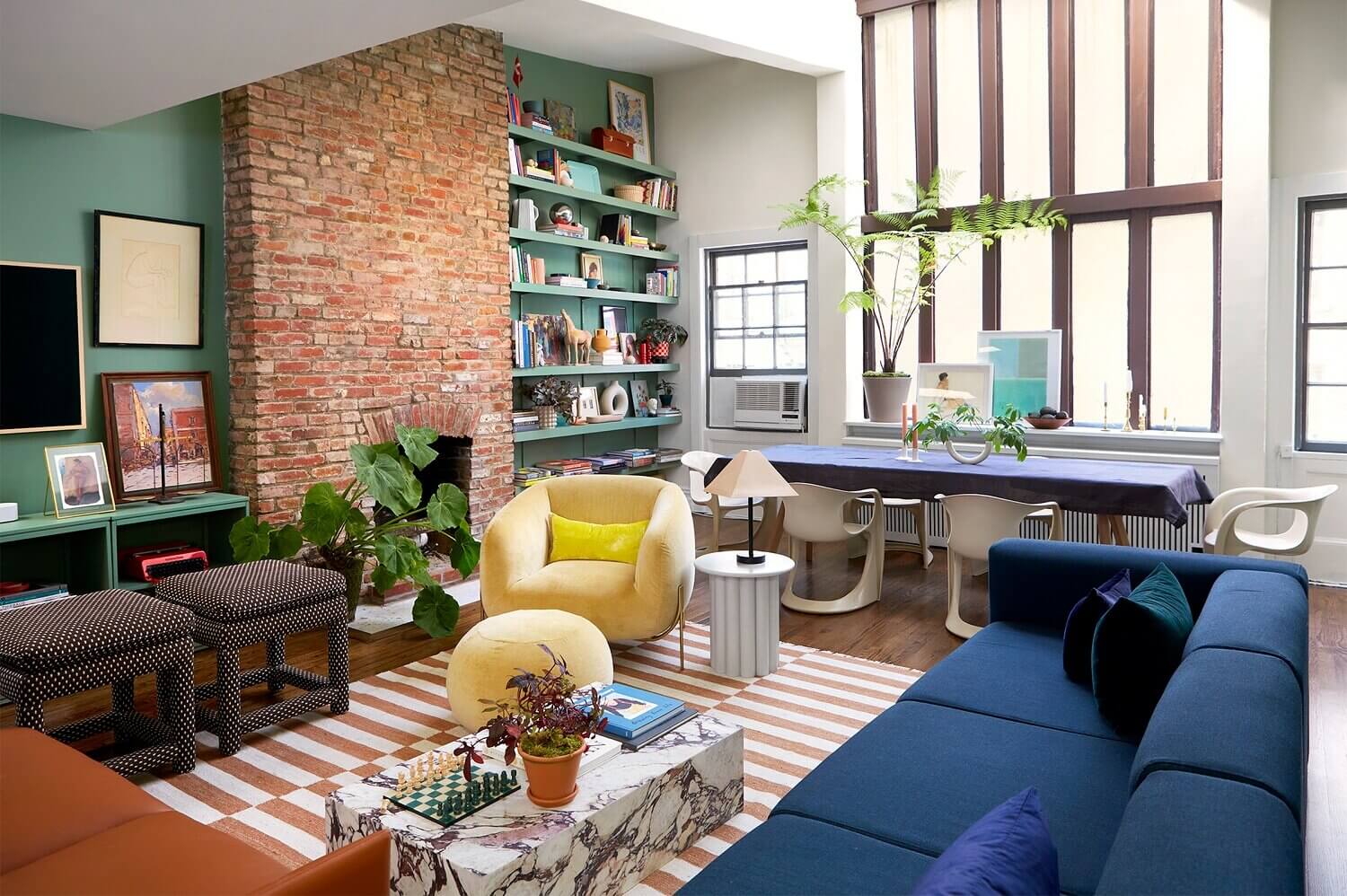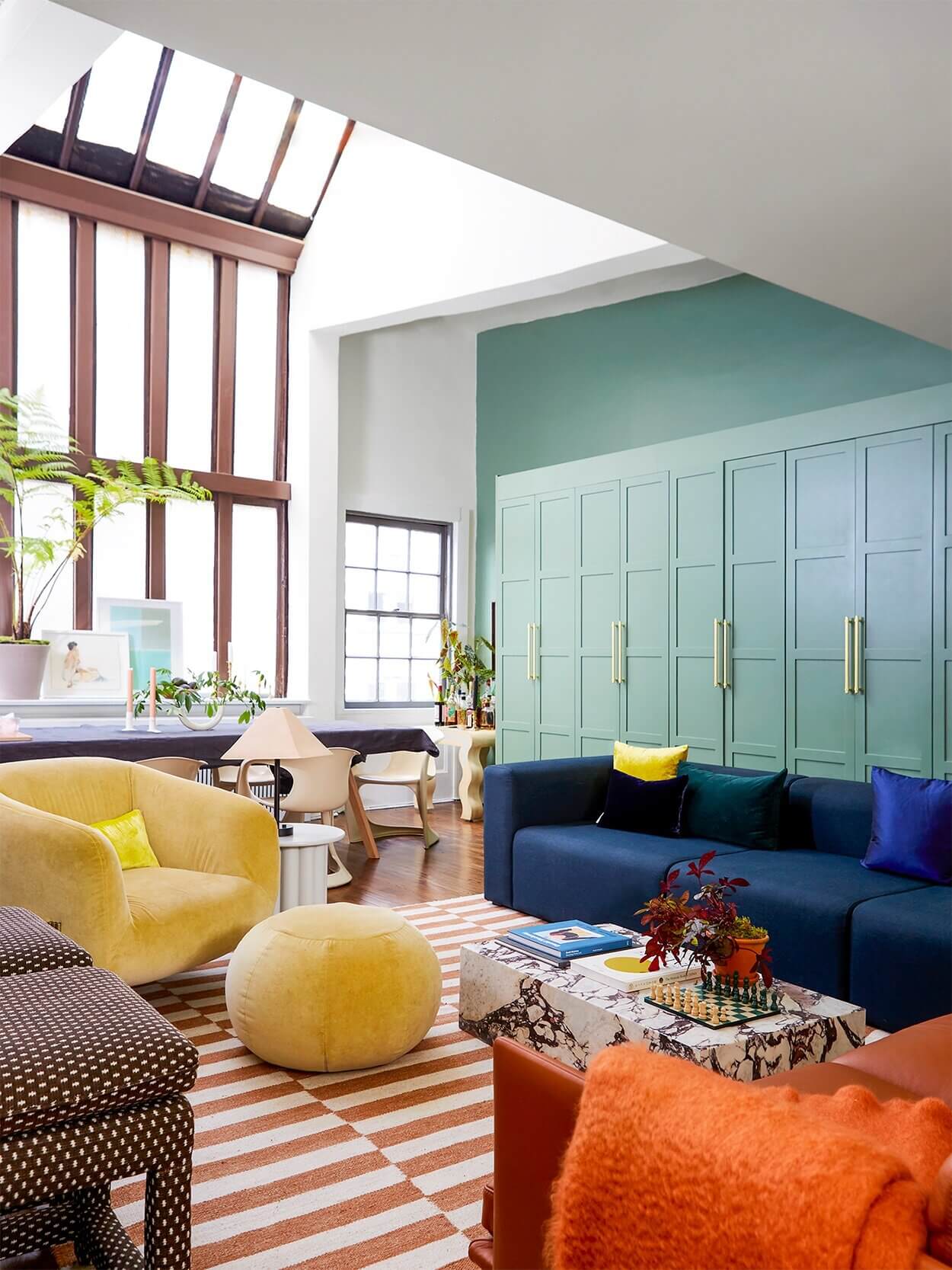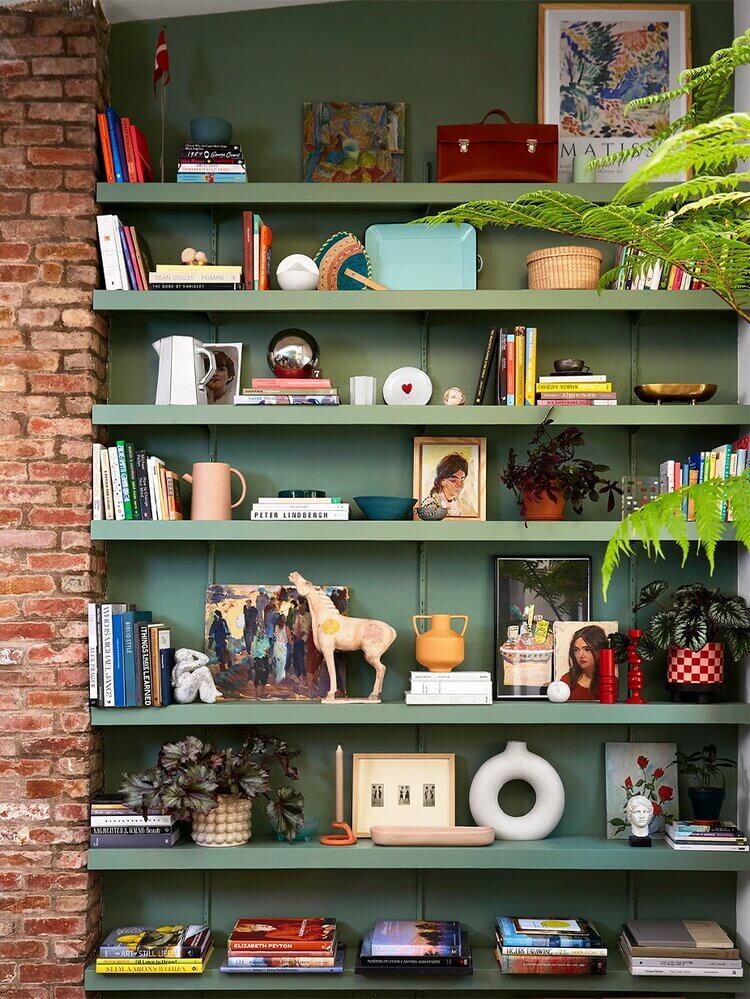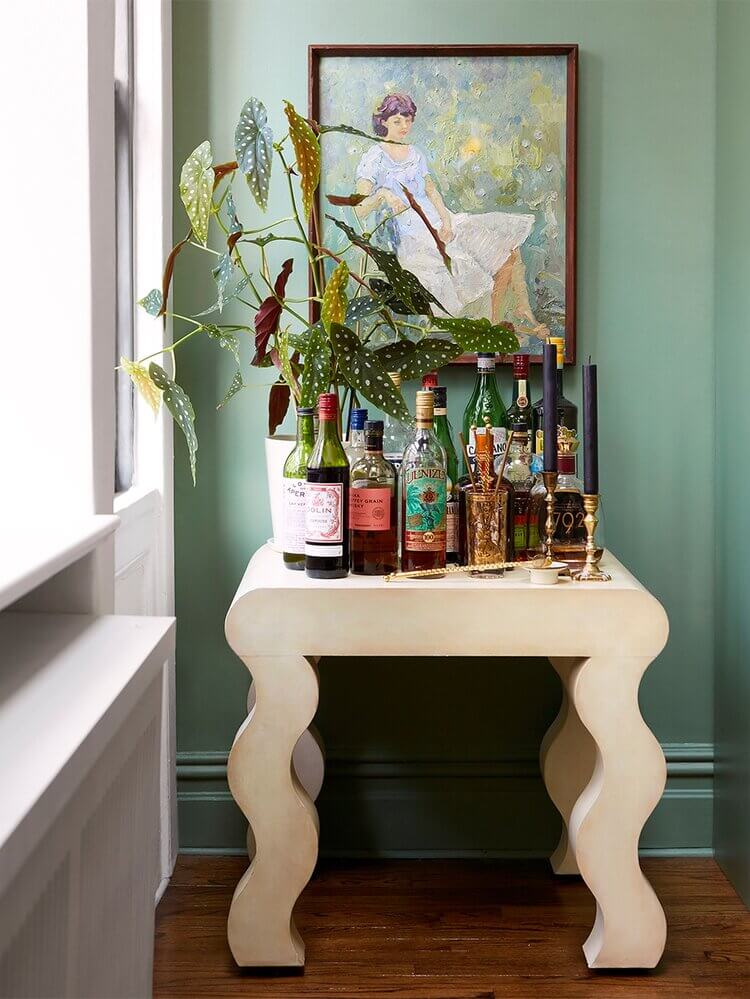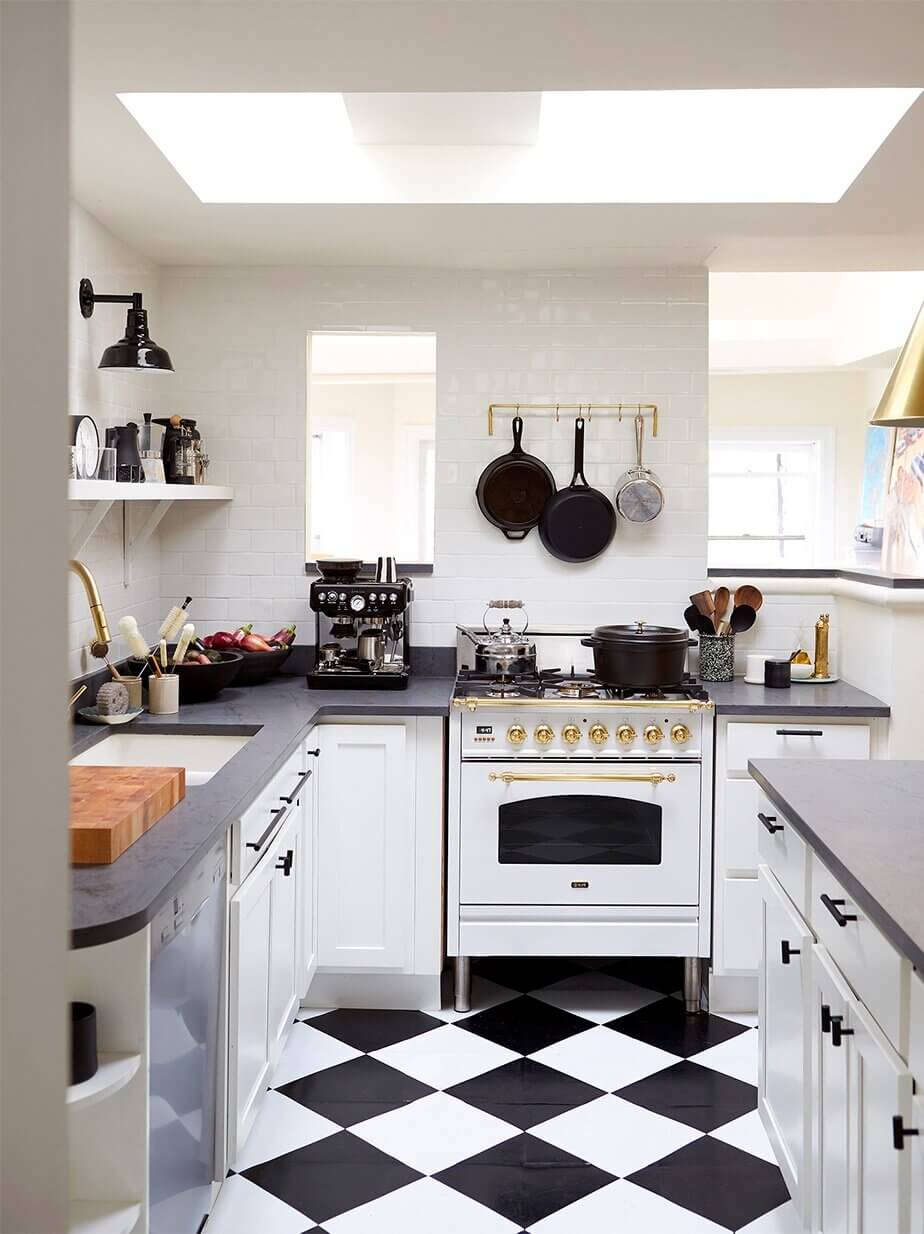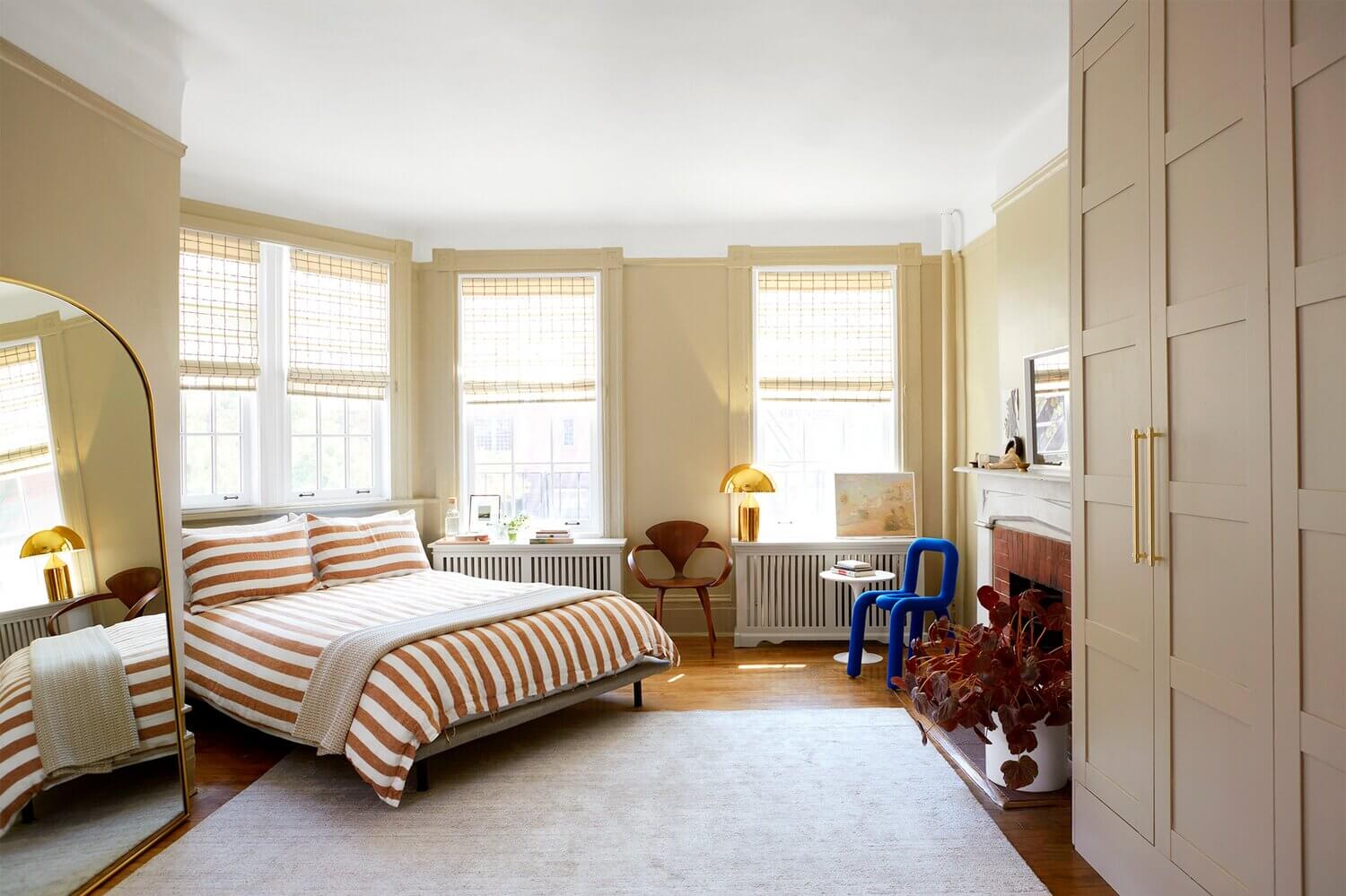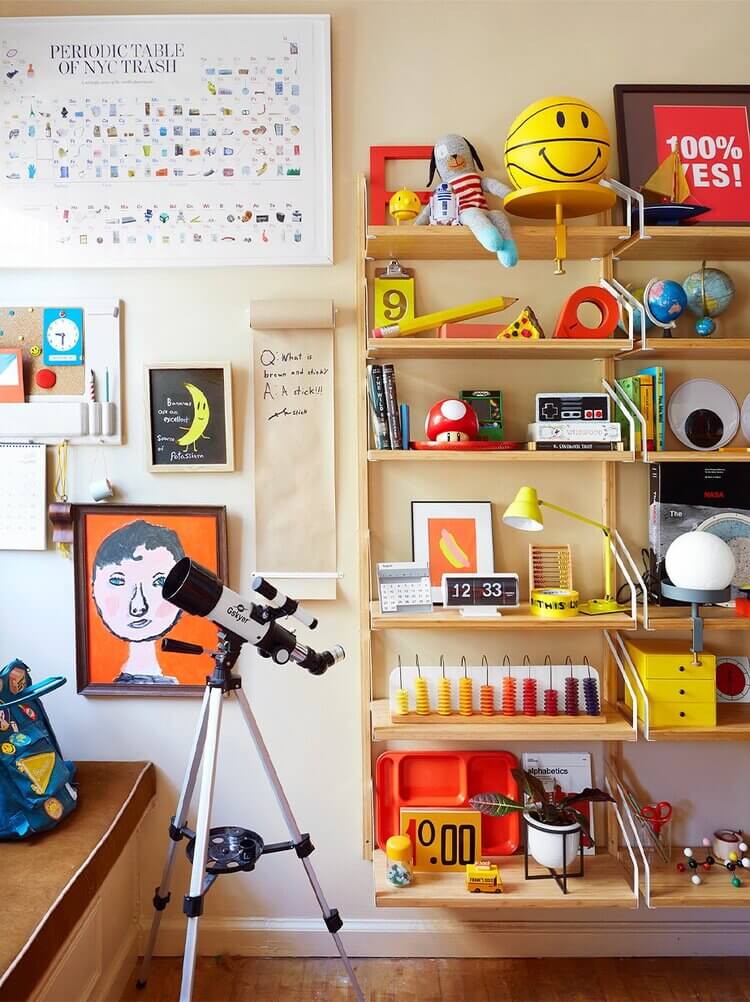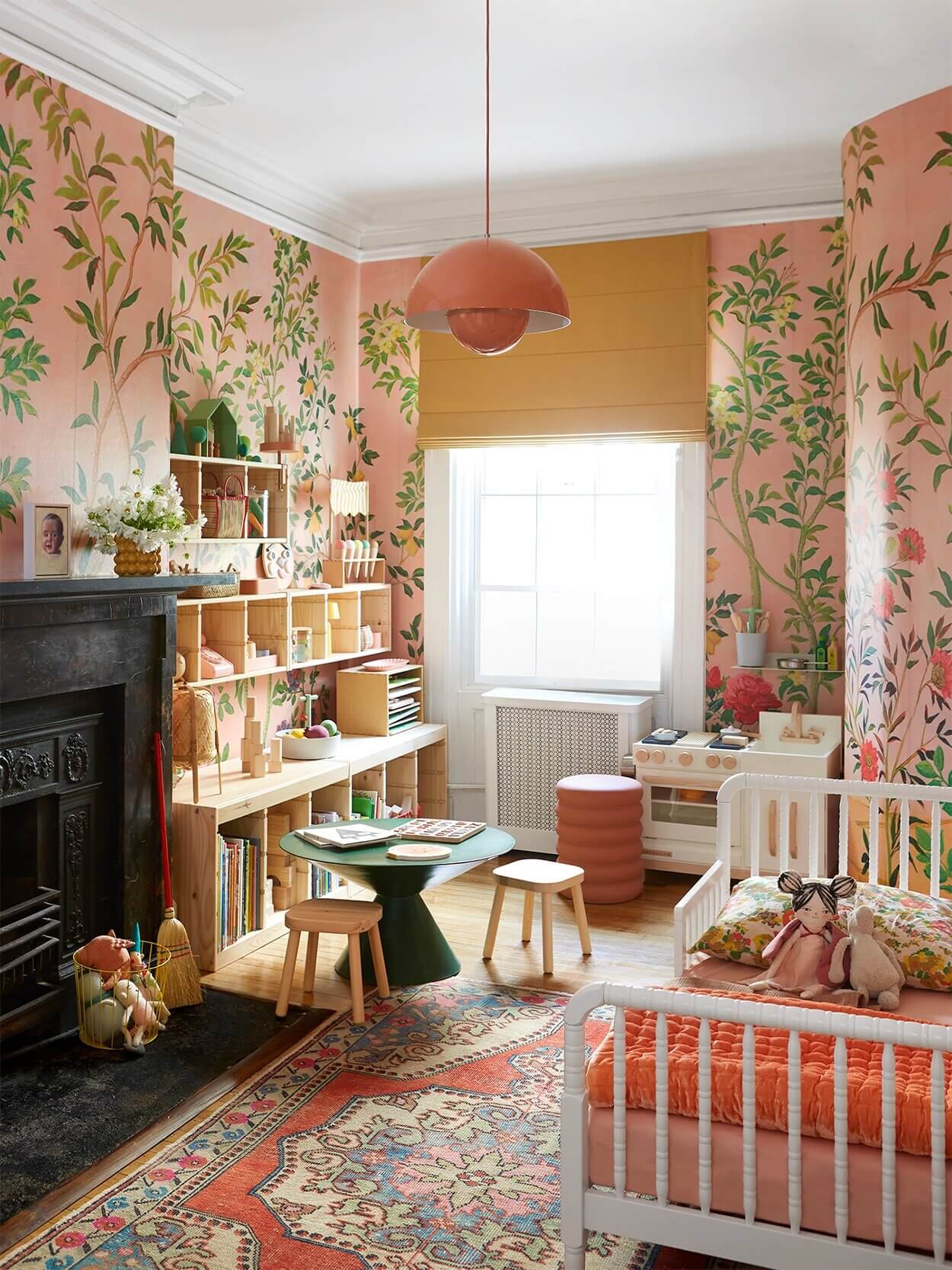 styling by Kate Berry & photography by Dane Tashina for Domino