A Scandinavian Apartment Decorated with Bright Pops of Color
How is everyone holding up? It's a scary and confusing time at the moment but I also love the sense of community that I see a lot on social media at the moment. Trying to cheer each other up, coming up with thngs to do at home in case you are ordered to stay in.
The Nordroom is an interior blog so the only thing we can do at the moment is give you home inspiration, maybe it will inspire you to change your decor now you have the time or maybe the blog is just a calm space to be in such uncertain times.
Today I'm sharing this lovely Scandinavian apartment with you. The base is very Scandi neutral with white floors and grey walls but we love the pops of color that feature in every room. It gives the home such a cheerful vibe and we really need that right now. If you're stuck at home you might as well turn it into a cheerful space.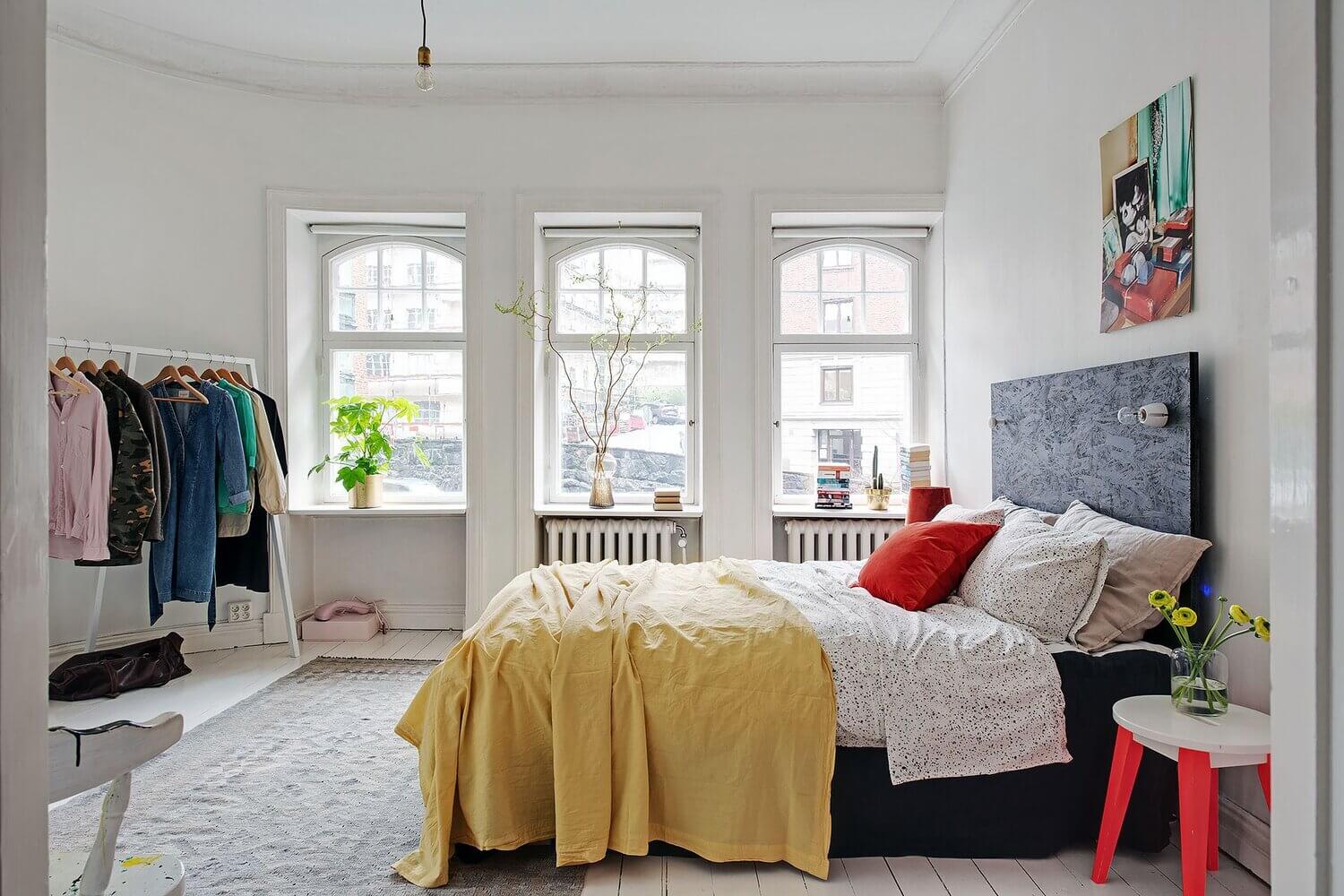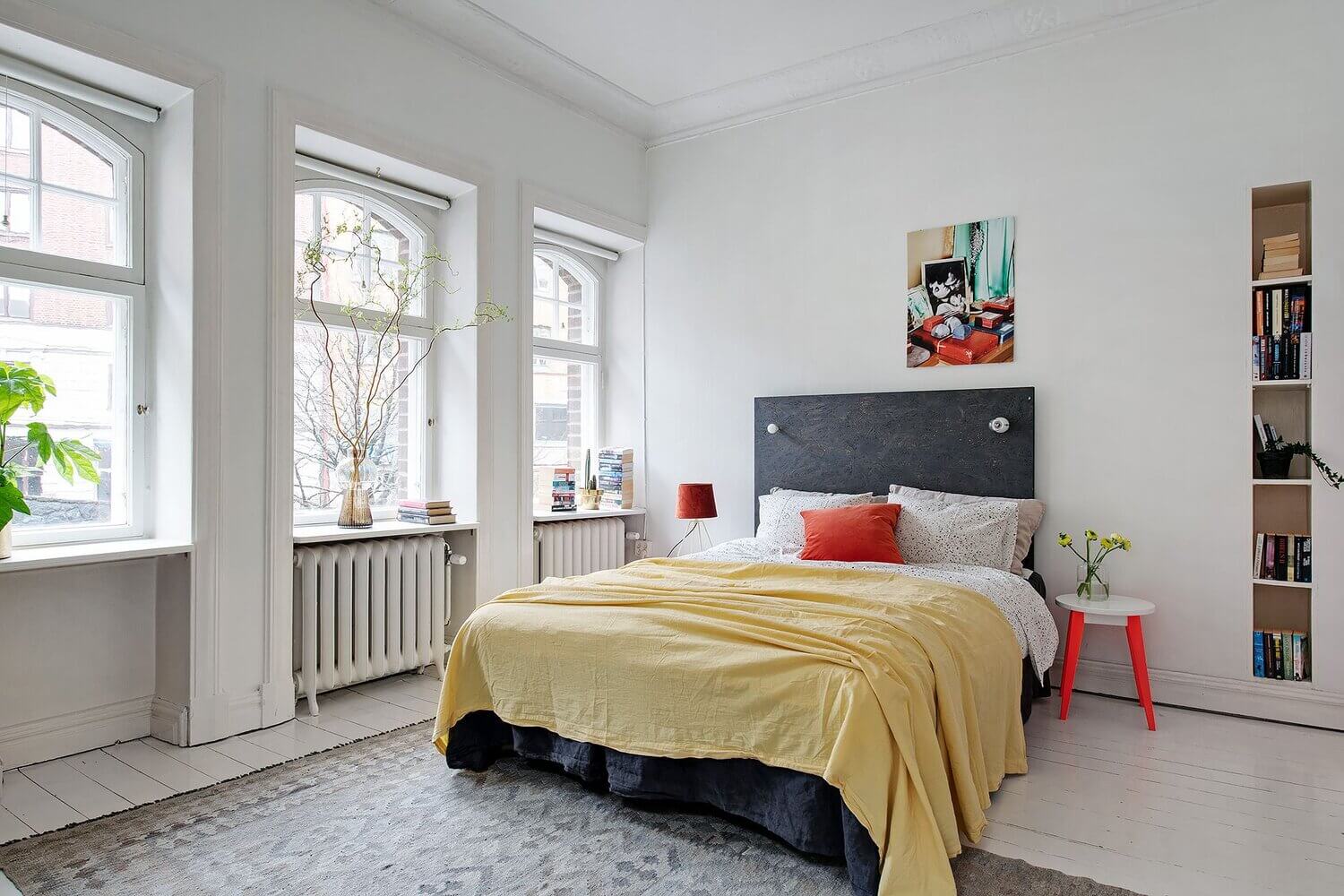 photography via Alvhem