A Serene Light Colored Apartment in Stockholm
If you're in the mood for calm and light colored interior inspiration then you should stay right and take a tour of this lovely two bedroom apartment in Stockholm.
The 62 square meter apartment is located in a grand Art Nouveau building from the 1910s but indoors the interiors are a haven of serenity. The entire home – with the exception of the childrens room – is decorated in the same design style.
The light rooms in the apartment have light wooden floors and walls that are all painted in the same white shade: Strong White from Farrow & Ball. It's a lovely home where you leave the busy world outside and feel the calm of your own home.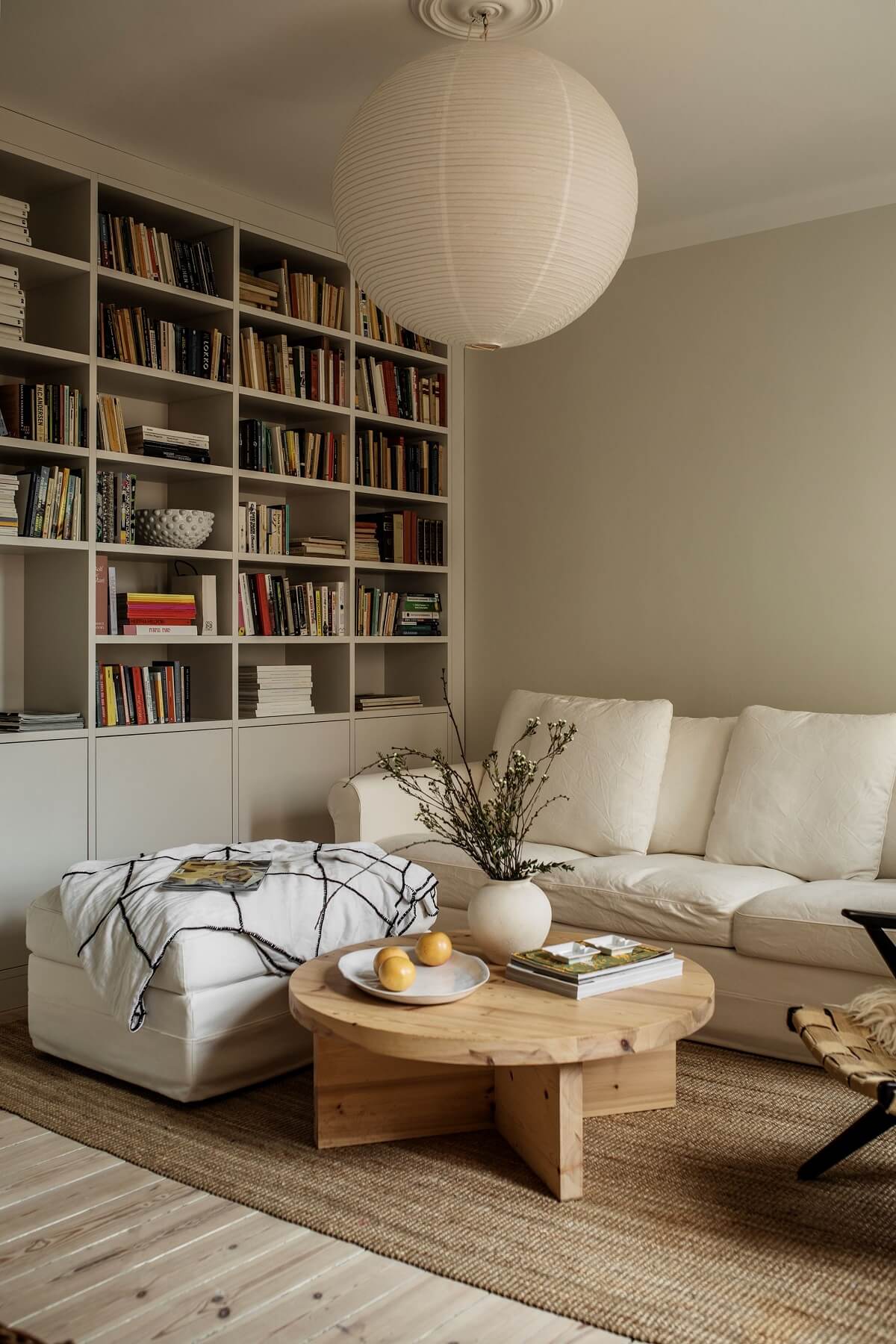 The white living room has a built-in bookcase designed with a combination of open cabinets on the top and closed cabinets at the bottom. A large jute rug adds a natural tone to the room.
Two high windows bring in plenty of natural light and overlook a cozy courtyard.
In the living room, kitchen, and hallway lie the original sanded light wooden floorboards.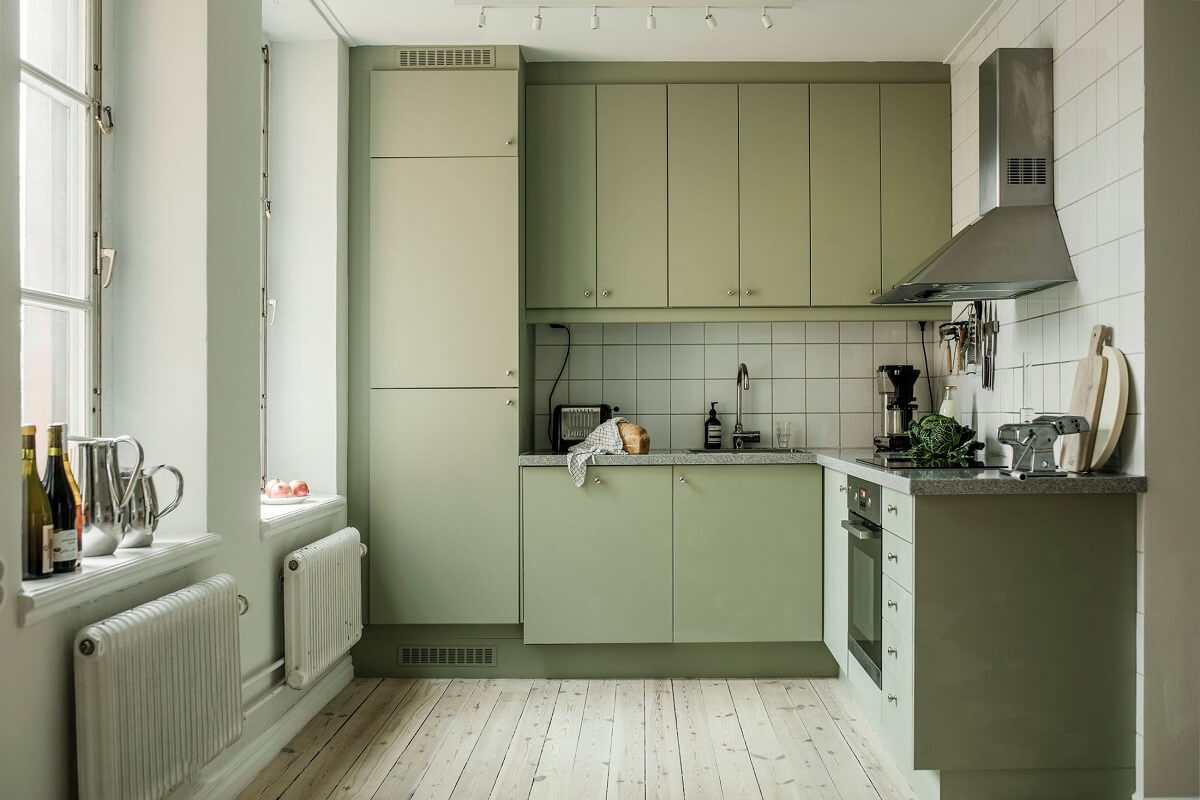 The kitchen and dining room is the central room of the apartment that ties all the other rooms together.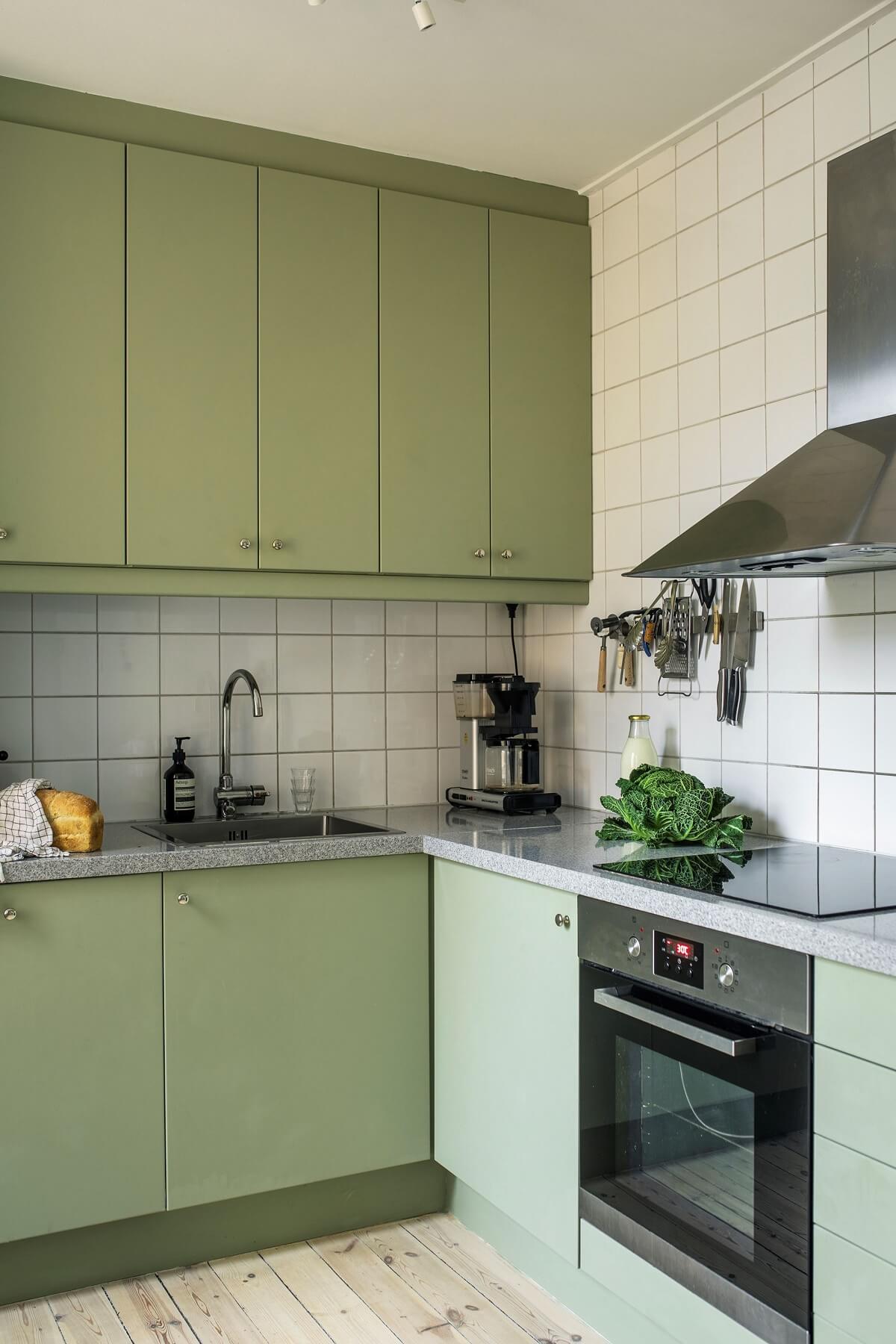 The kitchen cabinets are painted in a muted green color called "Lagerträd" by Jotun. This green shade works so well with the light and natural color scheme in the apartment.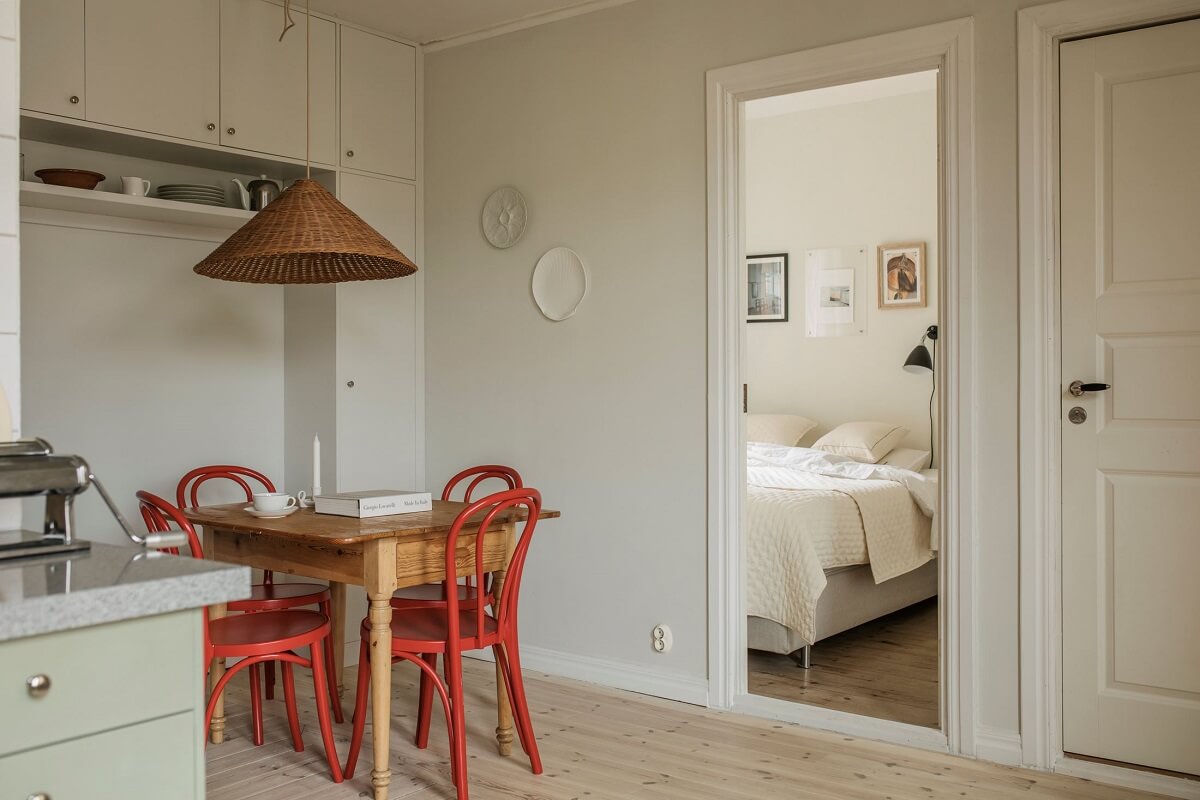 The dining area is surrounded by built in cabinets that provide extra storage.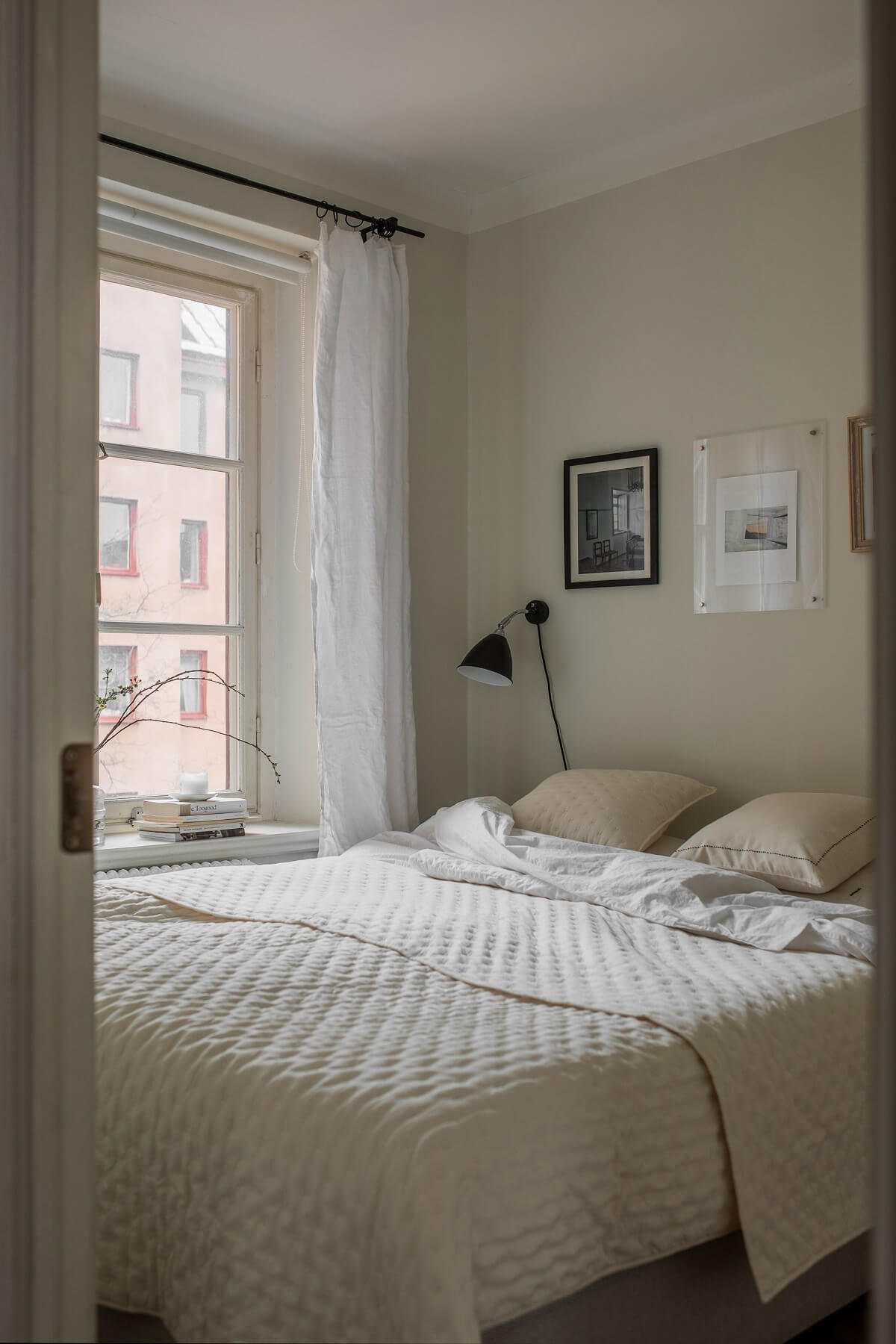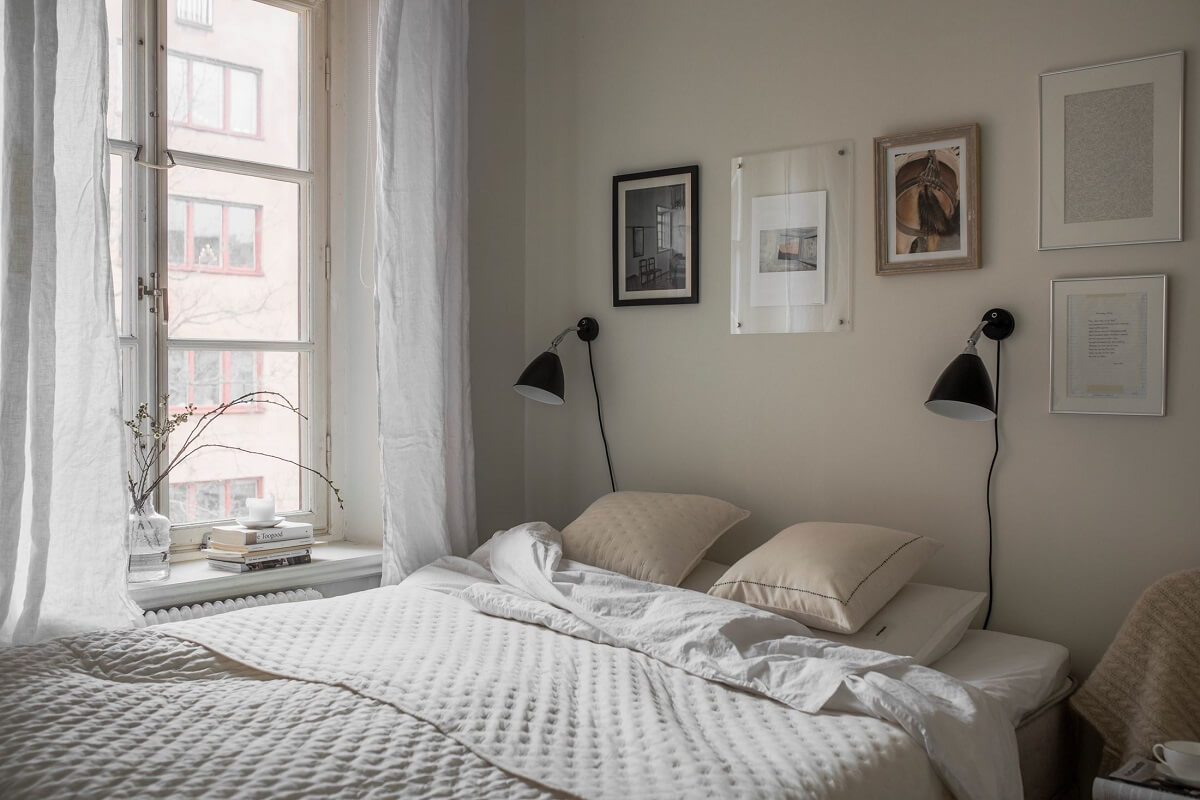 The smallest bedroom is currently used as the master bedroom.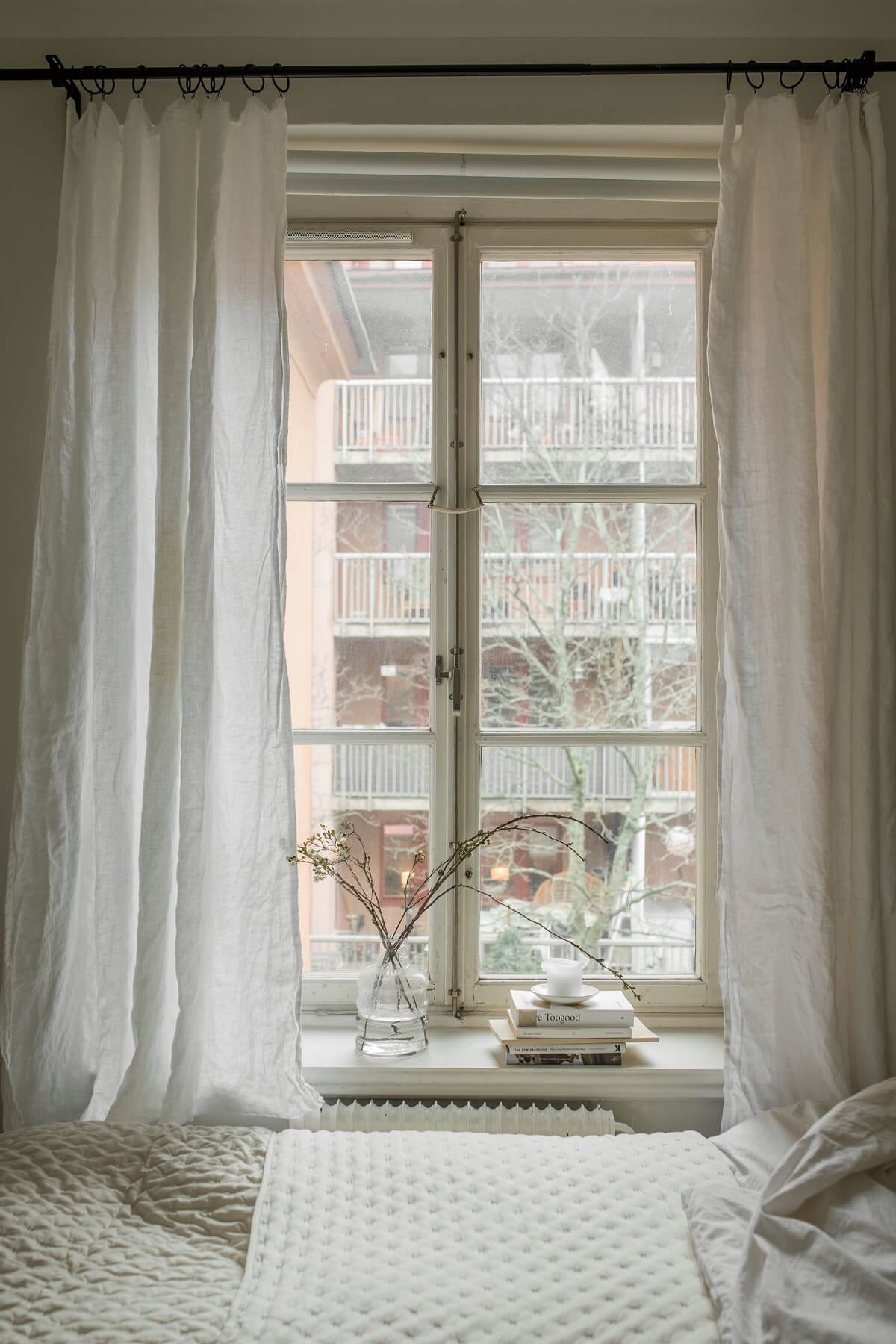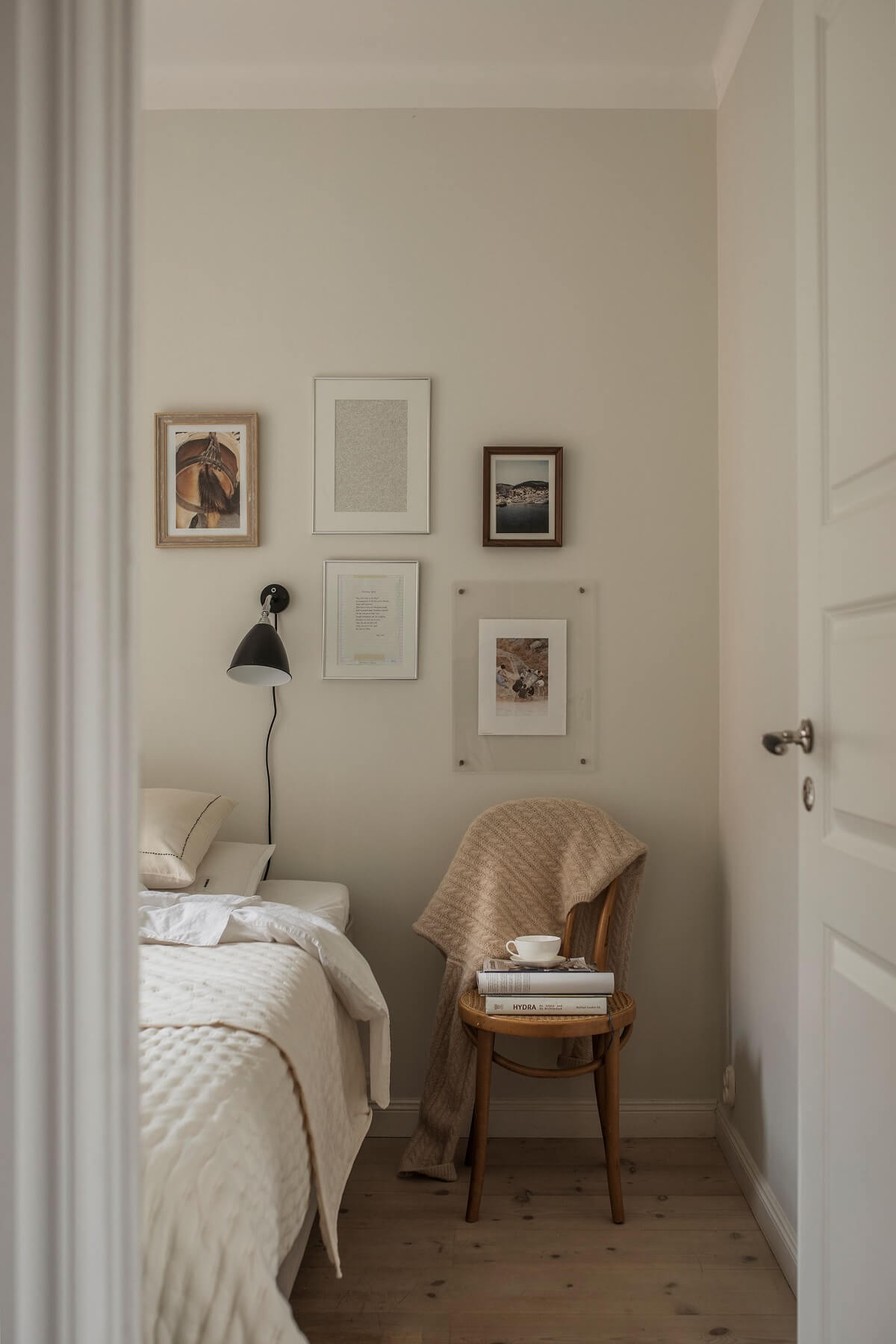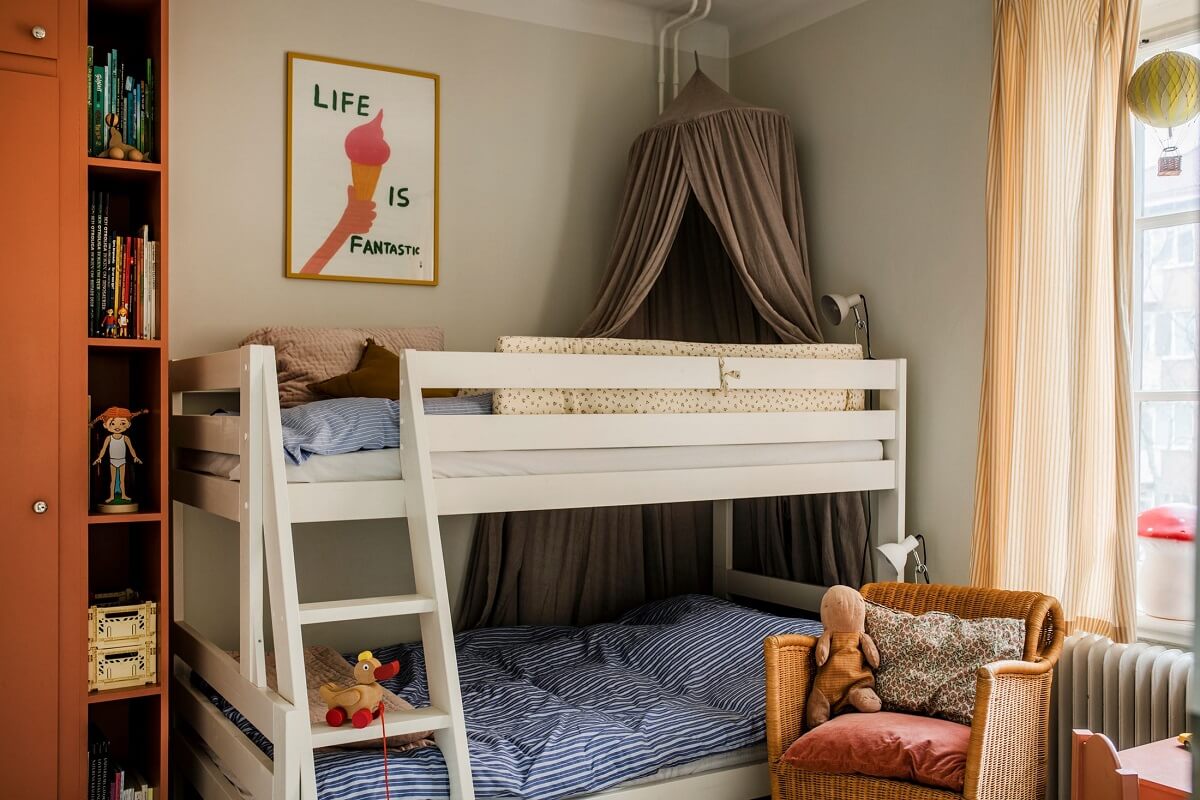 The biggest bedroom is now used as a kids bedroom for two children. The room is decorated with a bunk bed and a custom-made wardrobe and bookcase in an earthy orange shade.
styling by Rydman and photography by Östling for Historiska Hem