A Small Scandinavian Loft Looks Spacious Thanks To A Mirrored Wall
There are several ways to make a small space look bigger. One of them is by using mirrors to reflect natural light and to make a room look twice as big. This Scandinavian loft is only 53sq. meter but it looks twice as big thanks to a huge mirrored wall.
Now just because a room is small doesn't mean you should only use natural colors but I think the monochrome color scheme works extremely well in this apartment and the plants bring a bit of color and livelyhood to the loft.
I love how they used the height of the apartment to their advantage with huge double height IKEA Kallax bookshelves, a loft bedspace and a second loft space for a desk or in this case a daybed. Every inch of this apartment is put to good use and I absolutely love it!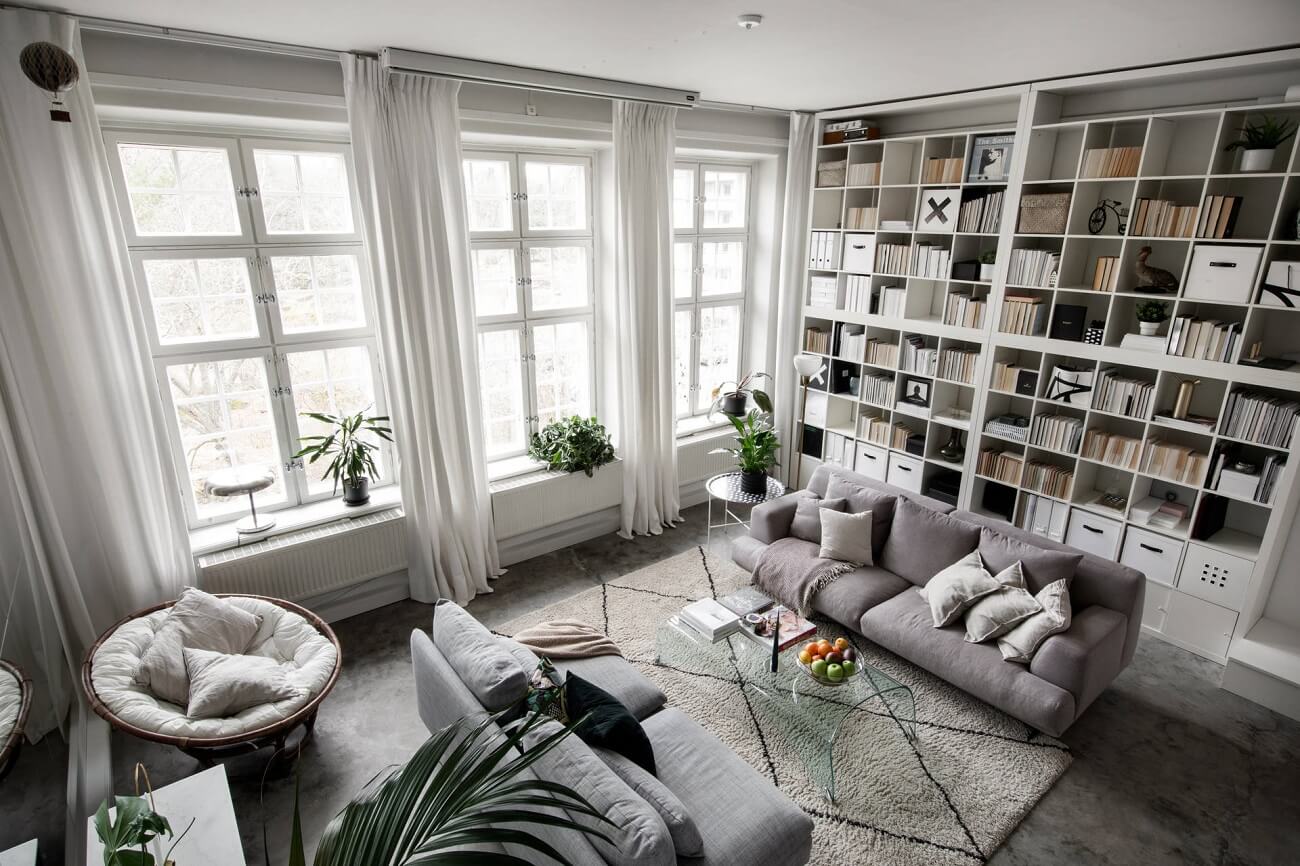 photos via BOSTHLM