A Soft Scandinavian Studio Apartment
I love Scandinavian design and especially when it comes to studio apartments do I think that the Scandinavian just know how to perfectly design them.
Scandinavian studio apartments always feel spacious and super stylish which is something you want for a small space.
This studio apartment came on the market through Alvhem and I love the soft vibe in this little home. But to contrast the soft furnishing and colors they painted the pipes, radiators and window frames black just to give the space a little edge. It's really beautiful!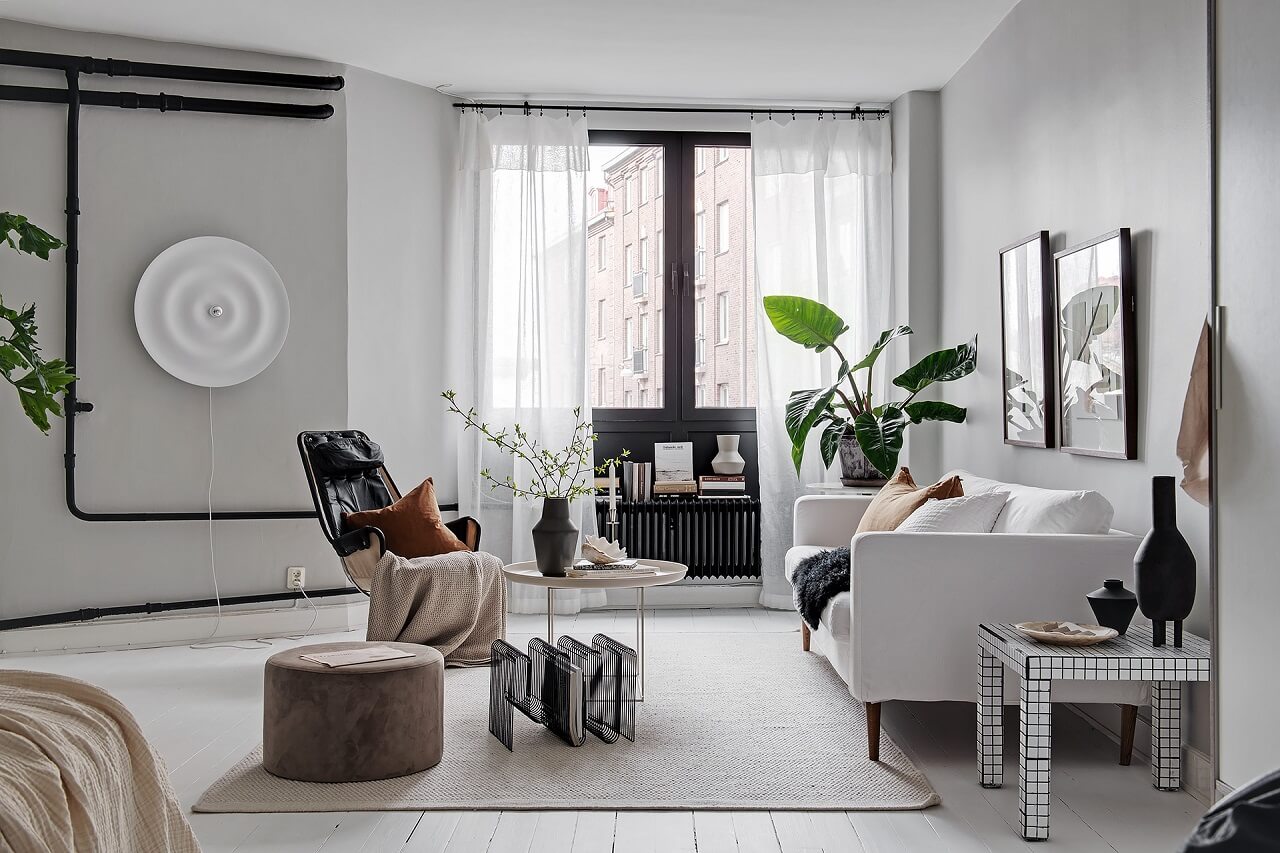 styling by Greydeco & photos by Fredrik J Karlsson for Alvhem