A Stylish Portland Home Designed By Jessica Helgerson Interior Design
The homes designed by Jessica Helgerson Interior Design are always a feast to the eye. With a lot of care for details, the use of beautiful materials and warm spaces I always love the homes that this interior company designs.
So I was very happy to come across a newly designed home by them and as usual this home is also absolutely stunning. The 1907 Portland home has been extensively remodeled (the home was once divided into several apartments which let to awkward spaces) and now a natural flow has returned to the house.
The aesthetic direction was 'an ode to the Pacific Northwest' which means a palette of moody, green, lush, mossy and heavy on the western walnut. This home is absolutely stunning and I already can't wait for the next project by Jessica Helgerson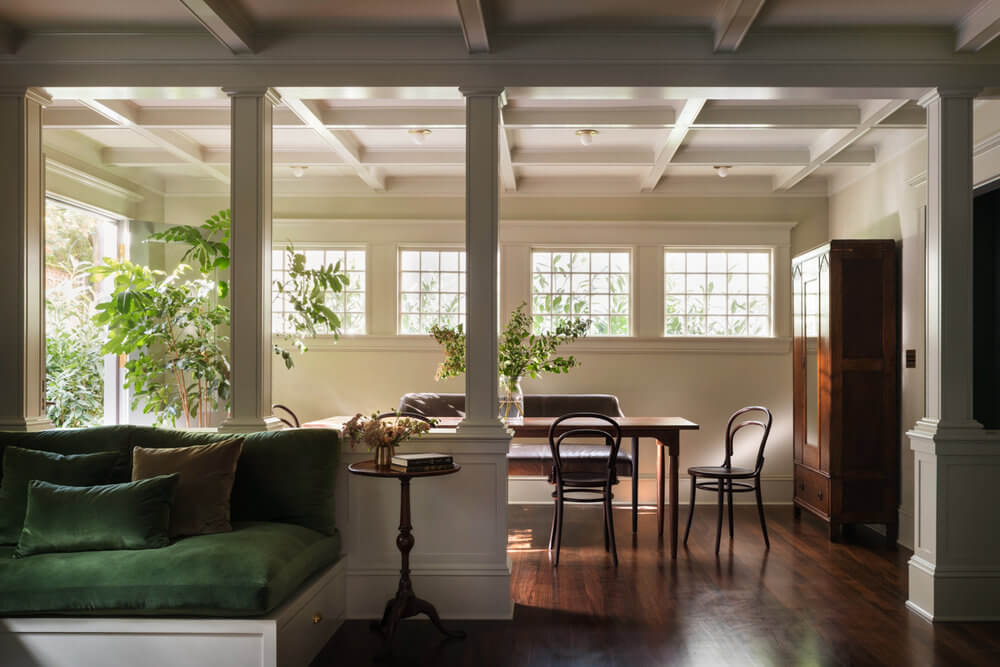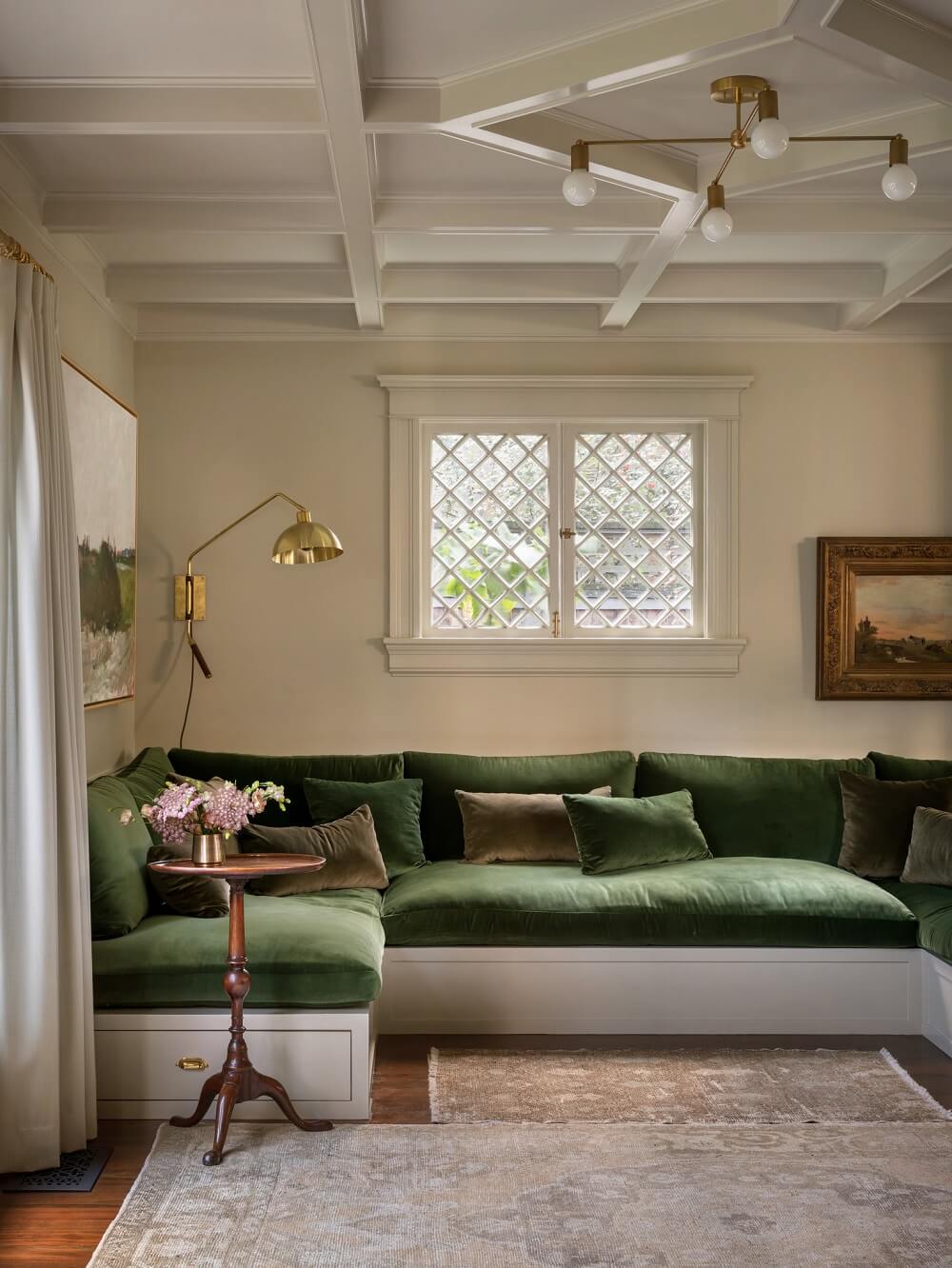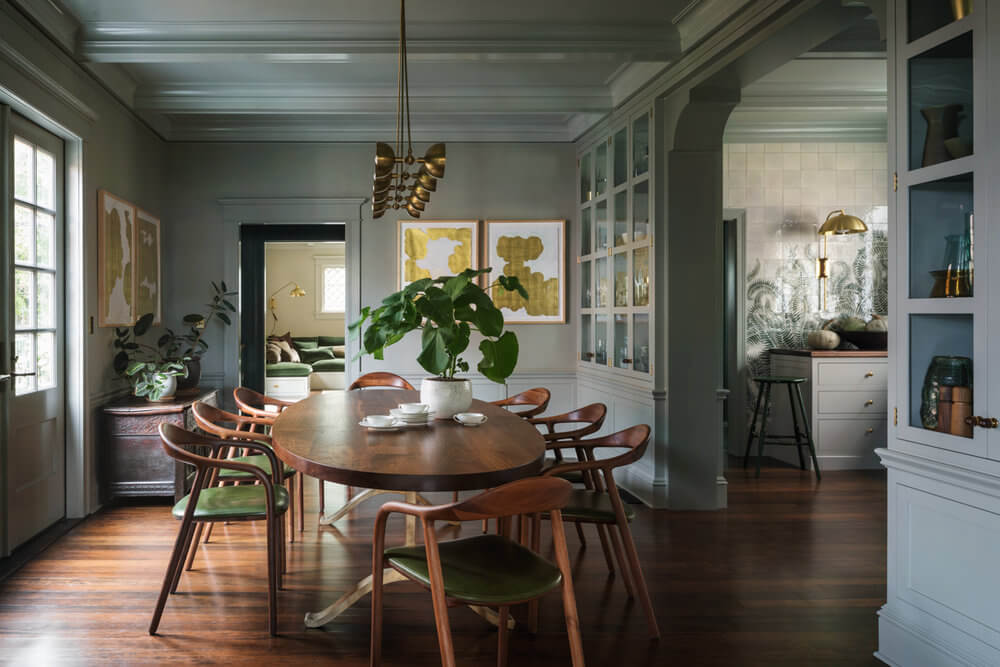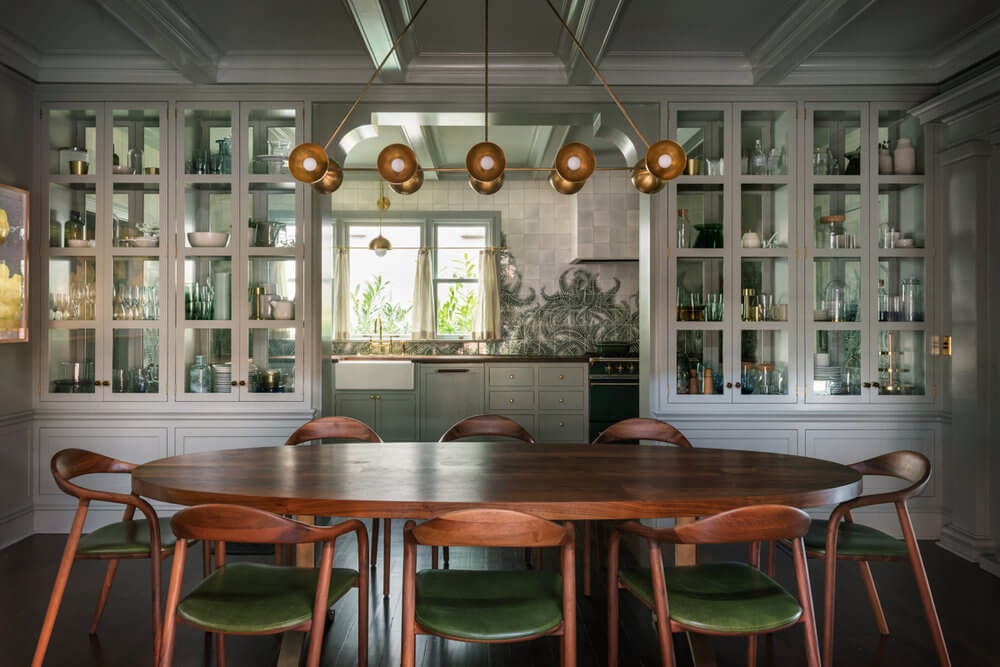 Architectural elements like coffered ceilings, columns and ceiling rosettes were added to dress up a house that lacked a lot of the charm and character that we typically associate with older homes.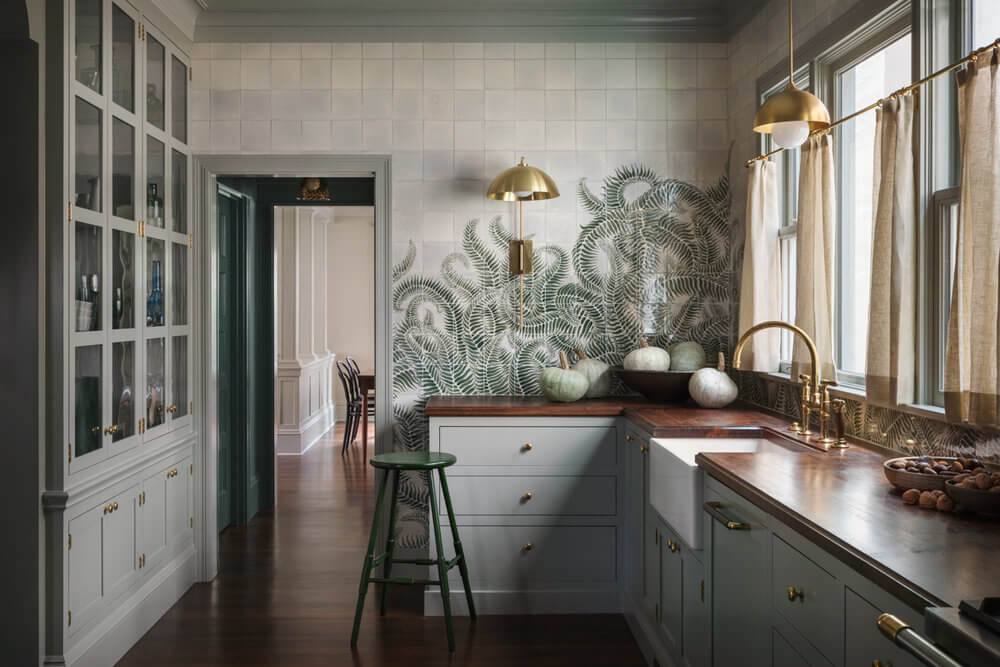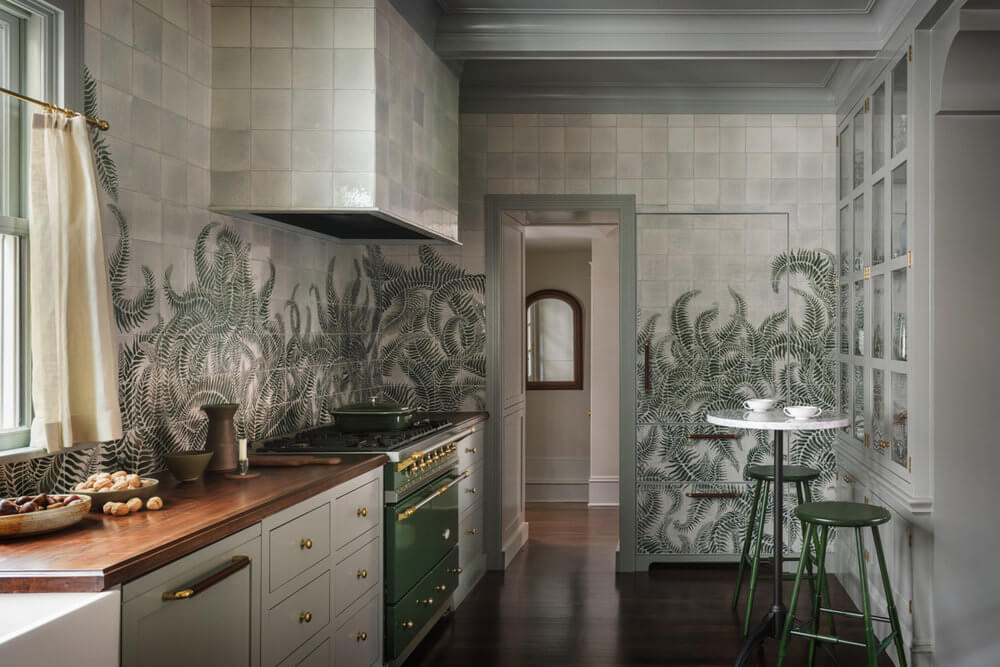 JHID designer Mira Eng-Goetz hand-painted a mural of sword ferns across all of the walls as a way to create a garden view in a room with windows that look out onto the facade of a neighboring apartment building.  
The tiles even continue over the built-in fridge to achieve a seamless fern-scape throughout the room.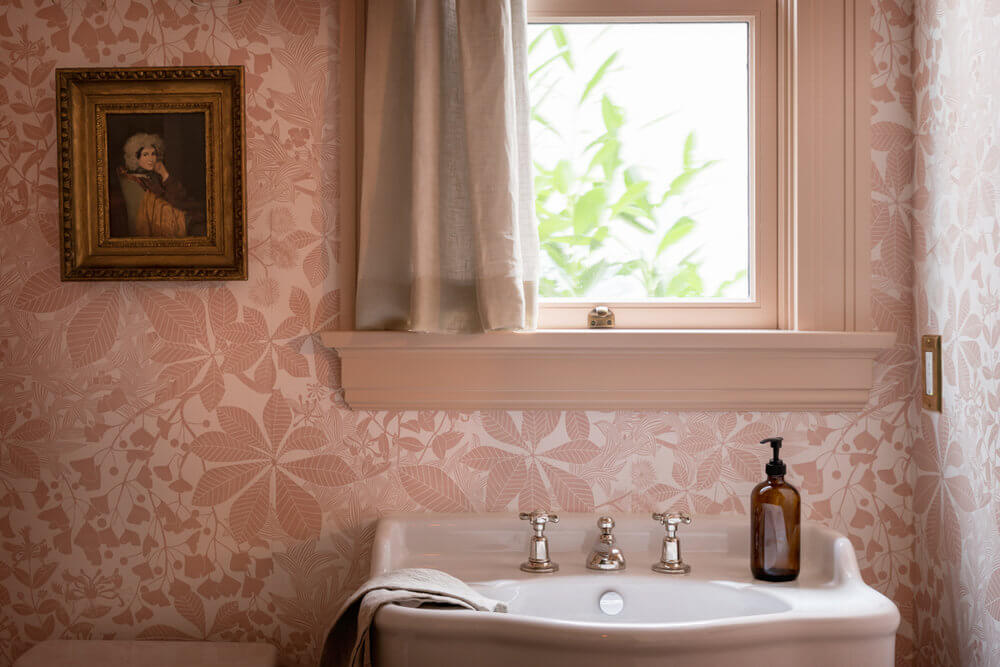 senior design by Mira Eng-Goetz & photos by Aaron Leitz