An Art-Filled Danish Home Decorated For Christmas
Today one of my favourite Scandinavian homes and because it's almost Christmas it's nice to see this home all ready for the festive season. Mette Helena Rasmussen is an interior stylist and owner of Retro Villa who lives with her two children in this apartment in Amager, Denmark.
Christmas starts early in Mette's house (usual beginning in september) and even after the holidays she keeps the trees to use them for her product styling work. Even without the Christmas decor this apartment is absolutely wonderful. The light rooms are filled with art and carefully selected Scandinavian design pieces and subtle color touches.
Most of the Christmas decorations were found in secondhand stores and fleamarkets, a smart way to make this expensive december month a little more affordable. And not just that you also end up with unique and wonderful Christmas decorations. Take a look at Mette's home below and be inspired by these gorgeous rooms.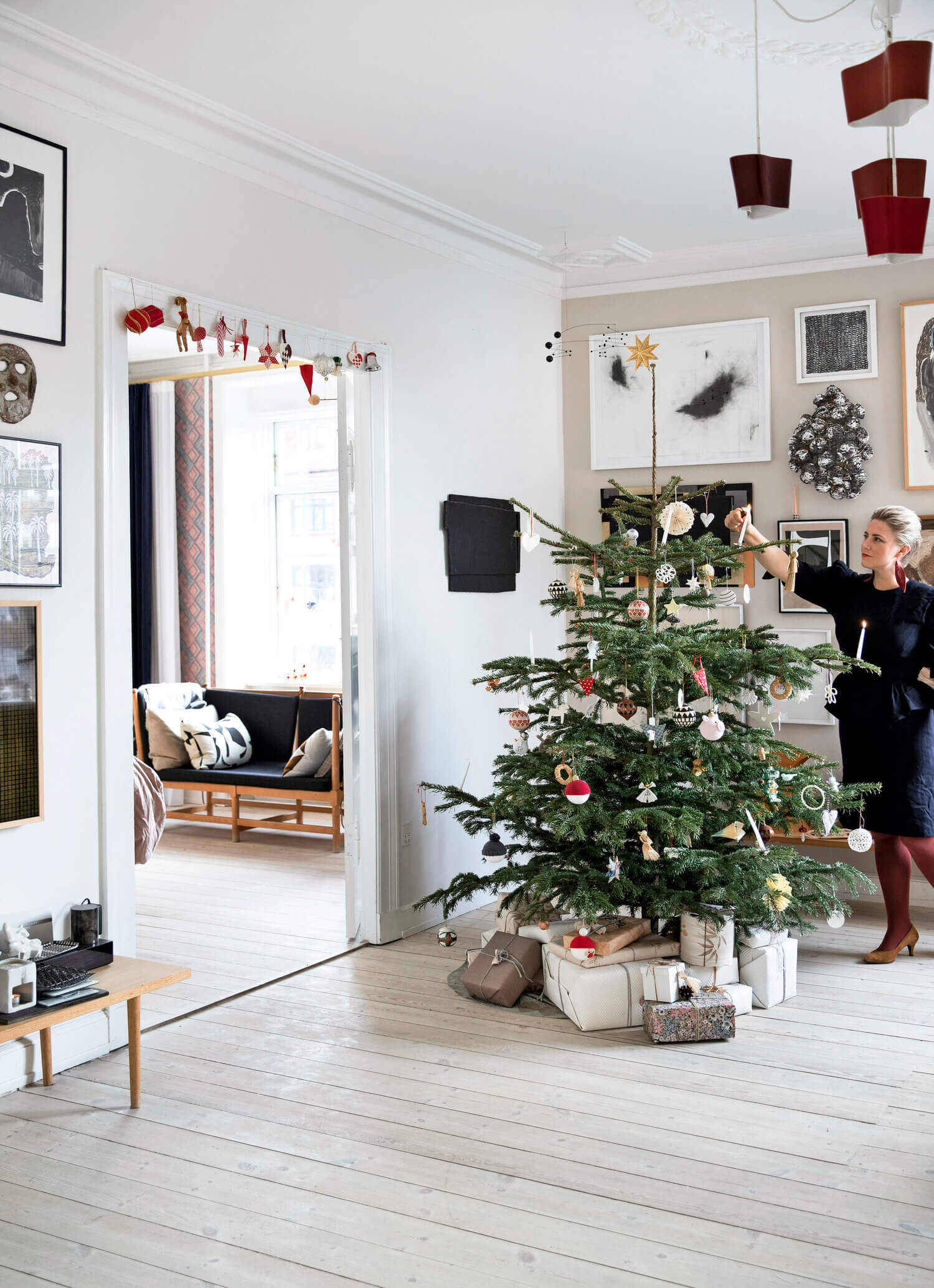 styling by Mette Helena Rasmussen & photography by Tia Borgsmidt