Natural Materials in a Calm Swedish Apartment
You might think that the home of a florist is filled with plants and flowers, but that's not the case for Sophie Wiking. She runs a succesful flowershop in Malmö but in her and her husband's apartment you'll find only one floral piece, and that's a dried bouquet in the bedroom.
This look certainly fits the rest of their apartment because it's entirely decorated in natural materials and earthy color tones. The apartment is small so they wanted a natural and clean palette so they could fully relax in their own home. I really like this natural look, it's so calming and beautiful.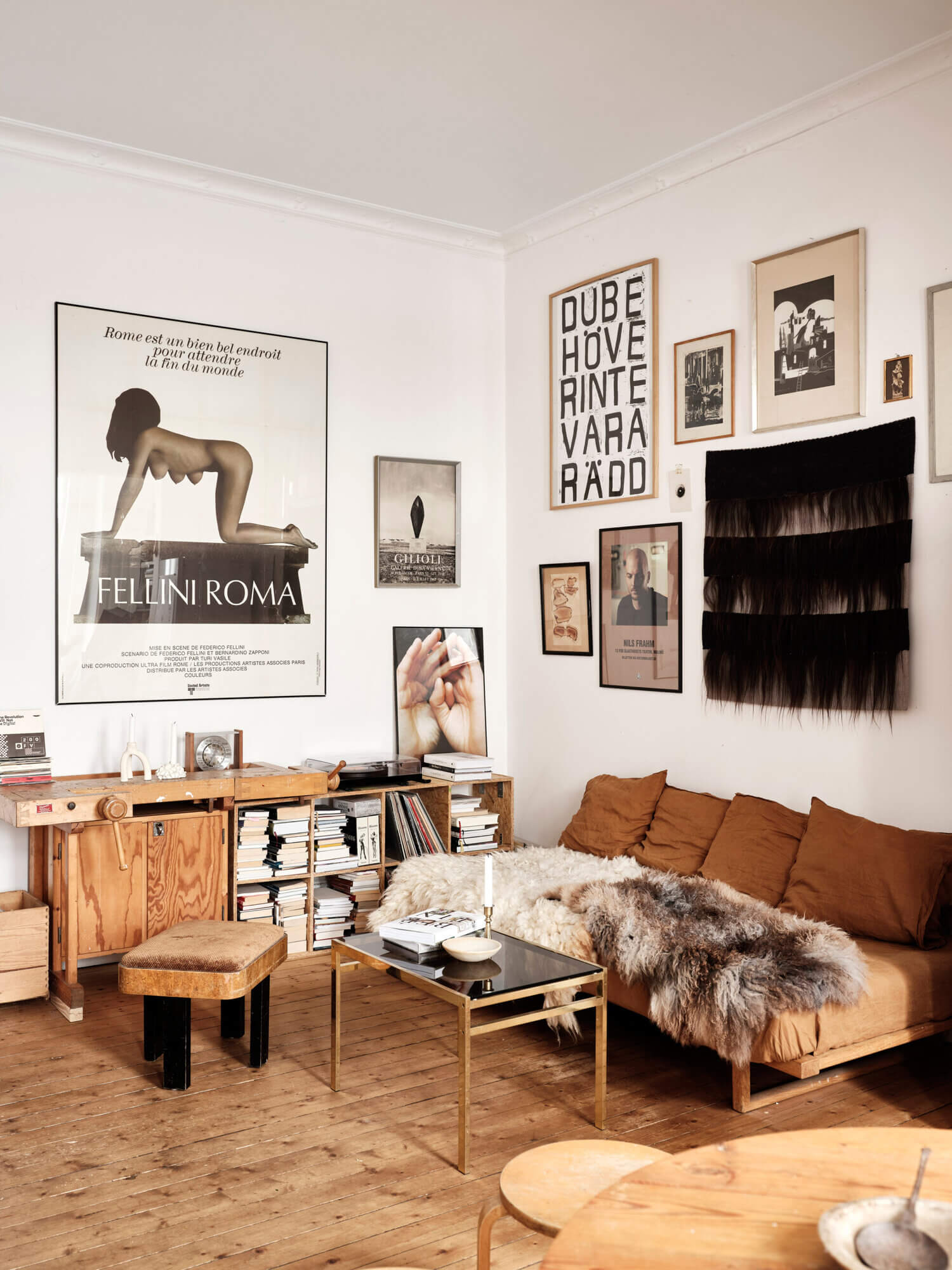 photography by Andrea Papini