The Beautiful Grey Villa of Kitchen and Beyond Founder Mia Sahlin
You've probably come across Mia Sahlin's work if you like to look at Scandinavian interiors. Mia is the founder of Kitchen and Beyond. Her kitchen's are always high quality, extremely stylish and often in soft color tones. This color scheme is also visibly in Mia's own home in Särö, on the west coast of Sweden.
Her house looks over the water, has it's own private beach, a wine celler and at the moment they're working on a Moroccan-inspired spa. Sounds perfect right? But unsurprisingly the kitchen in Mia's home is the absolute center piece. One thing that you immediately notice are the geen tiles by Roman and Williams, a daring choice but one that works perfectly in this warm room. The large table is made of old floorboards that were left over after the renovation and from this spot you can look out over the sea.
In the entire home the main color is grey, and together with the design pieces and high quality materials give this villa a luxurious but warm look.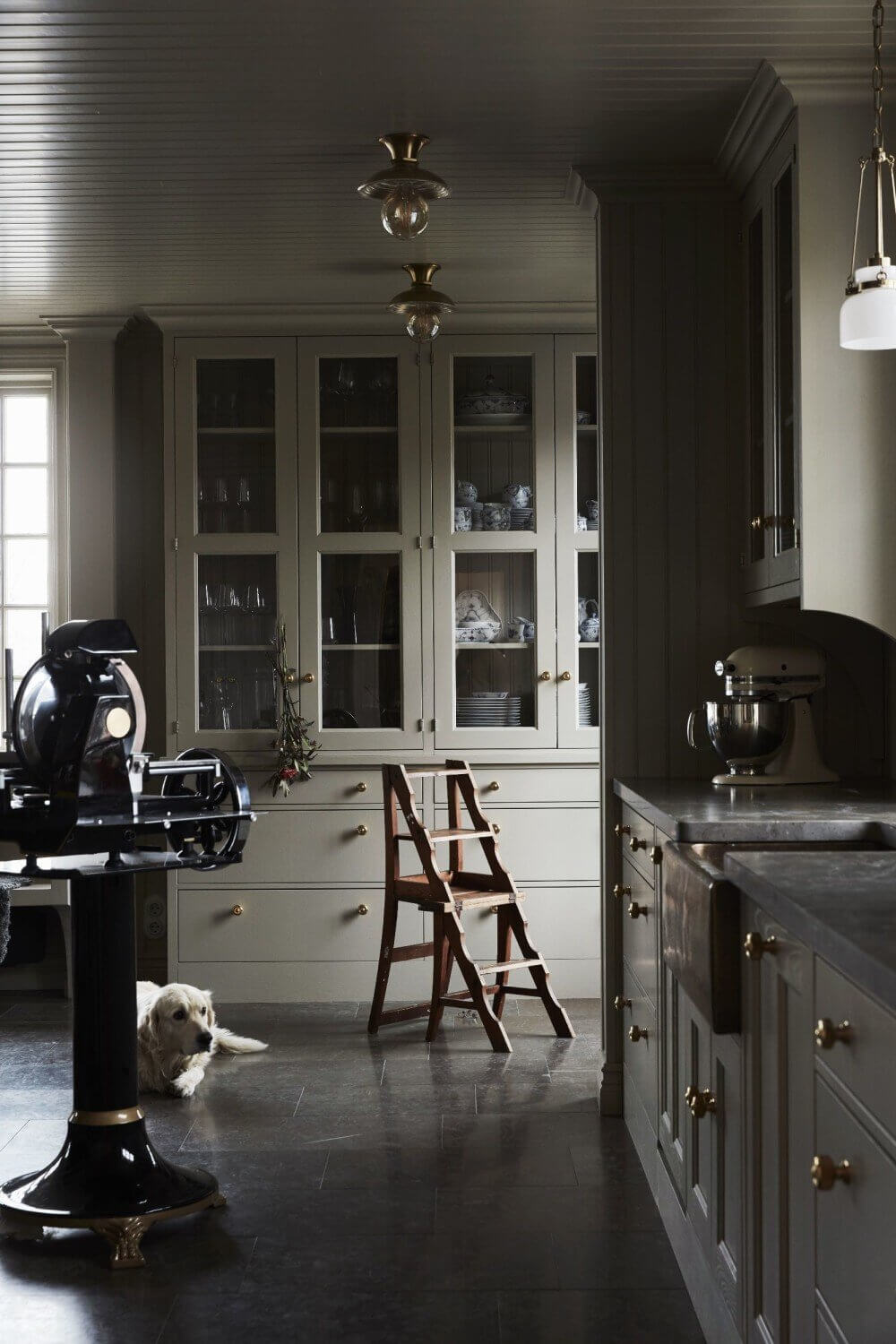 styling by Sophia Bratt & photography by Fanny Rådvik