Timeless Elegance and Dusty Color Tones in a Dutch Townhouse
My favourite Dutch design company Avenue Design Studio has published their latest project, a period townhouse in Haarlem, The Netherlands. From the outside it looks like a Tudor home which is rather unusual architecture for The Netherlands but inside it has typical Dutch period charm.
The owners wanted to keep the historic details while also bringing the home into the 21st-century. A classic tiled entry and ornate fireplace is beautifully combined with modern and classic design furnishings. The kitchen is also a perfect example of this combination with a classic shaker style cabinets combined with modern skywindows.
The home feels very fresh and contemporary with a defnite classic touch and big love for the beautiful color scheme in this home, I love dusty tones.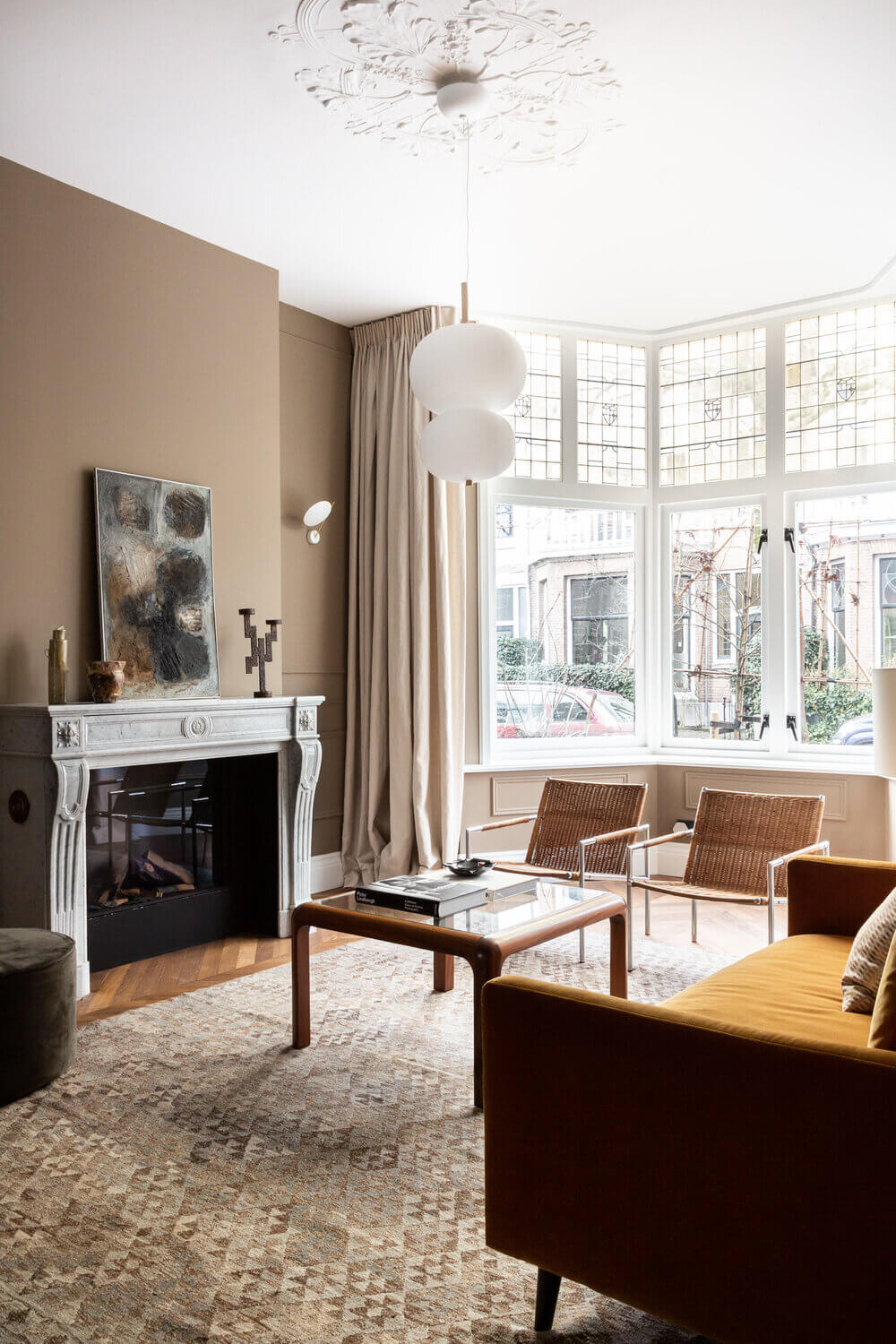 photography by Avenue Design Studio