A Bright Pink and Blue Scandinavian Apartment
I always love how bright these Scandinavian homes look (and yes I know it's probably a bit of photo editing). In this apartment they combined white & light wood with cheerful pink and blue tones.
The large kitchen is a bright white space with a kitchen island while the adjoining living area is painted in a lovely pink hue to create a seperate zone. The 2 bedrooms are painted in a soft blue. It's a lovely cheerful and beautifully styled home.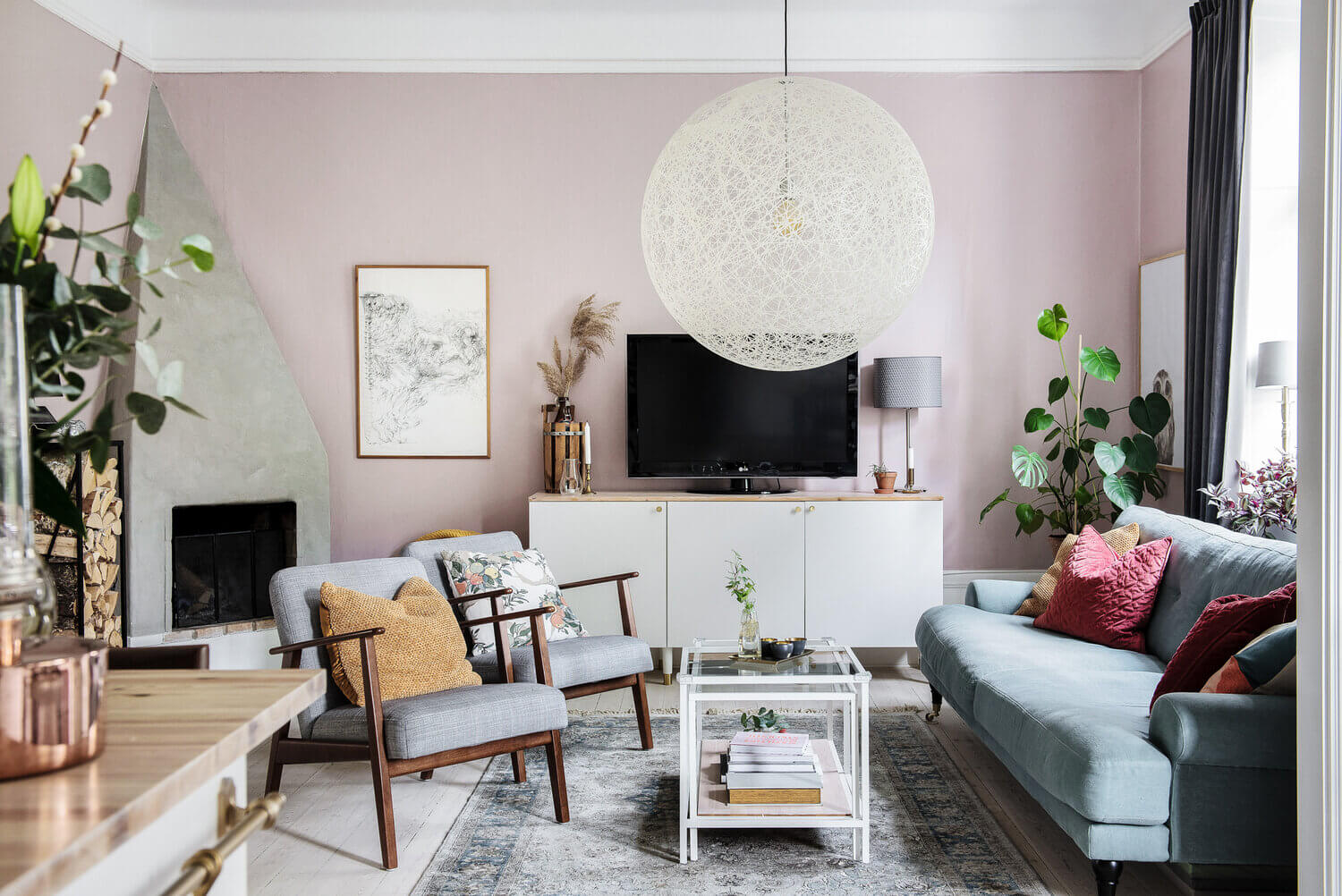 photography via Notar