A Bright Scandinavian Attic Studio Apartment
Is it really monday again? To be honest most of the time I have no idea what day it is anymore, do you have that too? Anyway I came across this apartment on the insta of interior stylist Emma Fischer and I knew i had to post it.
It's only a small attic apartment but it's bright and the light color scheme helps with that as well. I love the sky windows in the small sitting area and it has a very convenient nook which is perfect for the bed. Because the layout is not an entirely straight rectangle it gives the feeling of seperate areas (living, sleeping and eating) which is rather nice.
I always love Emma's styling work and this apartment is no different. A good way to start the new week!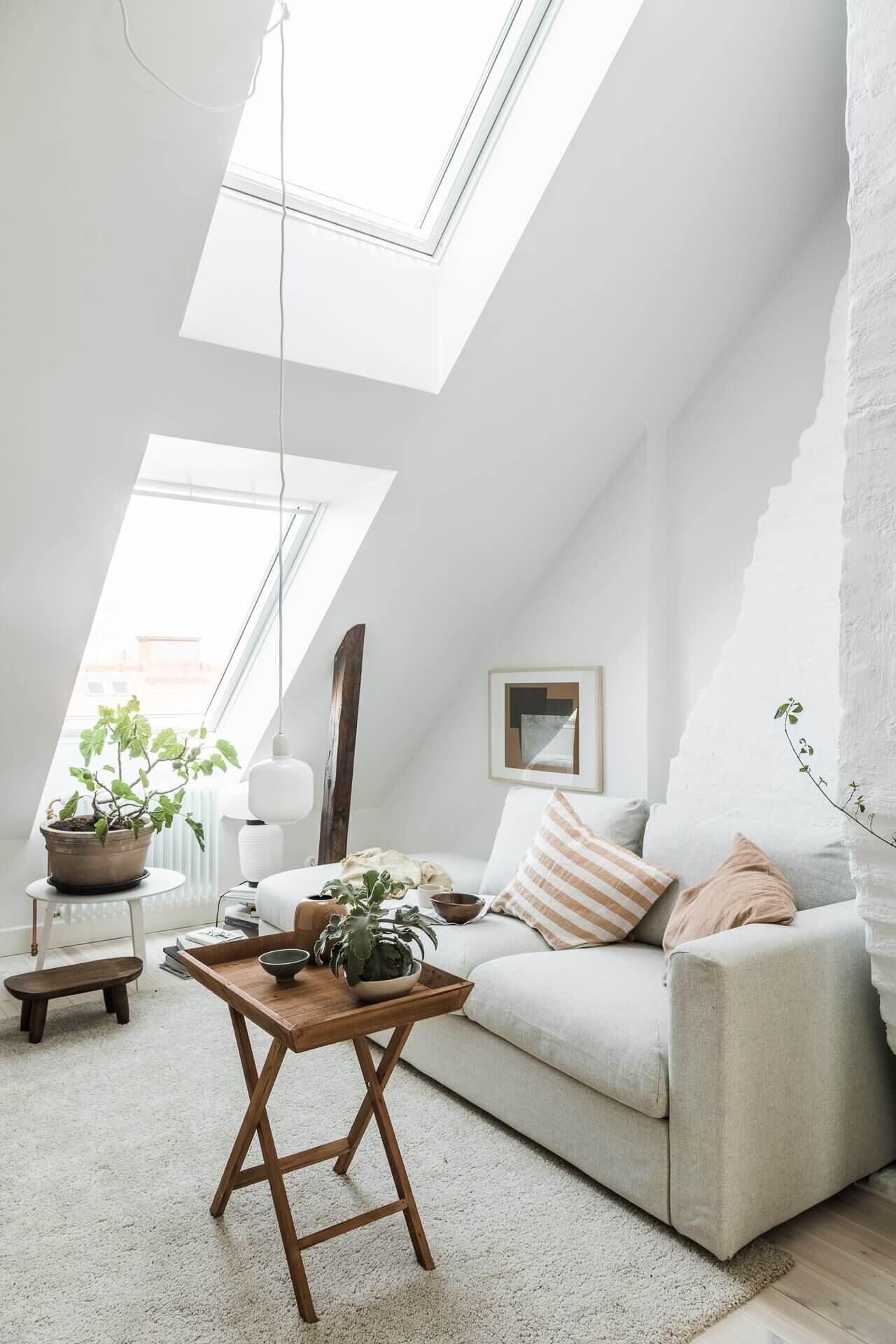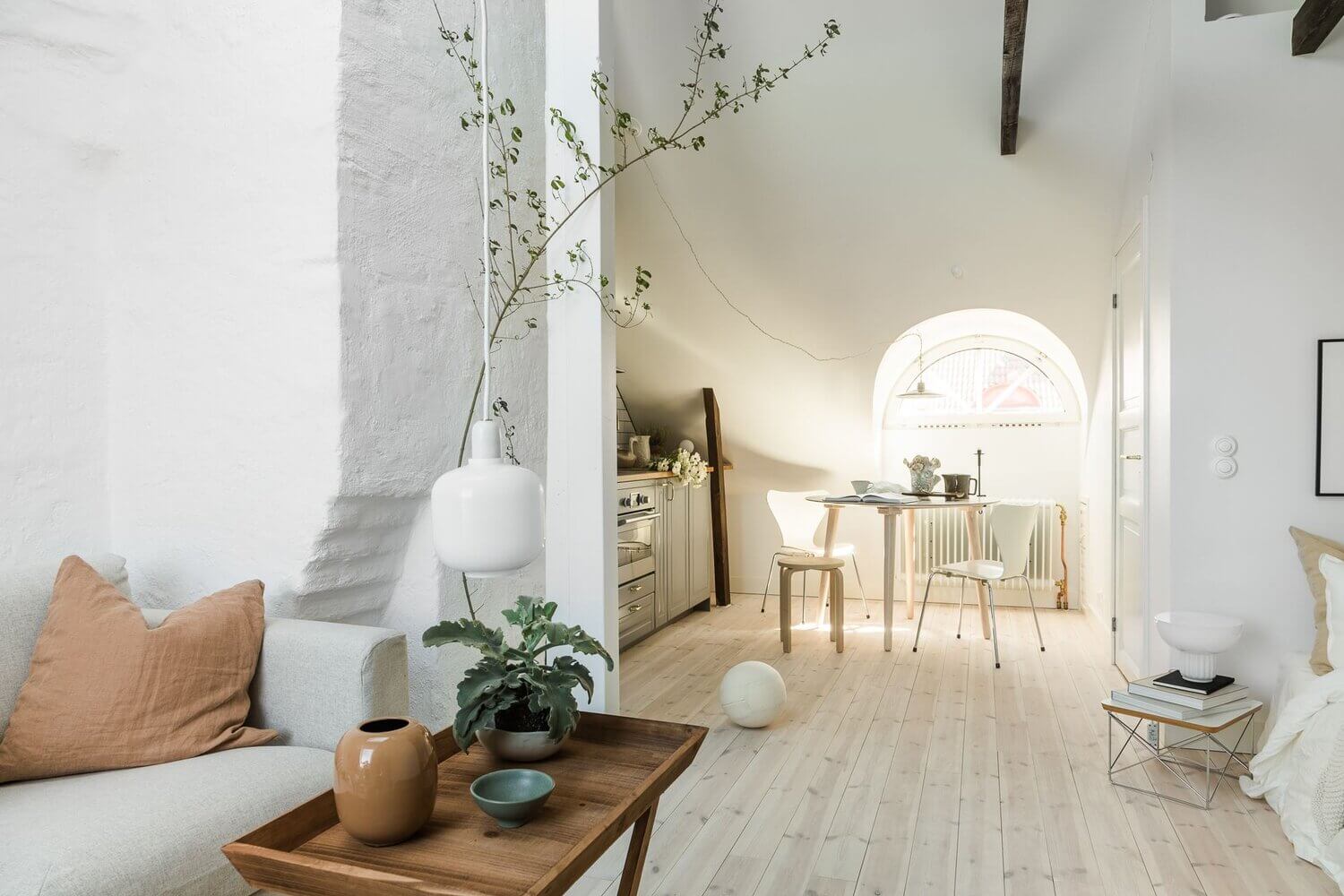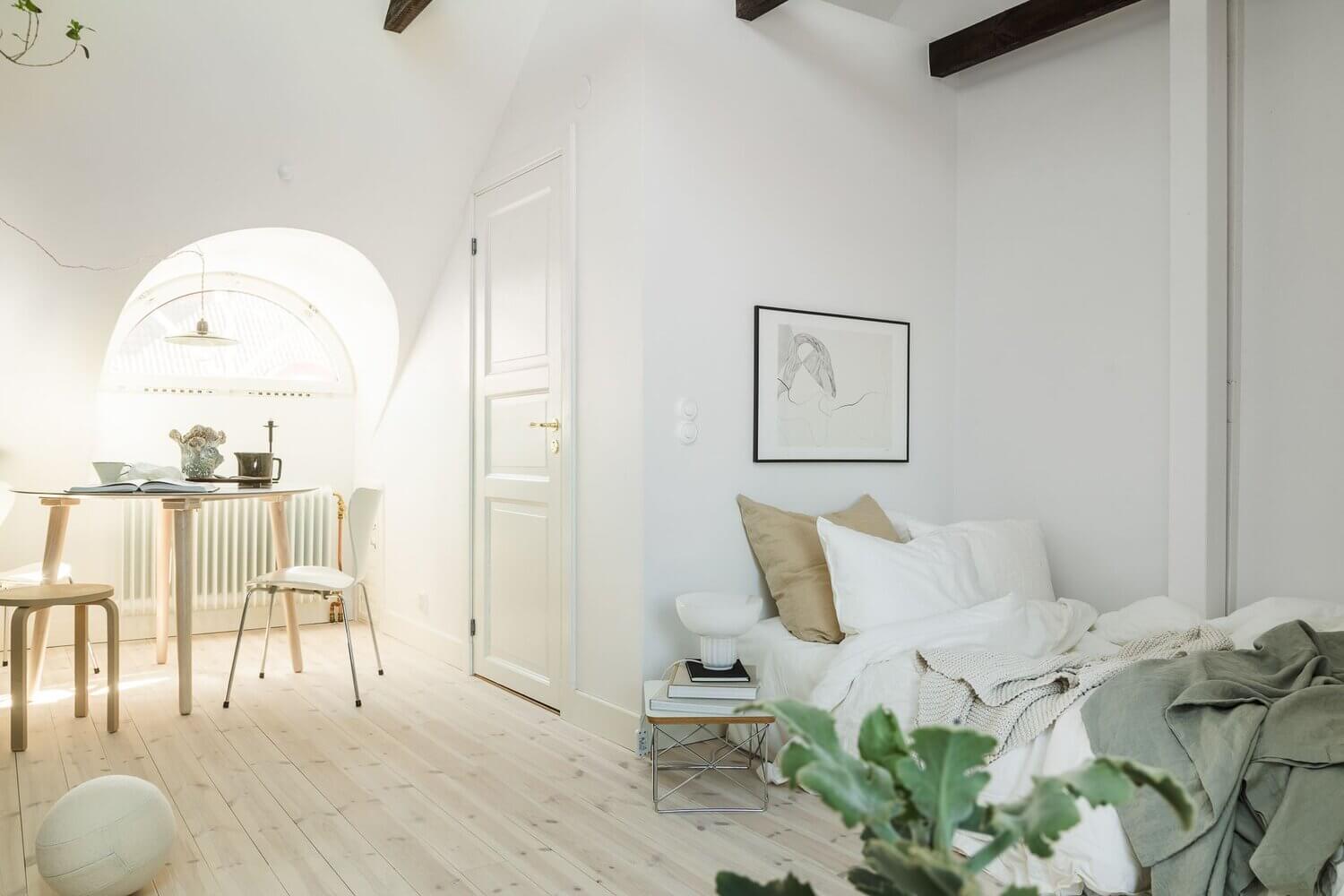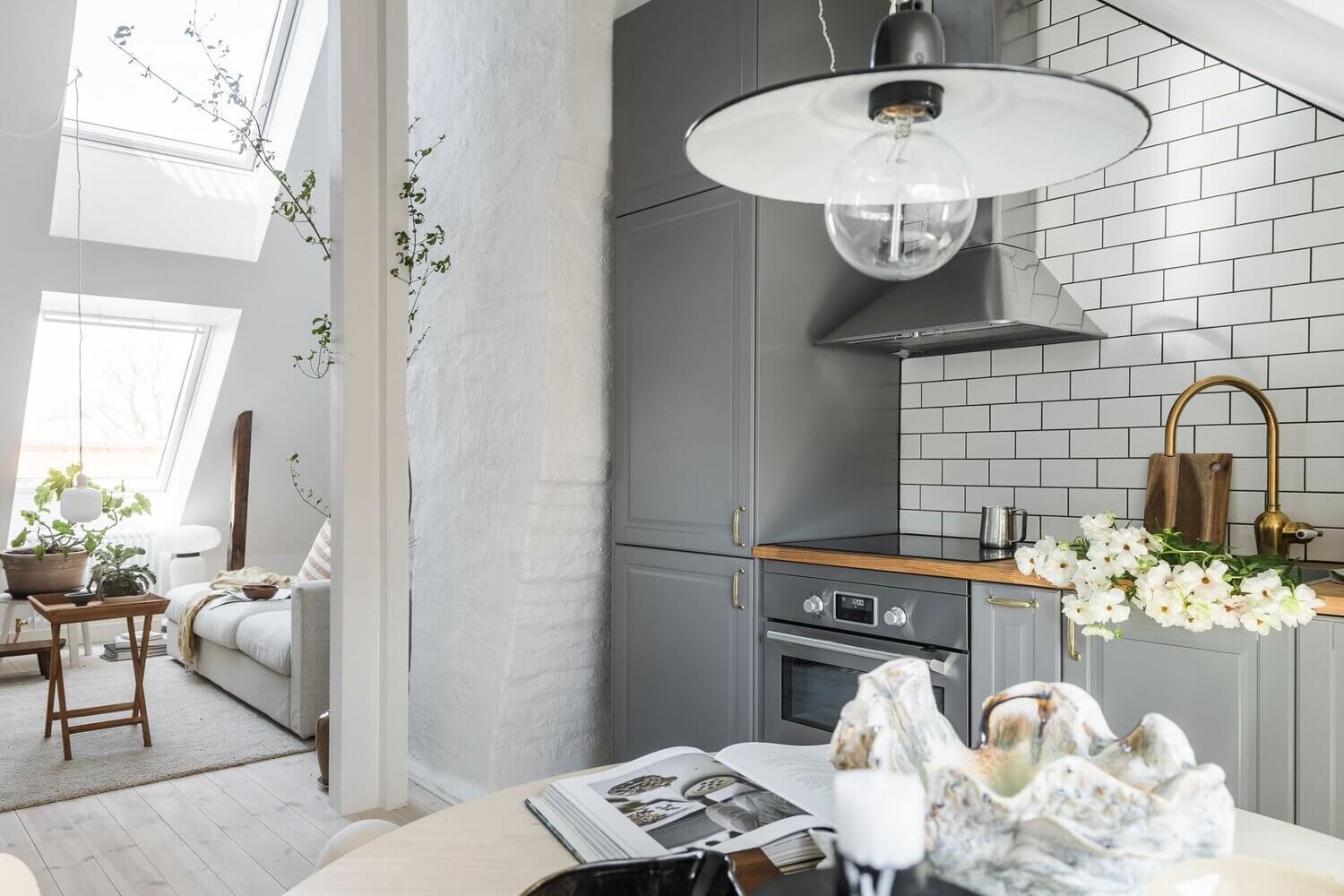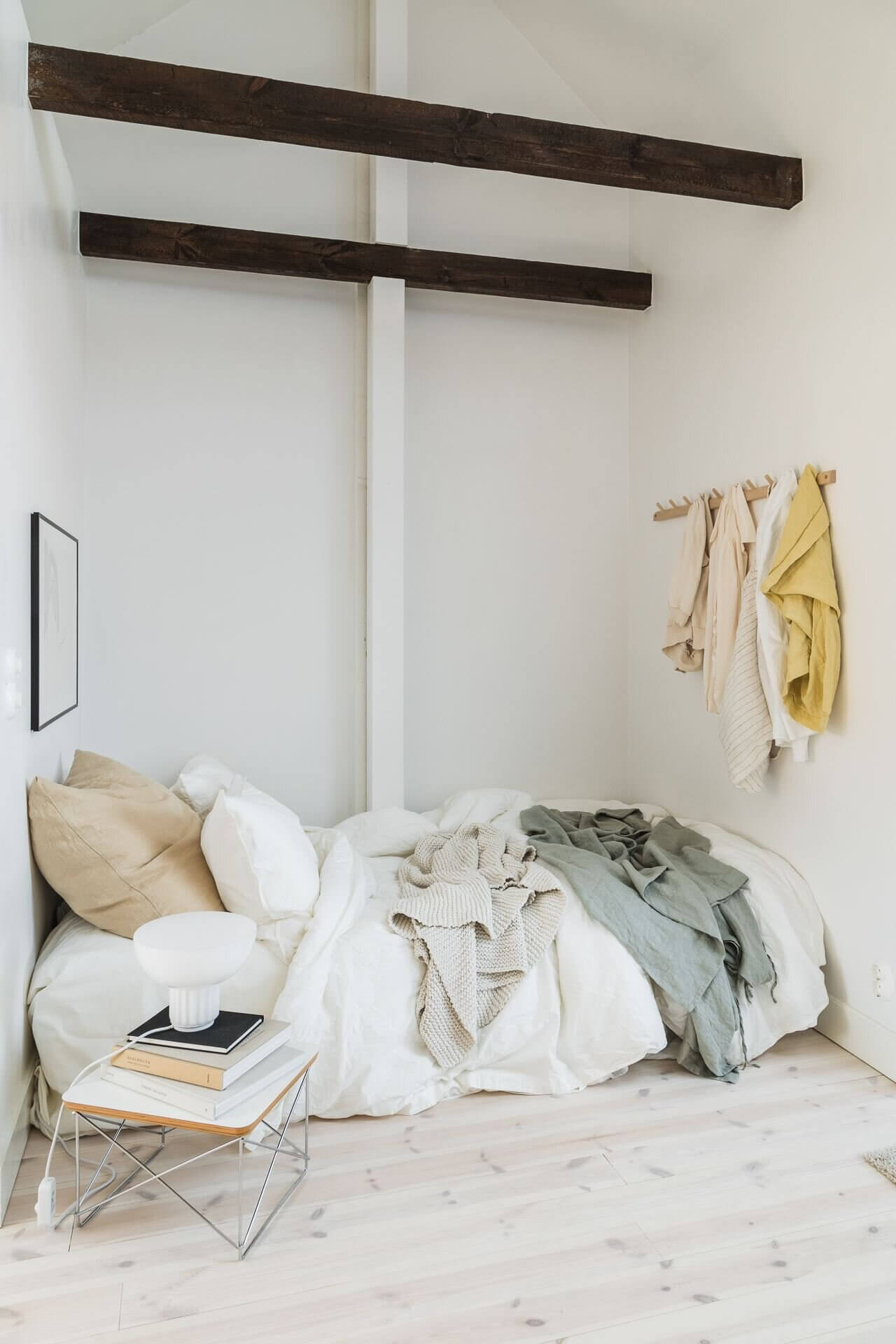 styling by Emma Fischer & photography Annie Hyrefeldt for Alvhem