A Cabin in the Woods in Upstate New York
The title says a cabin in the woods, but actually this estate in Upstate New York consists of the main Bunkhouse and 3 smaller cabin buildings. Beaver Brook, as the property is called, consists of 50 acres of forested land in Sullivan County.
This is the cabin was built by the creators of the popular Cabin Porn website and the book by the same name(*). One of the cabins on Beaver Brook is featured on the cover of this immensly popular book.
The main house is a four-story timber structure of 3,600 square foot. The cabin is a combination of rustic, industrial and modern features. Creating a spectacular family home.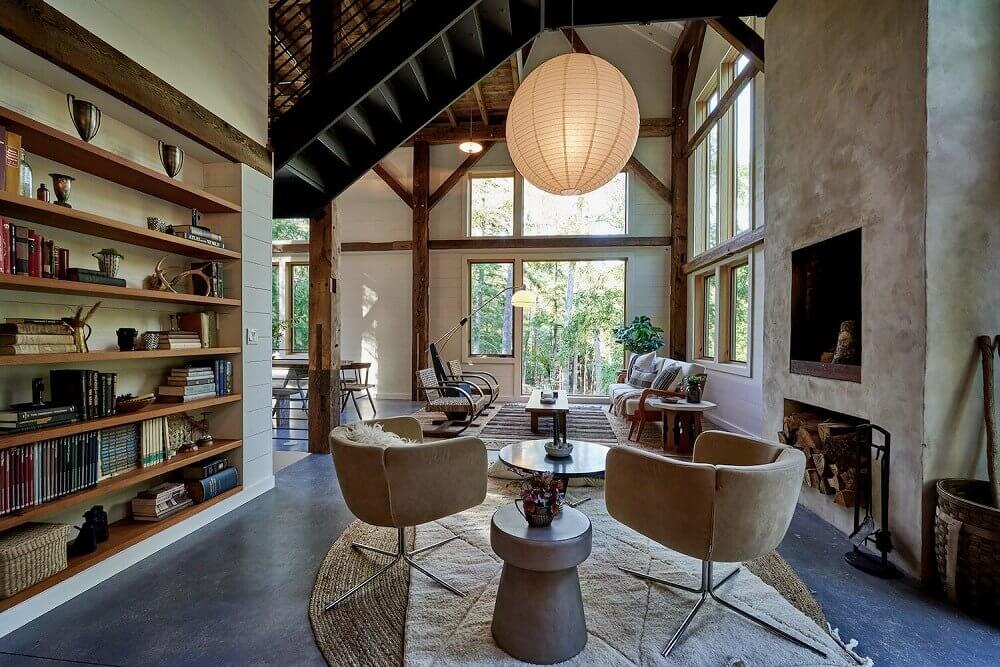 High ceilings and large windows in the main living space. Wooden wall beams and a wooden ceilings give this space the rustic look you'll expect from a cabin. A steel staircase gives the space an industrial touch.
The large rooms with high ceilings feel very cozy thanks to the wooden walls and beams. But also thanks to the decor. To add cozyness to a space it's important to work with texture. A large rug sits in the sitting area, broken up by a smaller striped rug on top.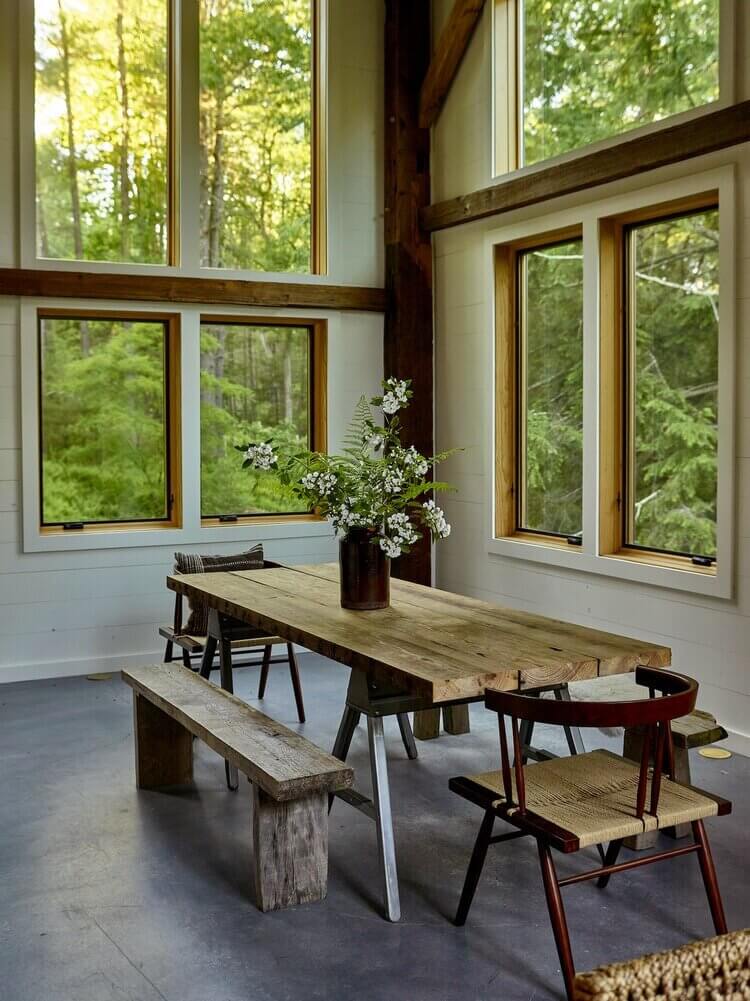 The large window gives a fabulous view over the surrounding forest.
A chef's kitchen with wooden ceilings and open shelves.
The master bedroom has slanted ceilings and exposed wooden beams. This room is also decorated with plenty of textiles to create a hygge look.
Now this is a wonderful window seat!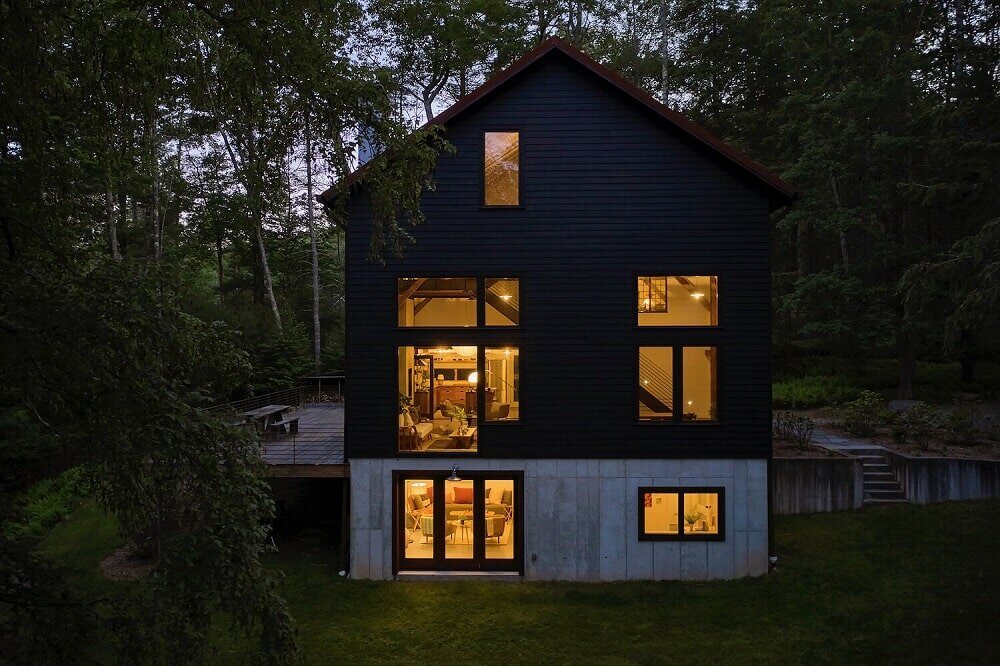 The steel and glass "Half Tree House' designed in collaboration with architecture firm JacobsChang.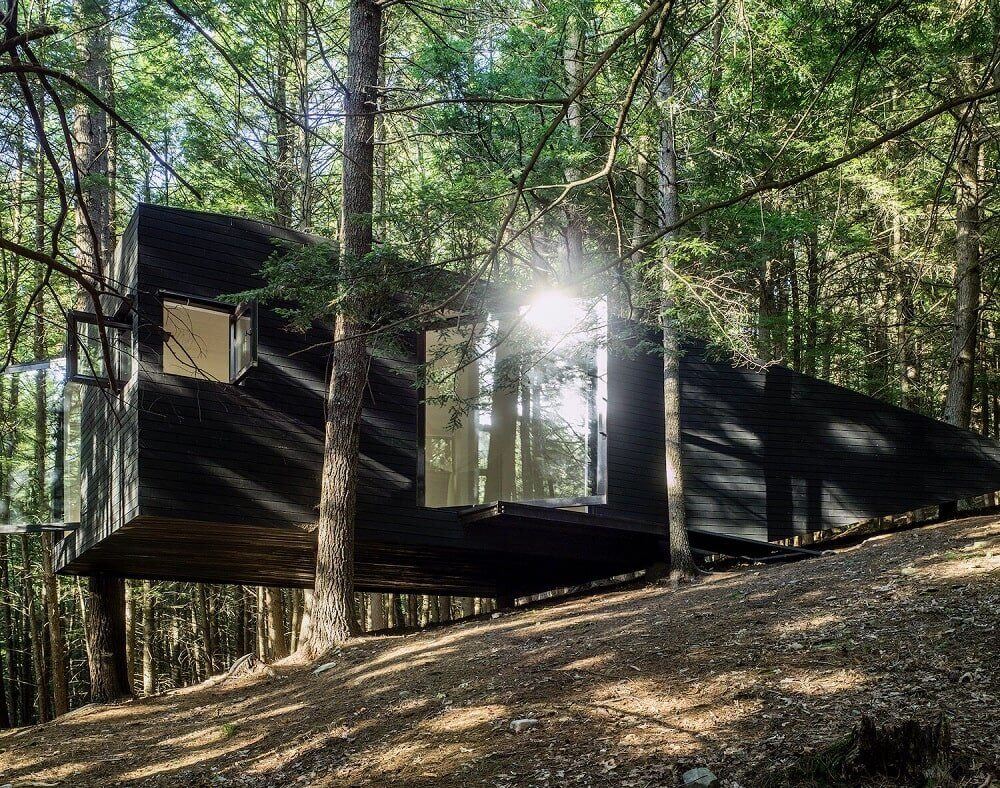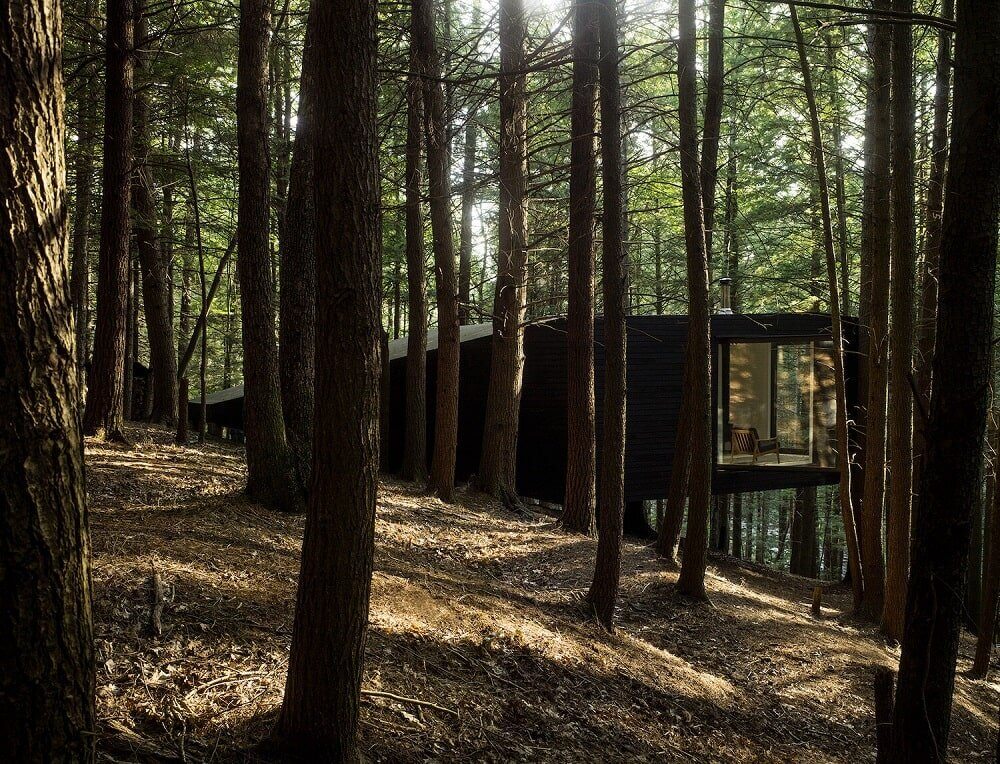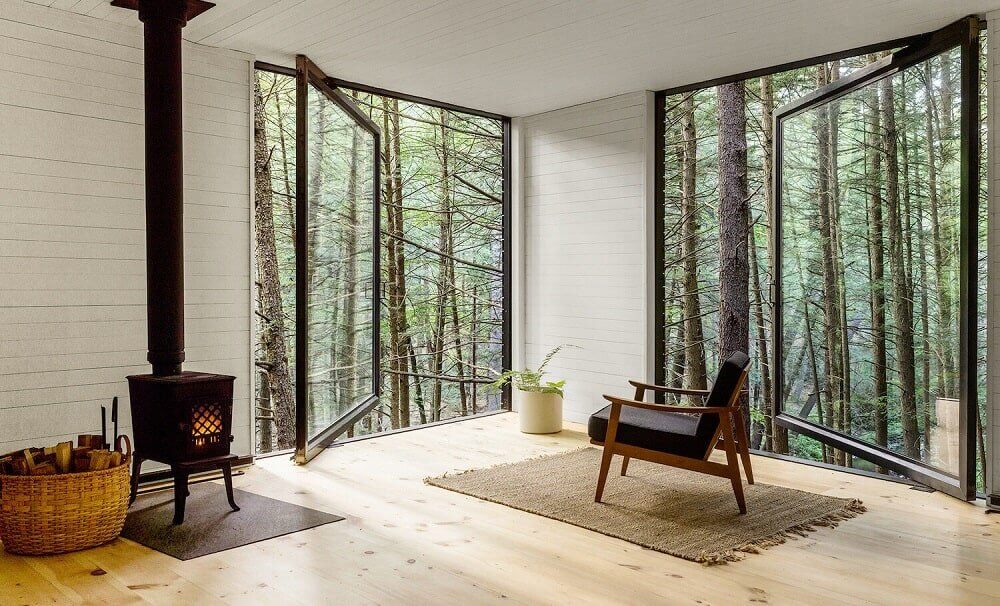 Rotating window create a perfect indoor/outdoor room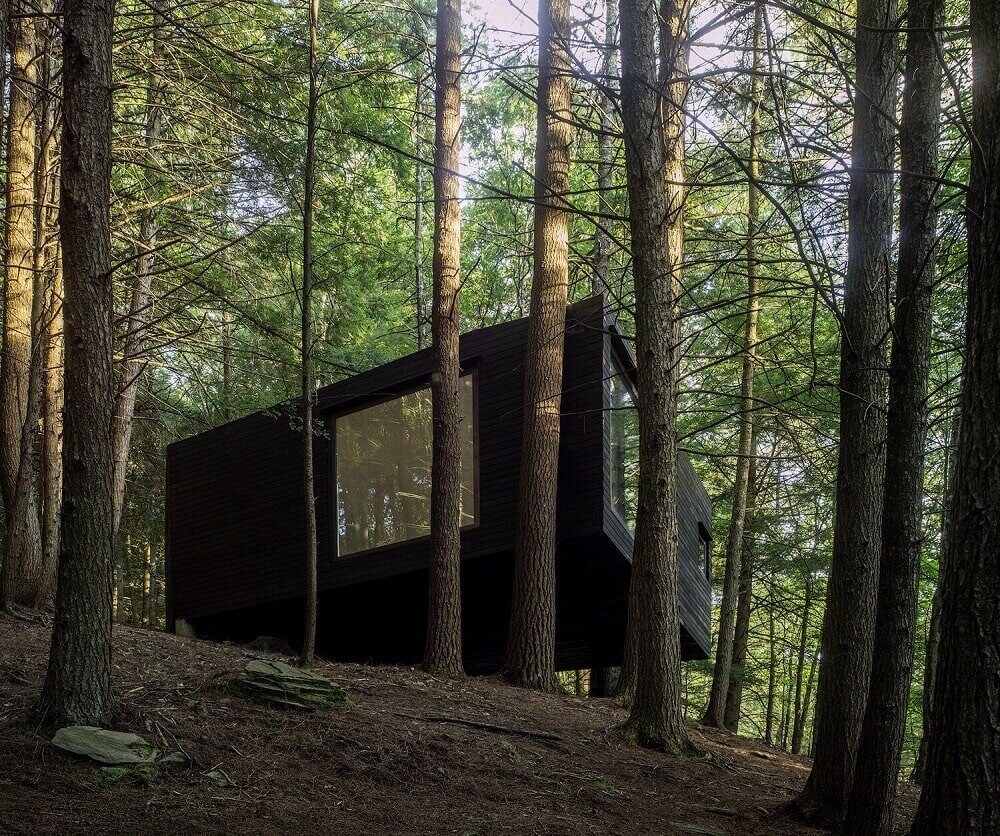 The small post-and-beam "Scott's Cabin" is featured on the Cabin Porn book(*). It has a deck overlooking the stream.
This truly is the perfect estate for people who want to live off-grid. And the property could be yours, because Beaver Brook is currently for sale
photography by Noah Kalina
note: links marked with * are affiliate links.