A London Townhouse with Vibrant Color Touches
Another week on The Nordroom and another townhouse in London. And again I'm showing you a Victorian townhouse. I know I often post English Victorian townhouses, but they are just so wonderful that I simply can't resist.
Today I'm showing you a 4-bedroom townhouse on St. Elmo Road in Shepher's Bush. The townhouse has been carefully restored by its current owner. While period details are still visible, it also feels very modern and fresh.
Soft natural color tones have been combined with bright (mainly primary) color touches which add to that modern look. And the modern furniture truly makes it a perfect blend of historic details with modern living.
On the raised ground floor you'll ding the open plan living space. A bay window at the front brings in plenty of light and a Victorian fireplace adds character to the room.
Modern graphic black and white tiles by Bert & May have been added to the fireplace for a nice blend of old and new.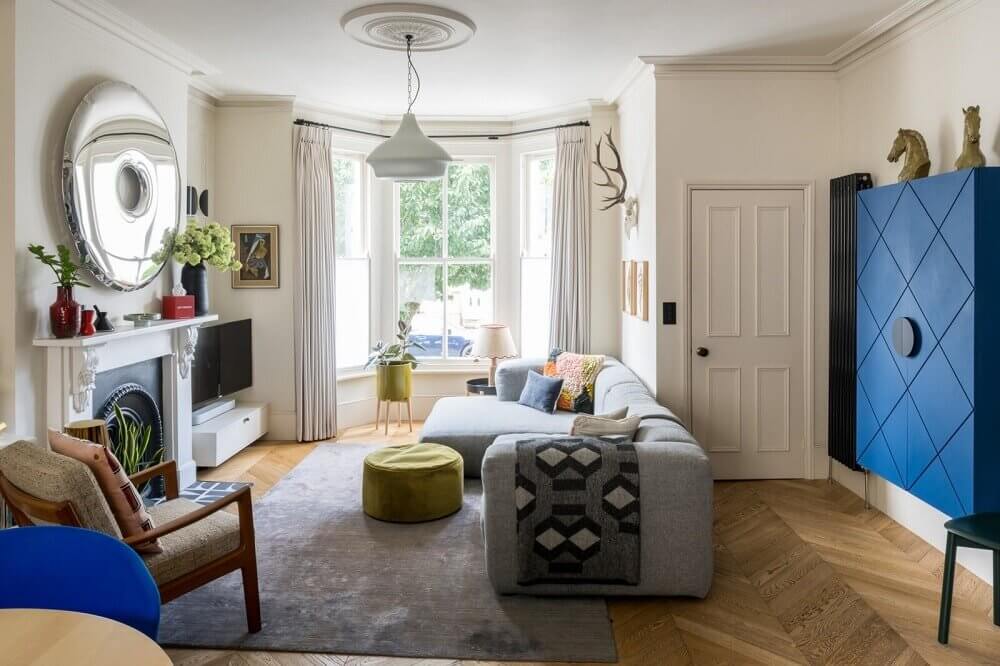 The living space has a neutral base with walls painted in "Mid Clay" by Little Green and oak floors in chevron pattern.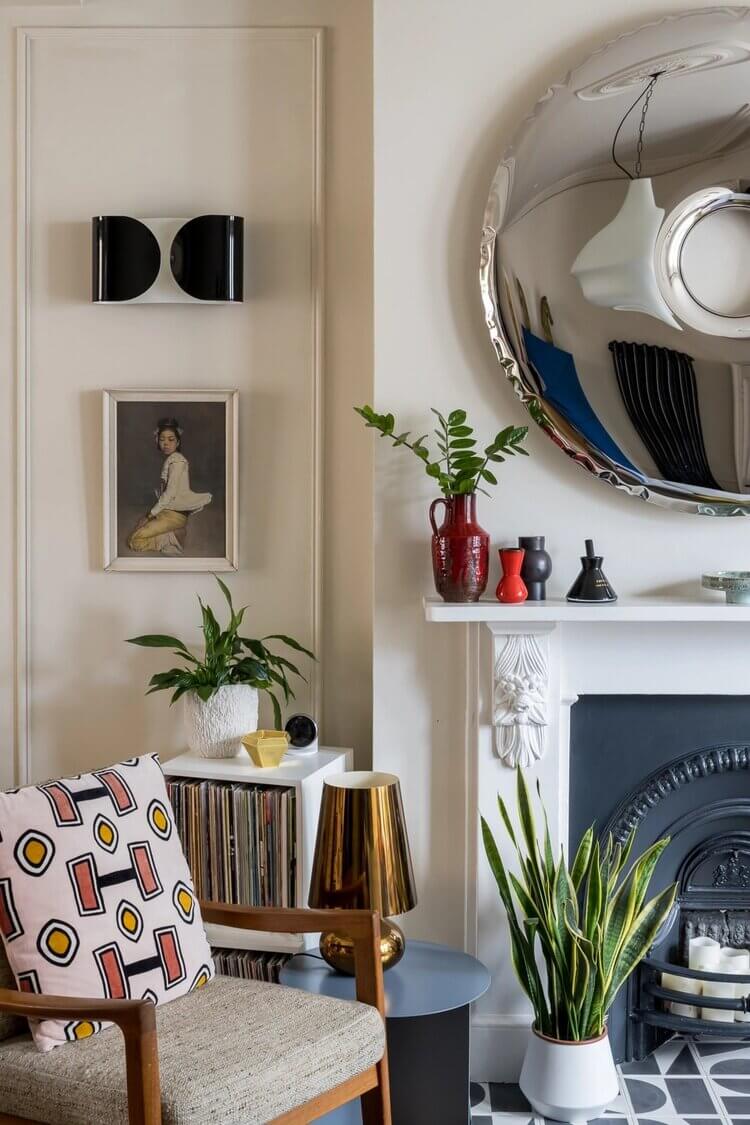 Bright blue color touches in the living room with a blue dining chair and a blue cabinet.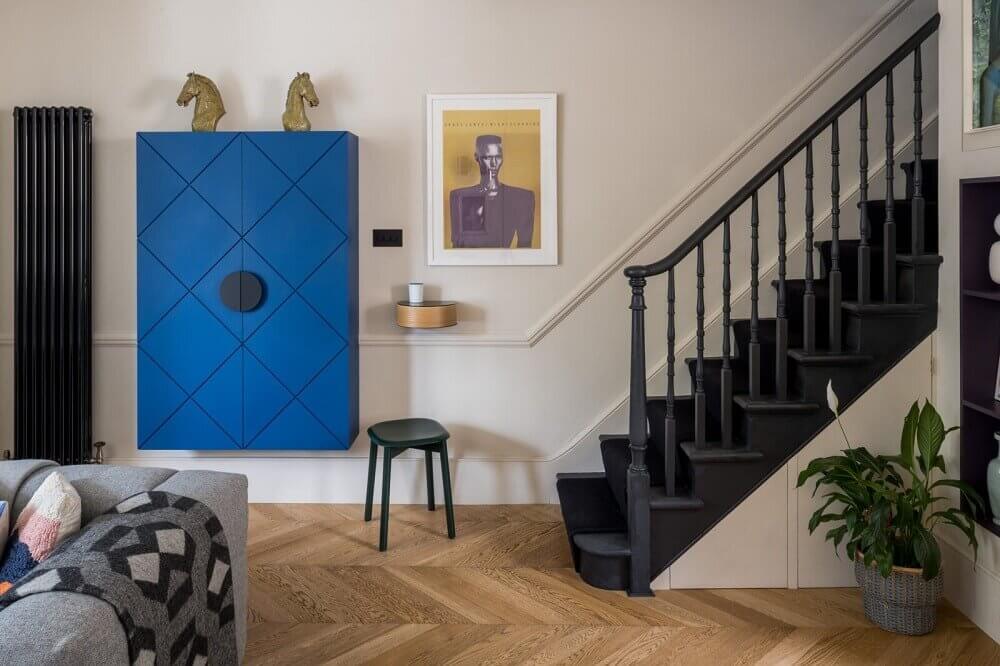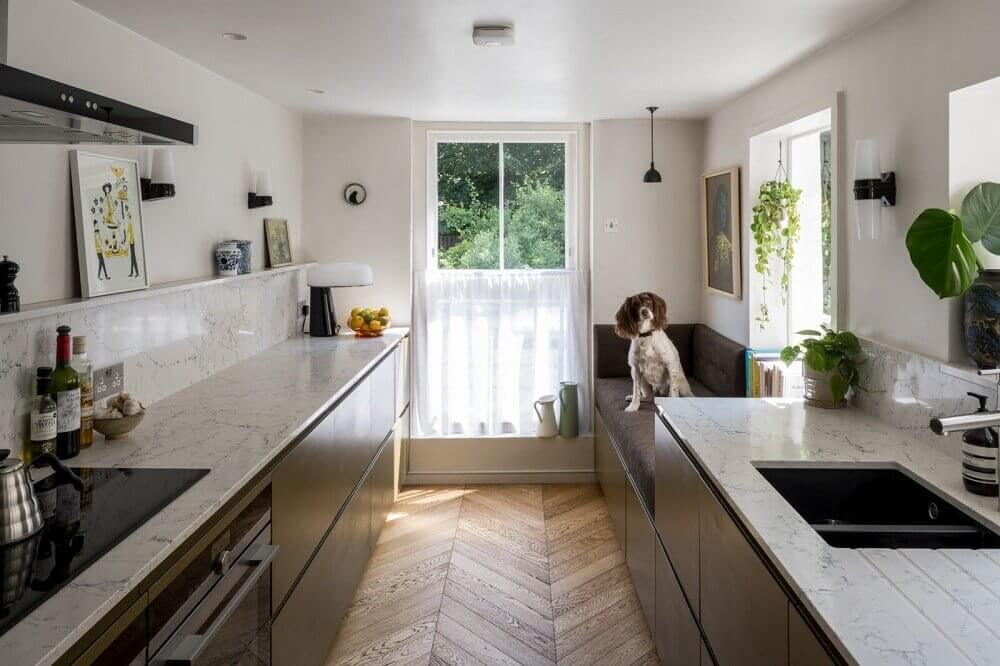 The galley kitchen has marble quartz countertops and cabinets painted in "Antique Gold" by Little Green. No upper cabinets create a more spacious looking kitchen. I love the built-in window seat. A very clean looking kitchen. (extra bonus points for the lovely dog!)
On the first floor are 3 bedrooms. This one is a wonderful colorful affair with soft pink walls, blue wardrobe and red headboard. Even though 3 colors have been used it still feels like a wonderful calm room.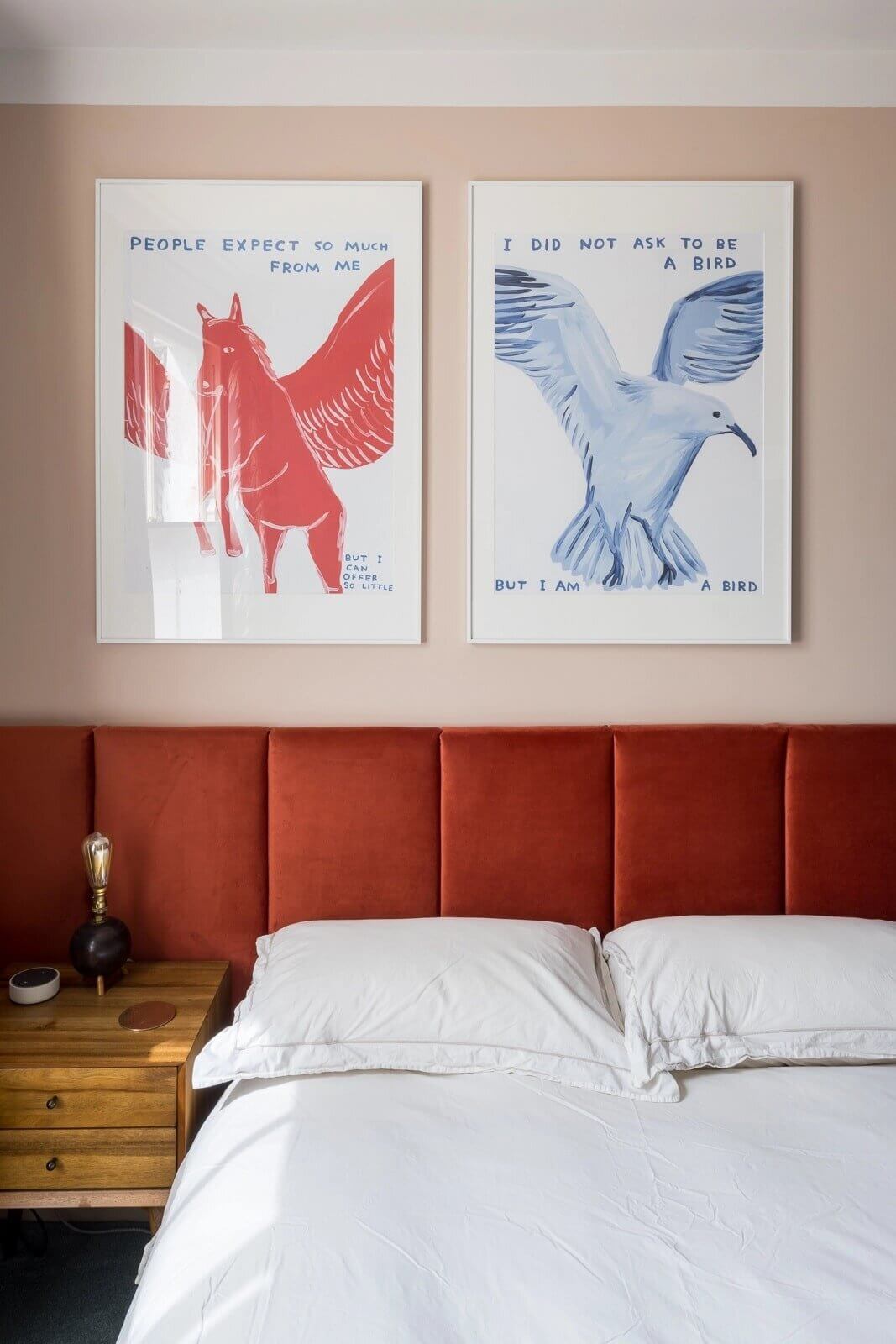 The first floor bathroom with, again, colorful touches. This time a blue vanity with Carrera marble top. Blue rubber vinyl floor lies on the floor for extra color punch.
A light blue bedroom/guest room with built-in cabinet and red bookshelf.
On the top floor lies the master bedroom with en-suite bathroom. One side of the room has wall to wall wardrobes. Red nightstands give this room some color.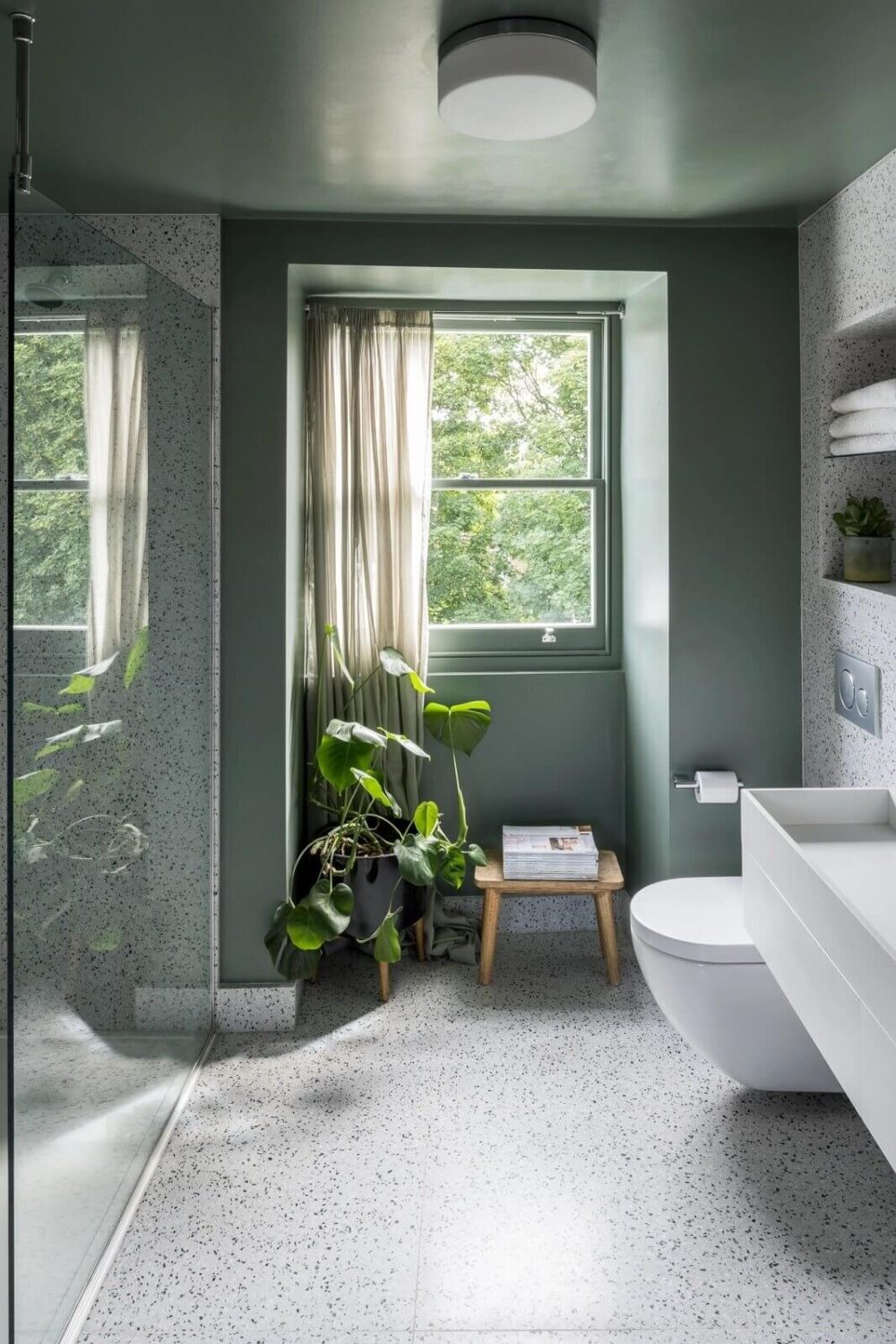 The master suite bathroom with green ceiling and wall and terrazzo tiles. The bathroom has a walk in shower and double sink.
This Victorian townhouse is currently for sale at The Modern House