A Character-Filled Victorian Colonial Revival On The Hudson River
There's nothing better than when an old home gets a new lease of life. Becca Interiors have redesigned a Victorian Colonial Revival in Hastings-on-Hudson an turned it into a warm character-filled family home.
The owners – a young couple expoecting their first child – turned to Becca Interiors to bring new life to their home but where the character and history of the old home are still visible in the interior.
The home has been given a fresh color update with wooden elements such as crown moldings and exposed beams to show the character of the home. Layered textiles in soft neutral colors and wooden floors add warmth to the rooms.
The home's master bedroom is a design-lovers dream with vaulted ceilings, exposed beams and warm earthy textiles to tie it all together. New and old blend together effortlessly in this home and with views over the Hudson River you have yourself a dream home.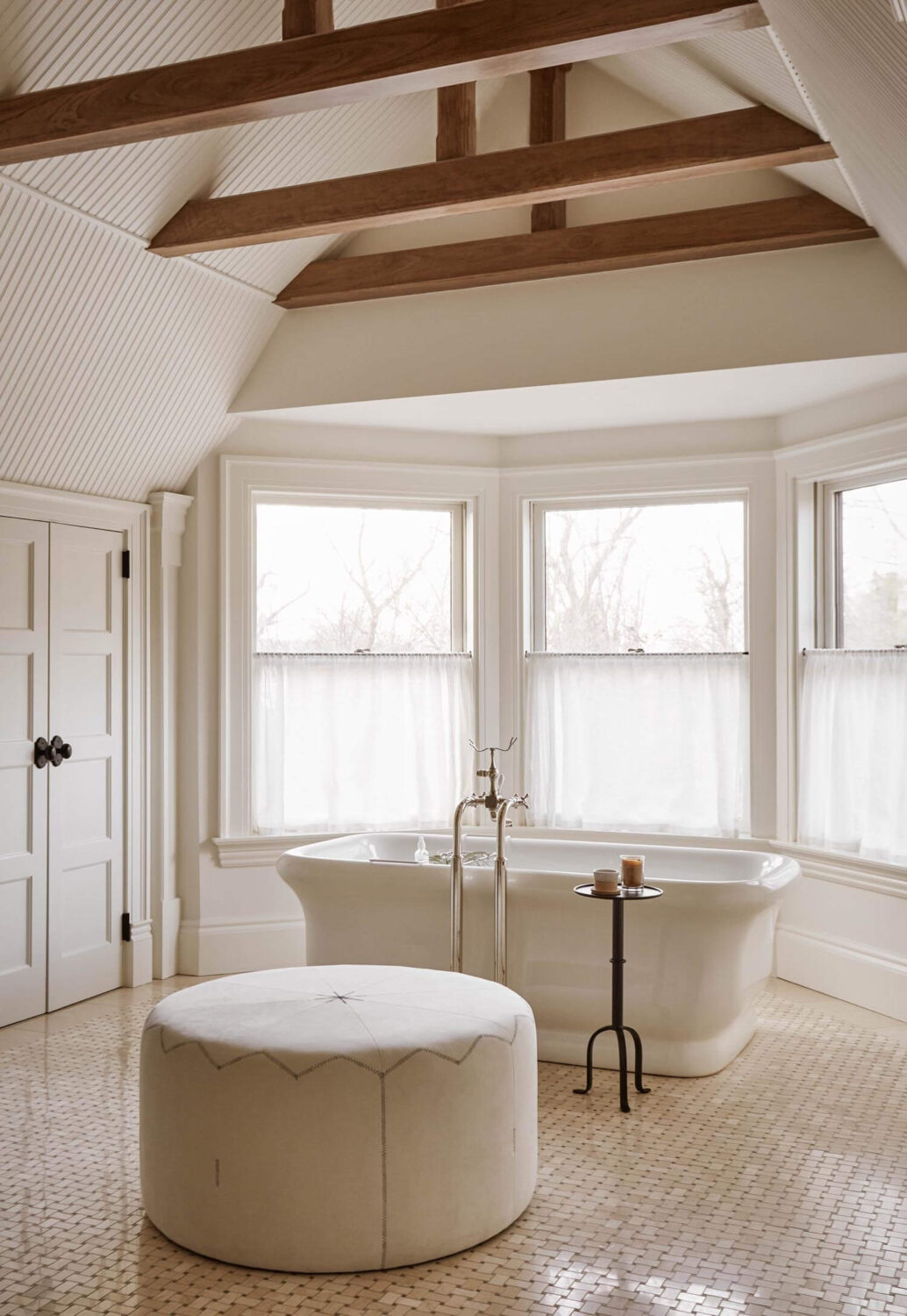 photography by Rikki Snyder & design by Becca Interiors, shared with kind permission
Take a look at Becca's instagram as well for more snaps of her work