The Beautiful Helsingborg Apartment of Hannes Mauritzson
Back in the day you had to buy magazines to have a peek into someone's home but now of course we have blogs and instragram where people share their homes which gives us an enormous amount of interior inspiration.
One of the homes on Instagram that I truly love is the light Helsingborg apartment of Hannes Mauritzon. Hannes is a creator and influencer who lives together with his adorable dog Charlie (you can often spot him in the pictures) in an 91sq. meter apartment. The apartment had been beautifully restored by the previous owners and when Hannes saw they're going to sell he immediately made an offer.
You can understand why when you see the pictures, the apartment a a spacious renovated kitchen with enough room for a large dining table. A cozy living room painted in a warm but subtle color hue is decorated with a vintage dining area and a cozy sitting nook. The bedroom is my favourite part of the house with lovely grey walls and a cane headboard which gives it a vintage touch.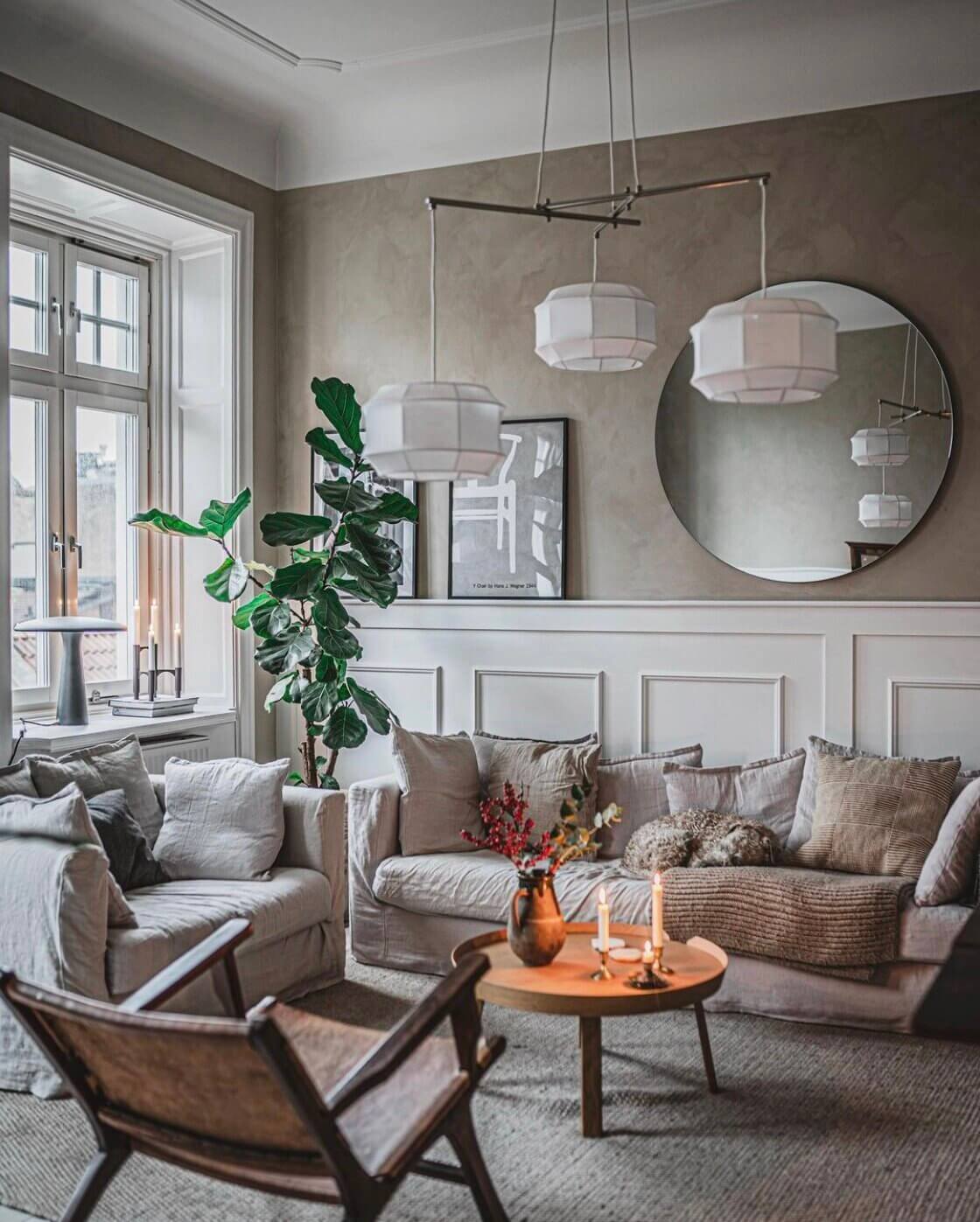 Isn't this just a wonderful apartment? Make sure to follow Hannes on Instagram to see more of his home (and his dog Charlie of course)
photography by Hannes Mauritzson – shared with kind permission