A Vibrant Guesthouse With Vintage Decor And A Copper Kitchen
I'm going to bring some color to your day. Los Angeles designer Claire Thomas has turned a 500sq. foot building into a vibrant guesthouse that you simply don't want to leave.
The space was built in the 1920s and Claire has transformed it into a warm space filled with color, textures and it even has a small music room.
Claire added blue-painted wall panels which together with the orignal wooden beams add a lot of character to the small space.
I know this is only a guesthouse but honestly it looks so beautiful I could happily live here permenantly.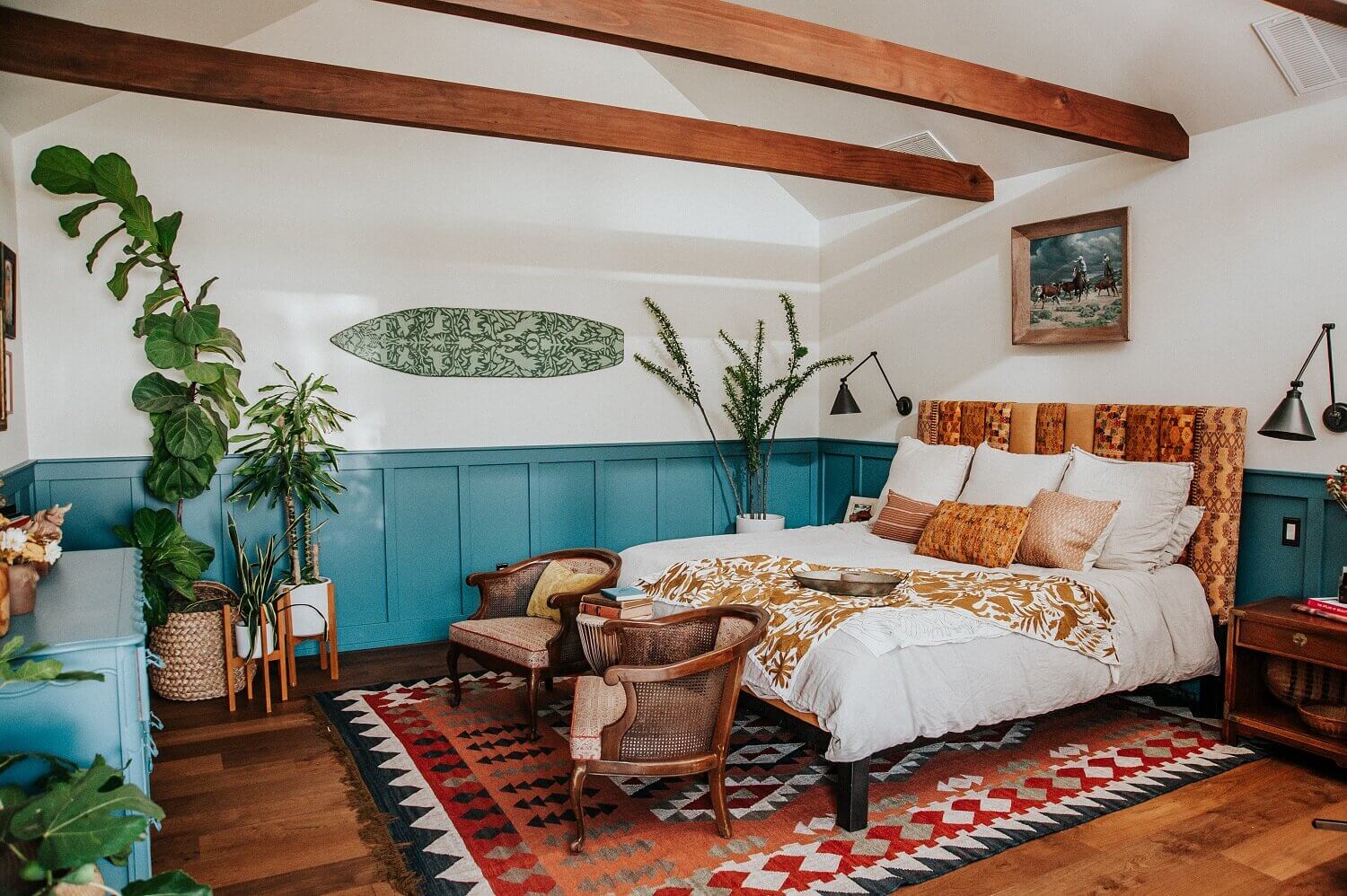 The bedroom area is warm and colorful. Claire reupholstered the bed headboard with Chiapas fabric from The Folk Project, a company that sources fabrics ethically from Central and South America. 2 antique wicker chairs sit behind the bed with a large rug tying it all together.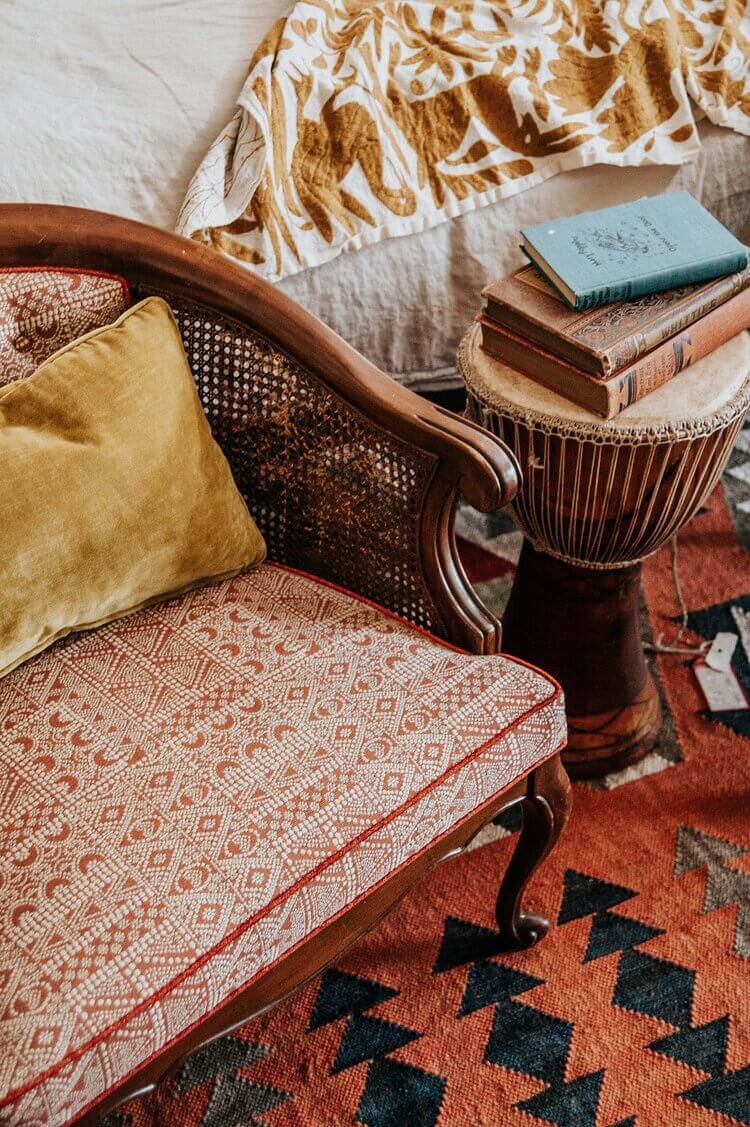 The kitchenette is spectacular with blue-painted cabinets and a copper backsplash, a true wow factor of this little home. Next to the kitchen is a small music room, completely wallpapered and with a small bistro seating area.
Contrary to the rest of the space the bathroom is entirely decorated in light color tones with art-deco floor tiles and a clawfoot tub.
See also: An Airbnb cabin inspired by Swedish folklore designed by Claire Thomas
photography via Claire Thomas – shared with kind permission