An Interior Designer's Colorful Airbnb Cabin
Claire Thomas – the creator of The Kitchy Kitchen – already owned a cabin in Big Bear, California. This a-frame cabin was their second home but she also put it up for rent on Airbnb.
When the pandemic happened many wanted to escape the cities and this Airbnb was often booked. So Claire decided to buy a second cabin in Fawnskin, California.
It's a 40s cabin that definitely needed some love and attention. But Claire knew exactly what she wanted: Swedish folklore meets 1940s California. The result is absolutely lovely.
A giant stone fireplace welcomes you into this cozy living room. The wood wall definitely gives cabin vibes.
You might think that this is wallpaper, but it's actually painted by Claire herself. She took various motifs from John Bauer illustrations and applied them into the cottage.
The wallpaper is Marion Red by Sandberg. Every wallpaper you see in the house is made by Swedish manufacturers.
A cozy and vibrant bedroom with wallpaper from Boråstapeter.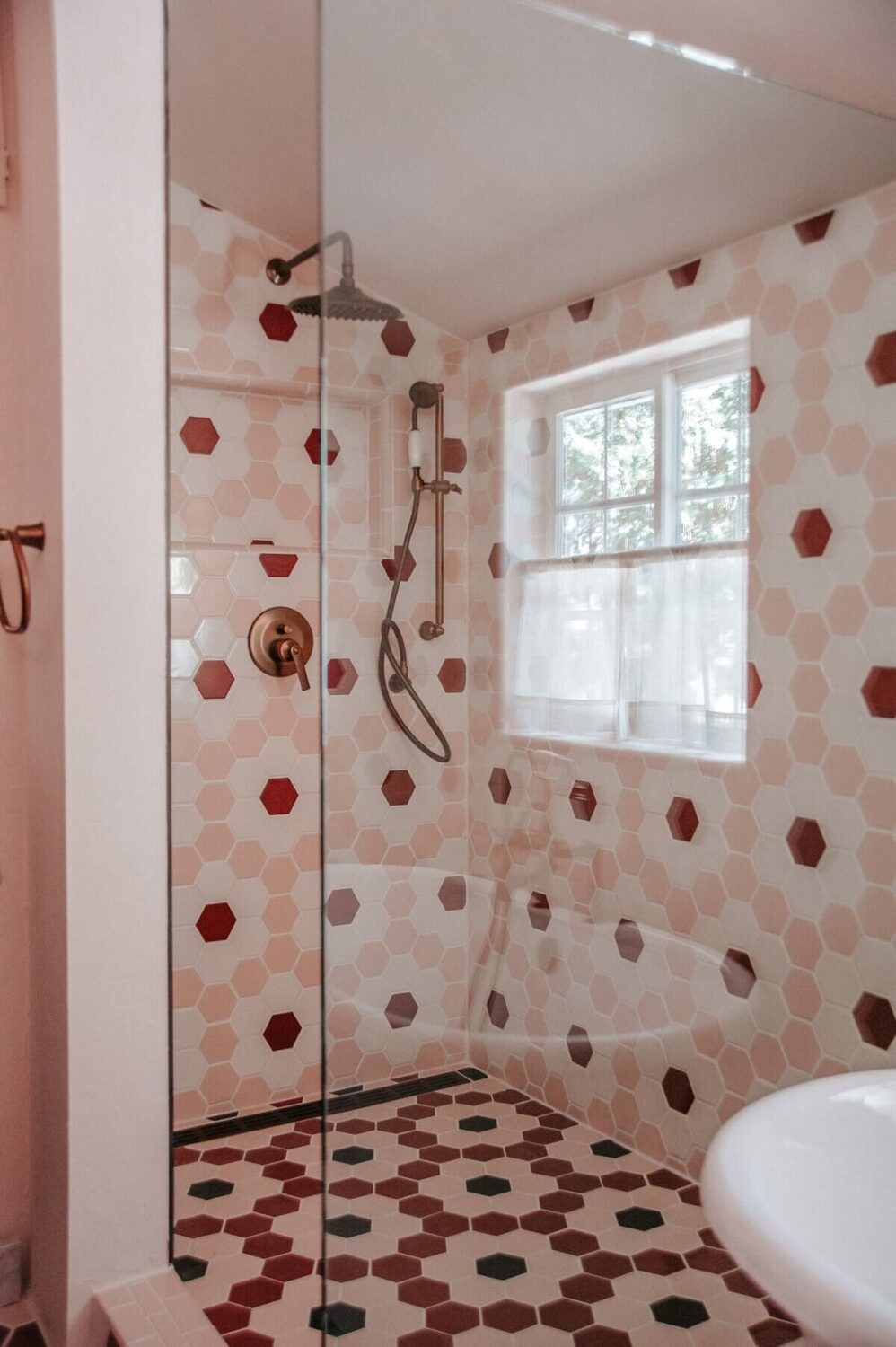 The bunk beds are made by Claire and her husband. Creating a cozy spot for the children.
See also: A vibrant guesthouse with vintage decor and a copper kitchen designed by Claire Thomas
The cabin is located 100 feet from the national forest, and a 10 minute walk to the Pacific Crest Trail. You can rent the cabin on Airbnb.
photography by Claire Thomas