The Breathtaking 19th-Century Apartment of Petra Tungården
This apartment has it all! I have been in love with this home ever since it was featured in a magazine a couple of years ago (see the pictures here) and now this beauty has come up for sale at Eklund Stockholm New York. The apartment belongs to Petra Tungården, a Swedish blogger and content creator.
The first image you see of this home immediately draws you in, first thing you notice is that gorgeous blue tiled fireplce (a kakelugn) followed by that spectacular painted ceiling. I love the contrast of the colder blue tones and that warm wooden ceiling. The light blue walls are combined with furnishings in light colors to create a calm look for the space.
The kitchen is a modern black Ballingslöv island combined with Carrara marble and to make it even better, the kitchen also has a kakelugn. There is a bedroom painted in a lovely blue/green shade and as a cherry on the pie the apartment also has a jealous-making walk-in-closet.
The combination of modern and classic in this apartment is absolutely beautiful, and if you really fancy this home you can take a look at the sales listing.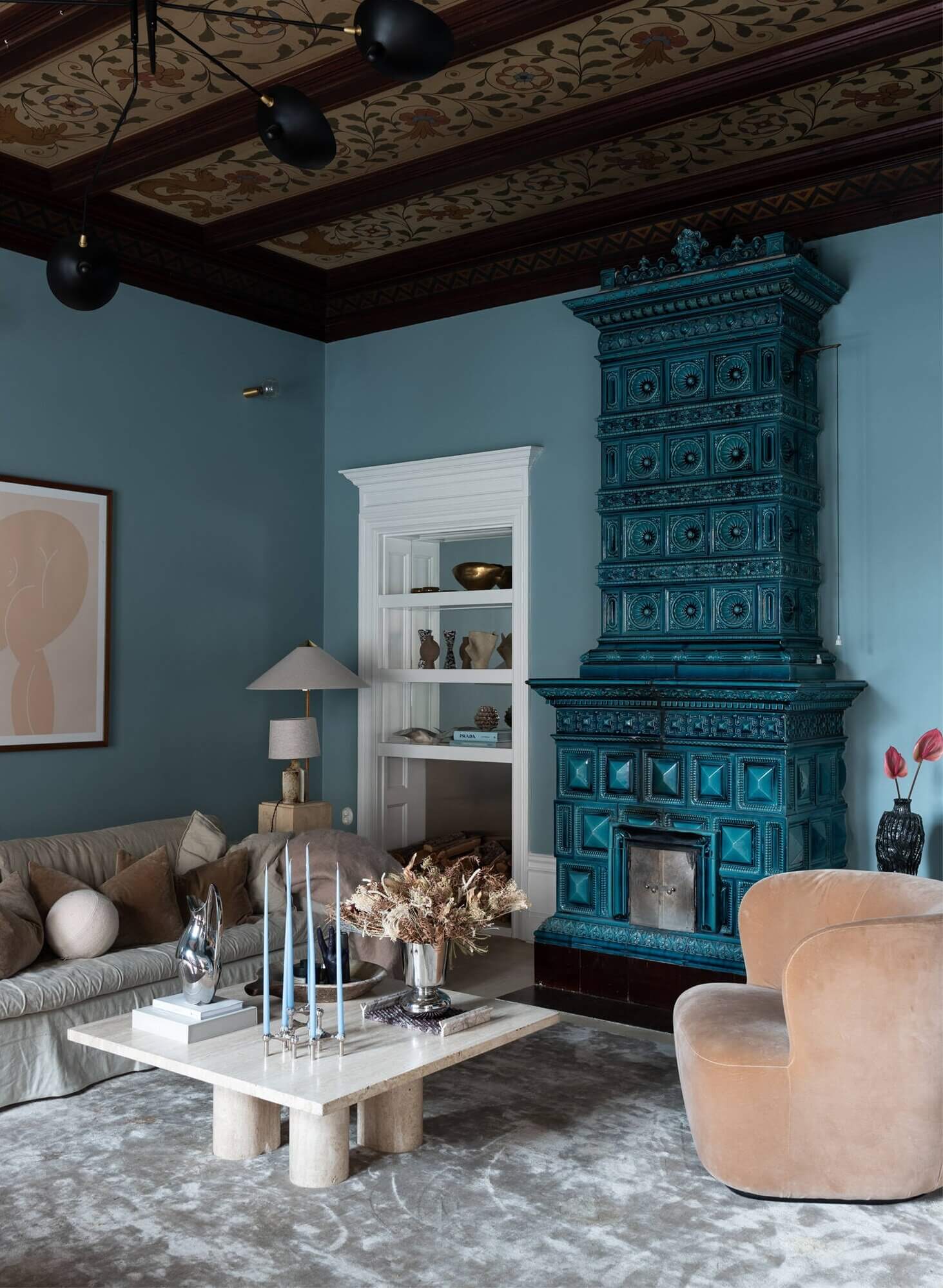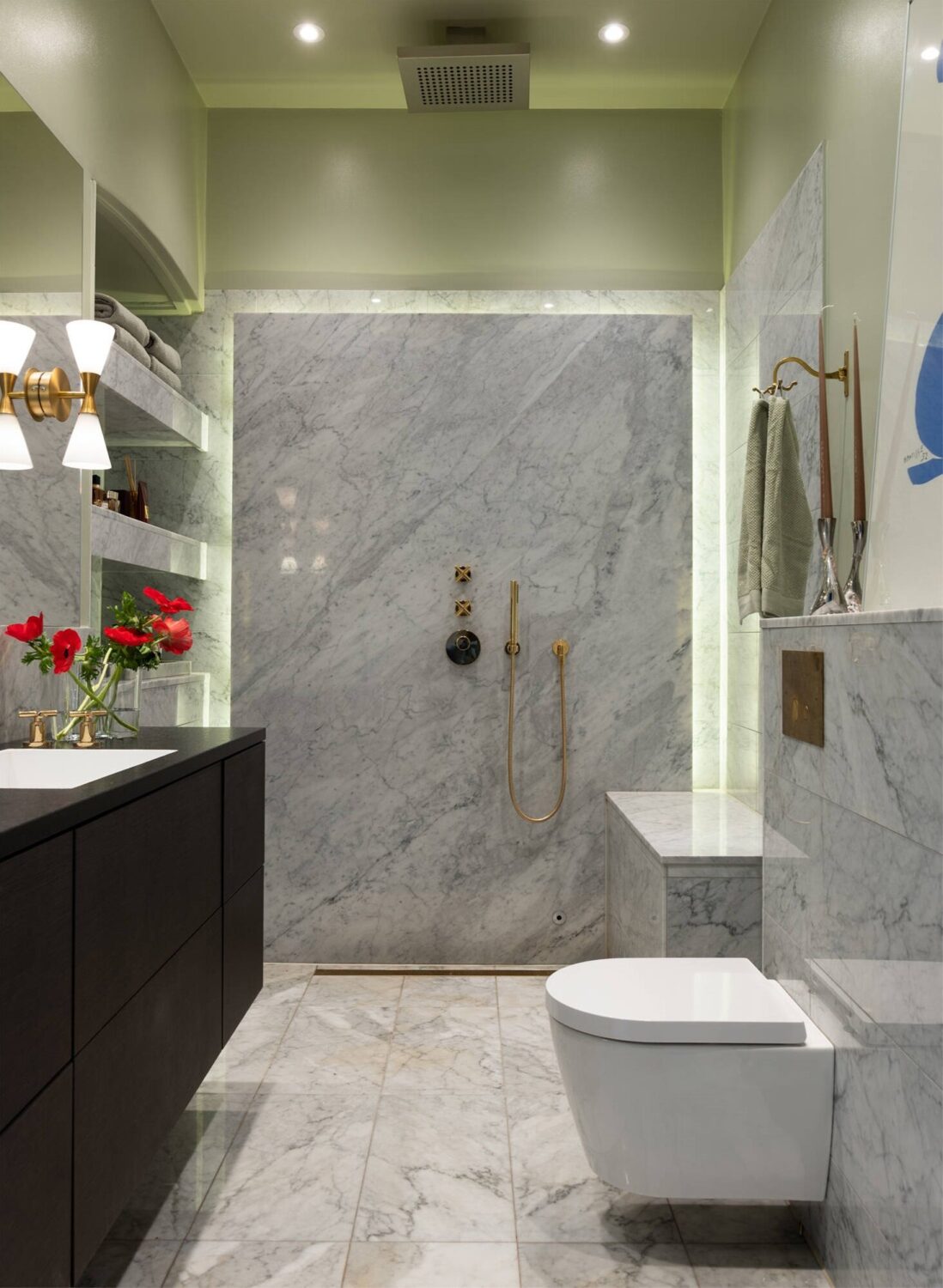 photography by Jesper Florbrant for Eklund Stockholm New York