A Tiny But Stylish Blue Studio Apartment
A tiny studio apartment can be tricky to design. If you're really low on space you might have to prioritize. And that's what happened in this Swedish studio apartment. There's no sitting area, instead the studio has a double bed and a dining seating space.
I do really love the room divider they've used in this little home. You can choose many things like a bookcase or a curtain to divide a studio but in this studio they used a super stylish wooden divider that's partly open so it doesn't entirely block the light. This tiny home is certainly full of style.
Ps: more tips on how to design a studio apartment can be found here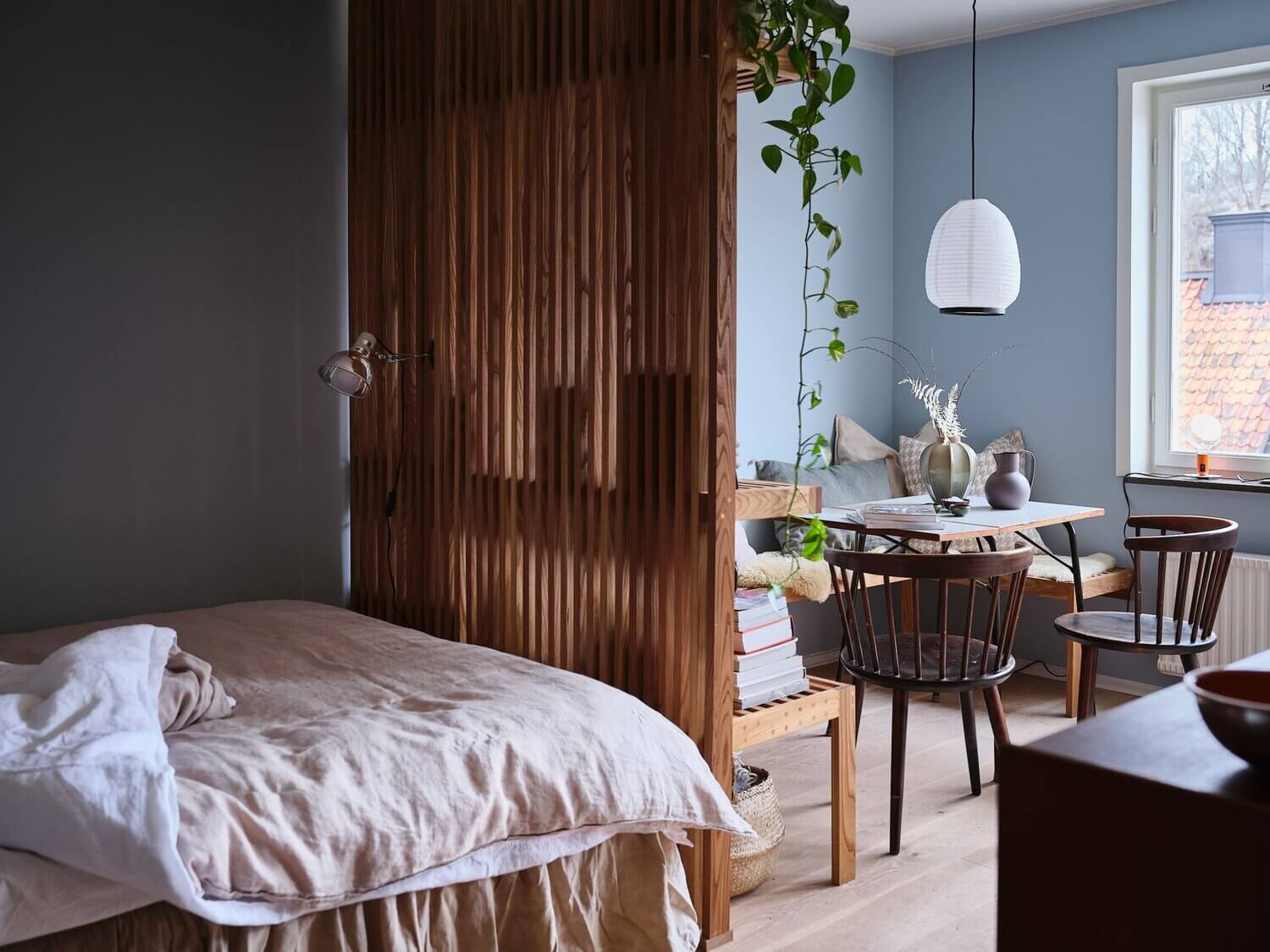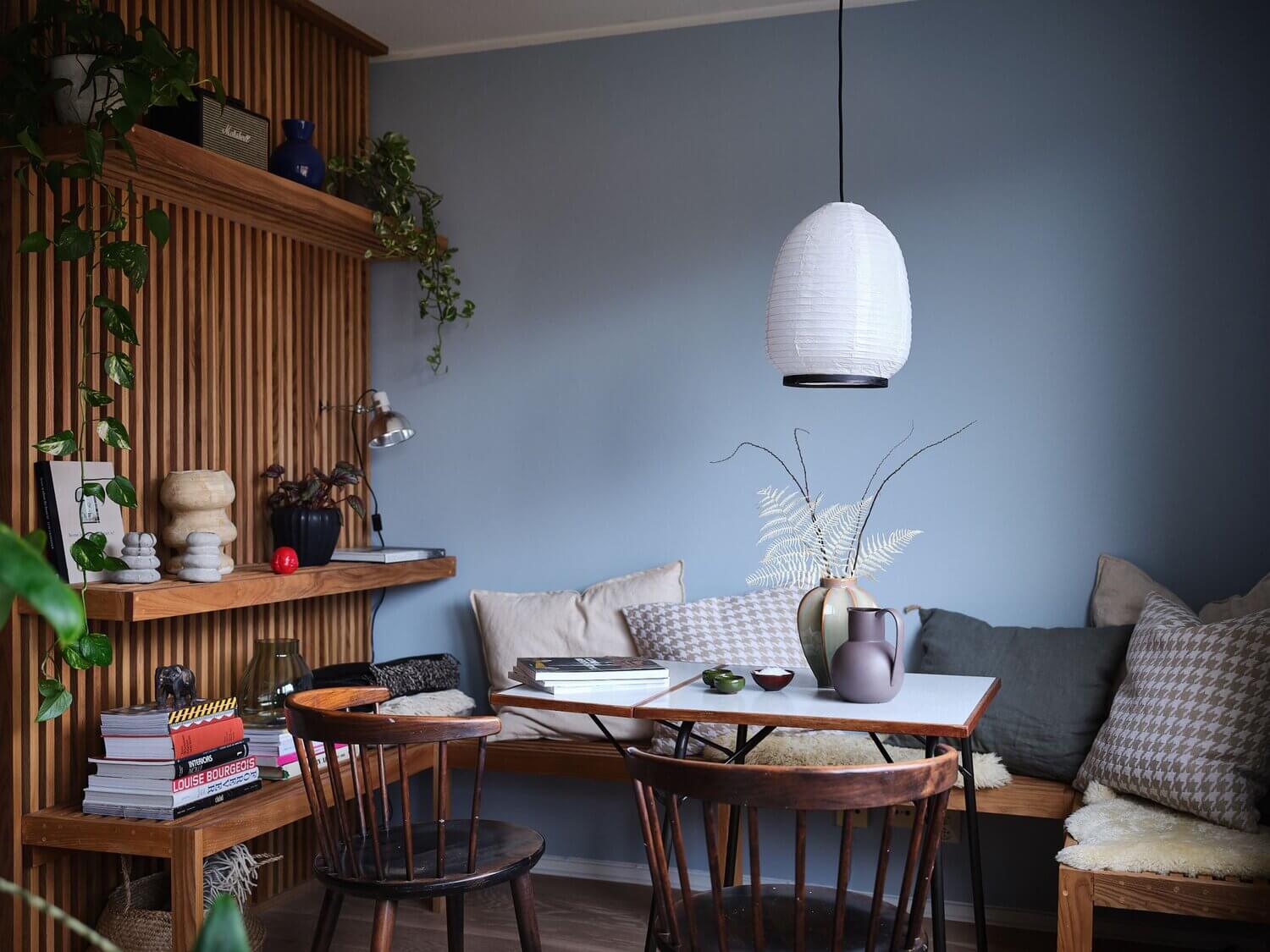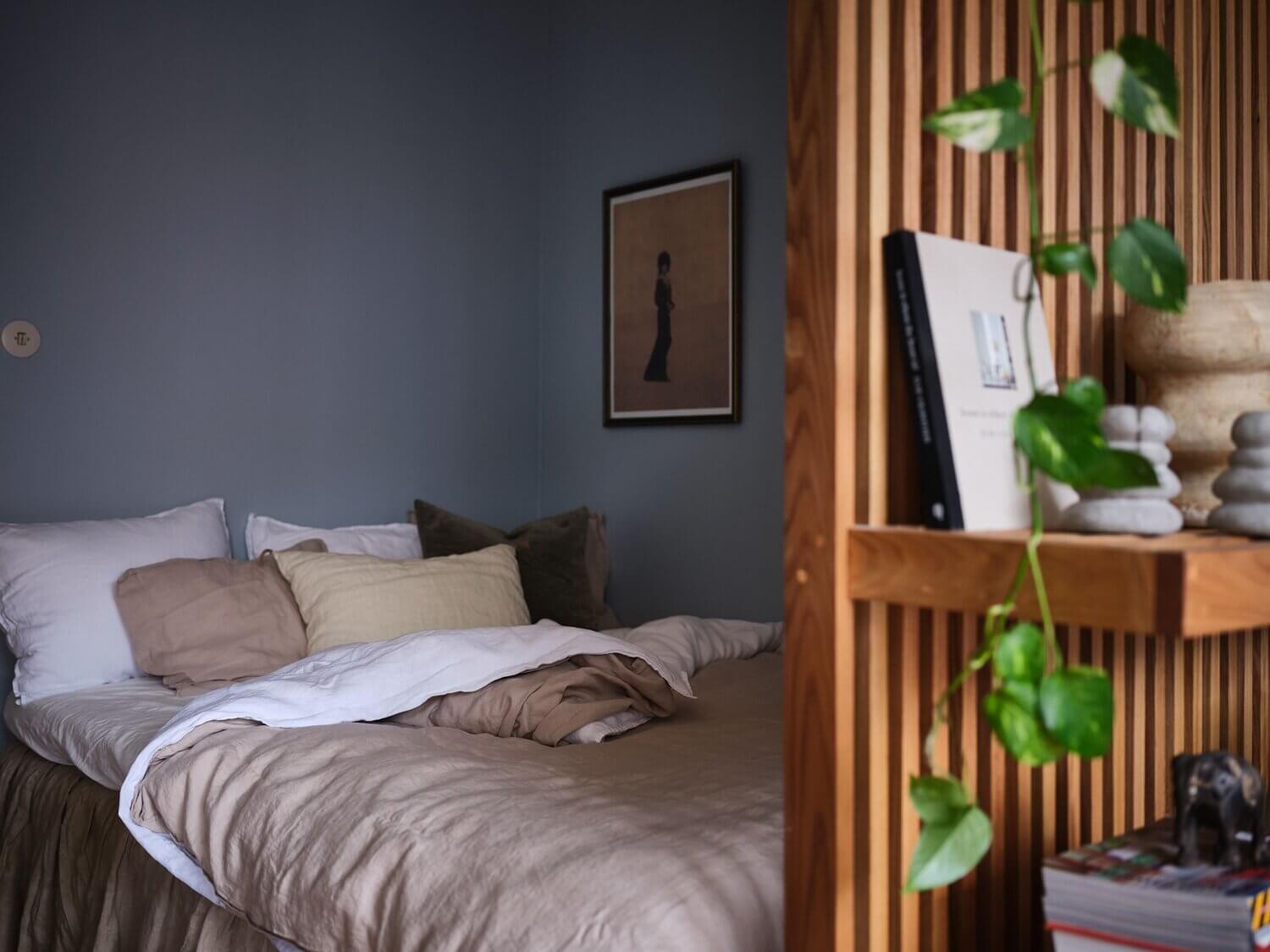 styling by Lindholm & photos by Johansson for Historiska Hem