Vintage Touches and Exposed Brick in a Beautiful Scandinavian Home
I LOVE the home I'm going to show you today. I remember when this home came on the Swedish real estate market a couple of years ago. Back then it belonged to stylist & photographer Catarina Skoglund (@annacate) and her home was packed with music and vintage touches (you can see pictures of how it was then, here).
The vintage touches have definitely remained, there's beautiful William Morris wallpaper, the green vintage-looking tiles in the kitchen and classic Scandinavian furniture. Downstairs the living room and kitchen have extra high ceilings with beautiful original windows and exposed brick walls to give it an edge. Upstairs are 2 bedrooms with a definite old look with the soft colors and vintage furniture.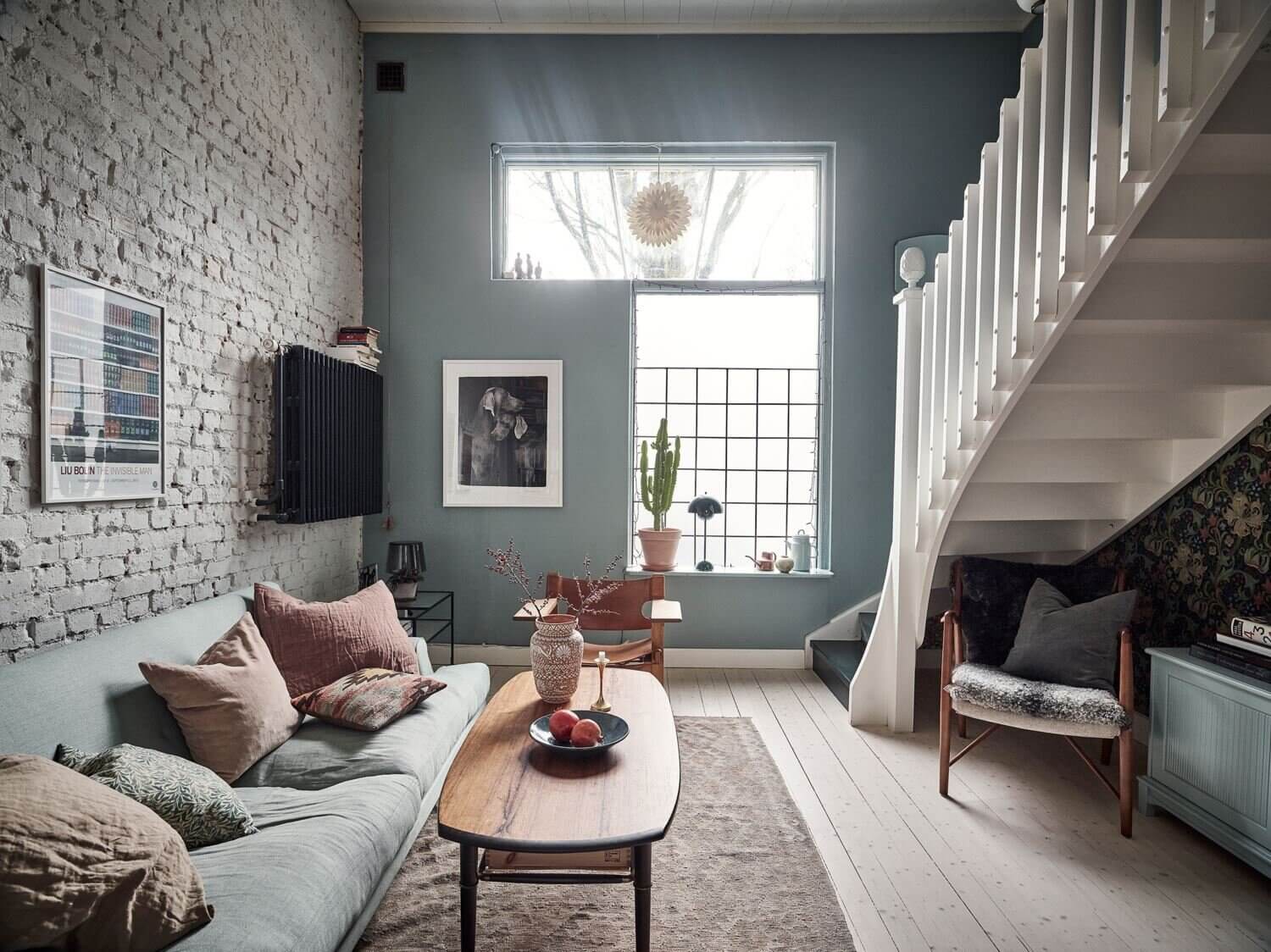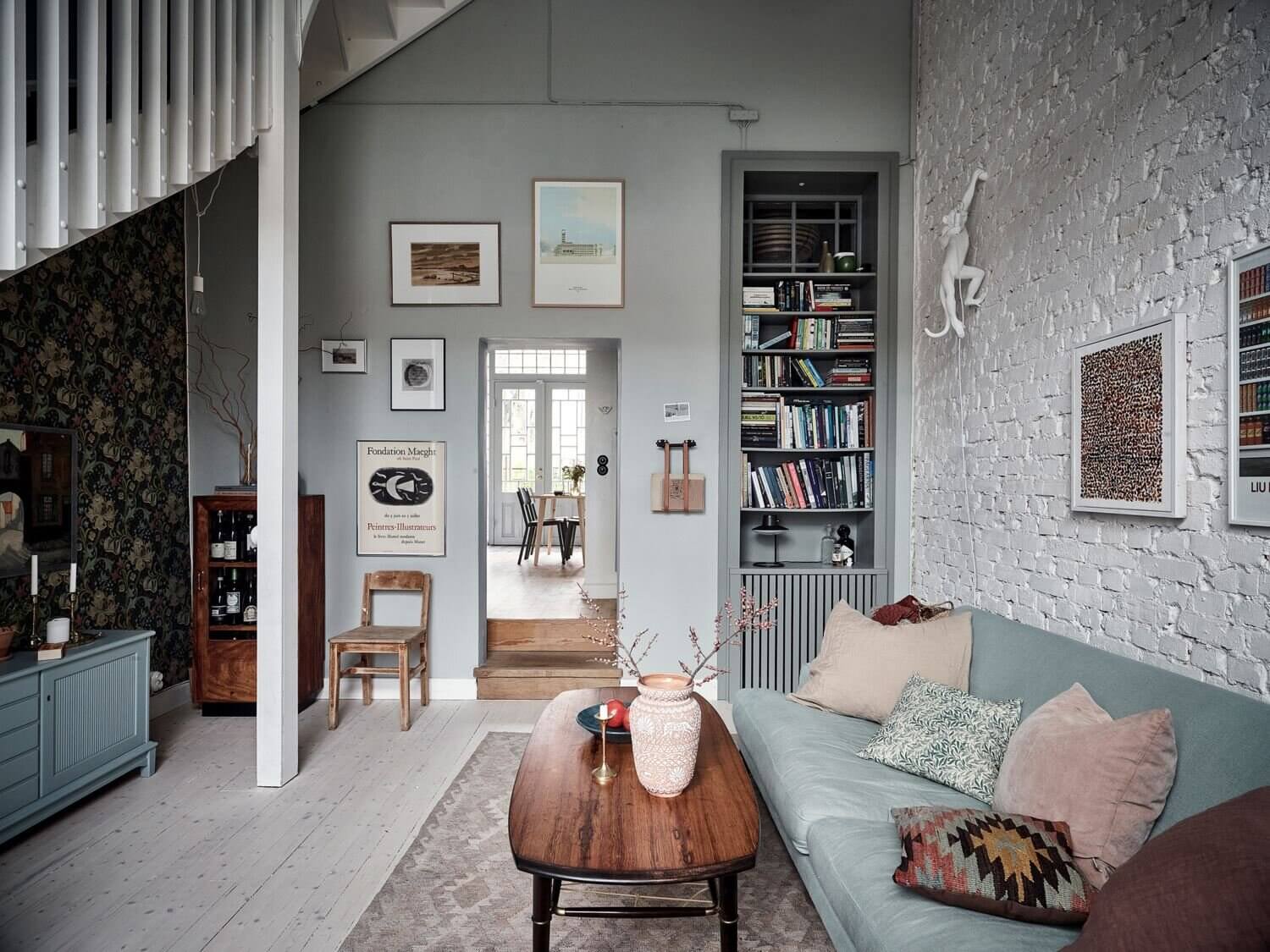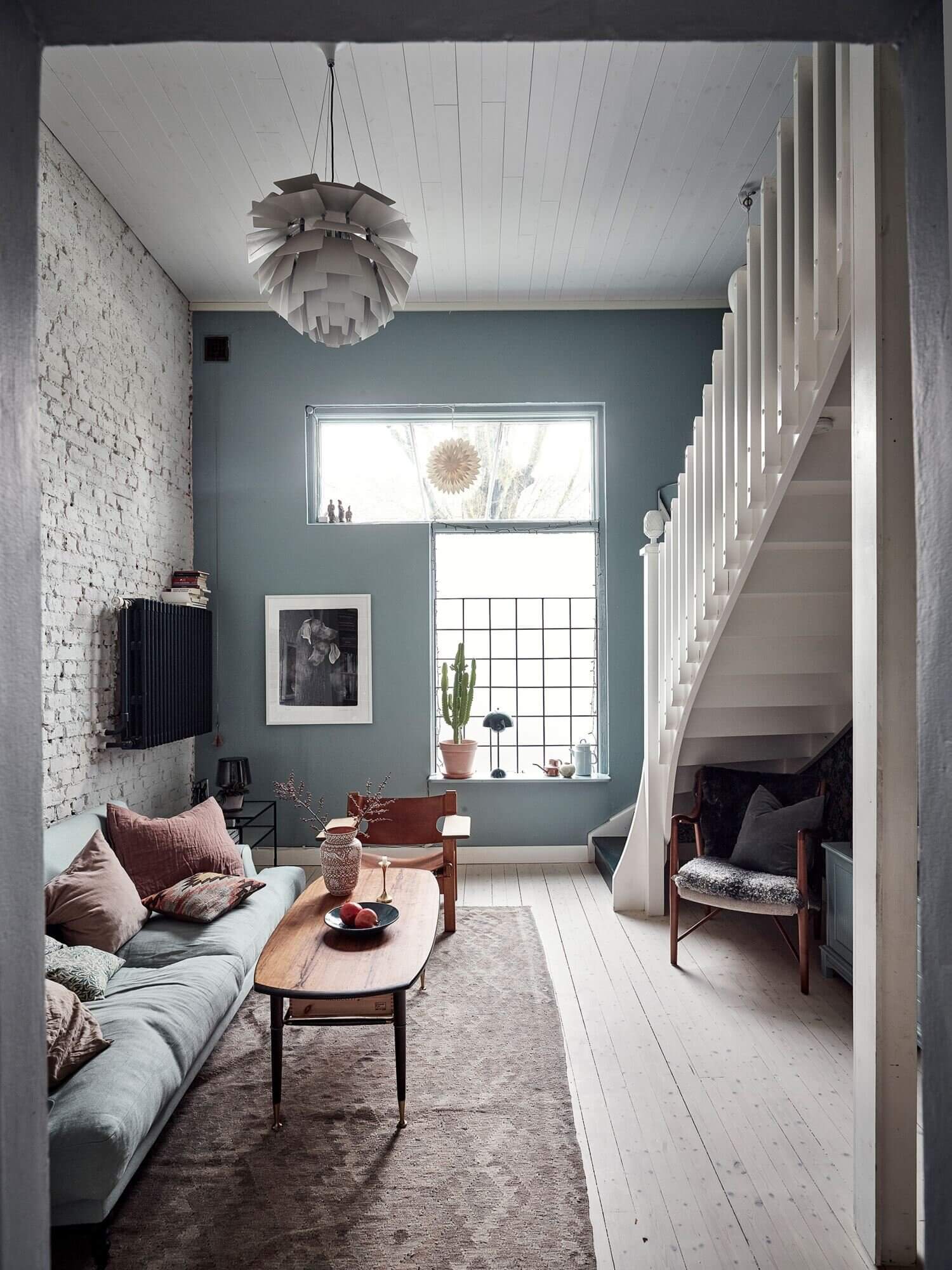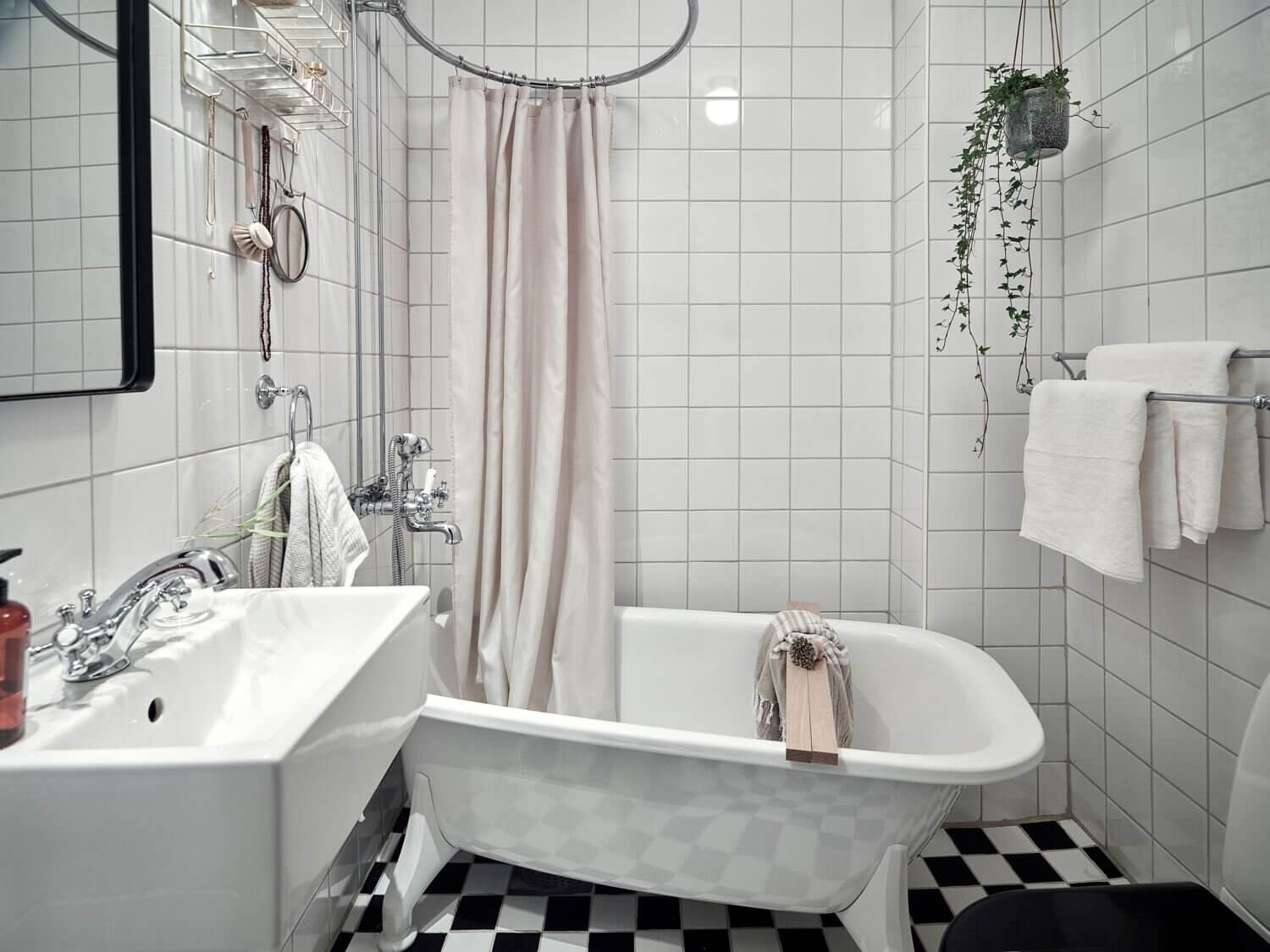 photography by Krister Engström