A Scandinavian Apartment Decorated in Blue and Grey Tones
Blue and grey is such a good color combination if you want to add color to your home that's fairly neutral. How well this color combination works you can see in this Scandinavian apartment.
The main color is grey but I love how they incorporated blue in the living room and decorative accents in the home. Besides the lovely colors the home is filled with artwork and typical Scandinavian design, honestly these Scandinavians never fail to impress me with their amazing home styling.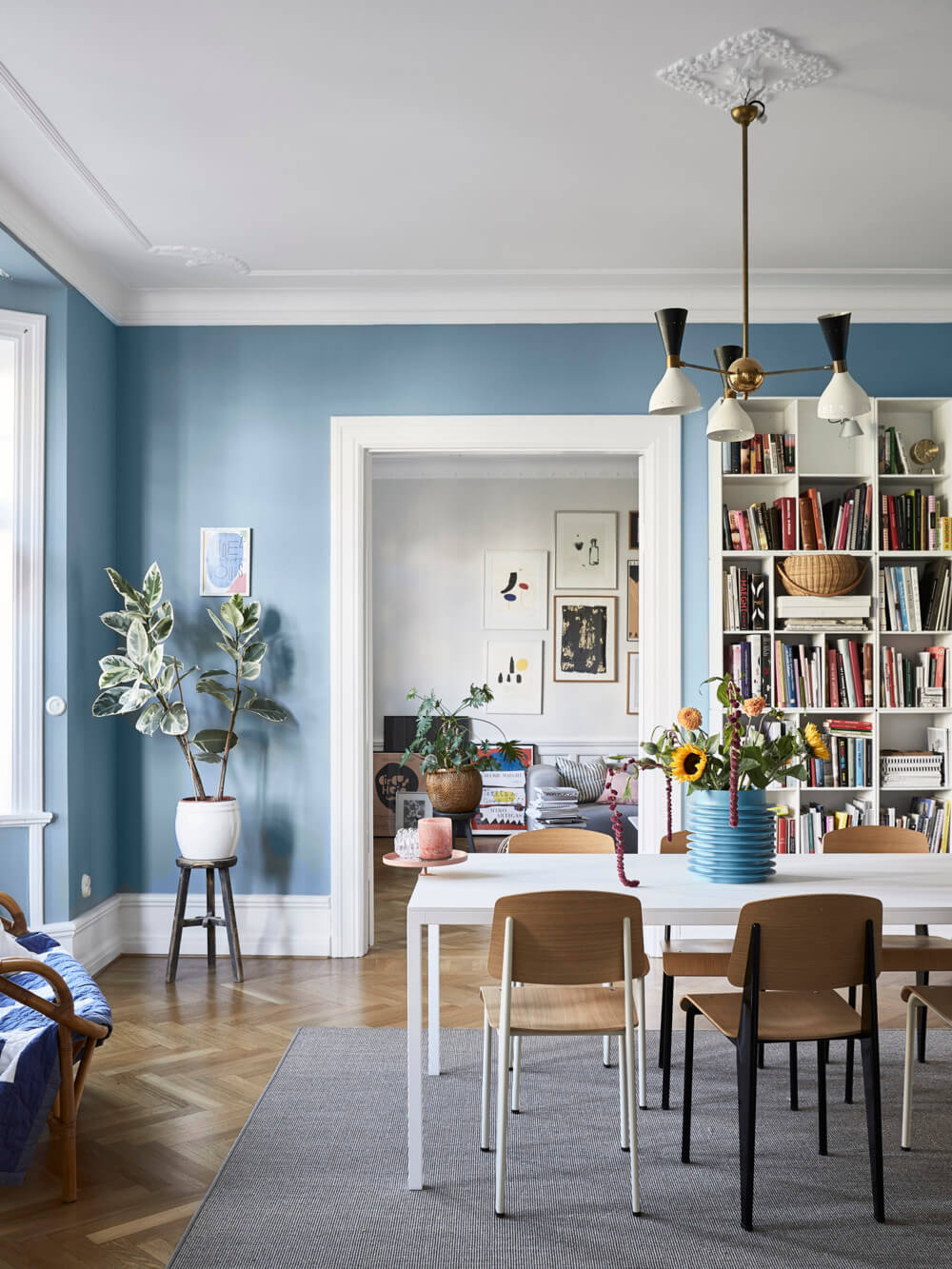 photos by Andrea Papini for Elle Decoration