A Color Explosion in a Stylish Scandinavian Home
I mentioned last week that not all Scandinavian homes are white/grey despite what many people think. And to further prove that point I have a wonderful colorful Scandi apartment for you today.
The wall between the living room and kitchen was removed to create one big living space with as main color; pink! The walls in the living room are old rose and in the kitchen they opted for a softer tone in combination with a light grey kitchen.
Apart from the beautiful color the living room also rocks a wonderful gallery wall and the Sirocco safari chairs by Arne Norell. All the other colors in the home compliment the pink. The bedroom is painted in a dark shade of blue to create a cozy nest.
And the small kid room that's connected to the living room with industrial glass doors is painted in yellow and brown. I love how expressive the owners have been with this home, it's so nice to see the personality shine through by using so much color.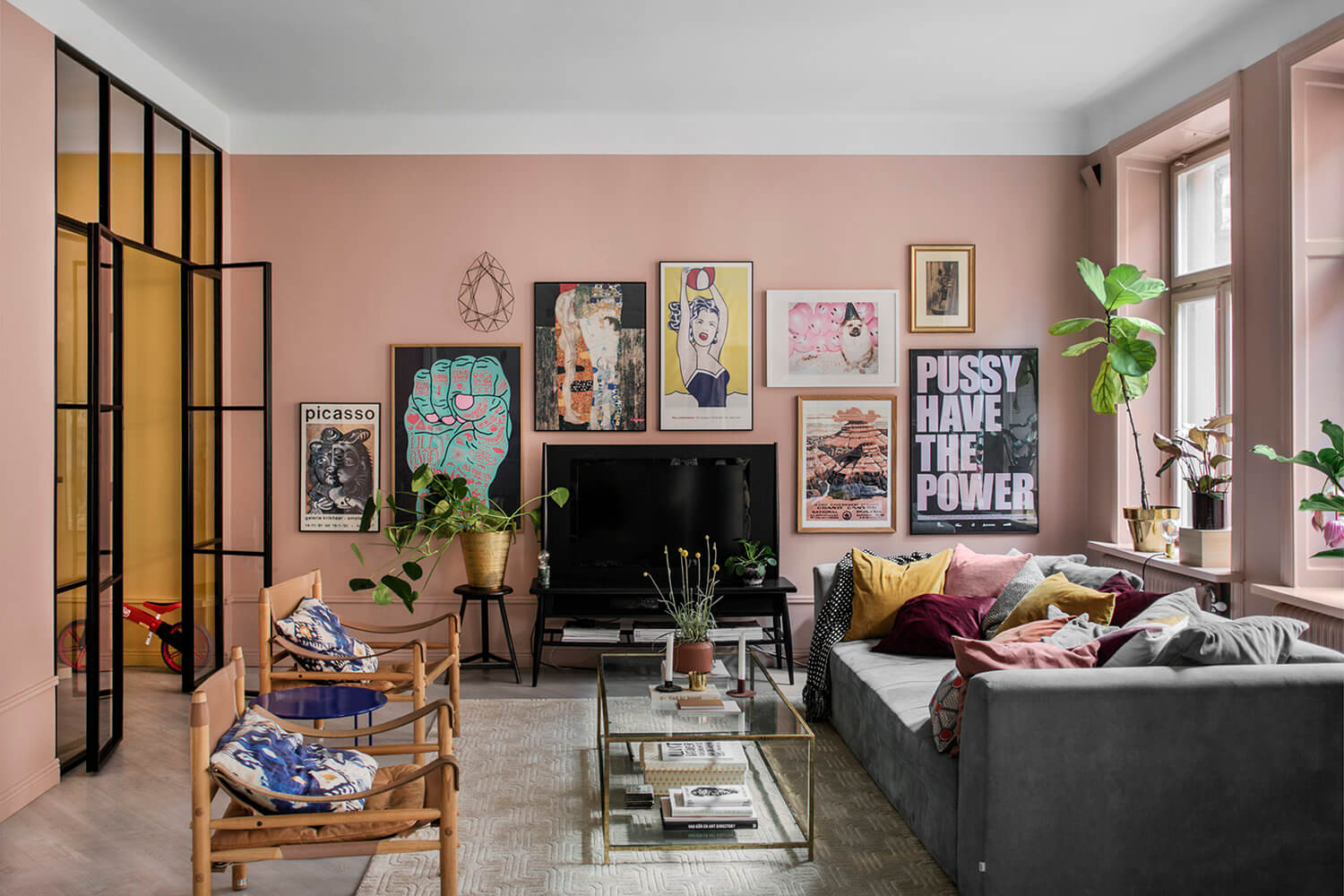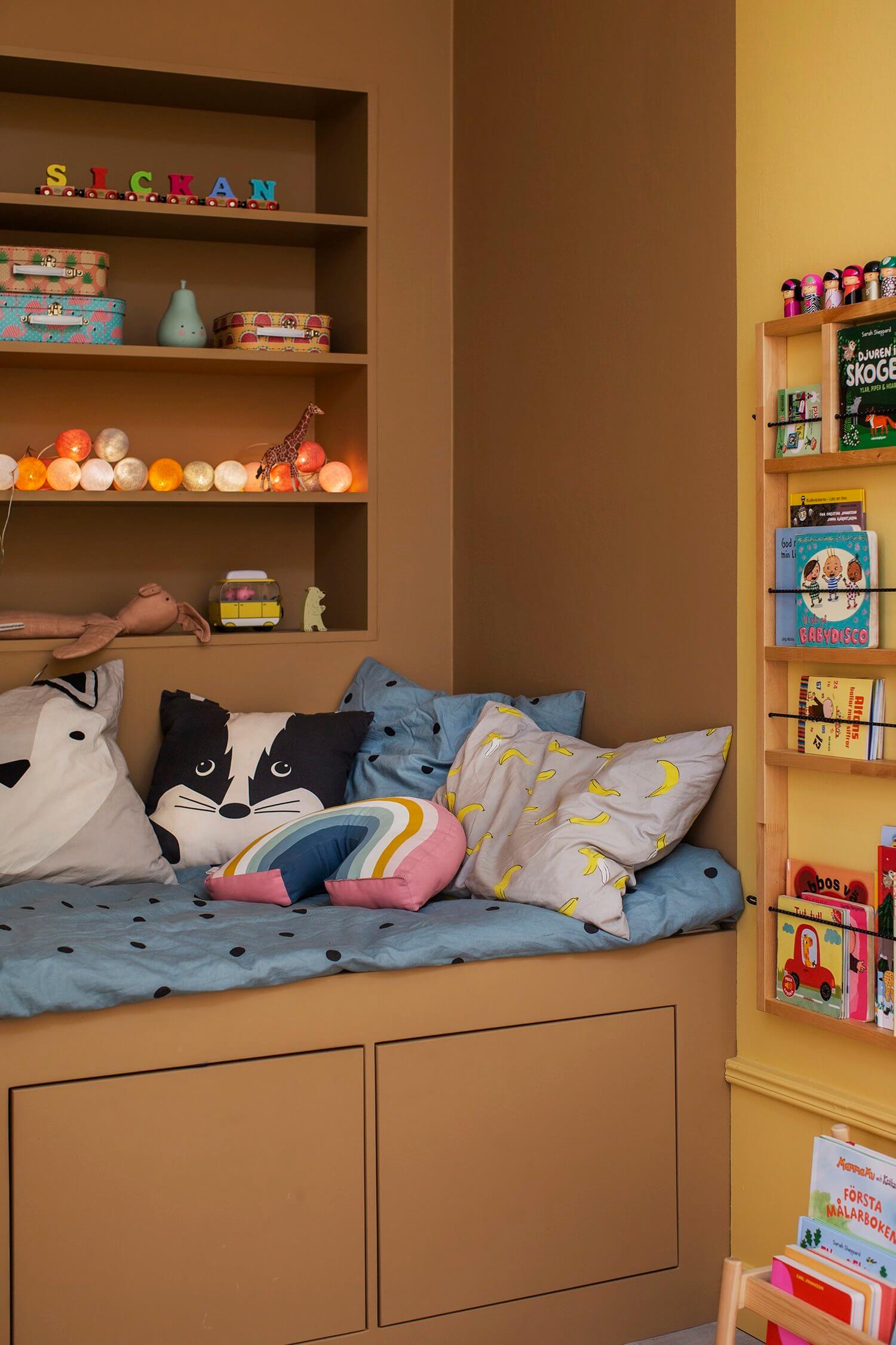 styling by Jill Wandahl & photography by Lina Östling