A Charming One-Bedroom Apartment in Sweden
I really have a thing for small apartments. Sure if must be nice to have a lot of space but small homes are so cozy and personally I don't need that much space anyaway (I get that this must feel a bit different if you have children, especially in this time).
The first thing you notice in this late 19th-century apartment are the wooden double doors leading to the bedroom. I like that they haven't painted these doors white like you see so often, the wood adds a nice warm touch to the room. The apartment still has the original wooden floor which has been painted in a black and white checkerboard pattern in the kitchen. The fact that the doors have been removed between the living and kitchen gives it a more spacious vibe (the apartment is only 54 sq. meter).
A spacious bedroom adjoins the living room with room for large wardrobes ánd a desk. The bathroom adds a little romantic touch to the house with a small clawfoot tub, so nice!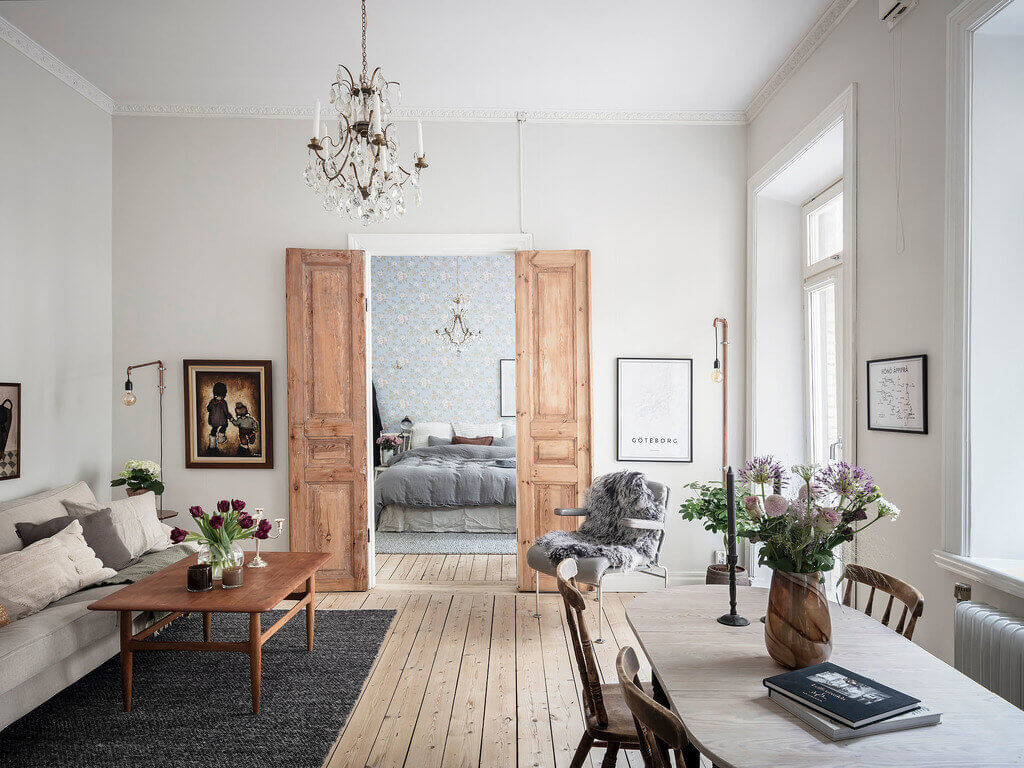 photography by Anders Bergstedt for Entrance Mäkleri