A Classic Maisonette Home in Stockholm
We're heading to Stockholm where we can view a beautiful classic home with warm wooden floors, classic brass features, and a French style master bathroom.
The 90 square meter home is a maisonette, this means that the home is located in an apartment complex, but it is divided over two floors. You have the luxury feeling of a townhouse with the benefits of an apartment.
This three-bedroom maisonette has an upper floor with a living space, two bedrooms, and a small bathroom. On the lower floor lies the master ensuite with a bedroom and a grand French-style bathroom.
The top floor has a nice size living space with an open kitchen and seating area. Unfortunately, it is currently not decorated with a sofa but this is certainly possible. Next to the living room lies a sunny kitchen that works as an extension of the living room in the warmer months.
One wall is used for the kitchen that has sober gray cabinets but brass elements elevate the kitchen into something special. A sculptural marble dining table is a natural divider between the kitchen and seating areas.
The living room features a fireplace and a dark wooden floor, together this creates a cozy vibe in the living room.
Head down the stairs, you move into the master ensuite. the small bedroom has a built-in wardrobe surrounding the bed to make the most of the available space. A clever niche above the headboard acts as a nightstand.
The master bathroom makes you feel like you're in a French boutique hotel.
The bathroom features a freestanding clawfoot bath and a black and white checkerboard floor made of marble tiles.
On the top floor are two bedrooms. The pink room has a built in bookcase and the pink is combined with warm ochre yellow textiles.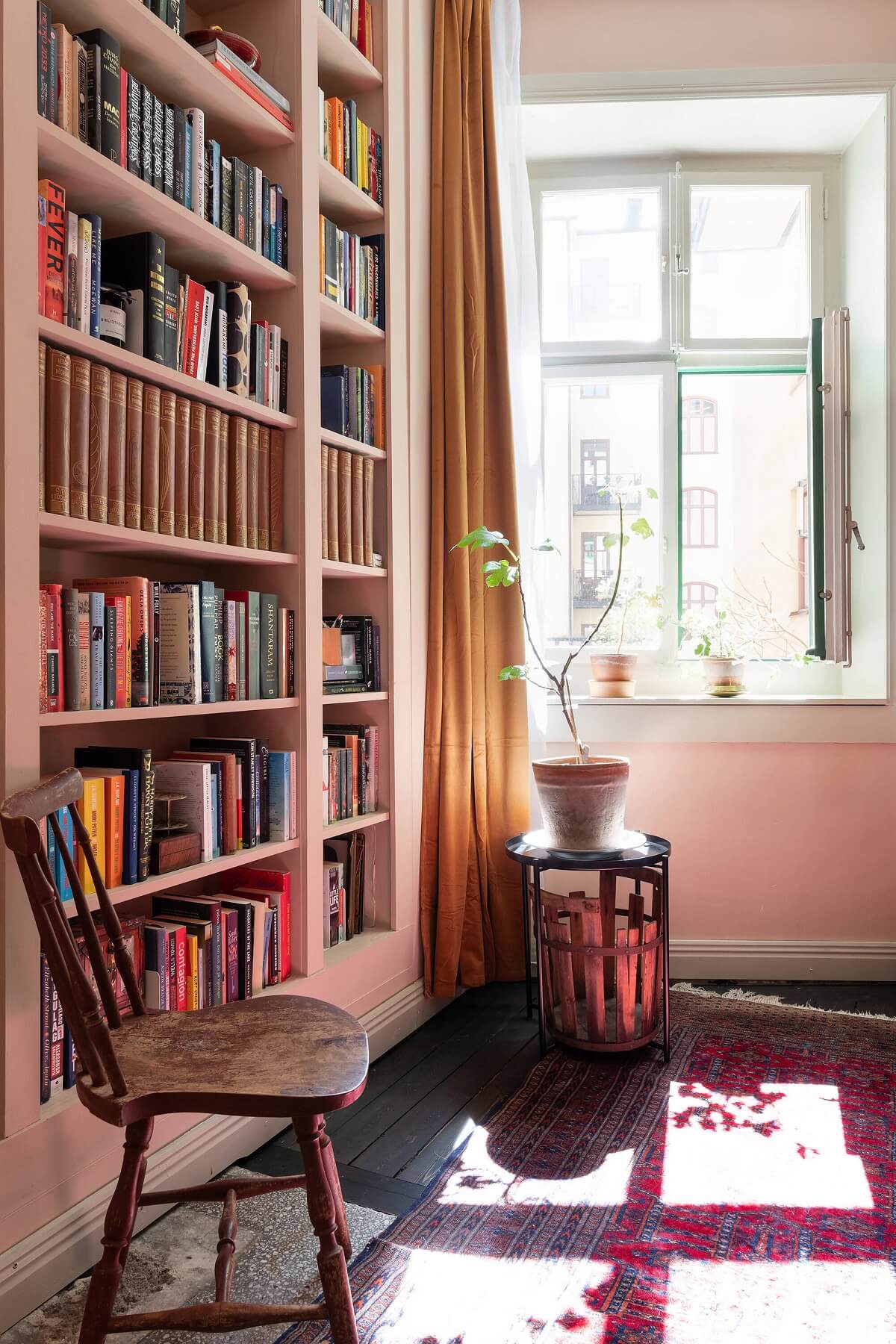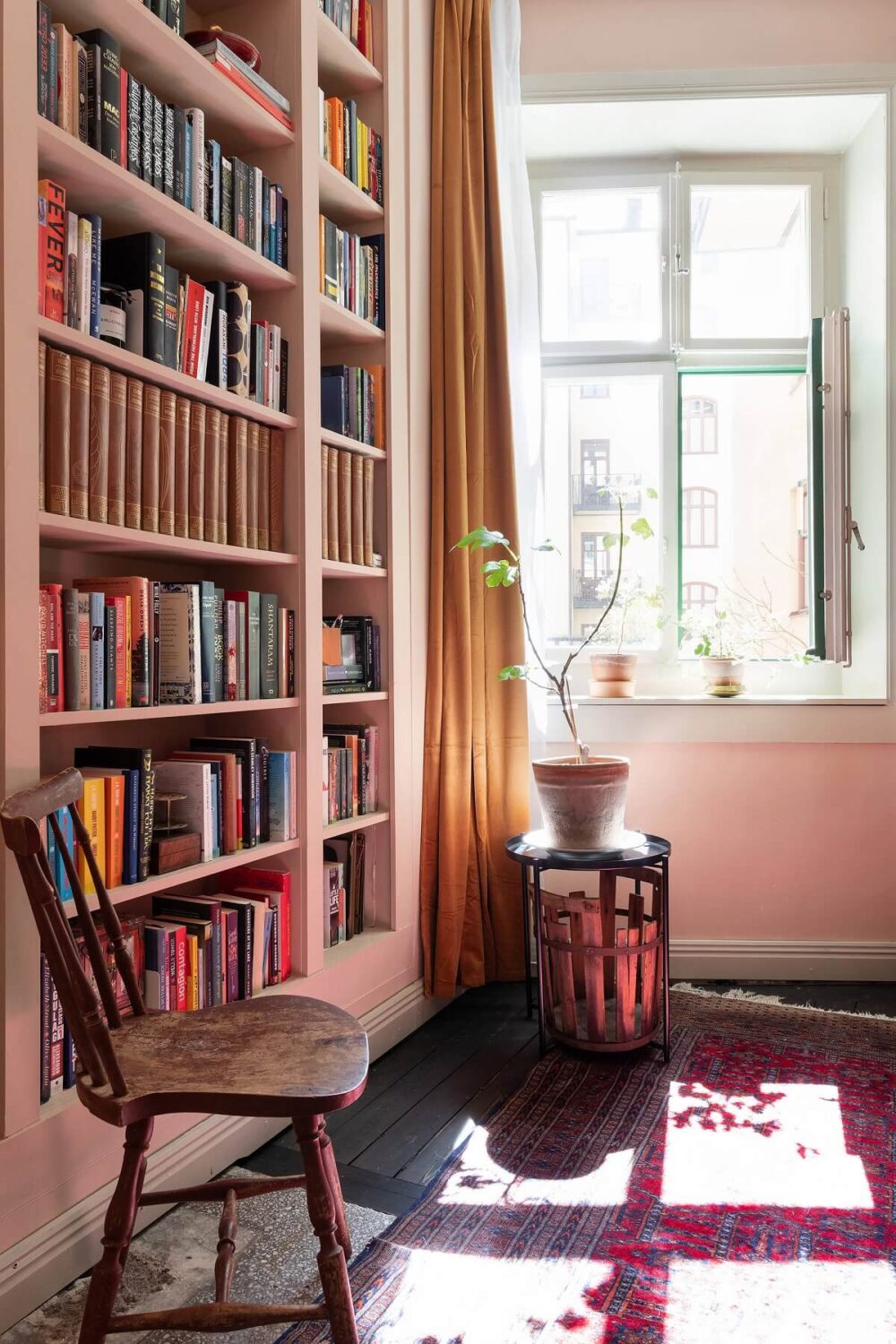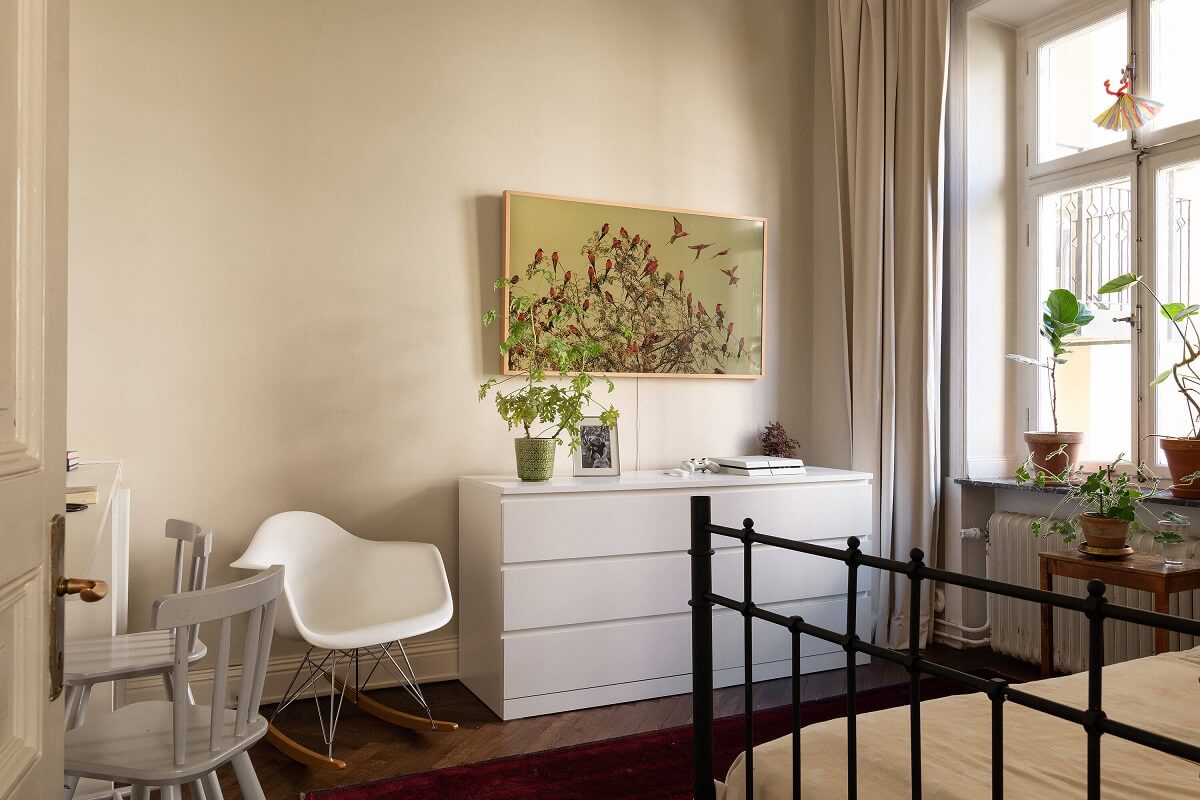 The same design style is seen in the small bathroom. This tiny wet room also has white subway tiles and marble floor tiles. The ceiling is painted a natural green shade.
photography by Franzon du Rietz