A Classic Swedish Apartment with Light Gray Walls
Gray is one of the classic paint colors for your home. And when you combine classic gray walls with historic features and beautiful furniture then you end up with a stunning home, like this apartment in Sweden.
The turn of the century apartment has recently been renovated using high quality materials and beautiful design pieces. In the apartment you will find well-preserved details such as generous ceiling height, stucco, and large slatted windows.
The calm gray color scheme is combined with a warm parquet floor and subtle pastel color accents. It's a wonderful classic home that's inviting and beautiful.
The living room has a large bay window overlooking the street in Stockholm.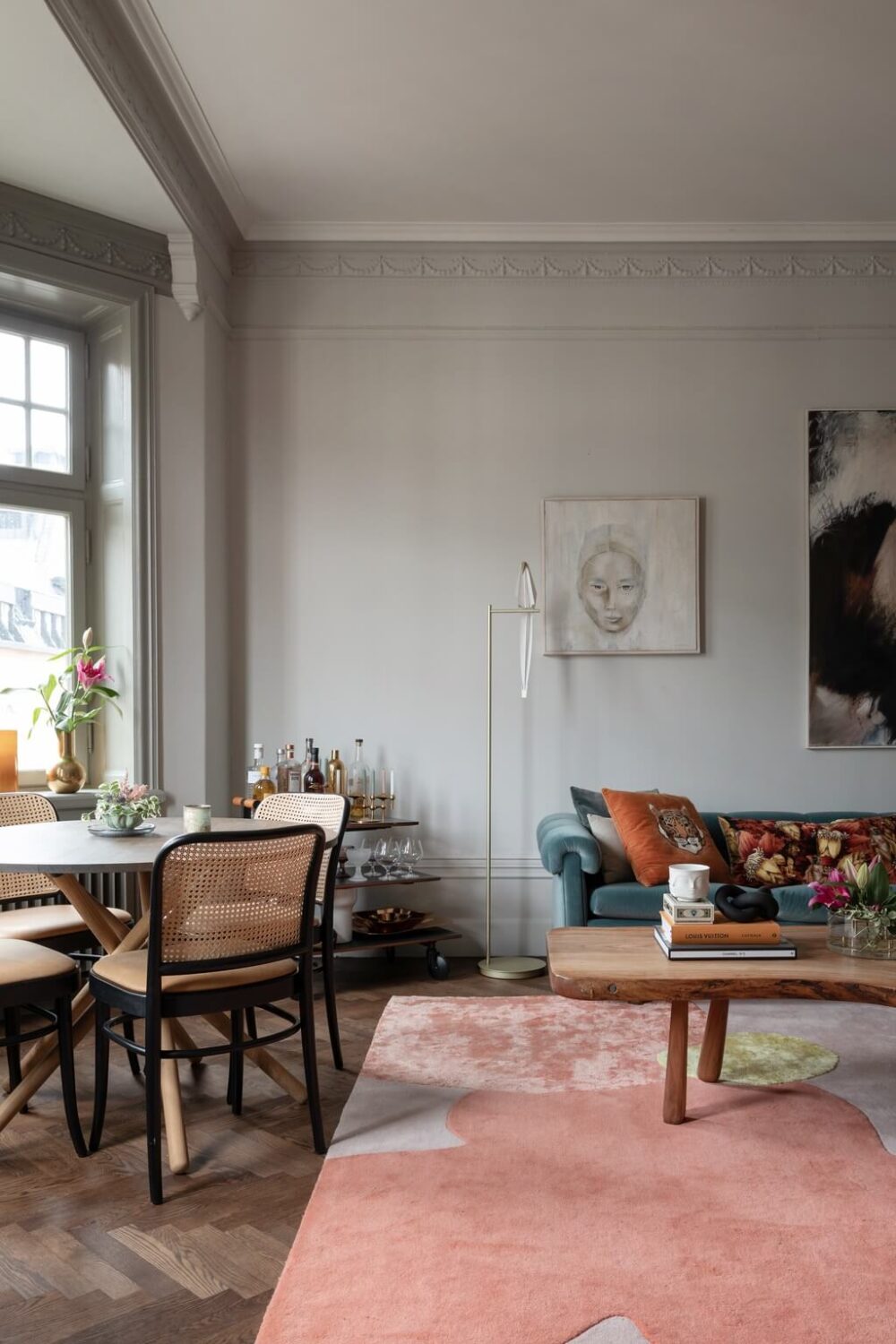 The stucco details on the ceiling and walls give the room a classic touch.
The gray base is complimented with a large pastel-clored rug and a blue velvet sofa. They are nice color accents without being too overwhelming.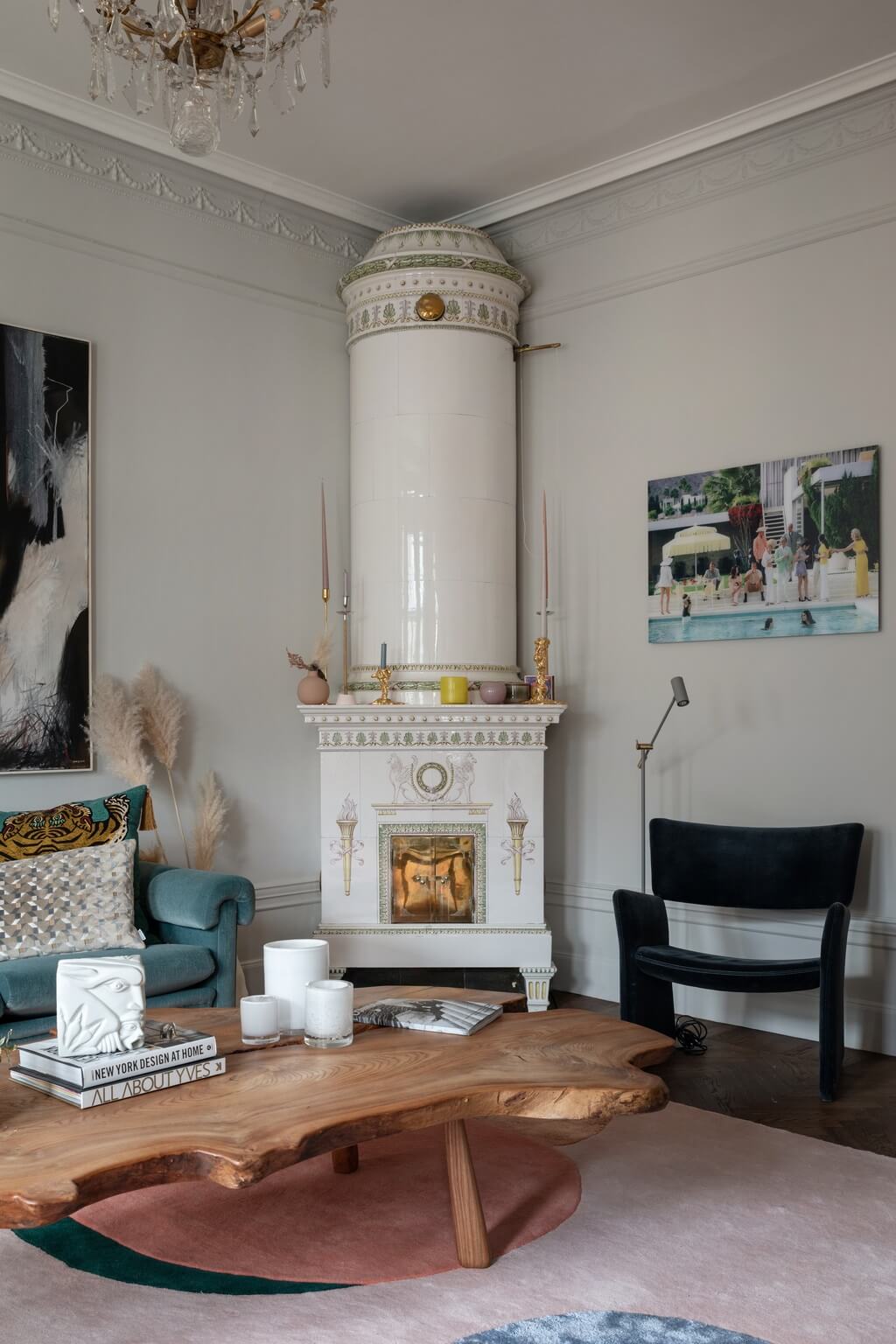 In the corner of the room stands the original tiled Swedish fireplace called a kakelugn.
The apartment has a small classic kitchen with blue/gray cabinets, brass details, and Carrara marble worktops.
The kitchen cabinets go all the way up to the ceiling to maximize storage space.
A pocket door separates the living room and the bedroom. In a small home, it's smart to add a sliding door to save space.
The bedrooom has another traditional fireplace and a walk in closet.
The hallway is narrow, but it sets the tone for the rest of the apartment with a classic black and white checkerboard floor and muted color tones.
photography by Alexander White