A Combination of Styles In A Historic Stockholm Apartment
In one of the oldest buildings on Södermalm in Stockholm lies the apartment of Nina Bergsten, the head of Acne Studio in Scandinavia. Nina has a big passion for interior design and decorating a home and this is her 13th home in 14 years!
The apartment was built in the 18th-century but has many style elemants from the 1890s with wall panels, stucco, deep window sills and 3 tiled fireplaces to add even more charm to this historic apartment. In the decor Nina combined several styles, from a vintage sheepskin sofa that also adds wamrth and texture to 1930s chairs and also modern items.
While the base of the home is very neututral Nina added bright color touches throughout the house from the gallery wall in the sitting room to the green cabinets in the kitchen and a blue Magniberg Horse chair in the bedroom. This apartment combines classic with fun and color with a neutral base, beautiful!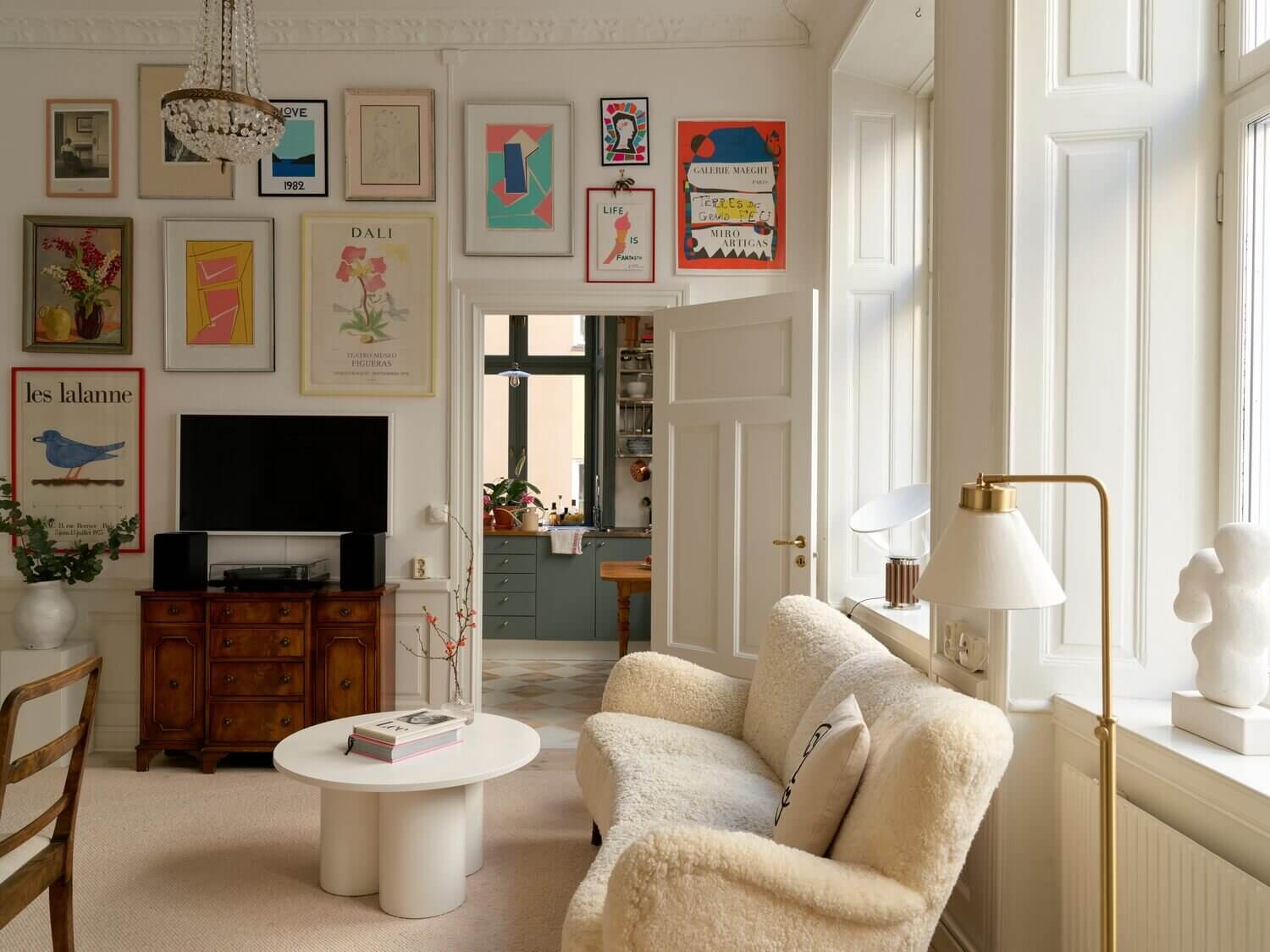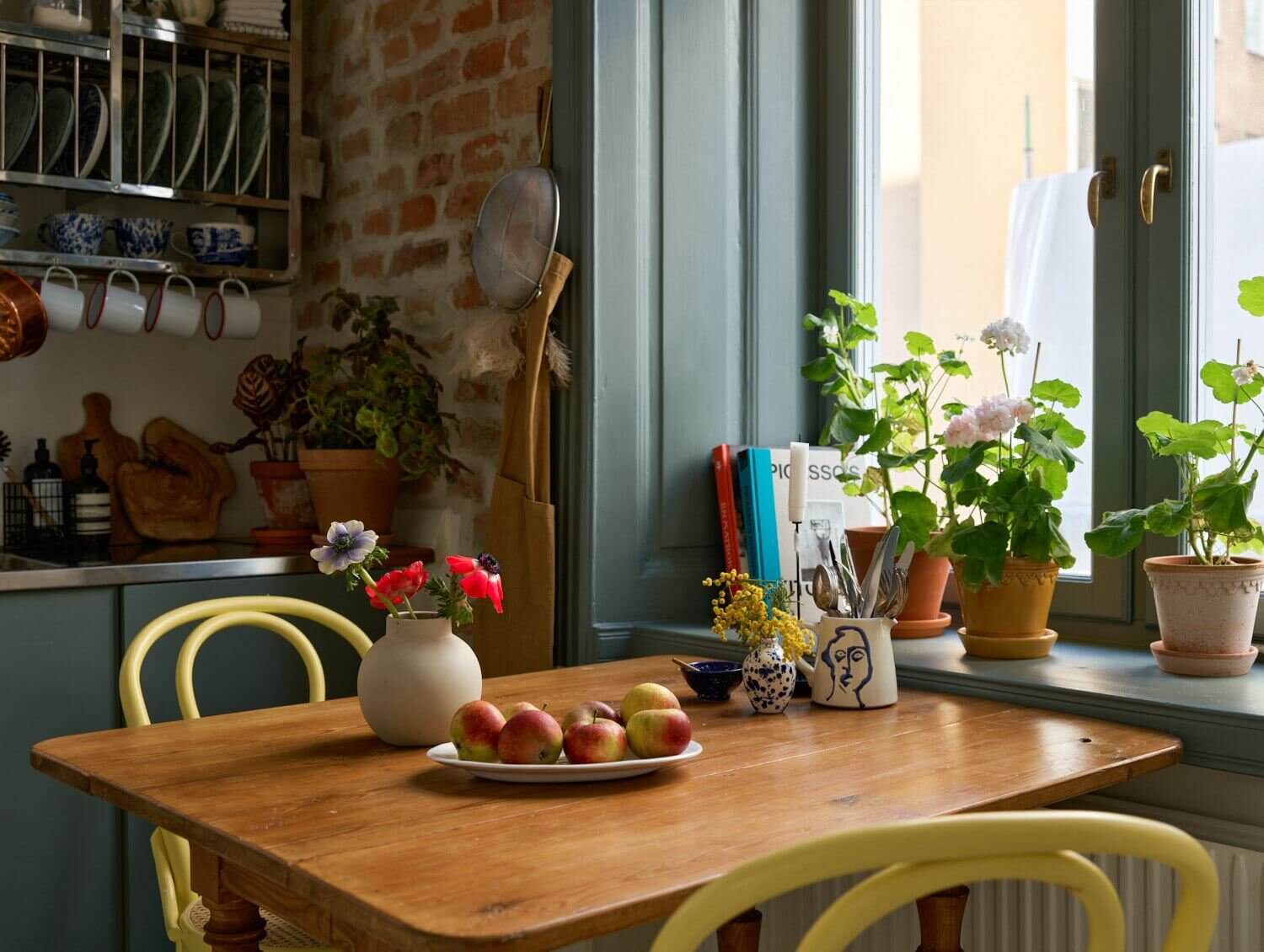 photography by Fredric Boukari