A Cool and Creative Art-Filled Apartment in Stockholm
Looking at the picturs of this art-filled apartment, I'm not surprised that's is located in Stockholm's hippest neighbourhood Södermalm. The apartment has been competely renovated in 2016 and is now the definition of a cool home.
The apartment has industrial elements like steel-framed windows and doors and a stainless steel kitchen. I love the combination of these raw industrial elements with the historical features that are still in this apartment that was built in a Art Nouveau style. There are 3 bedrooms, which all have industrial framed windows to make sure every room has natural light flowing in. And judging from the many art pieces on the walls and the little atelier in one of the bedrooms I would say an artist lives here. That creativity definitely shows in this apartment, lovely!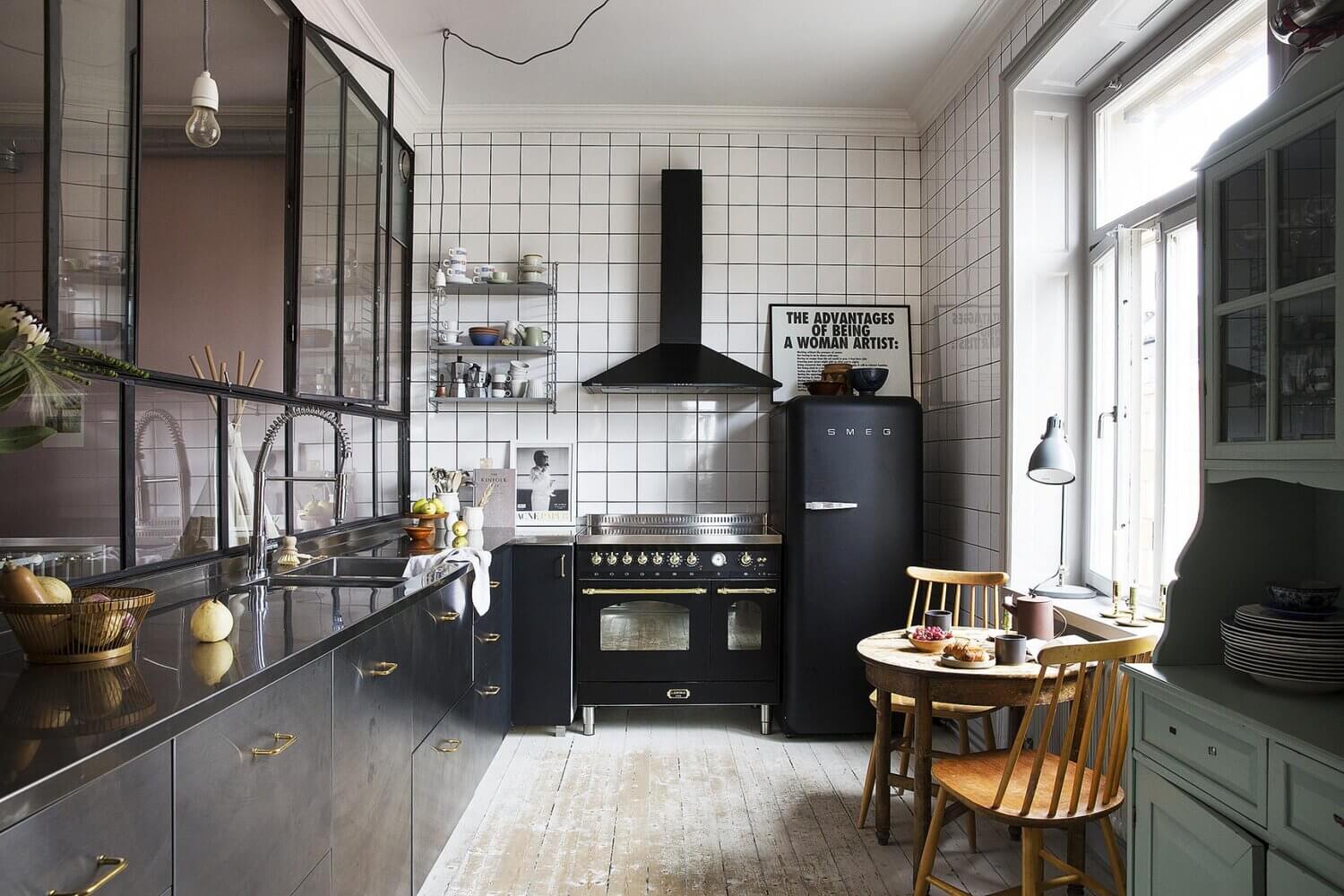 styling by Julia Losciale & photography by Ulrika Nihlén for Fantastic Frank