A Cozy Apartment With A Deep Blue Living Room
I love the shade of blue in the living room of this apartment. I have a similar color in my kitchen/dining area and it's such a cozy hue.
The open shelves, the gallery wall and the books bring even more cozyness to the space, I can truly imagine sitting here all evening reading.
From the cozy living room you see directly into the kitchen which again is a very beautiful room. The kitchen is painted in light tones which they combined with a stunning marble countertop and a rustic dining area, it's sleek design and country style combined.
I think I'm a bit in love with this space.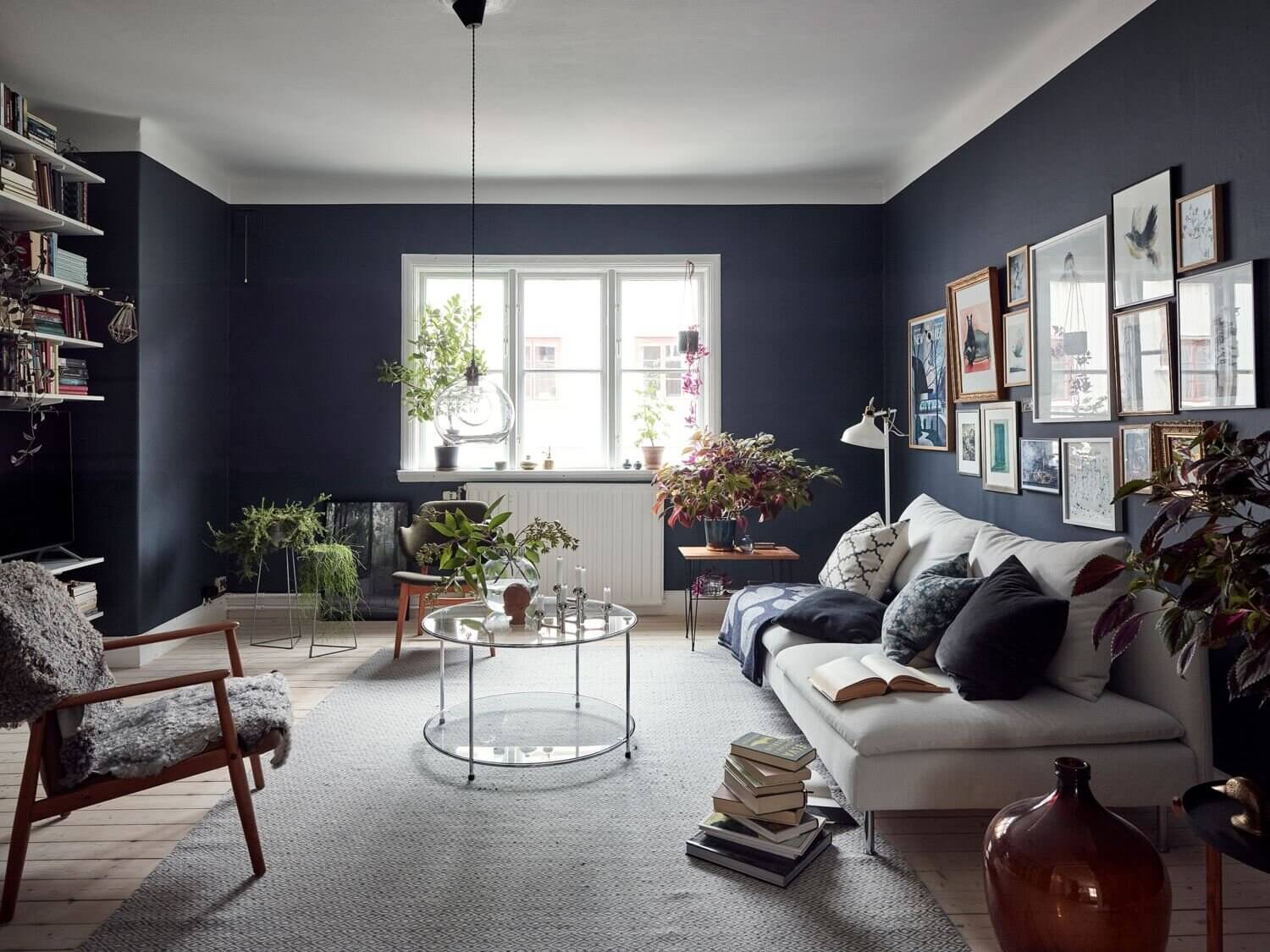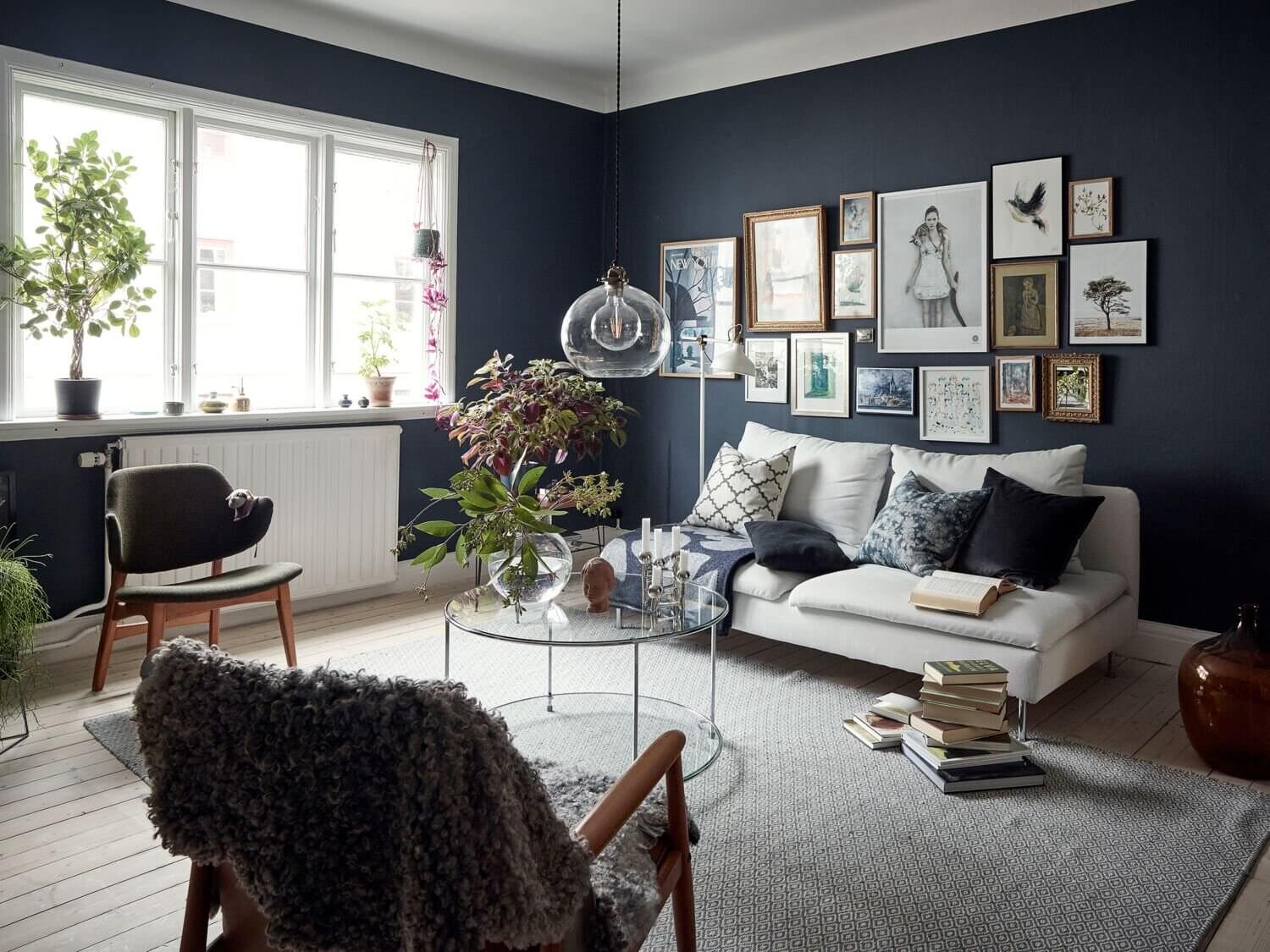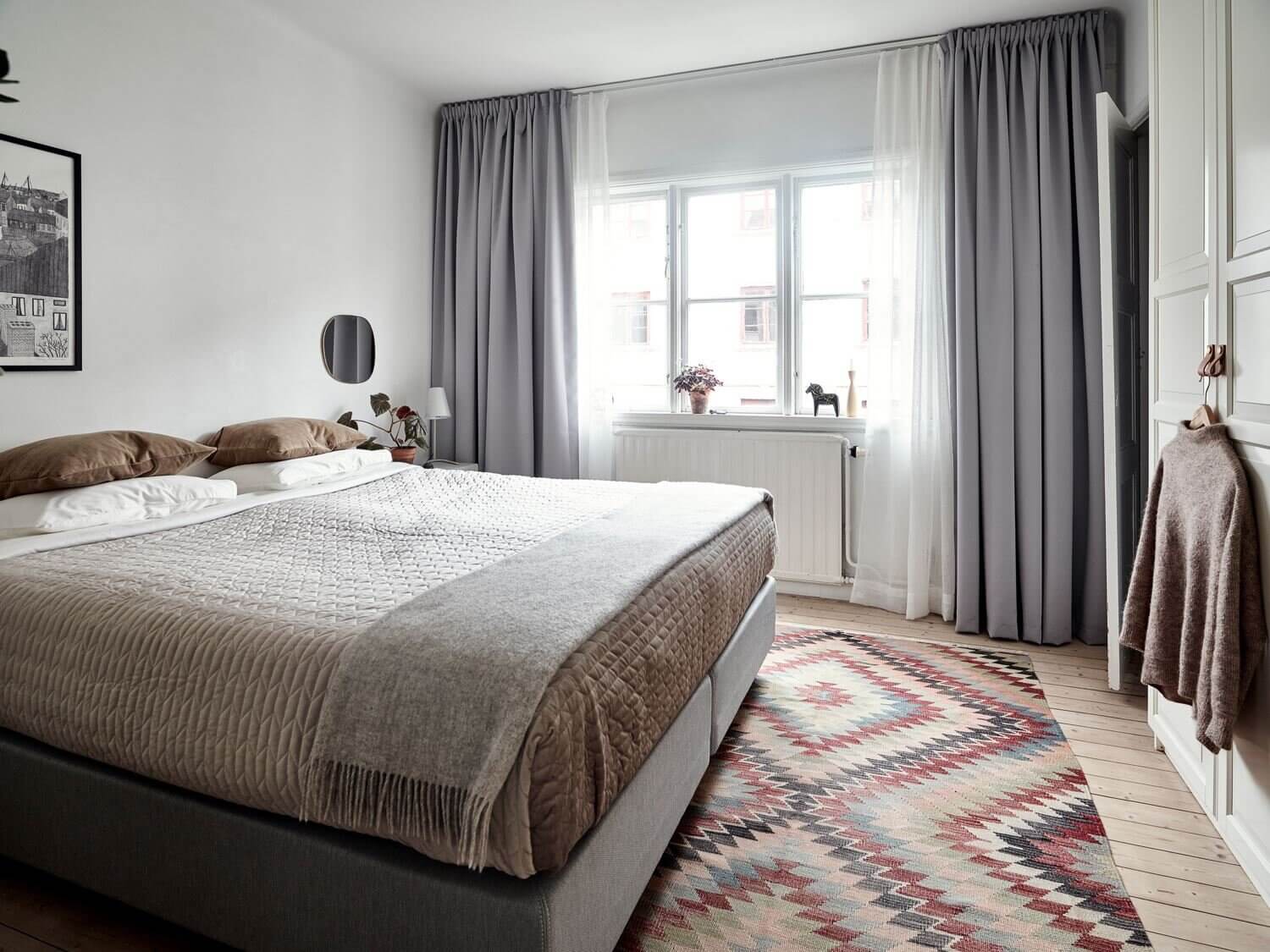 styling by Linnéa H. Manaberi & photography by Krister Engström for Kvarteret Mäkleri