A Cozy Christmas in a Small Scandinavian Loft
There is a warm Christmas vibe going on in this small loft that came on the market today. And if you ever think you can't have a big Christmas tree in a small home this loft proves otherwise.
The small home has a slight cabin feel with all the wood paneled walls, but you can also see raw concrete to give it some edge. This combiation of raw & wood gives the home a cool but warm atmosphere.
The loft is decorated in neutral tones but the earth colored accessories bring some color & warmth. I could spend my Christmas here, how about you?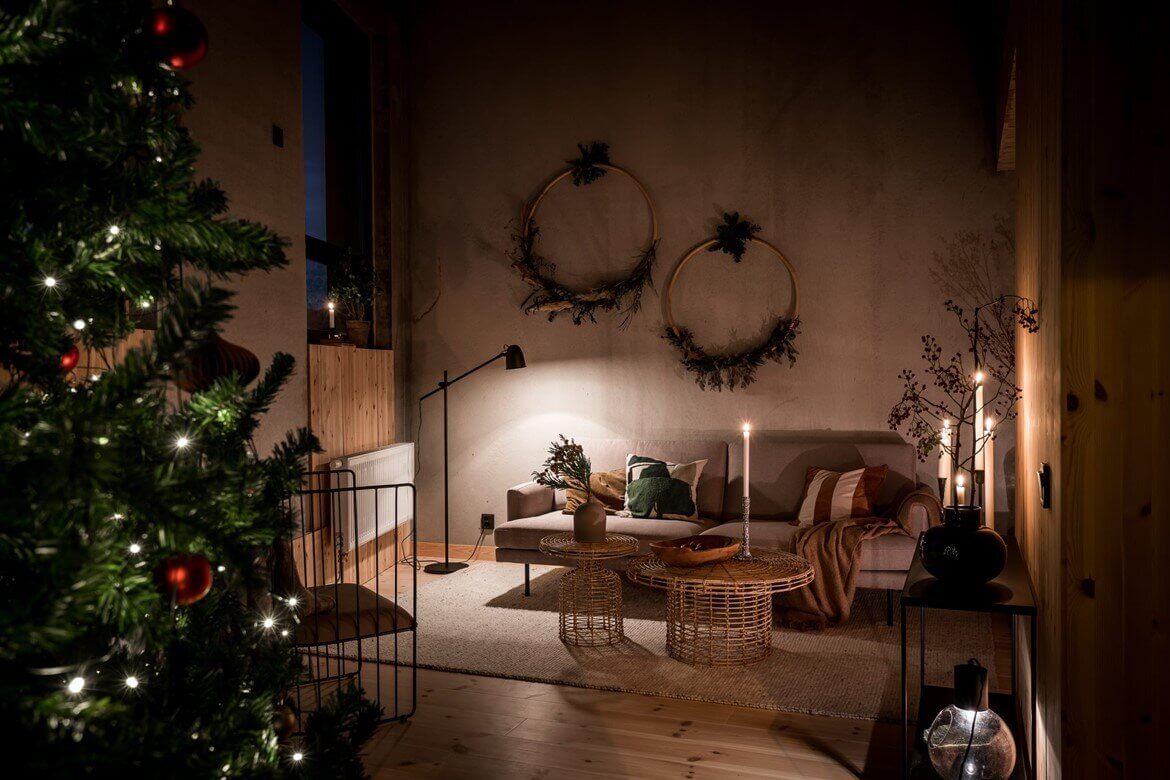 stying by INTRO & photography by Peter Pousard for Lundin