A Cozy Plant-Filled Attic Apartment in Strasbourg
Ah.. an attic apartment. Probably my favourite type of home. The slanted ceilings always give the space such a cozy atmosphere.
This beautiful plant-filled apartment is located in a historic home in Strasbourg. Despite that the apartment is located in the attic the skylights and high ceilings bring in plenty of natural light (so a good home if your a plant lover like these owners).
And that ceiling in the kitchen is realy on trend with Pantone's color of the year, isn't it? I absolutely love it!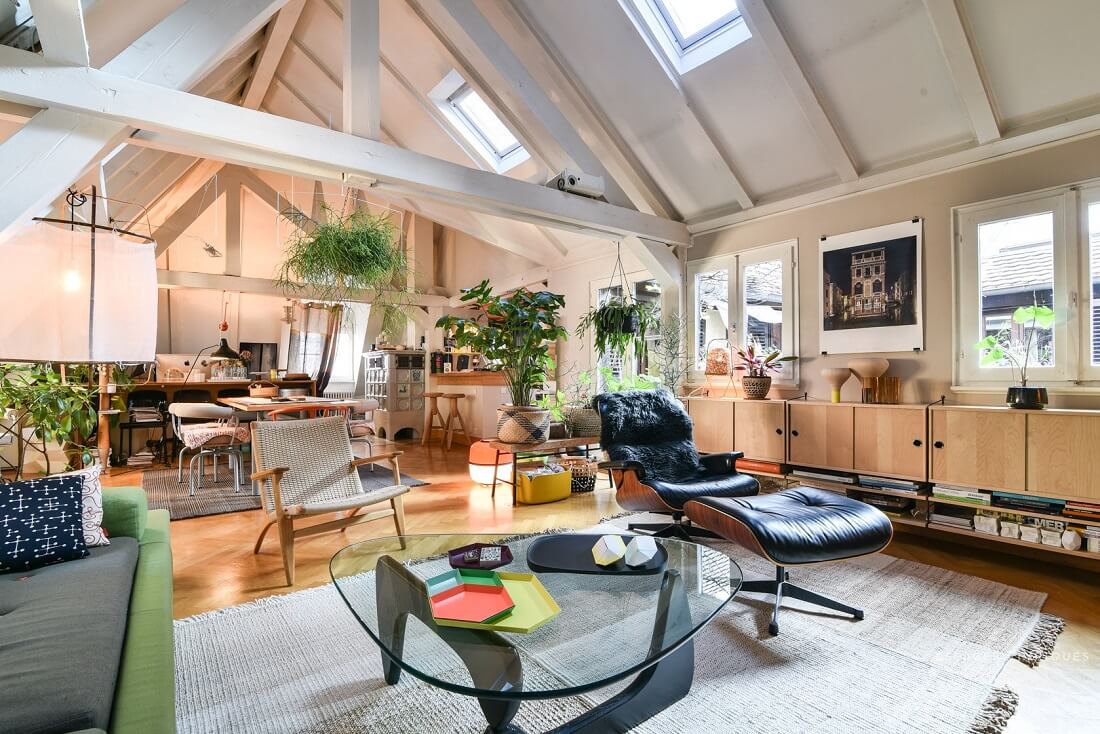 photos via Espaces Atypiques