A Grey Scandinavian Apartment with Art-Filled Living Room
While the last two blogpost were very colorful and eclectic this is completely the opposite. This apartment in the hip Södermalm district of Stockholm is completely painted in soft grey tones. The apartment certainly isn't boring though, the living room is filled with art on the walls and a long dining table overlooks the park opposite the apartment.
The shaker-style kitchen is painted in a grey/green hue and cleverly designed with built-in cabinets and a large round mirror to make it look larger. The apartment has two bedrooms, one is painted in a darker shade of grey with a built-in workspace between to wardrobes, a clever way to include a workspace to a small space (see more small workspace ideas). A balcony overlooks the greenery of the park beyond, it's lovely to be able to live in a city but still being surrounded by so much nature.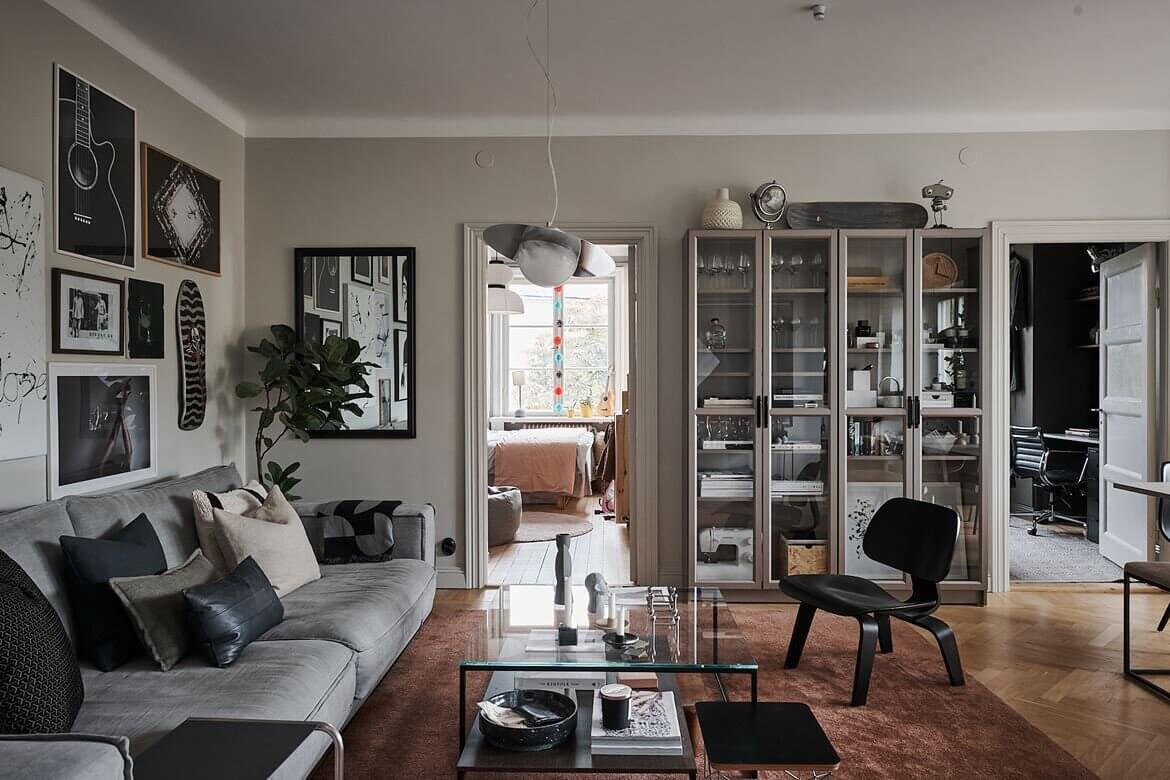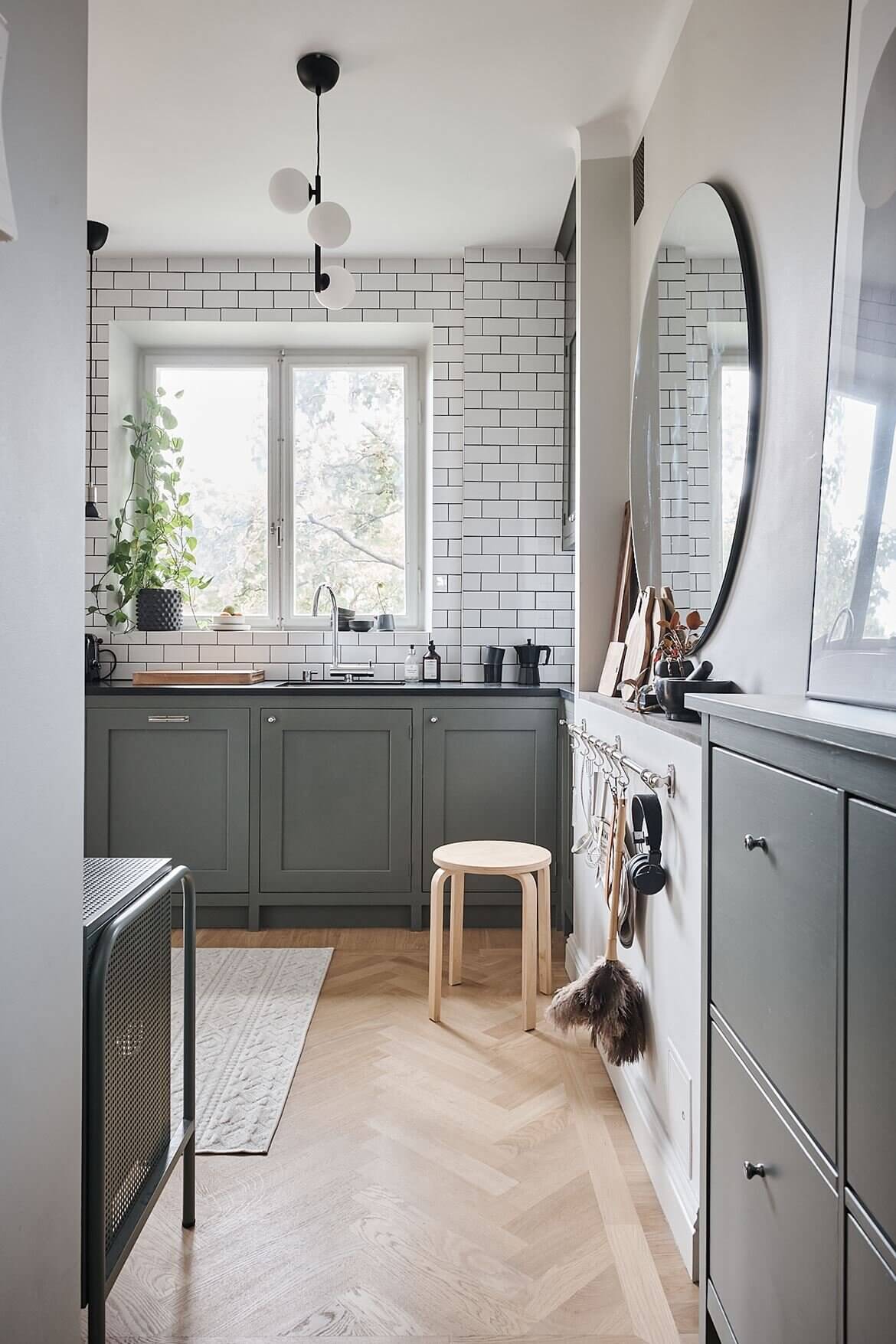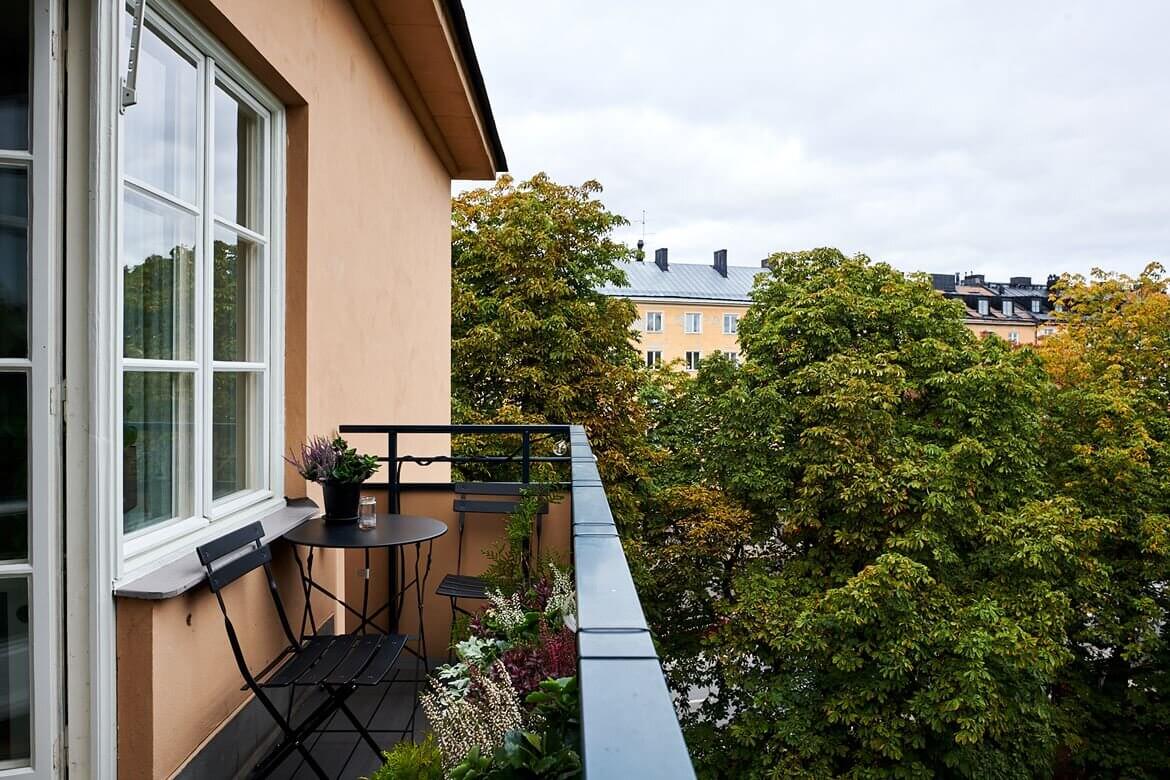 photography by Bjurfors Stockholm