A Handcrafted Cabin in the Woods of North Carolina
I've got a beautiful tiny house for you today. This cabin in the woods just outside Ashville, North Carolina is completely handcrafted by local makers. The cabin is a collection of stories. Stories of cultural and personal history, ecology, and craft.
The Nook (as the cabin is called) is a clever designed little space with a breakfast alcove, a tea loft, an entertainment loft, and a cozy sleeping area. The large windows give you a beautiful view of the surrounding woods. This cabin is perfect if you want to hide away and be completely surrounded by nature and beautiful craftsmanship. The Nook cabin is for rent on Airbnb.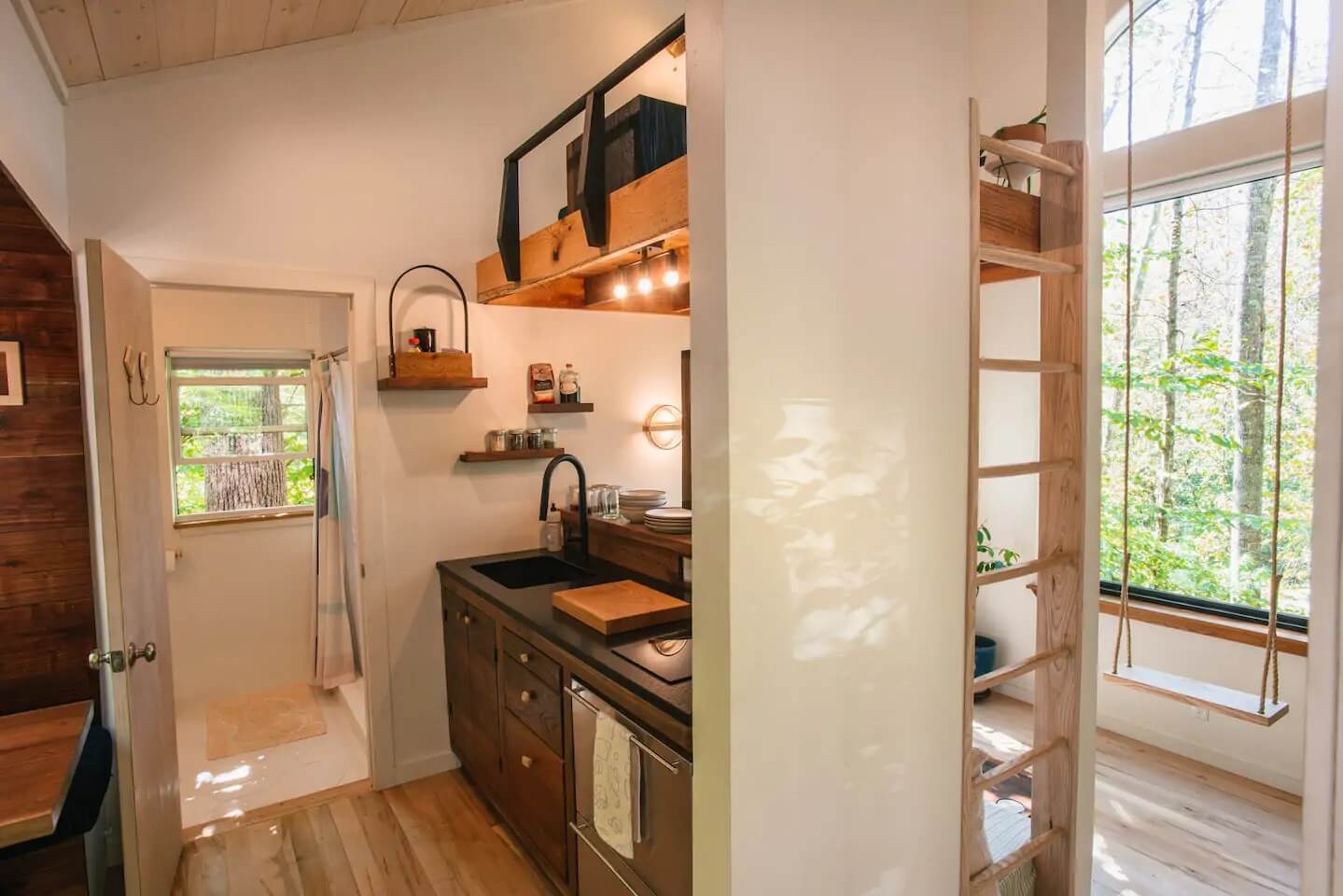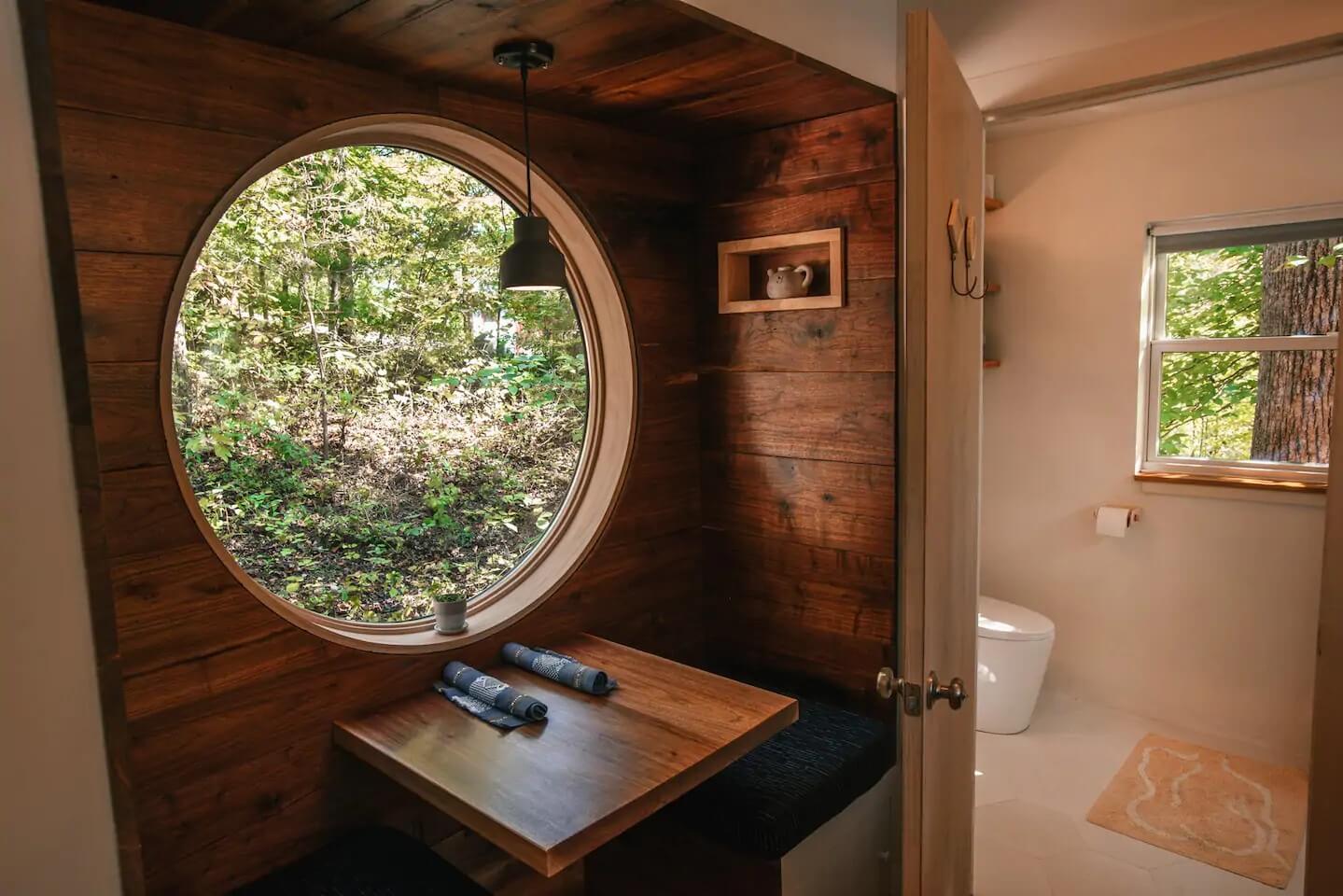 Black walnut breakfast nook with ash display boxes housing two teapots made by Seung Jun Seo.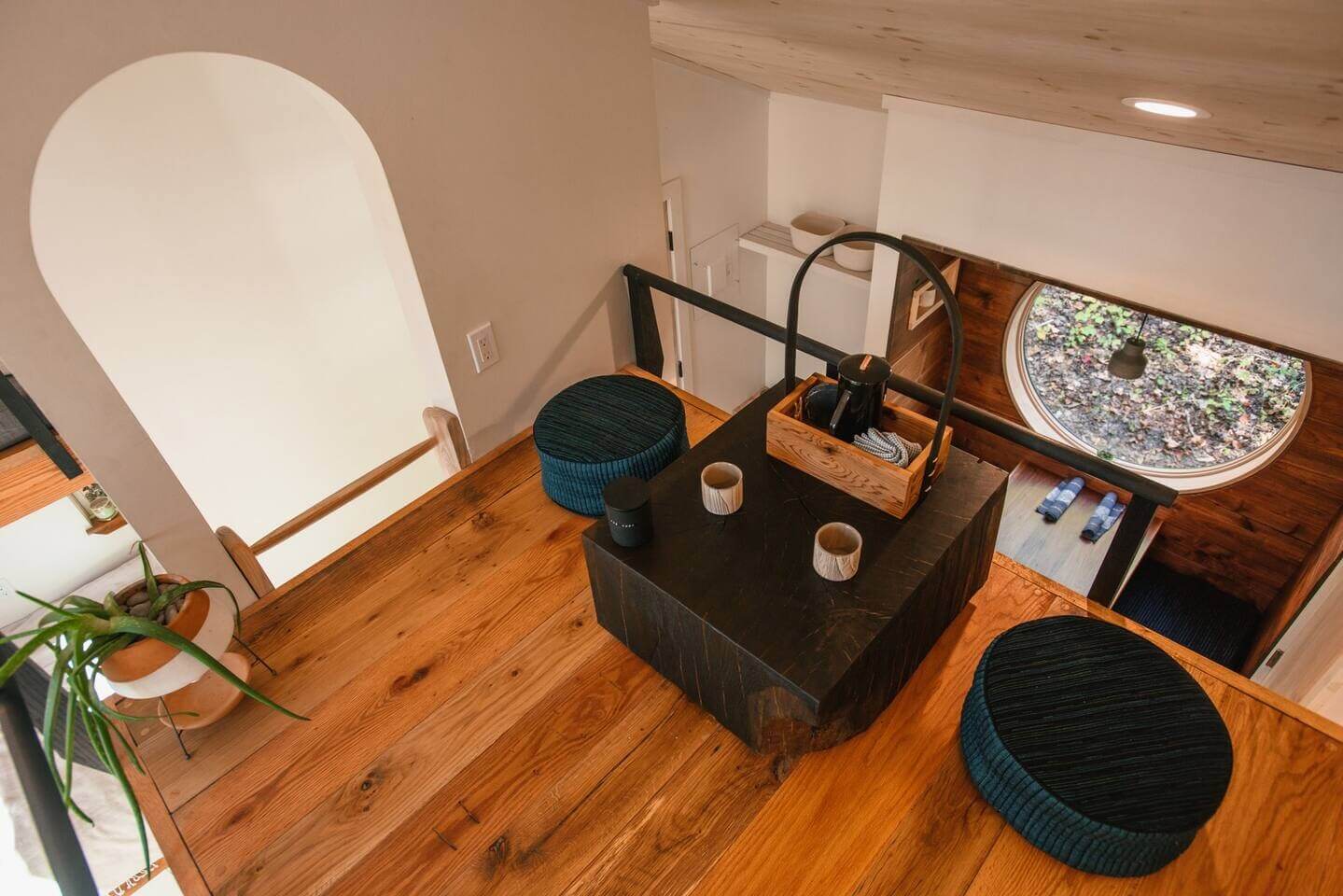 The tea loft with solid ebonized oak table, cushions by The Oriole Mill and Sew Co. and cups by local ceramicist Akira Satake.