A Historic Apartment with Rich & Vibrant Color Combinations
There has been a lot of colorful homes on the blog lately and today I am going to add another one. A couple of weeks ago I shared the colorful Victorian house of a Norwegian architect, this home was completely painted in colors by the Dutch paint brand Pure & Original.
And while I was researching I came across this apartment from a campaign they had in 2017. The Color Collection: Cosmopolitan Chique is filled with vibrant, full colors that compliment each other and create a warm look.
From intense purple to cool blue & green and warm yellow. This apartment has it all and you know what? It looks absolutly fantastic. Do not be afraid to combine colors, this apartment will show you why you can combine all the colors of the rainbow.
colour design by Dagny Thurmann-Moe of KOI Colour Studio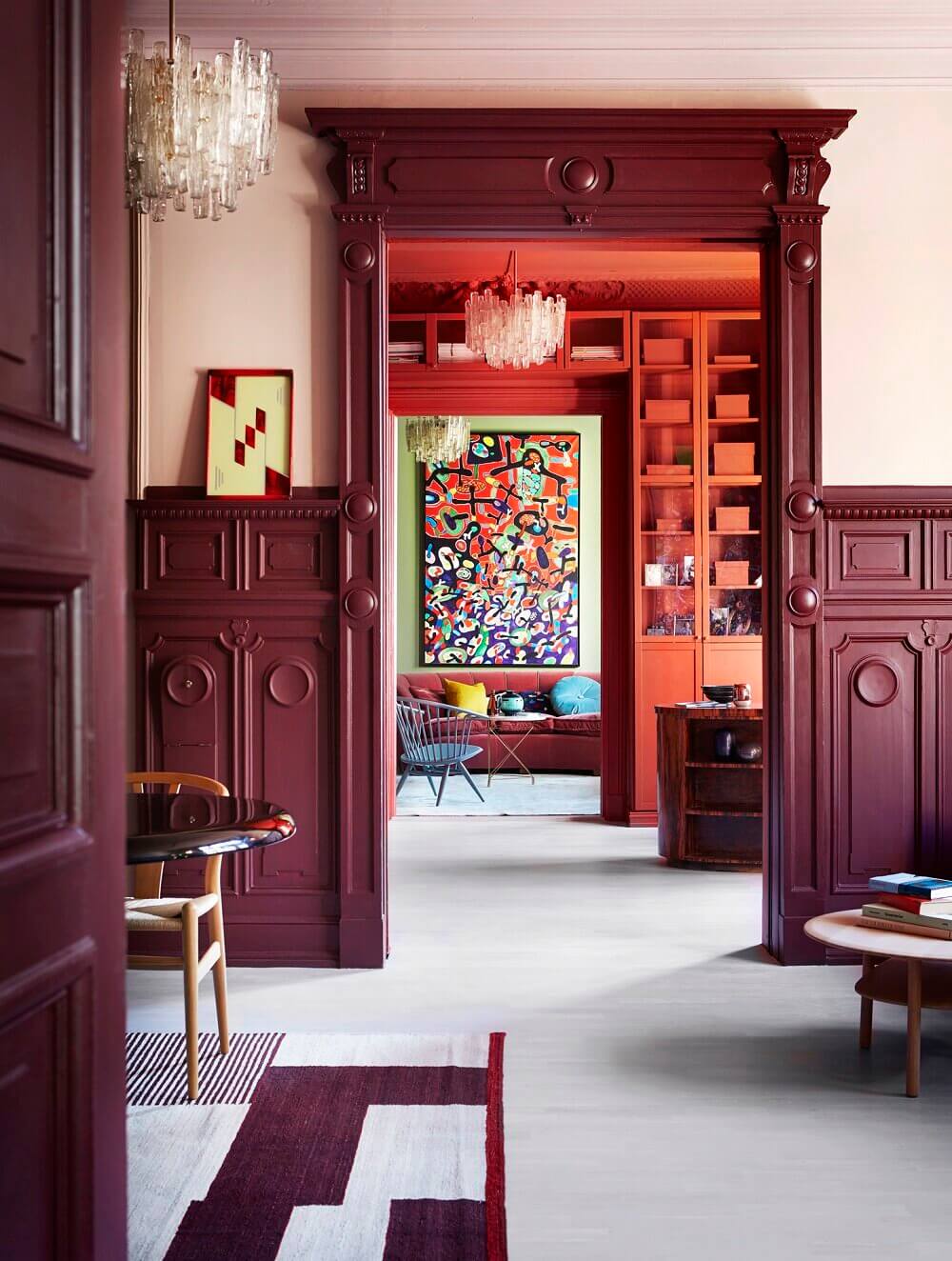 The family room is painted in green and blue shades. The ceiling is painted in Classico Steel Blue, the walls in Classico Landscape and the ceiling moldings in Classico Belgian Wilderness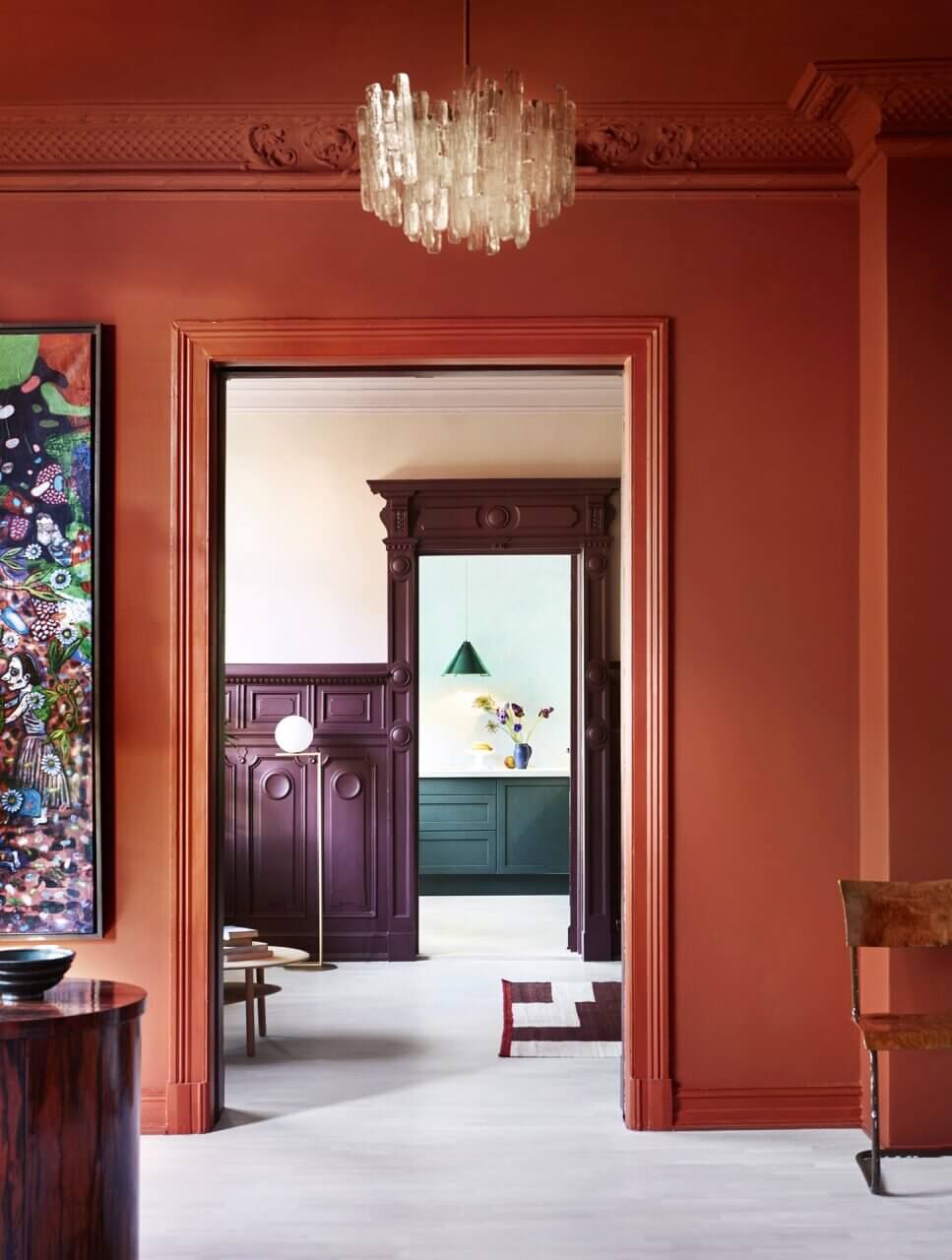 The office is painted in Classico Brown Red
Pure & Original is a Dutch paint brand with a wide range of paint types and colours made with respect for human and nature. All of Pure & Original's paints are colored with 100% natural pigments and they mainly try to use a mineral base.
The sitting room is painted in Classico Skin Powder with Old Rose trimmings and the wall moldings are painted in Licetto Old Wine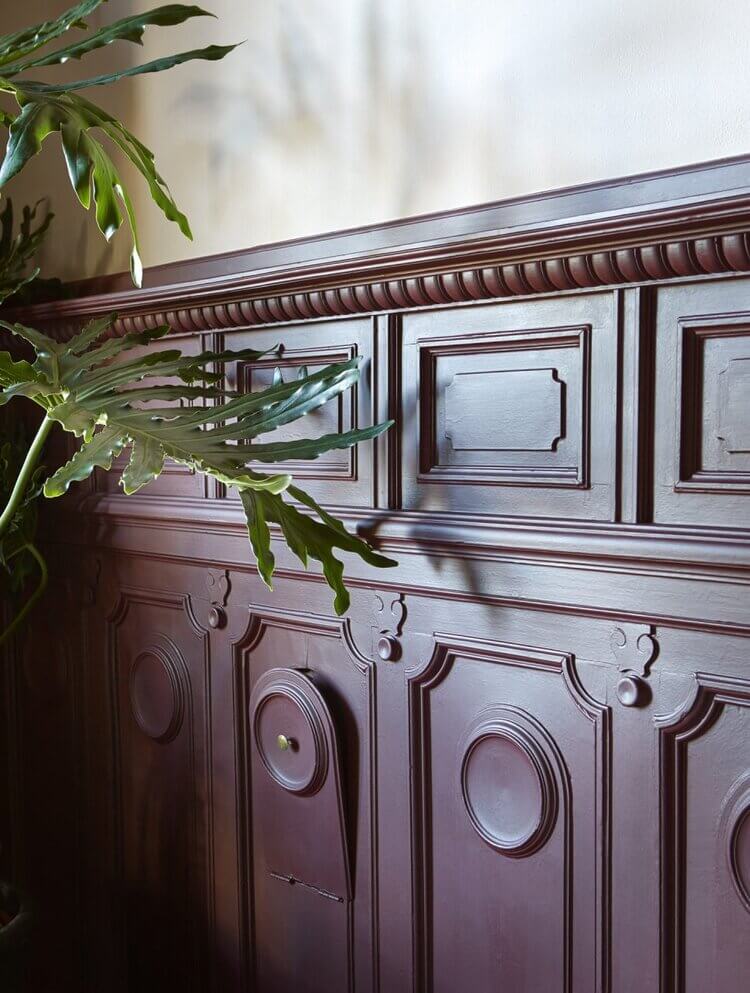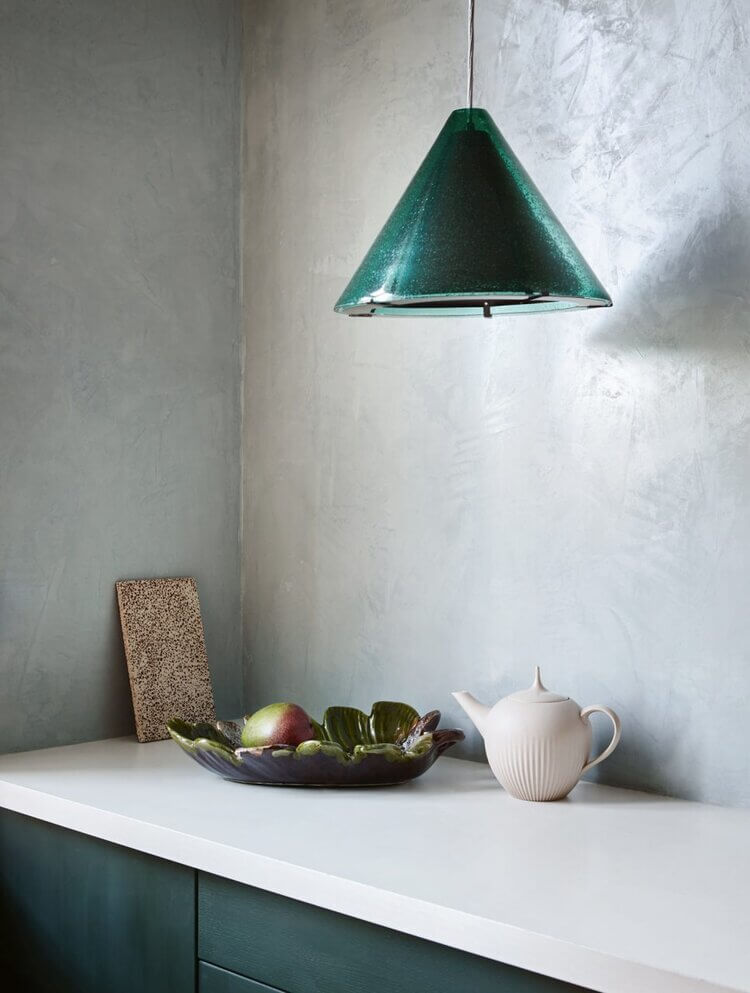 The kitchen is painted in Polar Blue with Black Hills cabinet doors
The yellow accent (Classico Ocre) makes this hallway ceiling appear even higher. The panels and doors are painted in Licetto Praline
colour design by Dagny Thurmann-Moe of KOI Colour Studio, styling by Kirsten Visdal & photography by Margaret de Lange