A Mid-Century Look for a London Maisonette
Located in the Stoke Newington area of London lies this lovely 2-bedroom maisonette. The maisonette is located over 2 floors in a townhouse built in the late 18th-century. The townhouse with London stock-brick façades and large sash windows, each crowned by contrasting and decorative red brick overlook the green field of Stoke Newington Common.
One flight up from the hallway lies the living spaces with a living room at the front of the house and a kitchen in the back. The living room has original floorboards and is decorated in a mid-century aesthetic. Bookshelves has been built in on one side of (what used to be) the fireplace with a green mid-century sofa next to it.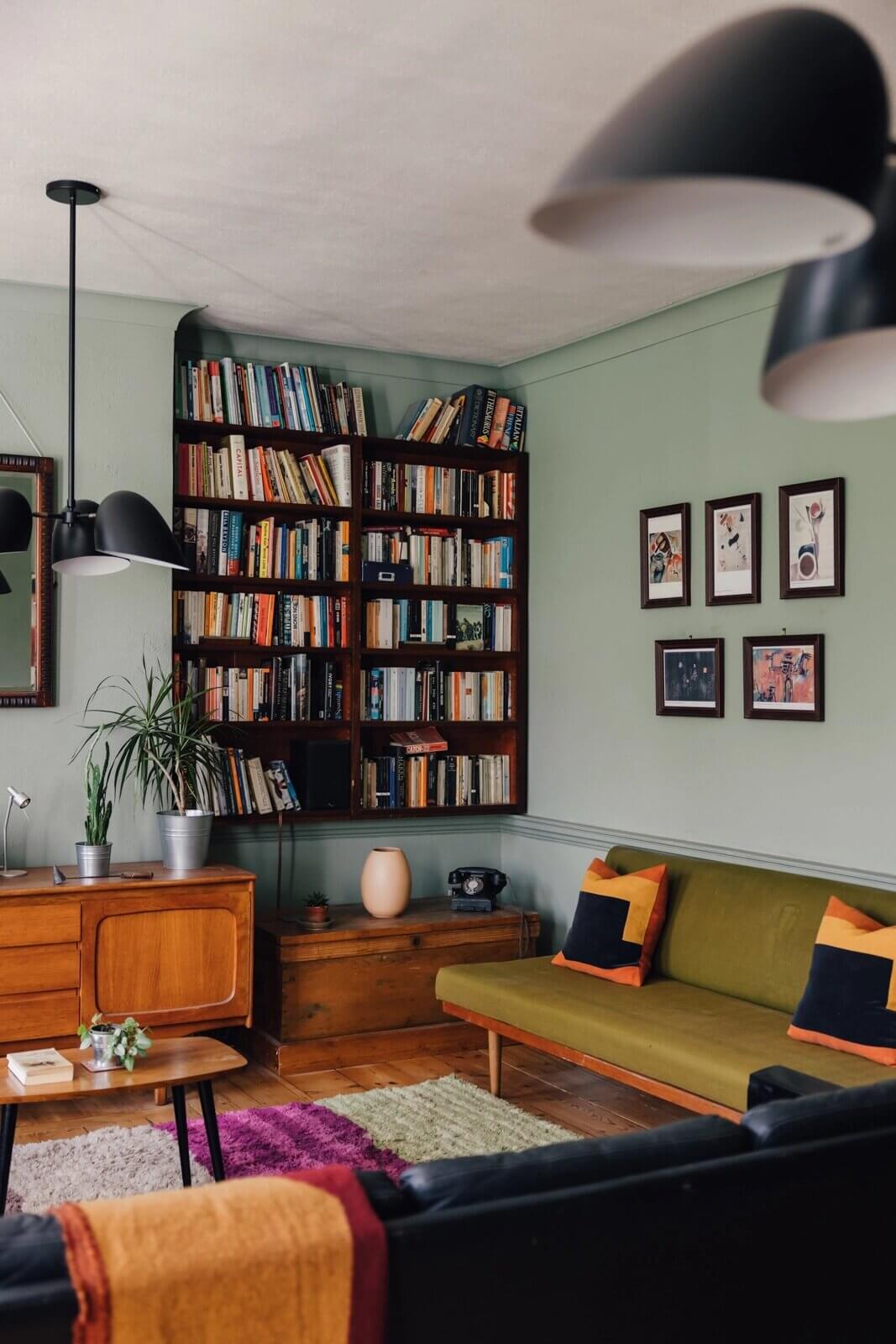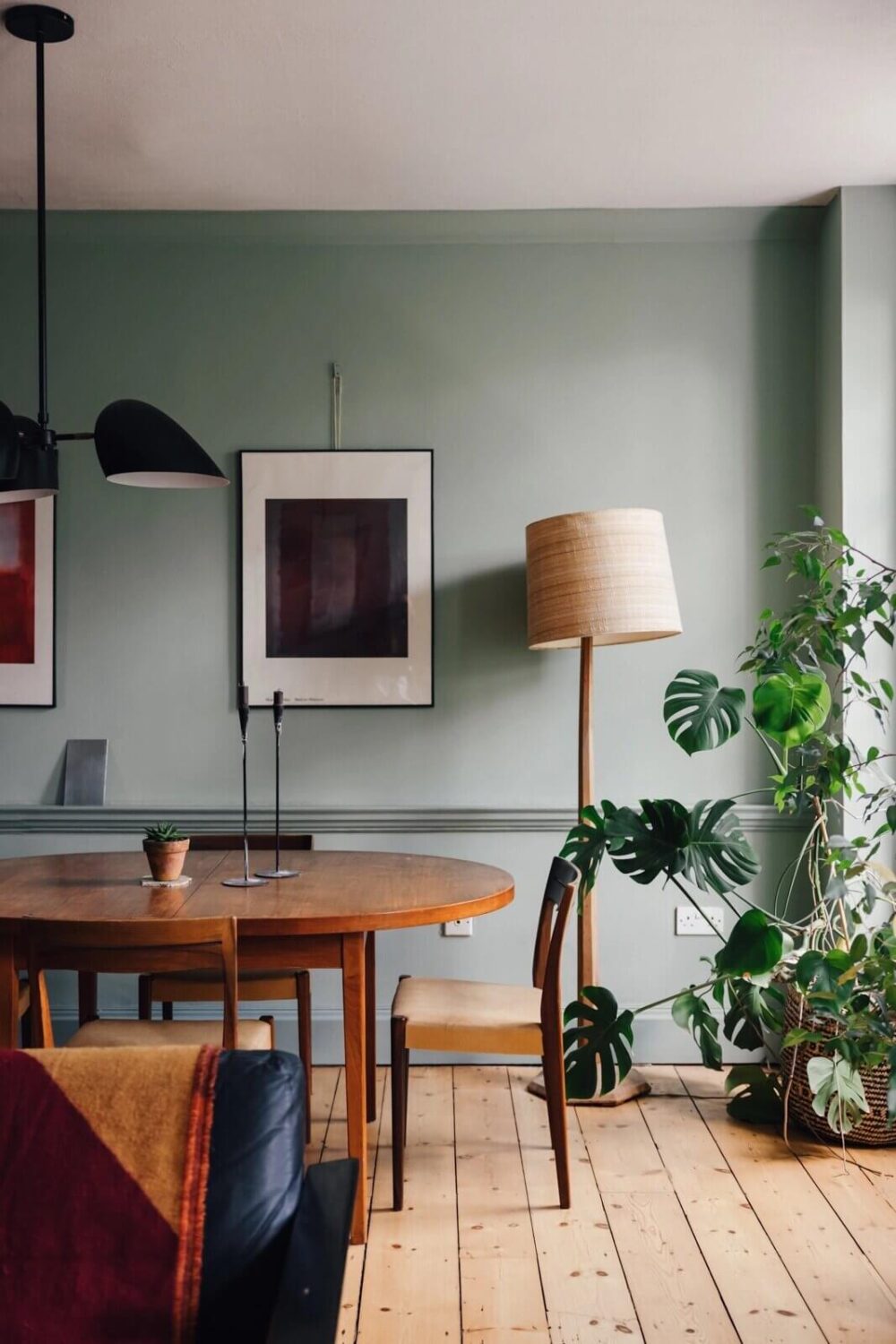 In the back of the house is the kitchen with cabinets painted in 'confetti' pink with leather handles and granite counter tops. 2 built-in cabinets stand on either side of the fireplace.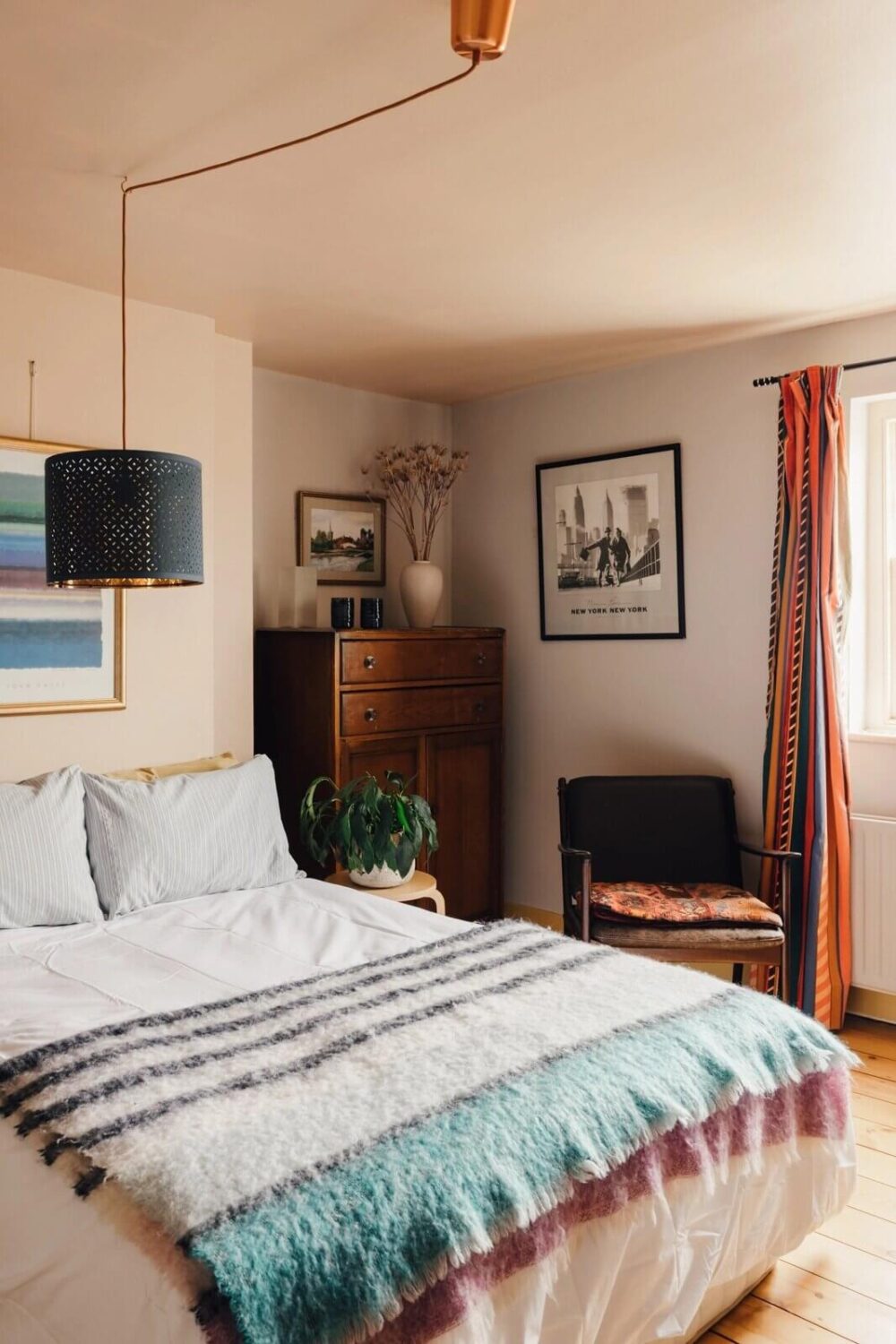 Upstairs are 2 bedrooms and a bathroom with freestanding bath and seperate shower. The bedroom floor has wooden floorboards that give the spaces warmth and character.
The bedroom below is painted in Farrow & Balls Setting Plaster & French Grey.
The master bedroom is painted in "Blue Vein" by Paint & Paper Library.
Outside the maisonette is a lovely garden with York stone path and plenty of flowers. A little green oasis in the city.