H&M Home For the Love of Art Collection
H&M Home has collaborated with three female artists to create a new art collection. For the Love of Art is a collection of unique and personal pieces that will shine in your home. Each female artist brings her own style and characteristics to this new H&M Home art collection.
Creative duo Sacrée Frangine create minimalistic illustrations in warm colors, straight from their Paris atelier. The art prints how the beauty of sisterhood, motherhood and womanhood.
"Our pieces in the collection are gentle reminders to take time. Take time to dream, to contemplate a beautiful landscape, to smile, to spend time with people you love or miss,"
From São Paolo in Brazil does Brunna Mancuso share her posters made with watercolor, gouache, and acrylics.
"We are so powerful and delicate at the same time. I like to explore that in my work through the expressive brush strokes, the textures, the shapes, and colours. I'd love it if every woman on the planet felt as confident as the women I paint,"
Italian-Nigerian Berlin-based artist Diana Ejaita's vibrant artwork tells us the story of lineage, culture, and nature.
"For this collection, I was thinking of people being in dialogue with the environment; messages that inspire us to make choices in respect of nature. I think these types of reflections are fundamental nowadays."
*this post contains affiliate links, for each purchase The Nordroom wil receive a small fee.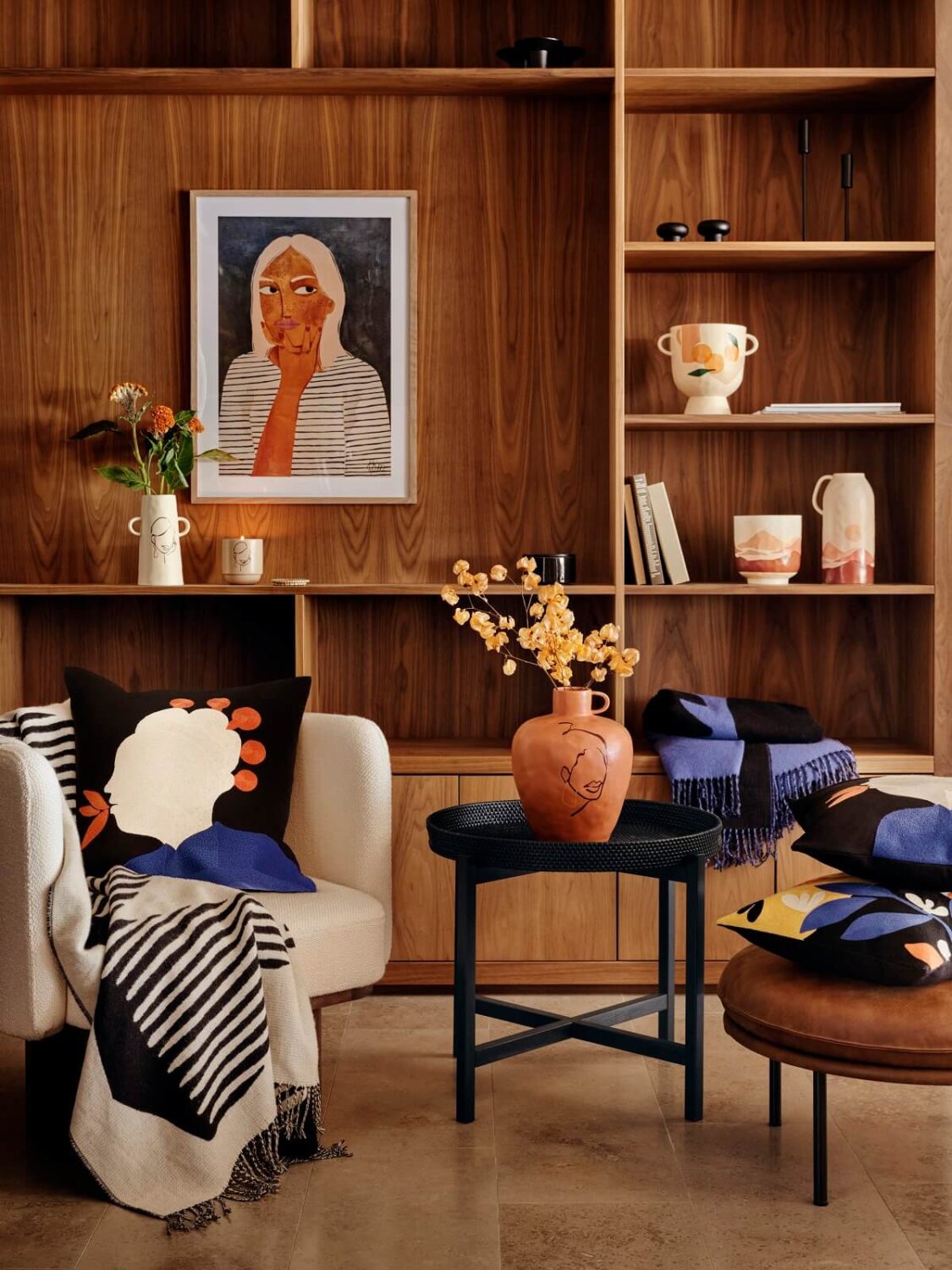 For the Love of Art collection includes art prints, graphic cushions, blankets and ceramics. And is out in selected stores and online.