A Warm Bohemian Home in Sweden
Thinking of Scandinavian homes you're probably thinking of light rooms with sleek modern furniture. Or the vintage Scandinavian style that you also see on The Nordroom every now and then.
But today we're going bohemian with this country house in Norsholm, Sweden. You might not believe it when you see this house, but it was acutally built in 2019. However in the way they decorated this new built it is packed with charm.
To create this warm bohemian look, the owners used many natural materials. Of course you see a lot of wood with exposed wooden beams, wooden ceilings and wooden furnishings. But also a limestone floor sourced from the Swedish island Gotland.
This bohemian house is like a warm blanket. And we definitely need that in the upcoming winter months. So charming!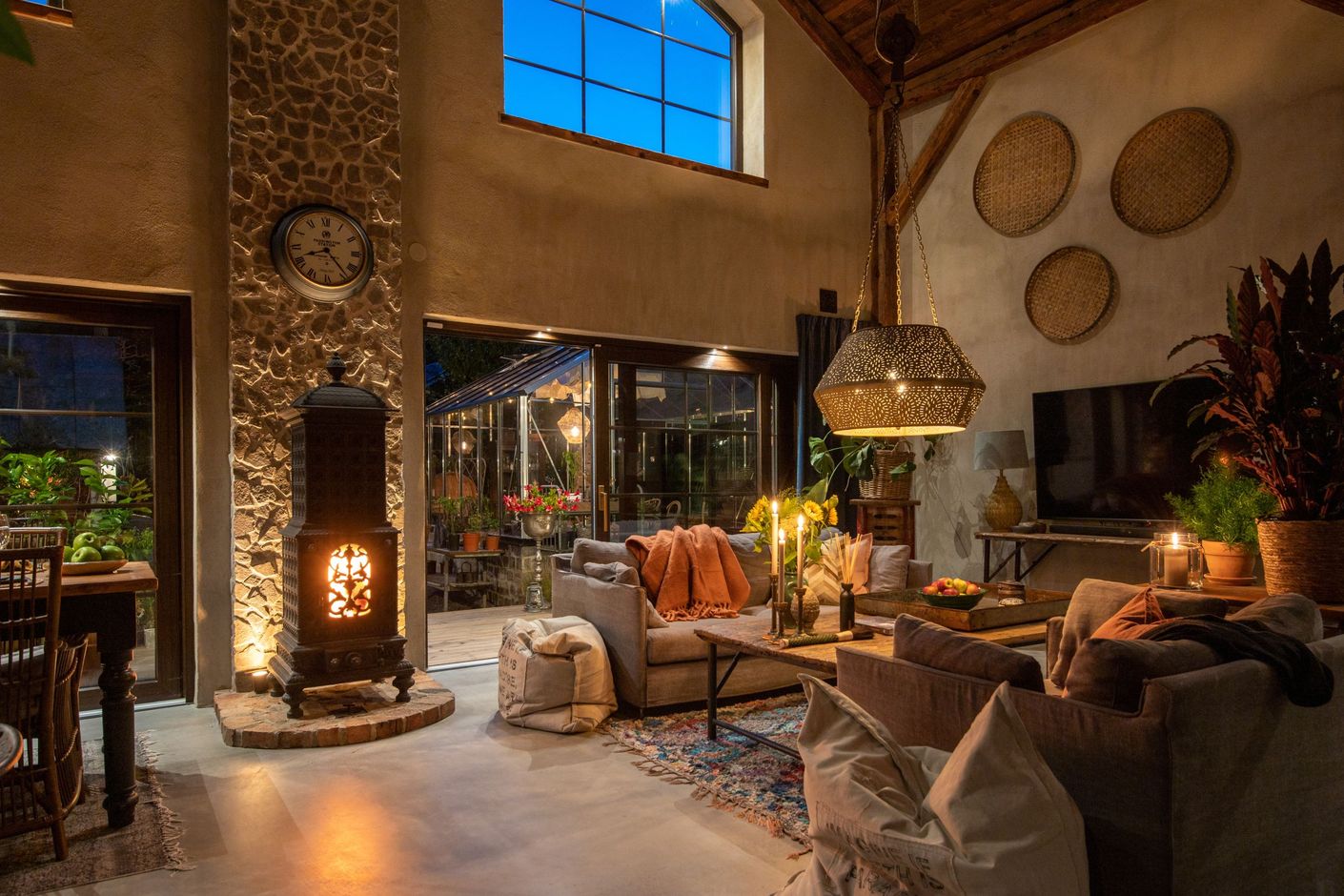 To create this warm atmosphere, the owners used recycled wood from an old barn. They also added features from the house which stood on this plot when they bought it. Not only does it result in a charming home, but its also sustainable!
The stunning cast iron windows are also salvaged from an older building.
I'm head over heels in love with his burgundy Italian Lofra stove.
The copper sink is made in Marrakech.
A classic touch to this bohemian home can be found in the bedroom. With a spectacular ceiling painting.
On the top floor you'll find the master bedroom with en-suite bathroom and walk in closet.
Take a look at these bohemian houses
This home is a gorgeous blend of new and old. By using old salvaged materials and warm colors they have created a charming house.
This bohemian home in Sweden is now for sale at HusmanHagberg