A Cozy Black and White Home in Sweden
A black and white interior might not be the first thing on your mind when you think of a cozy home. But this home in Mariefred will change your mind about that.
Interior designer Marianne Wikner (co-founder of Studio Fabrikören) and her husband bought this home twenty years ago as a family home them and their two sons. The children have now grown up and left the nest, so the home has become too big for only two people.
The black and white color scheme of the home has been combined with vintage furniture, art and cozy textiles. Let's take a look a see how black and white can be cozy.
The dining area has a black-painted wood paneled wall with on top loads of vintage art. The wooden dining table is surrounded by vintage chairs. The wood paneled wall is also the back of the bench that has been covered with pillows and cozy seating.
A neutral color scheme in the living room with a leather chesterfield sofa. On one wall they placed a picture ledge which makes it easy to decorate with art (and easily mix things up again).
I also love that the bookcases have been placed under the window.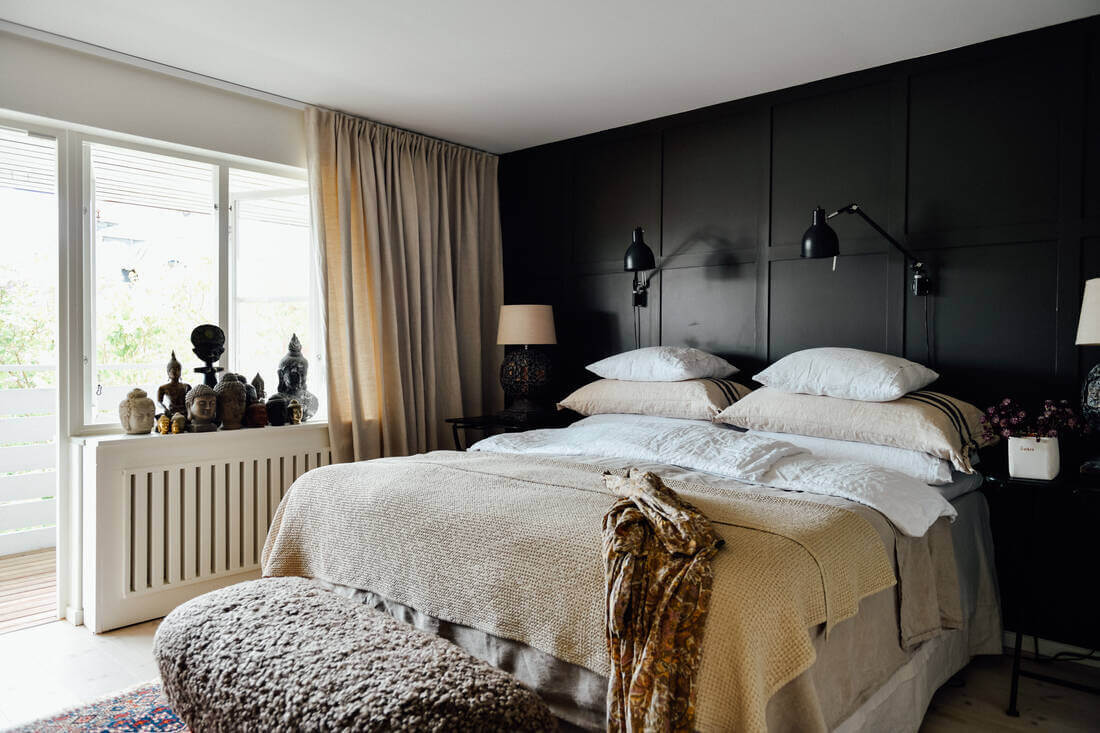 The black wood paneling from the dining room returns in the bedroom. It gives the room a dramatic detail and serves as a headboard. The rug adds a nice color touch to the otherwise neutral colored room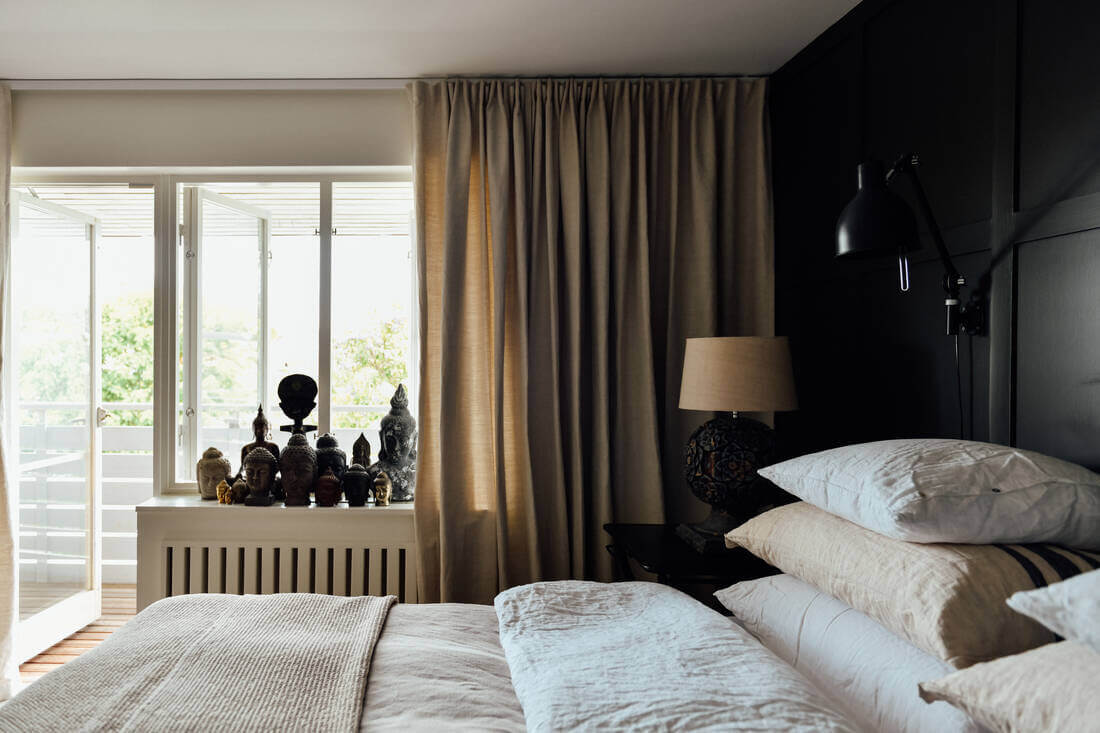 The house now has 4 bedrooms and a large office space. But this can easily been turned into a 6-bedroom house.
On the top floor, under the slanted ceiling you'll find a spacious home office/bedroom. The black and white look continues in this room combined with vintage decor and a cozy reading nook.
In one corner of the large attic space a bedroom has been created. Again with a black wall but with a colorful rug to add warmth.
The wooden outdoor terrace has several cozy seating spots and lots of greenery to enjoy the outdoors.
Because the house has become too big for the two of them they have put it up for sale at BoSTHLM.
interior design by Marianne Wikner & photography by Malin Poppy Darcy Mörner