A Rustic Scandinavian Modern Home in Utah
The Devine family have three countries at its core: Norway, England and Chile. When they built themselves a new house in South Jordan, Utah they wanted these countries reflected in their home.
To help achieve that they asked Kirsten Krason and Erin Morgan of House of Jade Interiors to help them with the interior design. The house was a "semi-custom" home which means they could change some things but not that much.
The motto for this family home was "a simple life at home". Kirsten and Erin used loads of white and concrete. The high ceilings made it hard to make this home feel cozy. But to add that Scandinavian hygge feel they added loads of cozy rugs, pillows and other textures.
Let's take a look at this Scandinavian inspired home in America.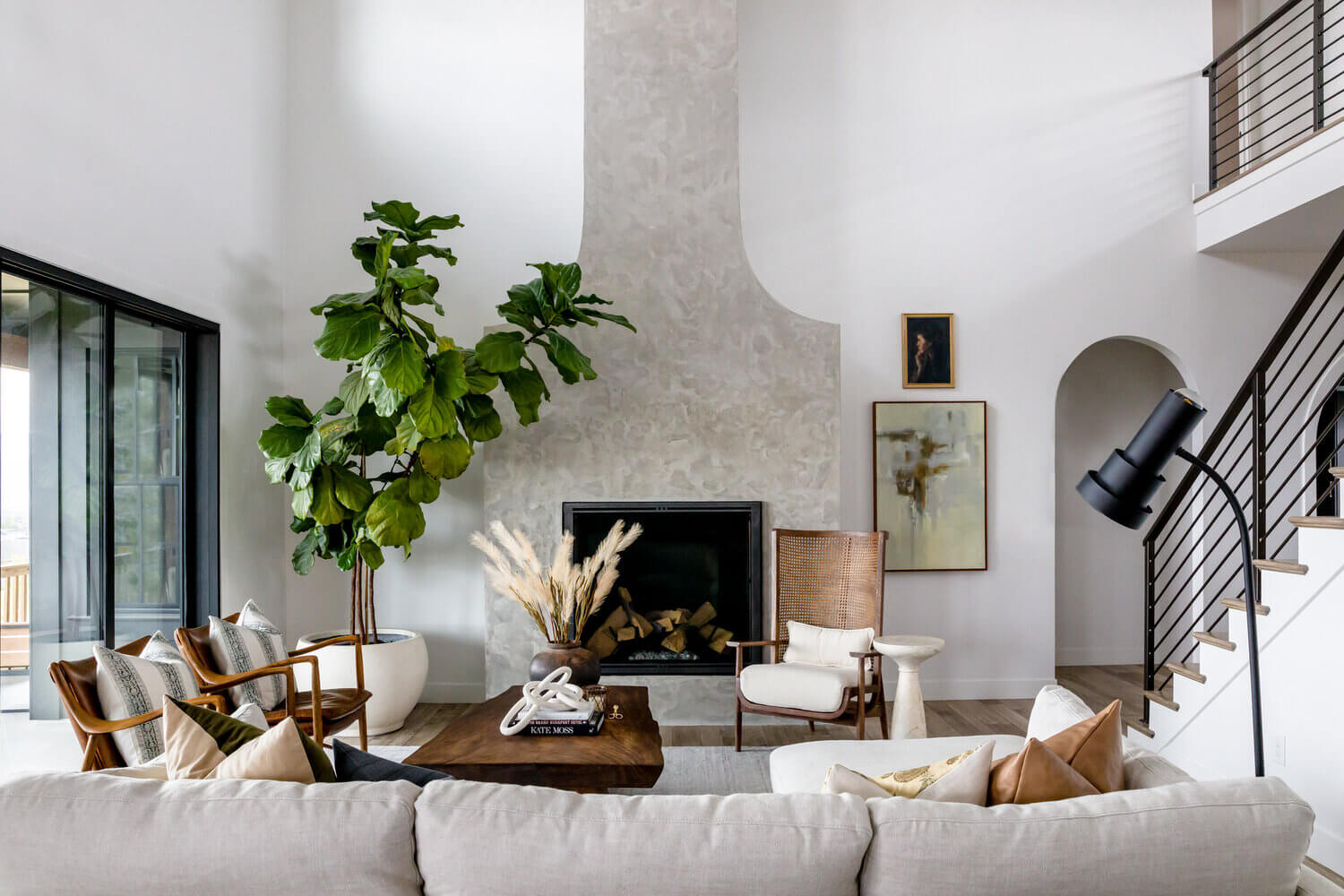 The living room is impressive with double heigh ceilings. The fireplace has concrete painted plaster. To add more warmth to the room they added leather armchairs, plants and pillows.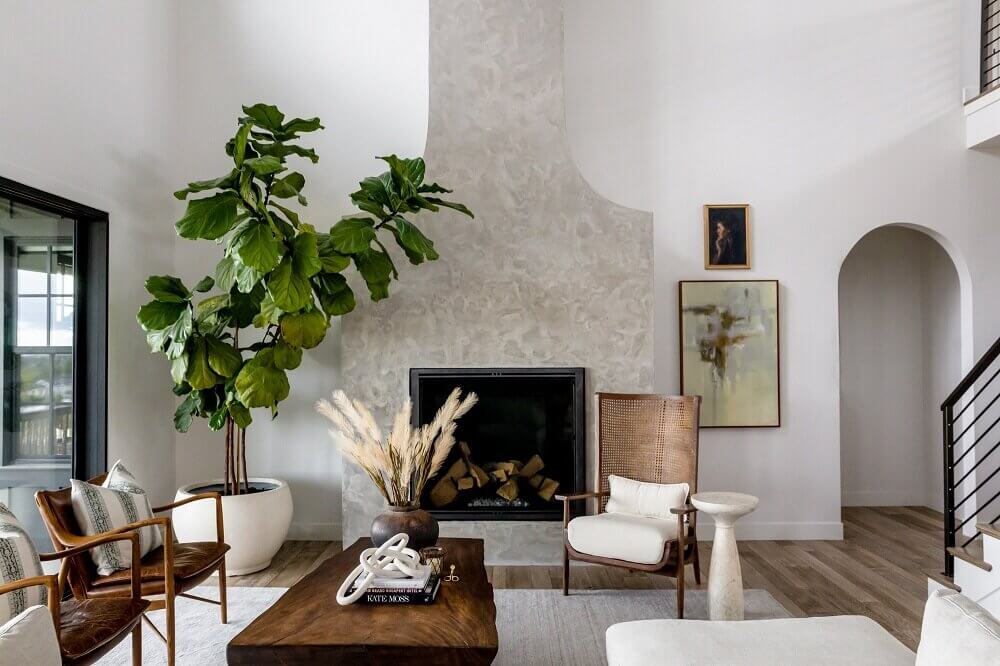 The owner was pretty clear about what she wanted in the kitchen. Dark pendants, a cement backsplash and white cabinets. The wooden elements in the beams and shelves add warmth to this white and grey room.
The arched doors lead to the home office. Contrary to the rest of the home, this room is painted in a moody color tone.
The master suite is a neutral haven with loads of white tones. But despite what you might think if white is the main color it doesn't feel cold at all. That is all thanks to they layered textures and the interesting ribbed wall feature.
The sand colored headboard is combined with white linen bedding, a jute rug and wooden side table. A hygge big knit throw lies on the bed for extra coziness.
Double arched doors lead to the en-suite bathroom.
A freestanding bath sits under the windows. The tiled wall create a nice texture to the room. And even though the bedroom and bathroom are decorated very neutral. The bathroom has little color touch with the beautiful runner.
The basement is one large relaxing area. A little more color in this room with a blue sofa and blue & white rug. A play area for children sits in the corner. On the other side of the basement stands a ping-pong table and a kitchen.
photography by Lindsay Salazar