Gray and Earth Tones in a Restored Weavers House in The Netherlands
In The Netherlands, an interior designer and a restauration carpenter have transformed a run down townshouse into a stunning home using gray shades and earthy color accents.
The house dates back to the 17th century and it used to be a weavers house. During the renovated, the owners removed later additions and discovered the beautiful original ceiling beams that are now on full display.
The entire home is decorated in a color scheme of gray tones with some earthy color accents. In the living room you'll find ochre yellow pillows and throws, but in the bedroom they went a step further. In this room, they painted the wooden ceiling in a warm yellow shade. The owners renovated this home to perfection creating a home where old and modern design go hand in hand.
In the open plan living room and kitchen the owners combined three shades of gray-black. As gray can be cold, they combined this with a warm oak herringbone floor and ochre yellow color accents in the dining chairs and decor.
The original ceiling beams are painted in the same shade as the doors and staircase. A lighter color on the ceiling creates a feeling of a higher room. They decorated the living room in a lovely blend of round and square shapes for a dynamic look.
A beautiful built in bookcase separates the living room from the kitchen.
The owners added a modern kitchen with white cabinets and a composite worktop. I adore the colorful stained glass window in this room.
The first floor is decorated as a large master ensuite with a bedroom, a walk in closet, and a bathroom. As in the rest of the house, the bedroom is painted in a dark gray shade. However, they added a great color accent with the ochre yellow ceiling and dusty pink curtains.
On the flor in the bedroom lies a beautiful wooden floor with wide floor planks.
Through the double doors you enter the large walk in closet.
The walk in closet is decorated in pink and gray shades with a pink wallpaper and custom made gray furniture.
The entire length of the room is used for a custom-made dresser and vanity table. Just as in the bedroom, this room also has beautiful wide wooden floor planks.
From the walk in closet you enter the bathroom with a double shower, freestanding bath, and custom made bathroom vanity.
There are two more rooms on the second floor. Both rooms have slanted ceilings and are decorated in a gray and pink color scheme.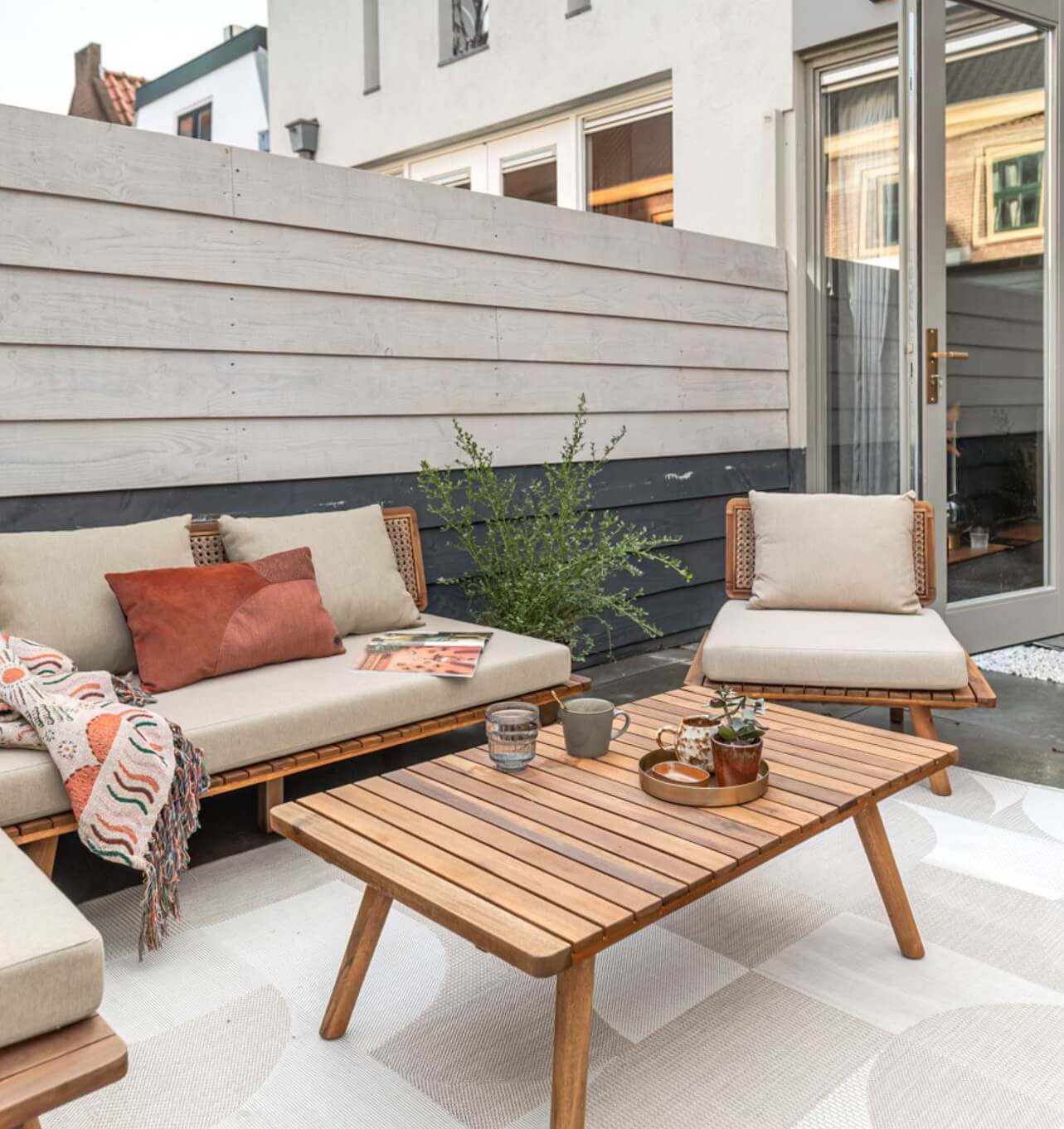 The outside is also renovated by the current owners. Everything is now painted in a classic color scheme that fits with such a historic home and the original molding has been restored.
This home is currently for sale through Funda