A Modern Rustic Log House in Sweden
This beautiful modern rustic log house stands in a popular alpine and cross-country ski area in Sweden. The 172-square-meter house boasts beautiful views of the surrounding mountains, thanks to its floor-to-ceiling windows.
The interiors are warm, rustic, and also modern. The open-plan spaces feature dark wooden walls and wooden floors. But thanks to the large windows, the home isn't too dark.
The house is built by Residens Bygg and exudes exclusivity and finesse down to the smallest detail. The site-built furniture and beds are stained in the same tone as the walls, which creates a cohesive look.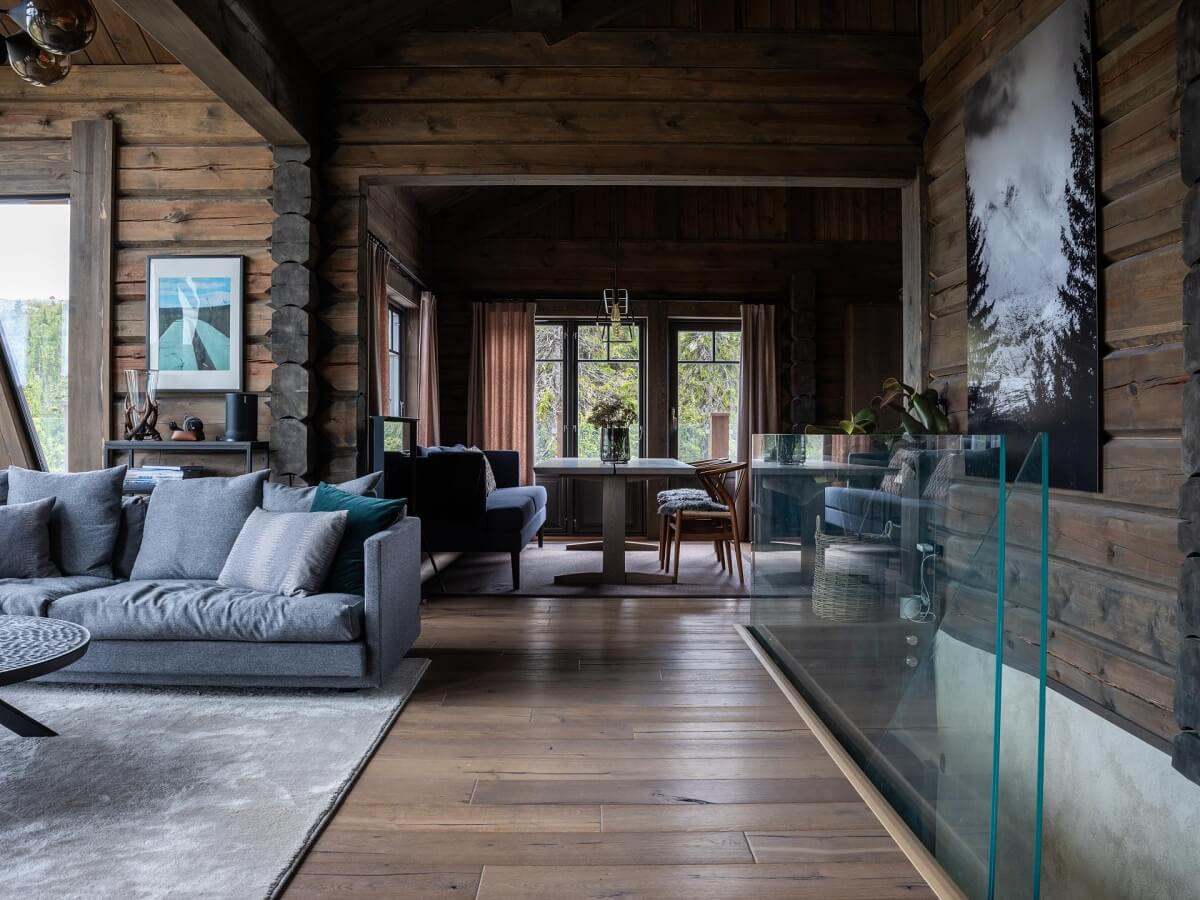 The main living space and master bedroom are located on the top floor of the house to maximize the views of the surrounding winter landscape.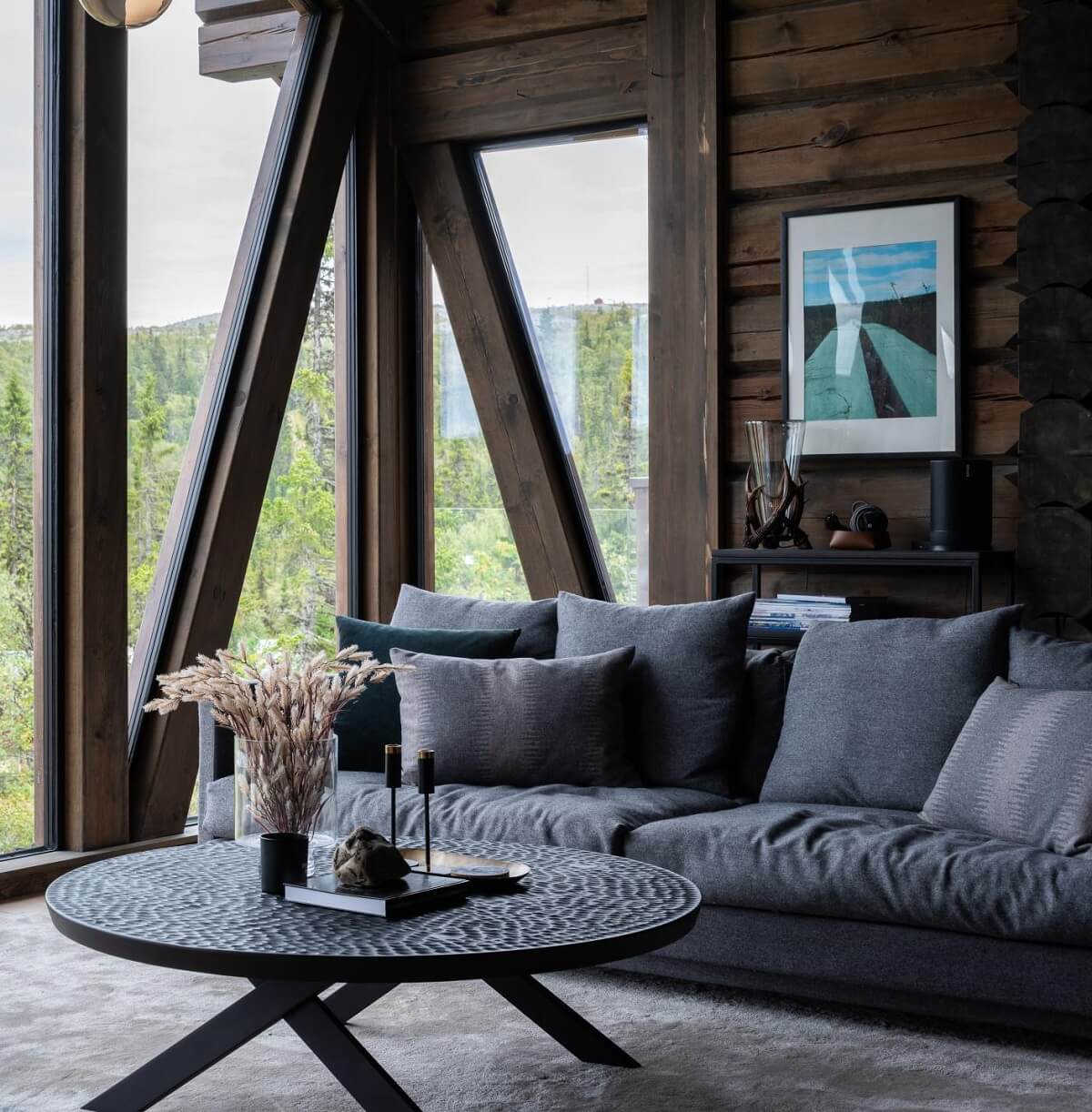 The open-plan living room has a seating area with a cozy fireplace and large windows.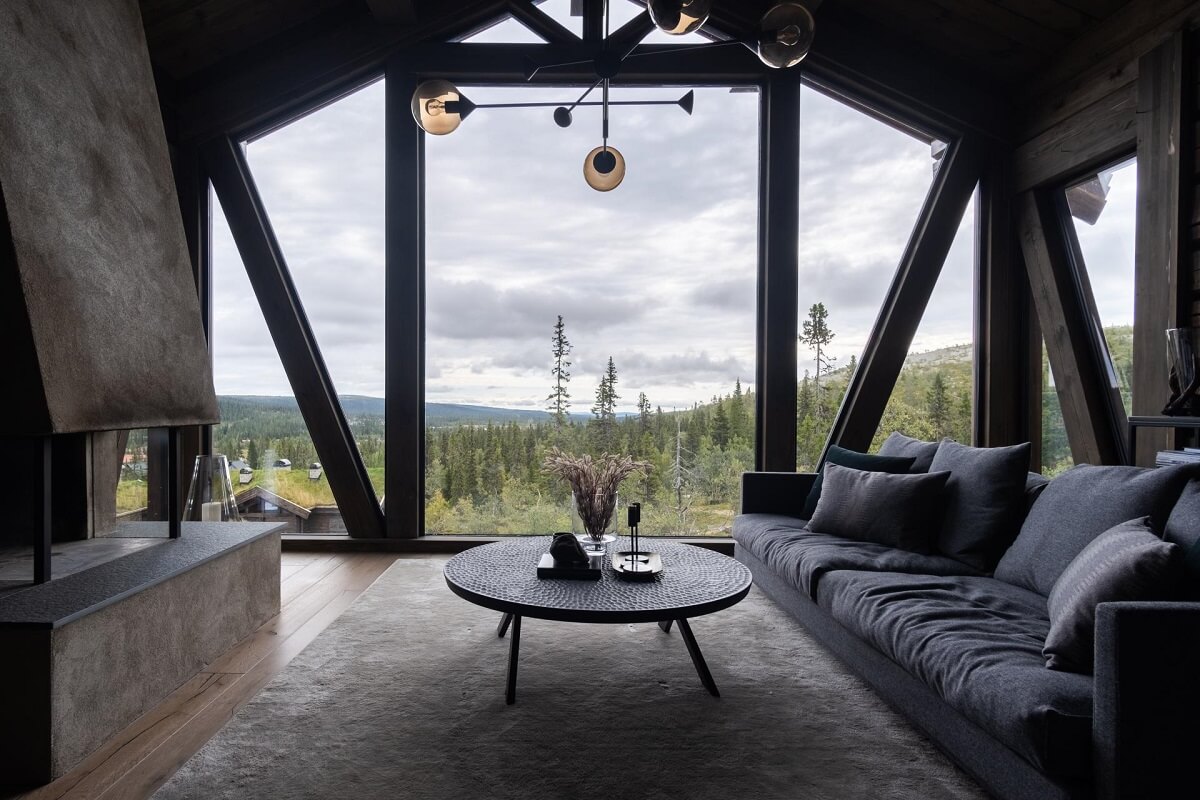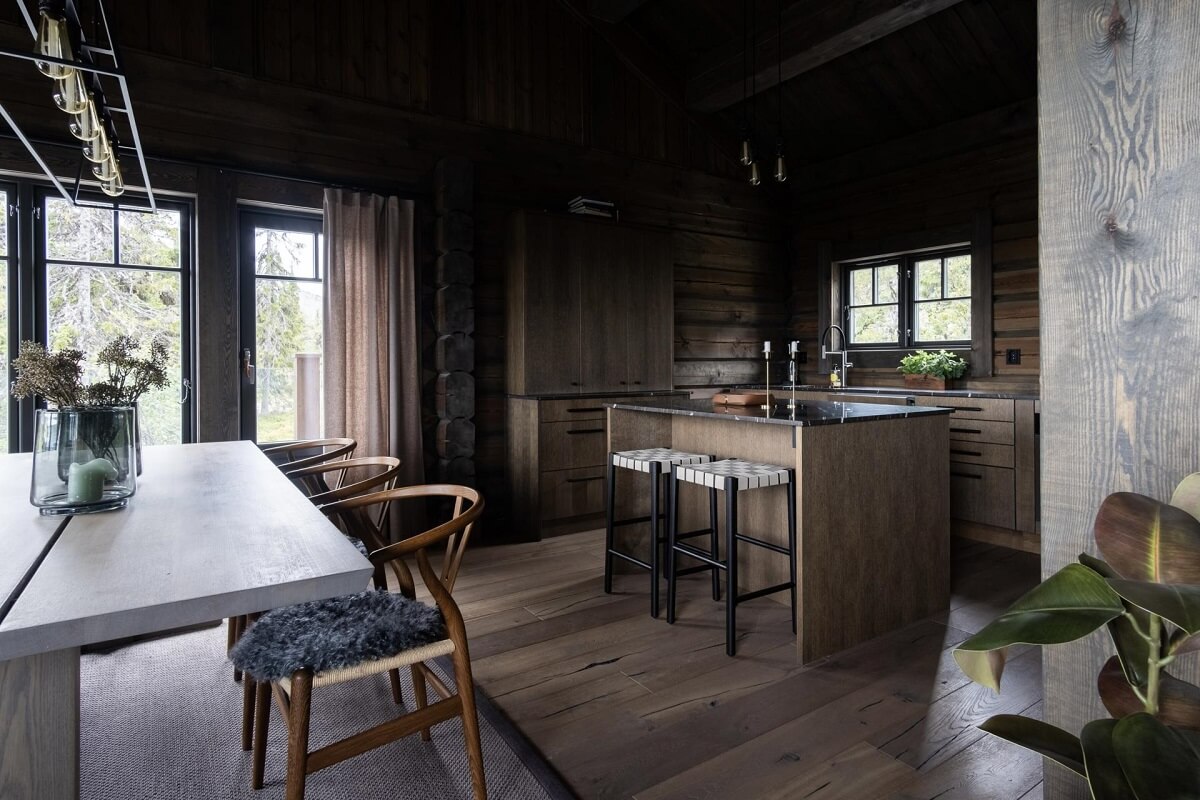 From the sitting room you enter the modern kitchen with island and breakfast bar as well as a dining table.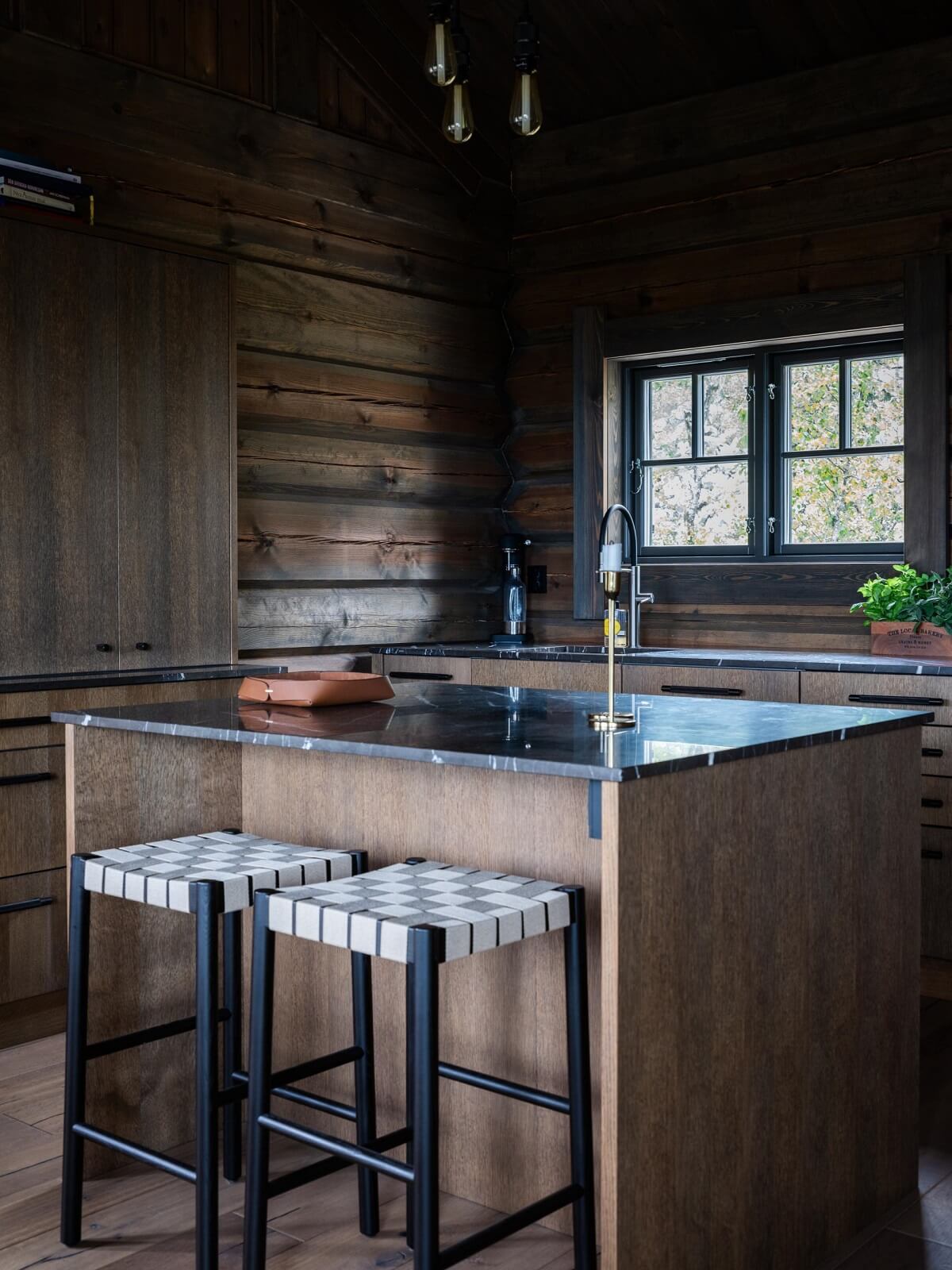 The kitchen is designed with built-in with pocket cupboards where you store appliances that you don't want in view.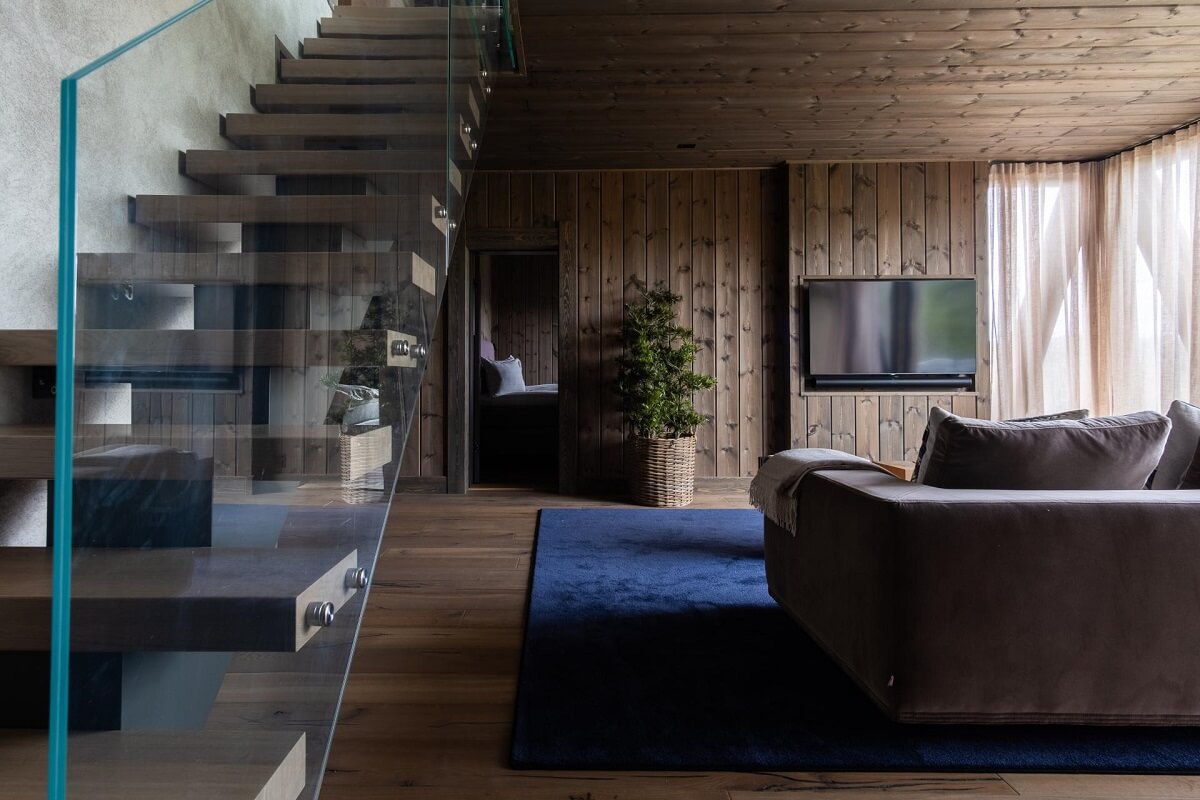 On the lower floor is a second living room/tv room with a blue rug as a color accent.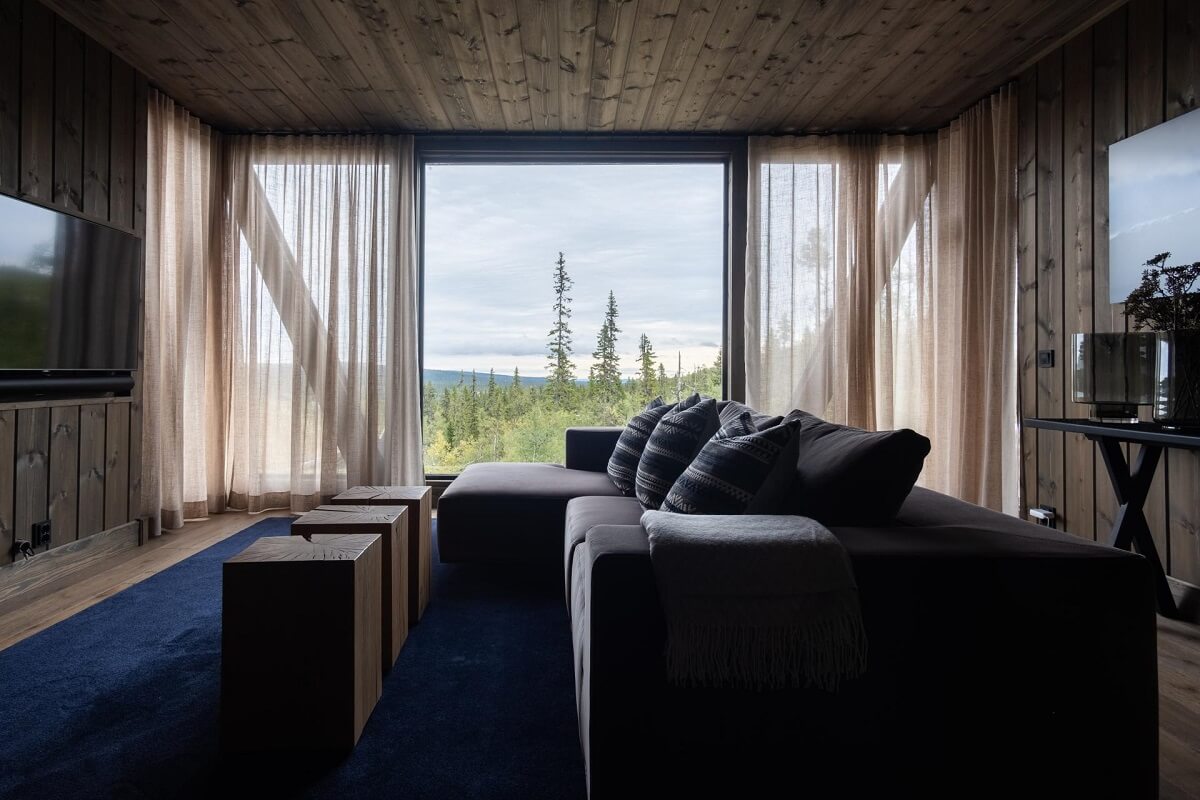 This room is more snug than the upstairs sitting room but it still boasts large windows with a lovely view.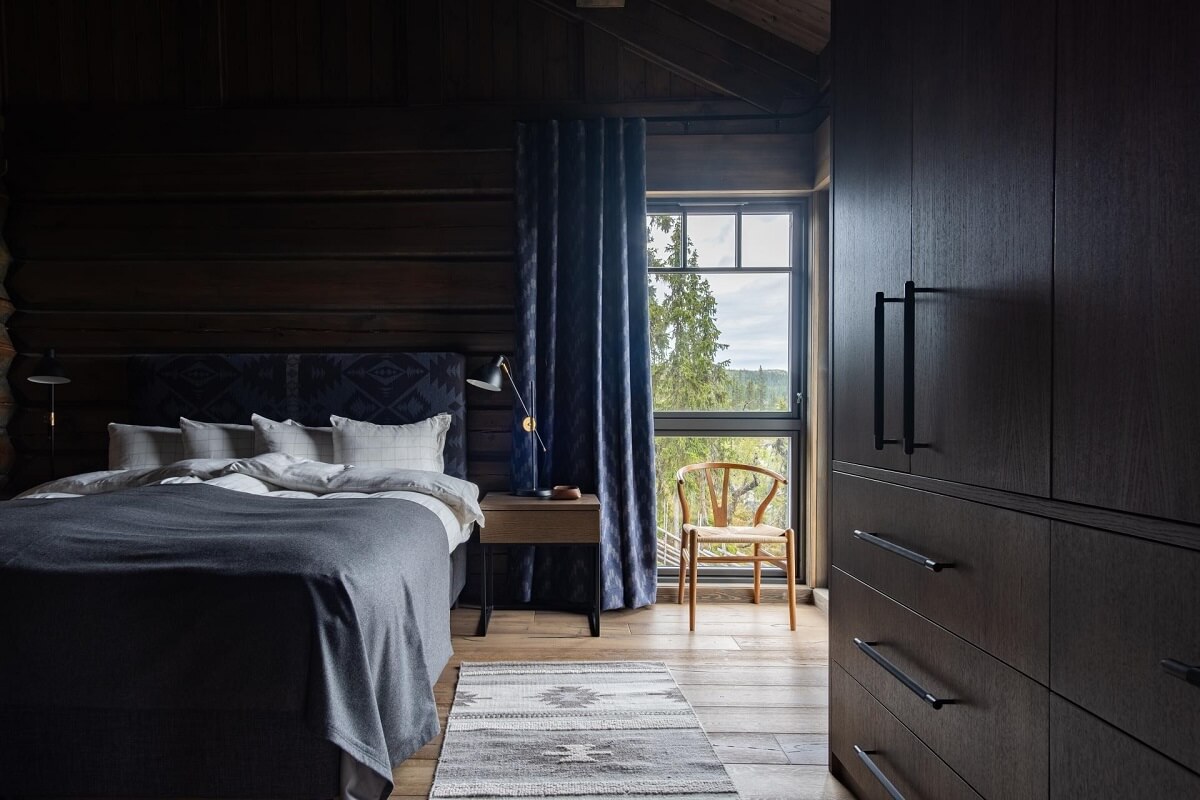 The master bedroom on the first floor has built-in wardrobes and an en suite bathroom.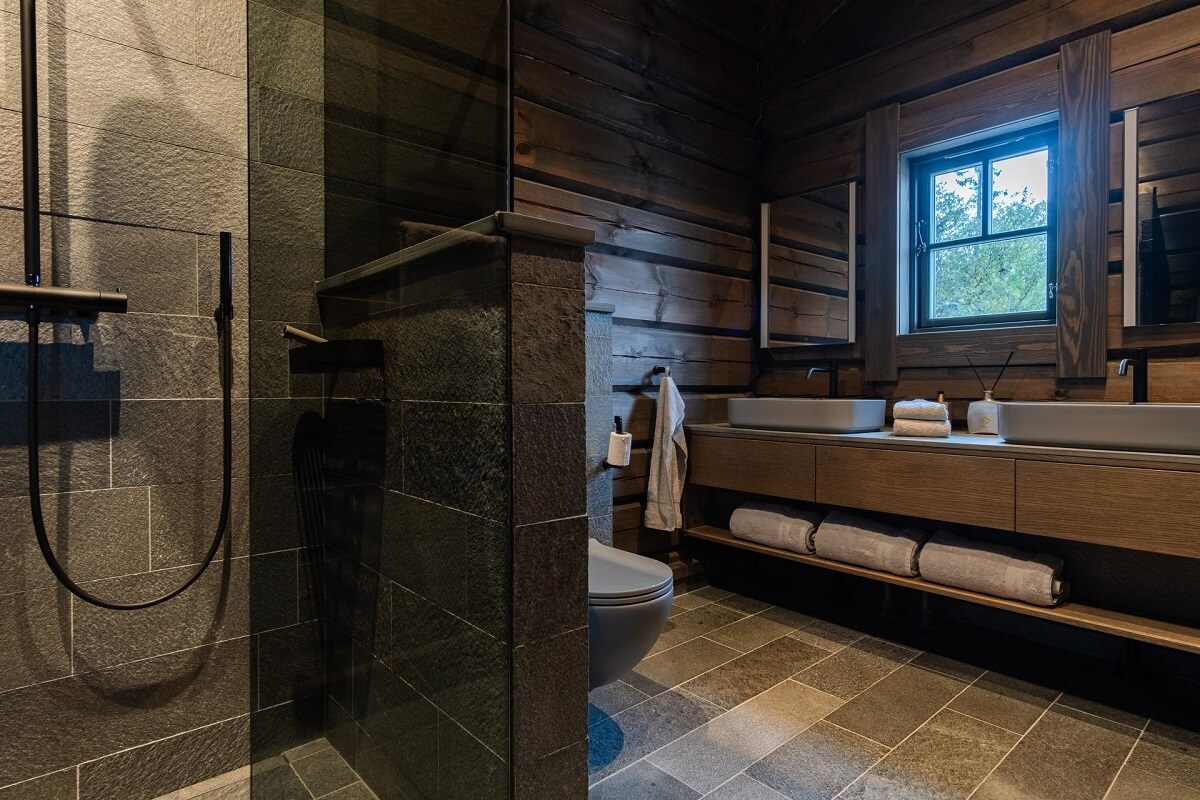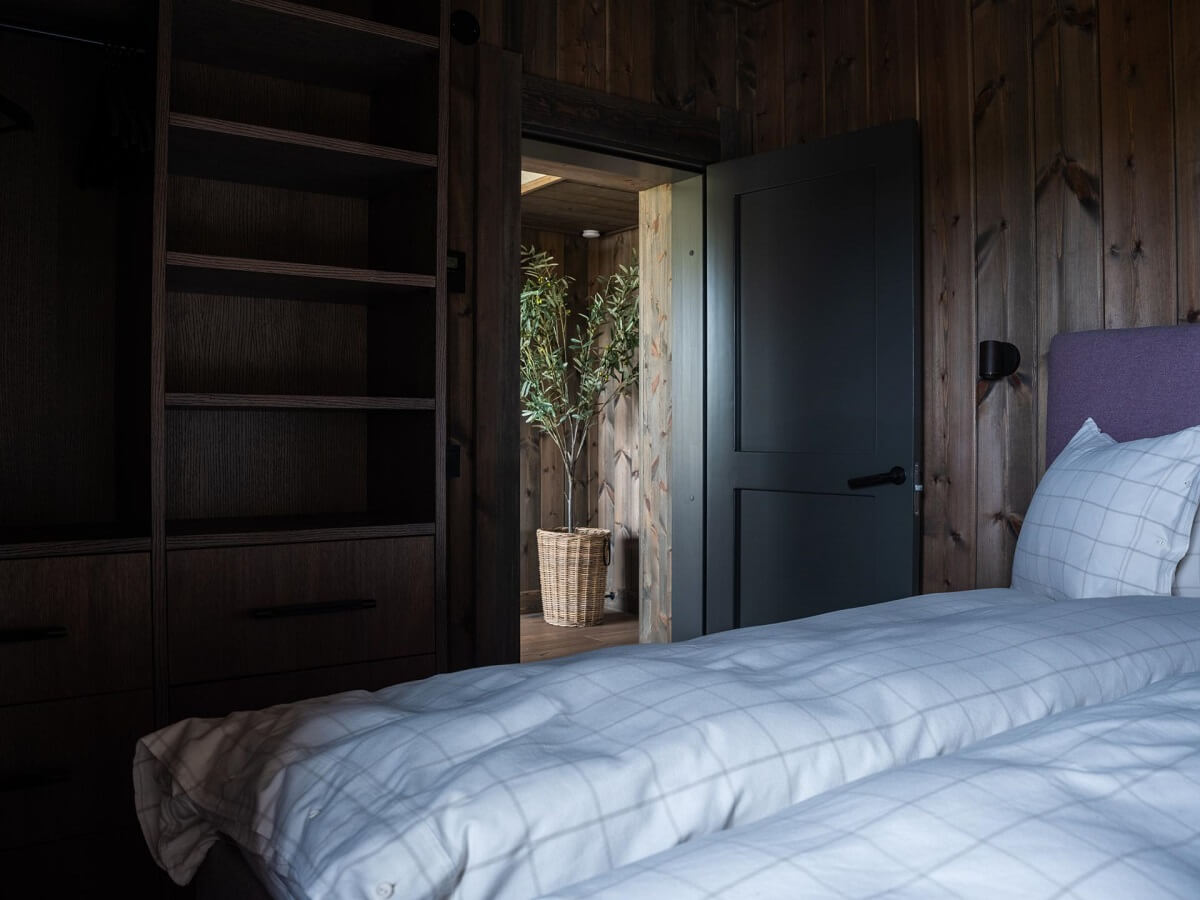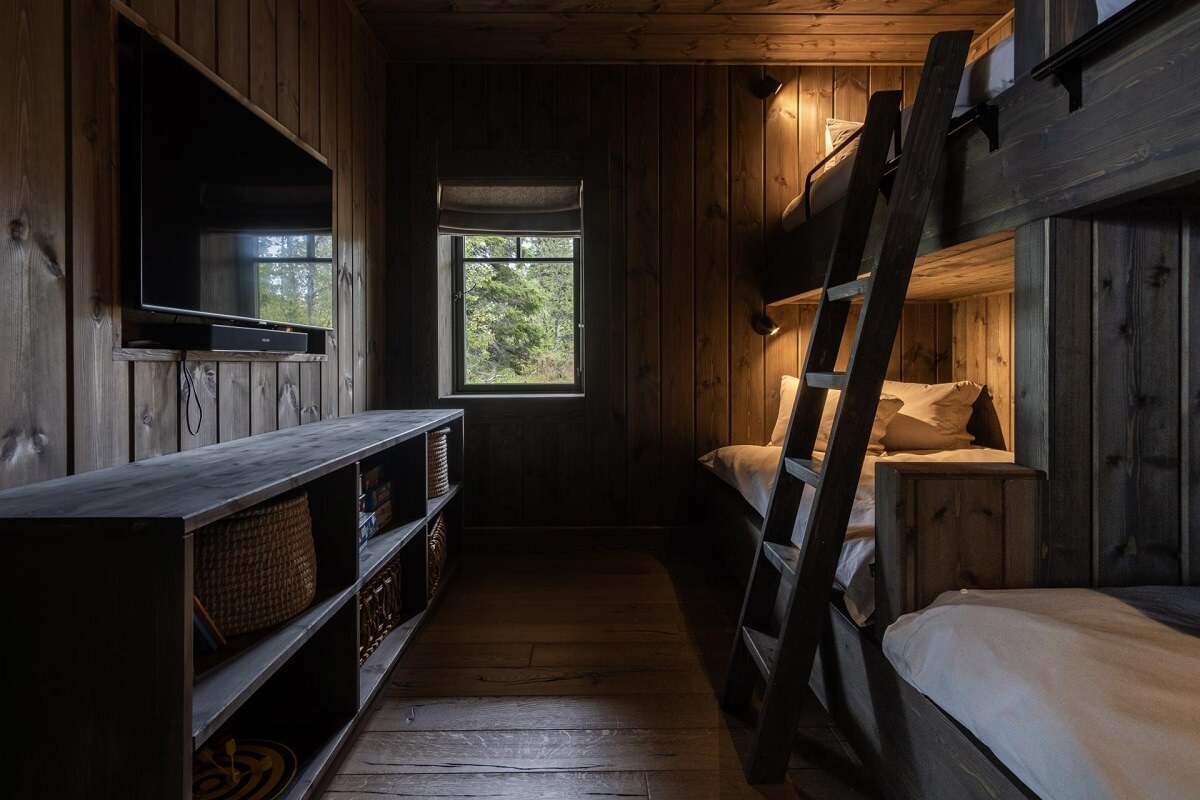 This home is used as a holiday home/weekend home, and there's plenty of room for guests thanks to this room with double built-in bunk beds.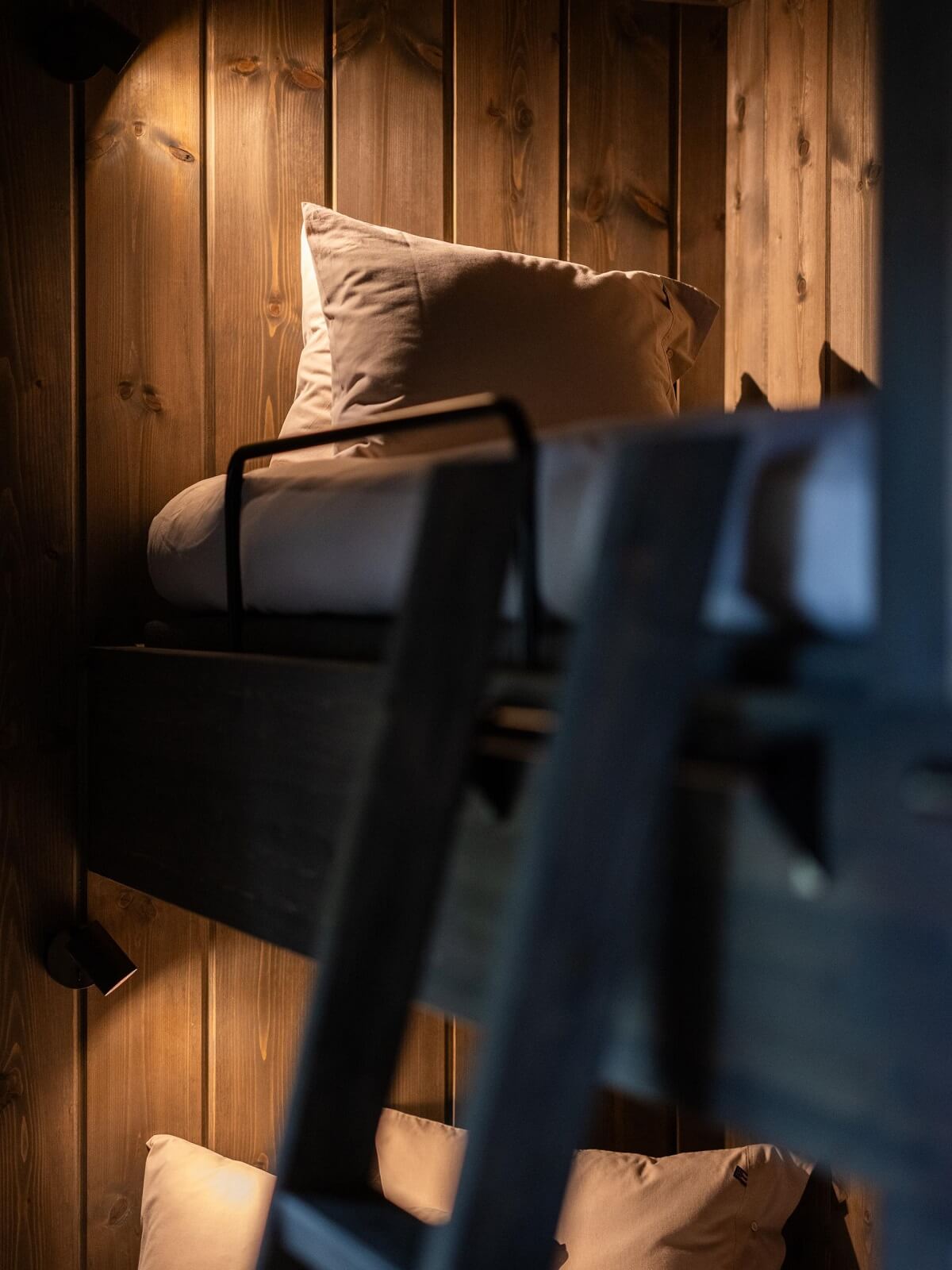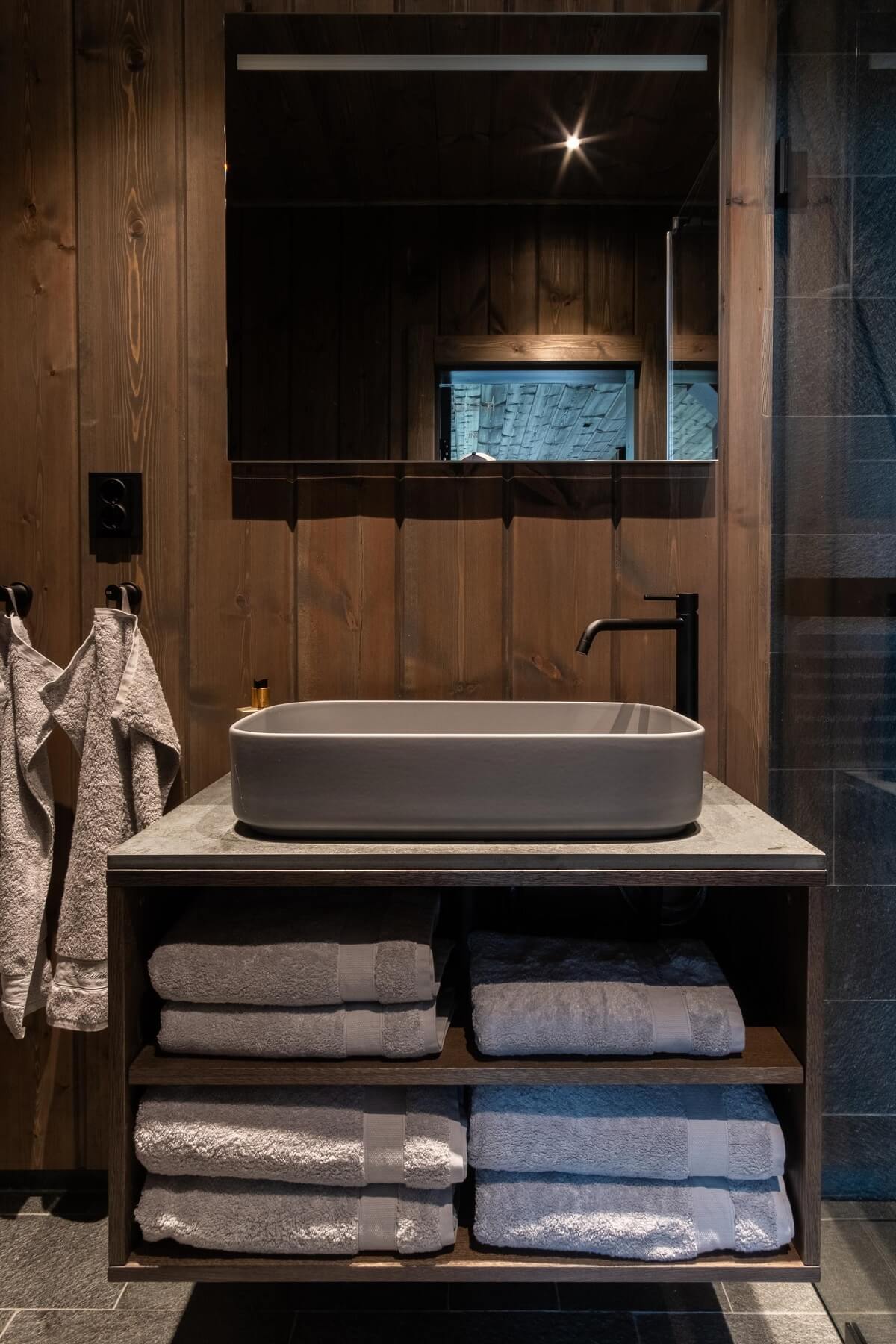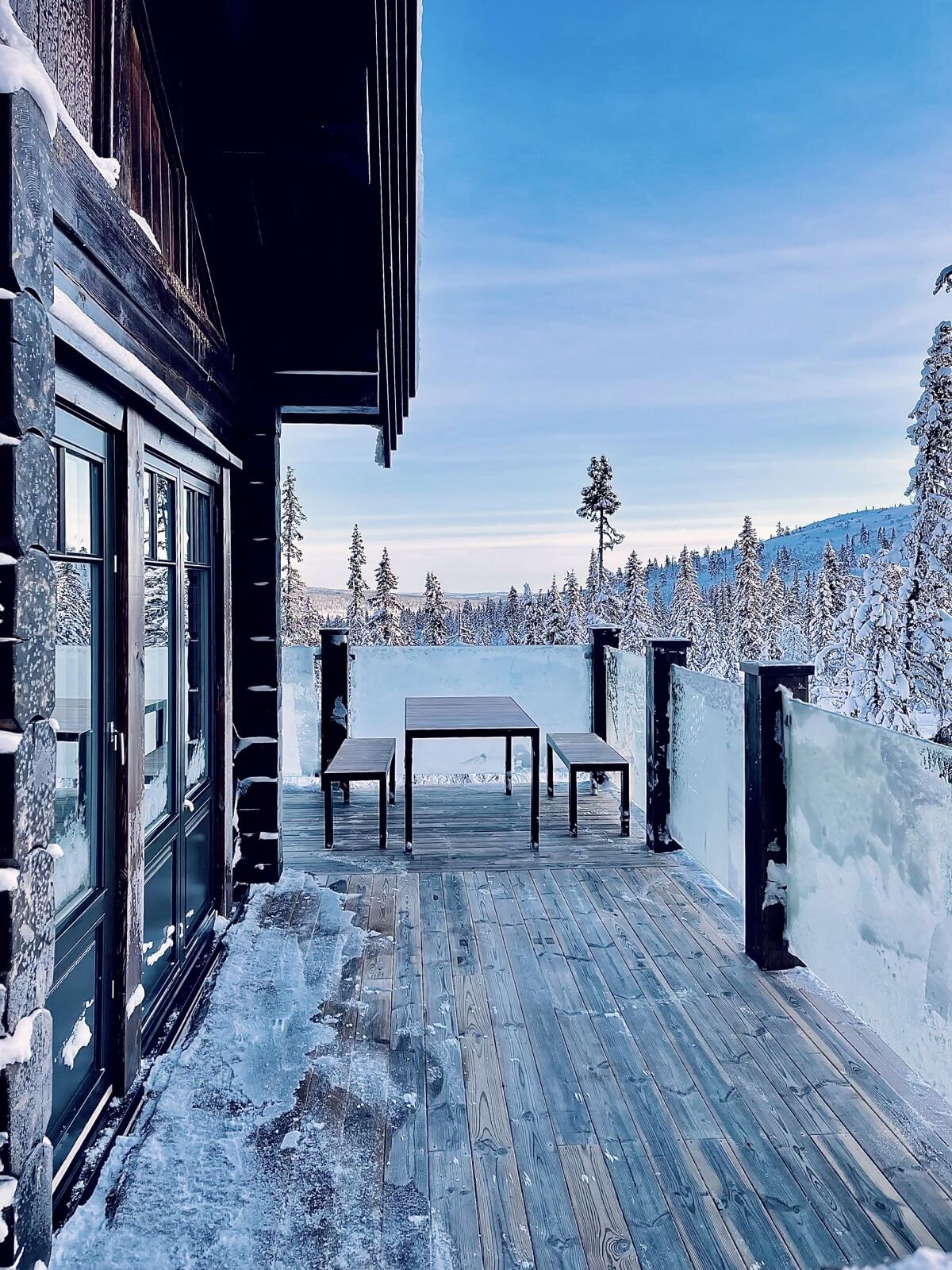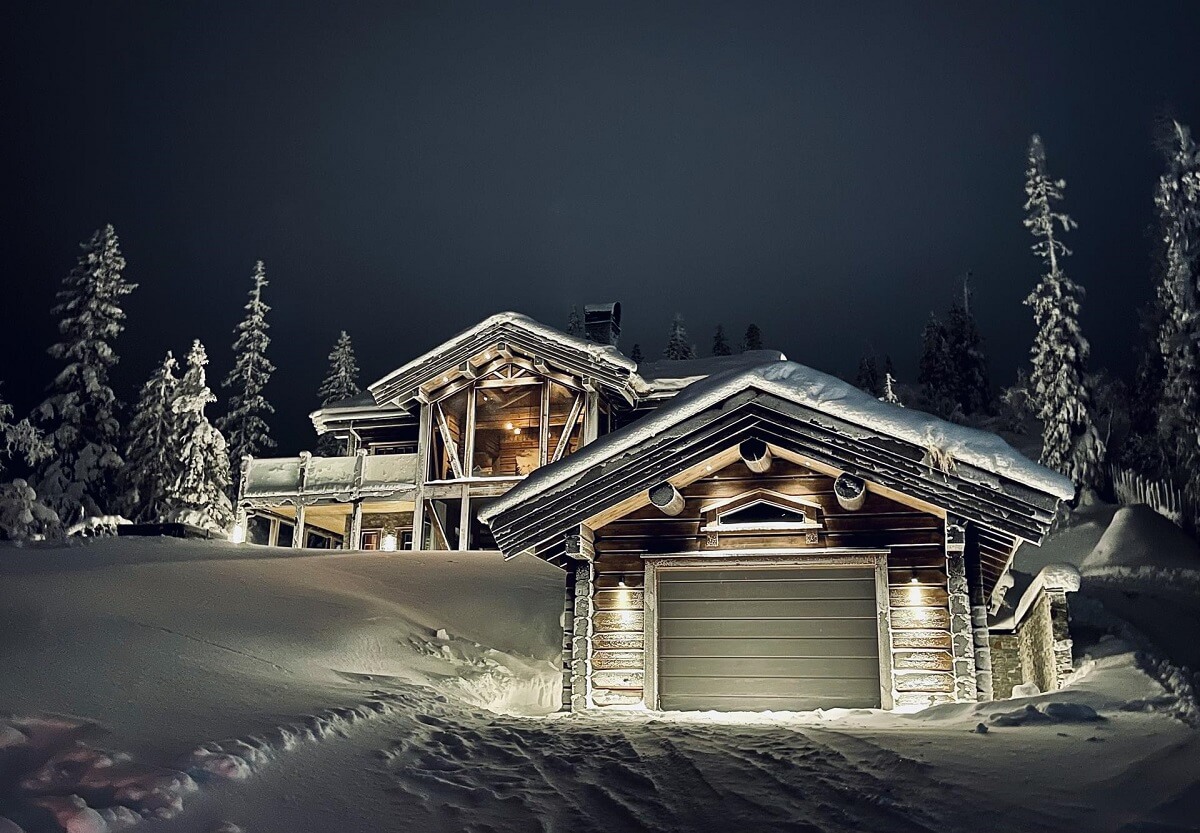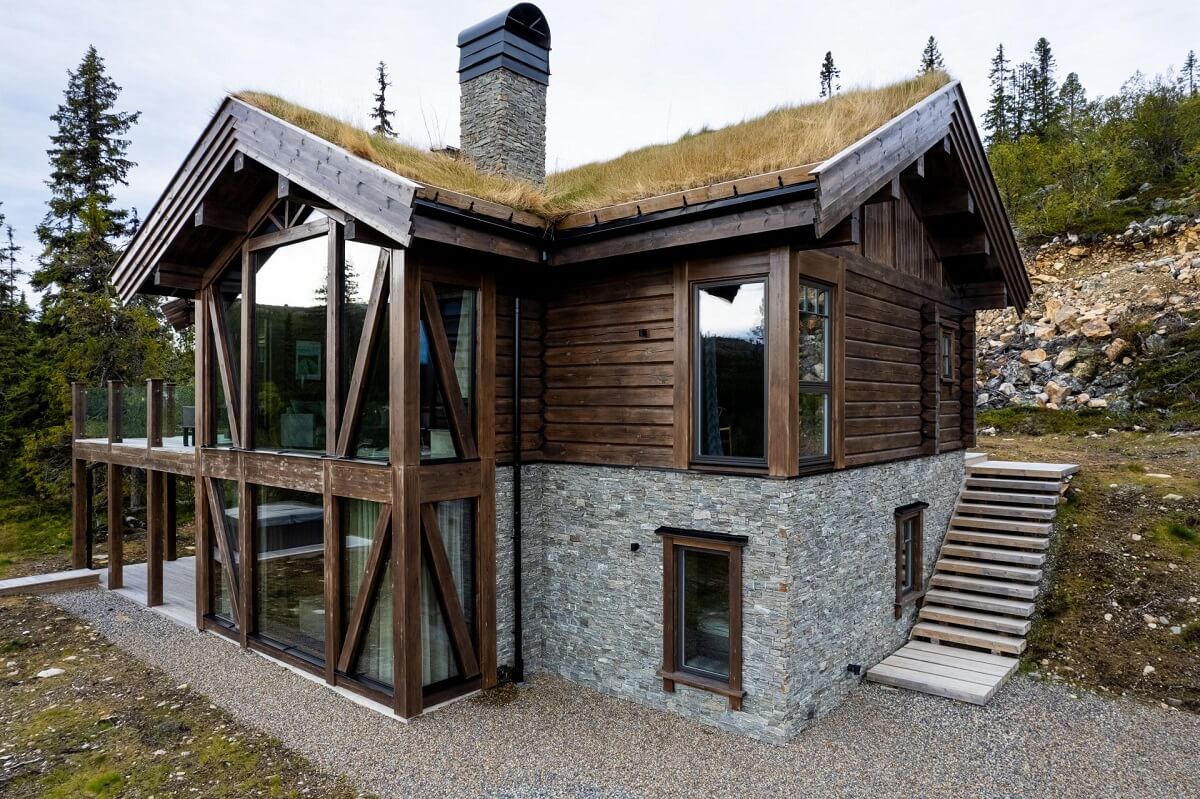 This wonderful log house in Sweden is for sale at Edfeldt Lagerwall.