Color Blocked Walls in a Unique Victorian House
This Victorian terraced house in East London is not decorated in a traditional way. Instead, you can see color blocked walls using vibrant green and yellow shades and a bright yellow floor in the kitchen.
The two bedroom house in London is designed by Natasha of @untillemonsrsweet and she furnished it in a midcentury design style which is complimented by shades of green and yellow. Not only are the walls decorated in vibrant color shades but the home also features striking artwork.
The midcentury design and vibrant colors perfectly compliment the historic Victorian features like a raw wooden floor, ceiling stucco, and exposed brick walls.
This gorgeous home is a location house, which means it can be rented for filming, tv, photography, and events. Take a look at the house's website for more information.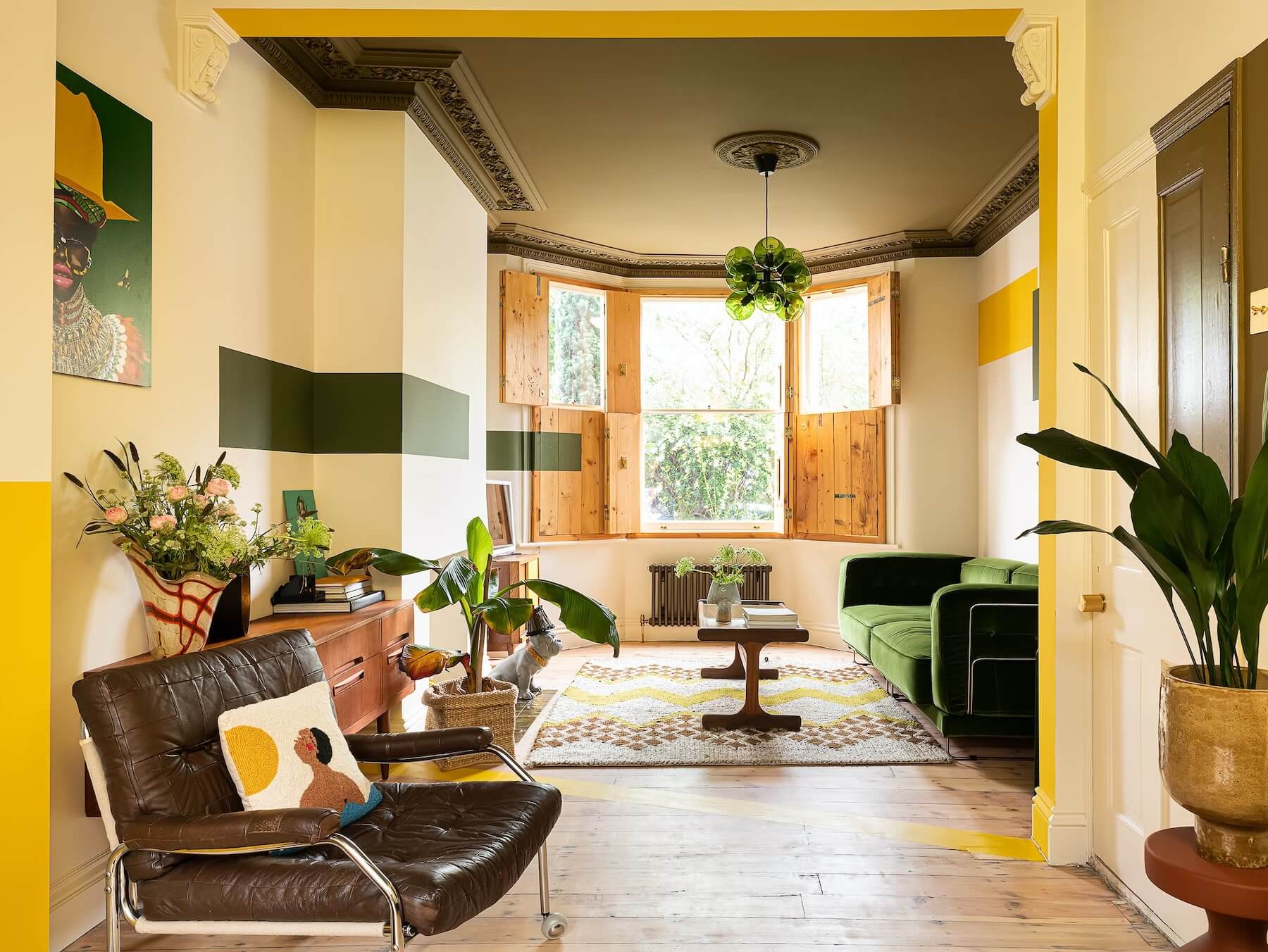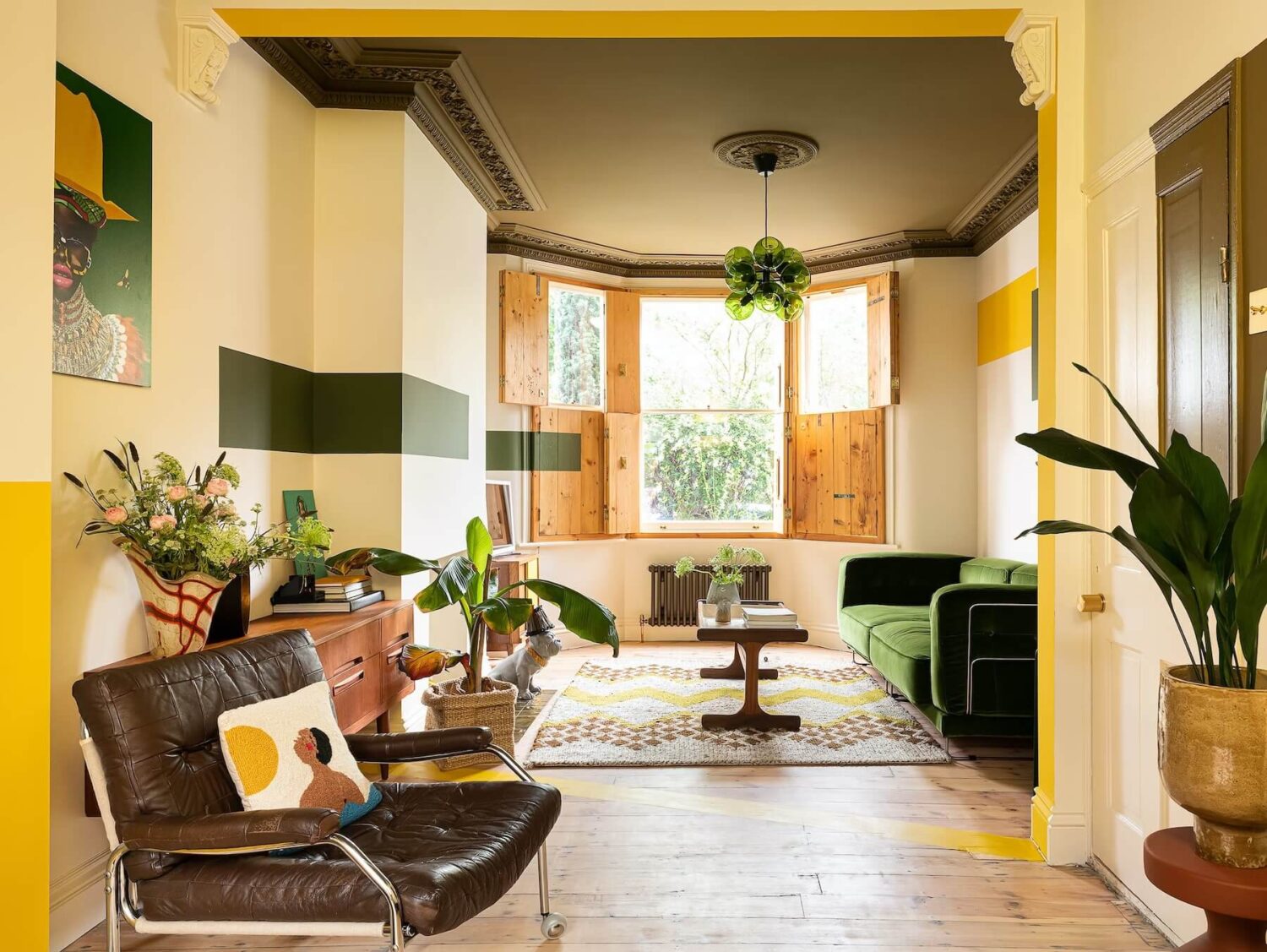 The wall between the front and back sitting room are removed to create a spacious open plan living space. The olive green ceiling with beautiful ceiling ornaments give the room a dramatic touch.
Every wall in the living space has color blocked walls using green, olive green, and yellow. A yellow stripe separates the front and back sitting room. A fun touch is that this stripe is added on a diagonal on the floor.
Double olive green doors lead you from the living room to the extended kitchen.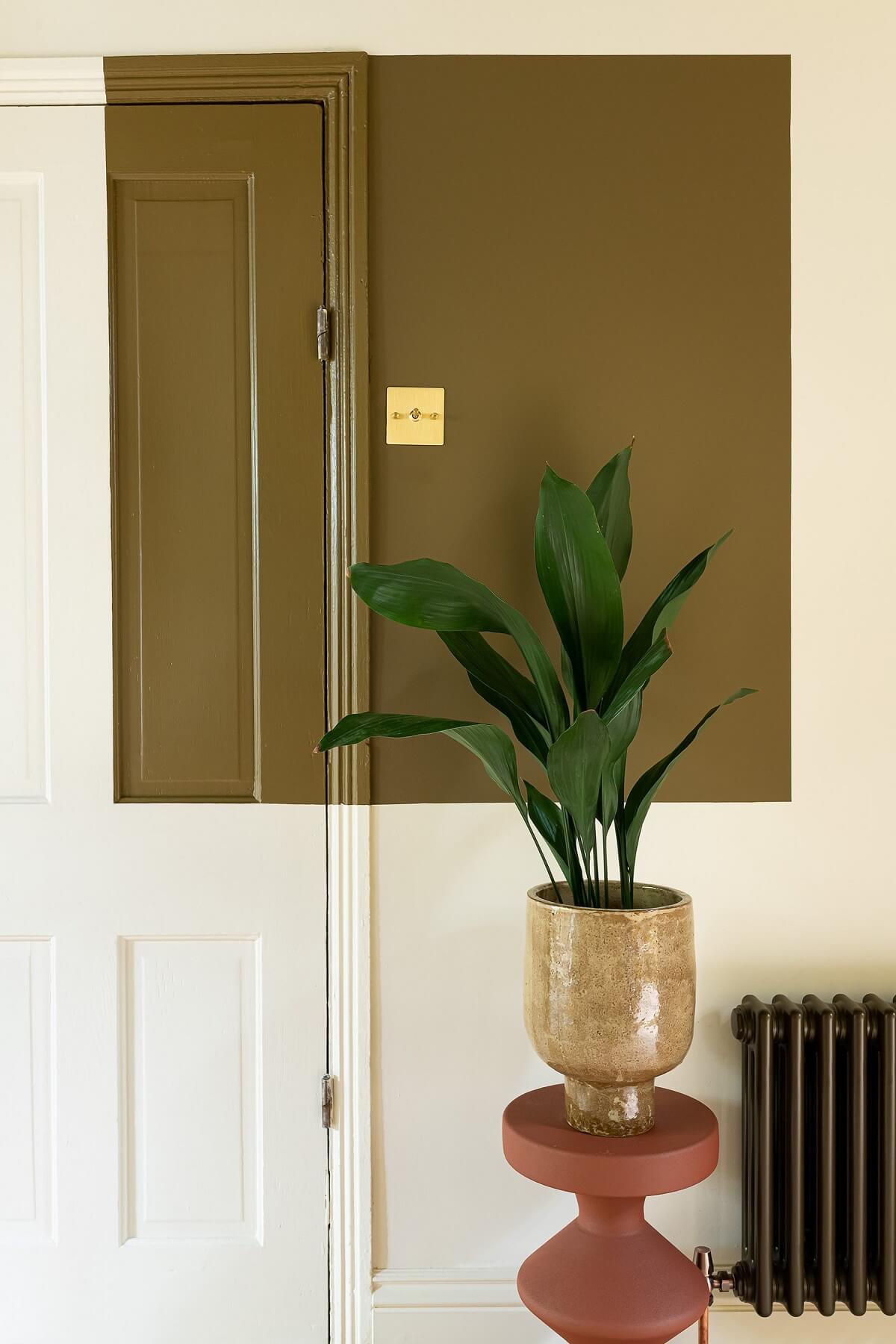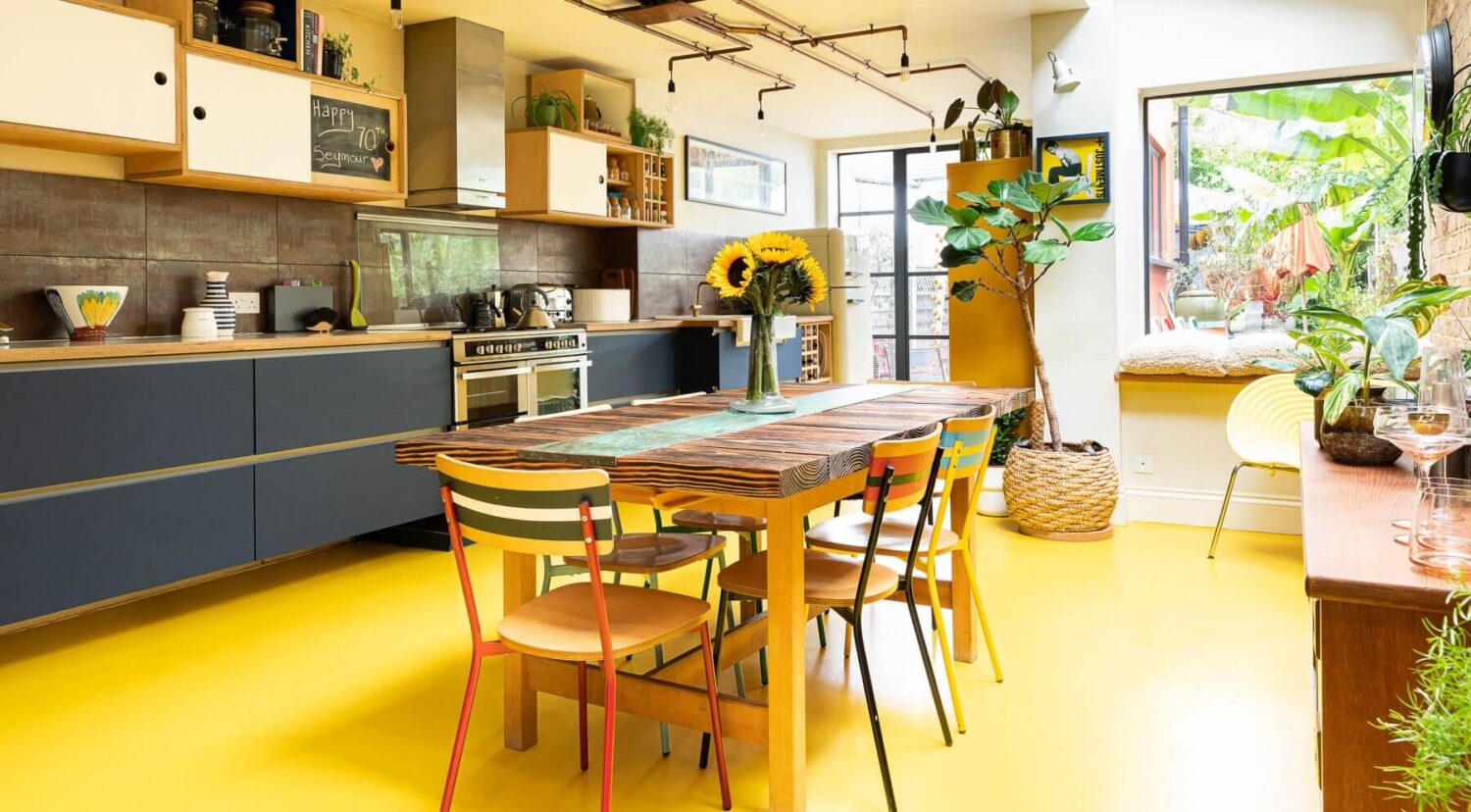 The kitchen is designed in industrial style with deep blue cabinets and a bright yellow rubber floor.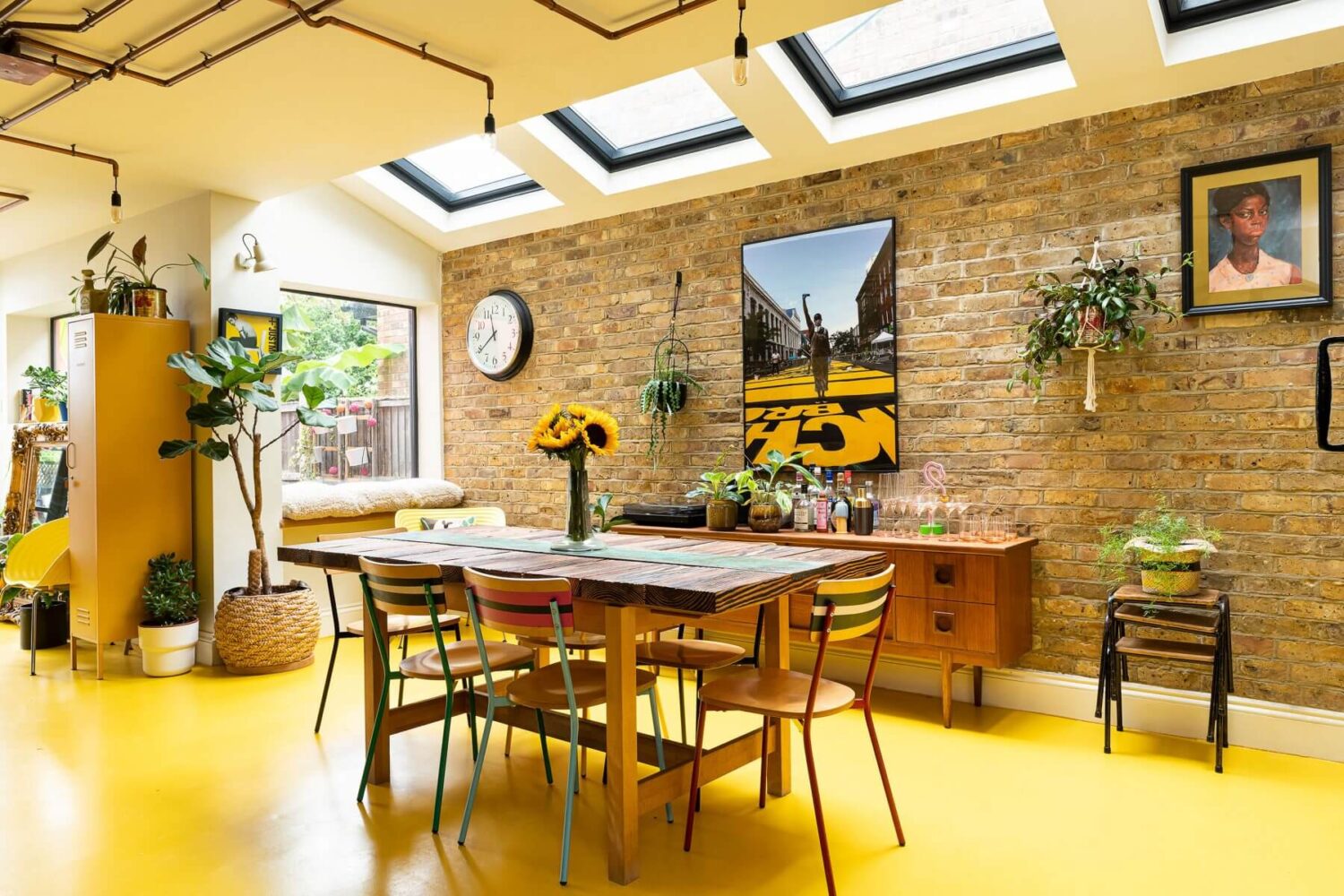 The Victorian house is extended to provide for a bigger kitchen. Windows at the back, overlooking the garden, and skylights flood this room with light. An exposed brick wall adds another industrial touch to this room.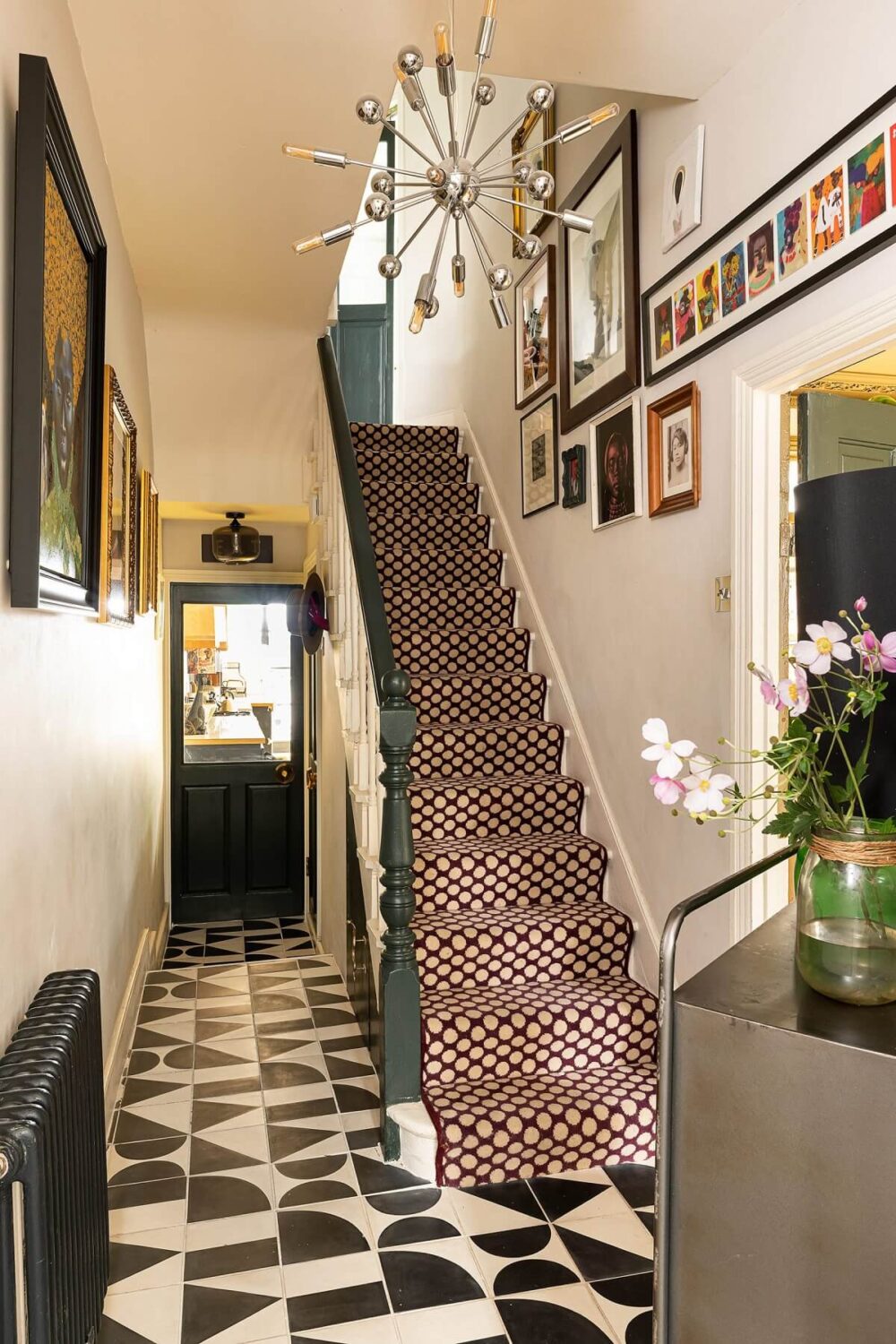 Even the hallway has a unique design feature with geometric black and white floor tiles and an aubergine polka dot runner lines the stairs.
The top floor houses two bedrooms. The master bedroom is painted in a soft gray shade paired with muted green bedding.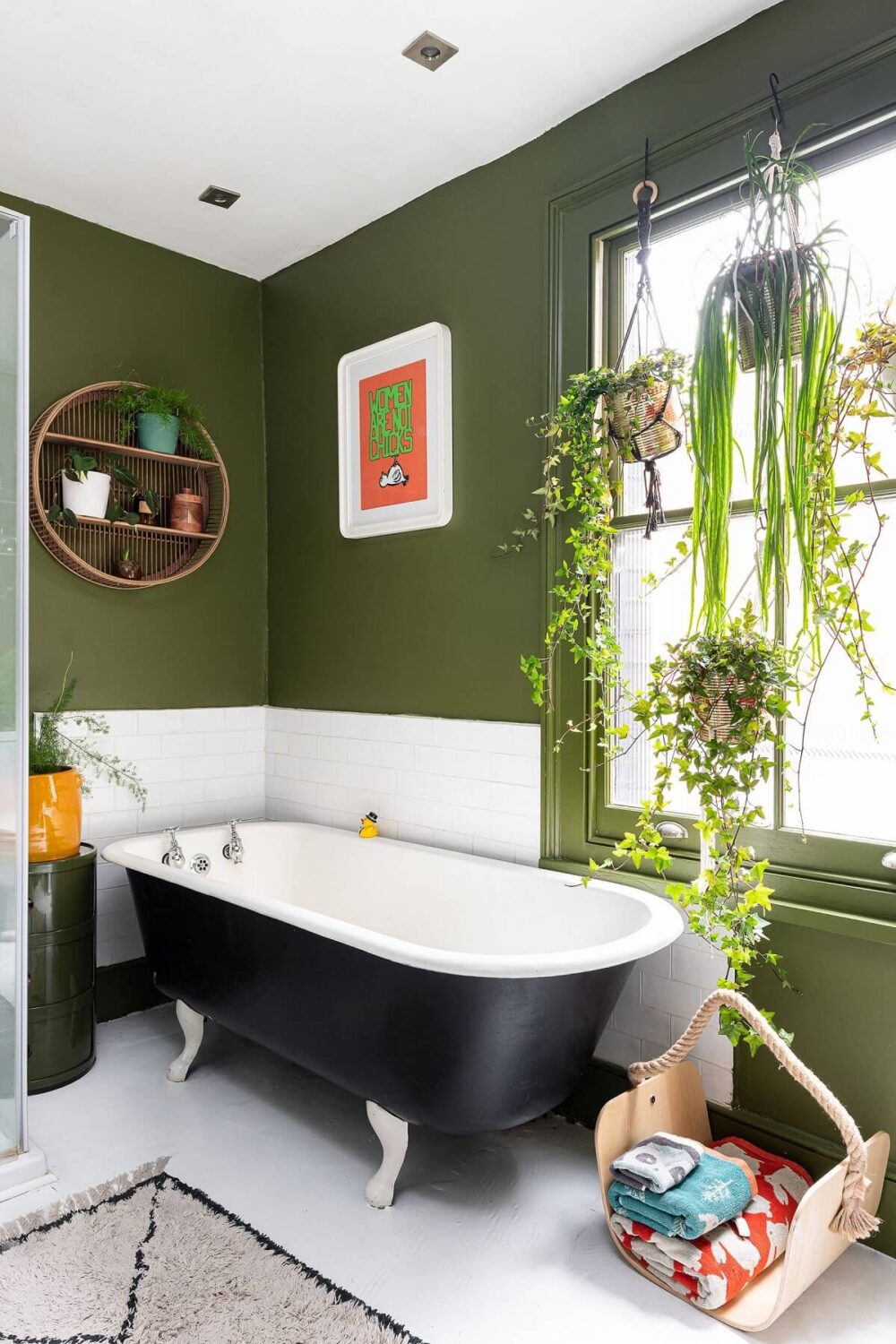 The home has a 70s inspired bathroom with olive green walls and a black freestanding bath. The plants add a lively touch to the room.
photography by Veronica Rodriguez Photography