A Colorful Vintage Eclectic Home in England
In a grand Victorian mansion in Nottingham, England lies this charming maisonette home that is lovingly decorated into a warm and comforting home.
The 245 square meter home has grand proportion with ceilings up to 3.5 meter high. And it also features original details from the time this home was built. In the home you can see warm wooden floorboards, beautiful ceilings, and ornate fireplaces.
The decor is a grand mixture of styles and colors. In every room you can find a color accent, whether it's an entire wall that is painted or just the window trimmings. But you can also find color accents in tilework, decor, and wallpaper. This home is unique, inviting, and full of charm.
The wall between the kitchen and the living room has been opened up to create a social floorplan. A wall to wall bookcase has been fitted on the living room side which is painted in the same color as the wall for a harmonious effect.
The walls are painted in a natural blue shade wth the window trimmings painted in a deeper blue tone. The seating is centered around a marble fireplace with a large mirror.
In the bay window they created a second seating area with vintage armchairs. It's a perfect reading spot in front of the large windows.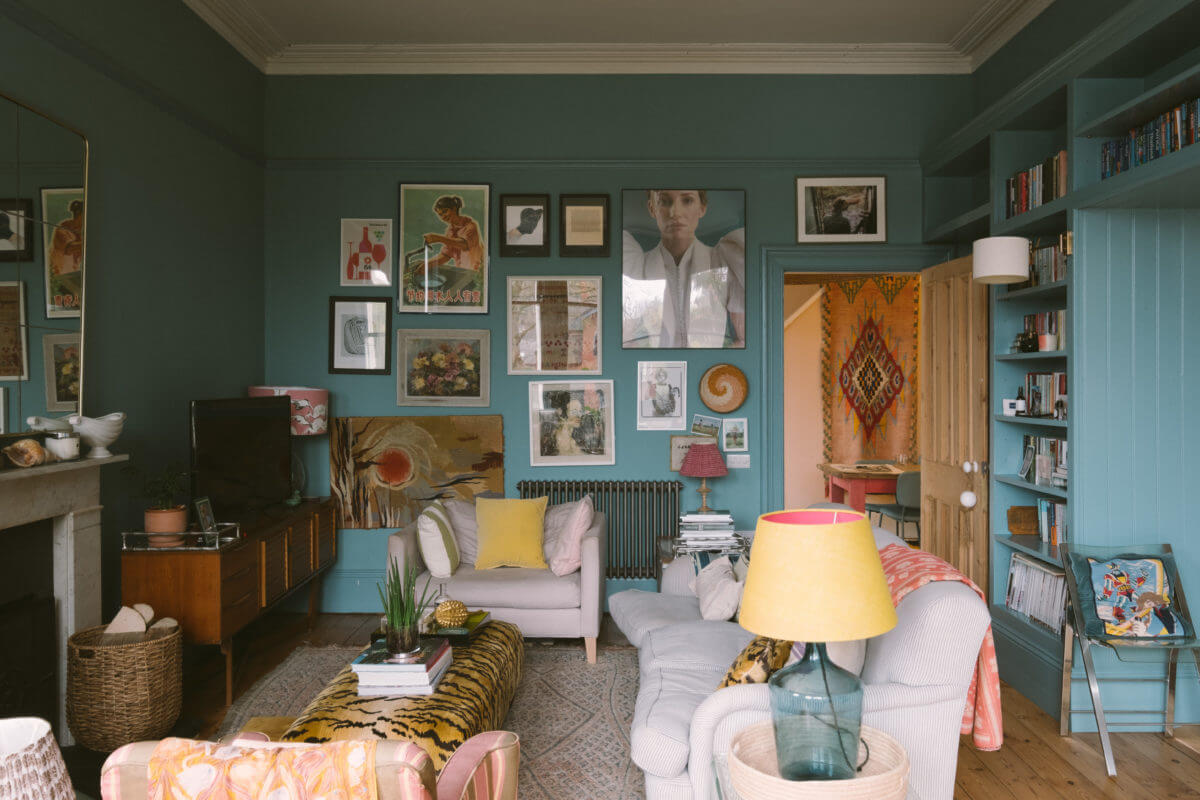 The decor in this home is from all times. Modern pieces sit next to a midcentury cabinet and also in the artwork you can see a mixture of styles and periods.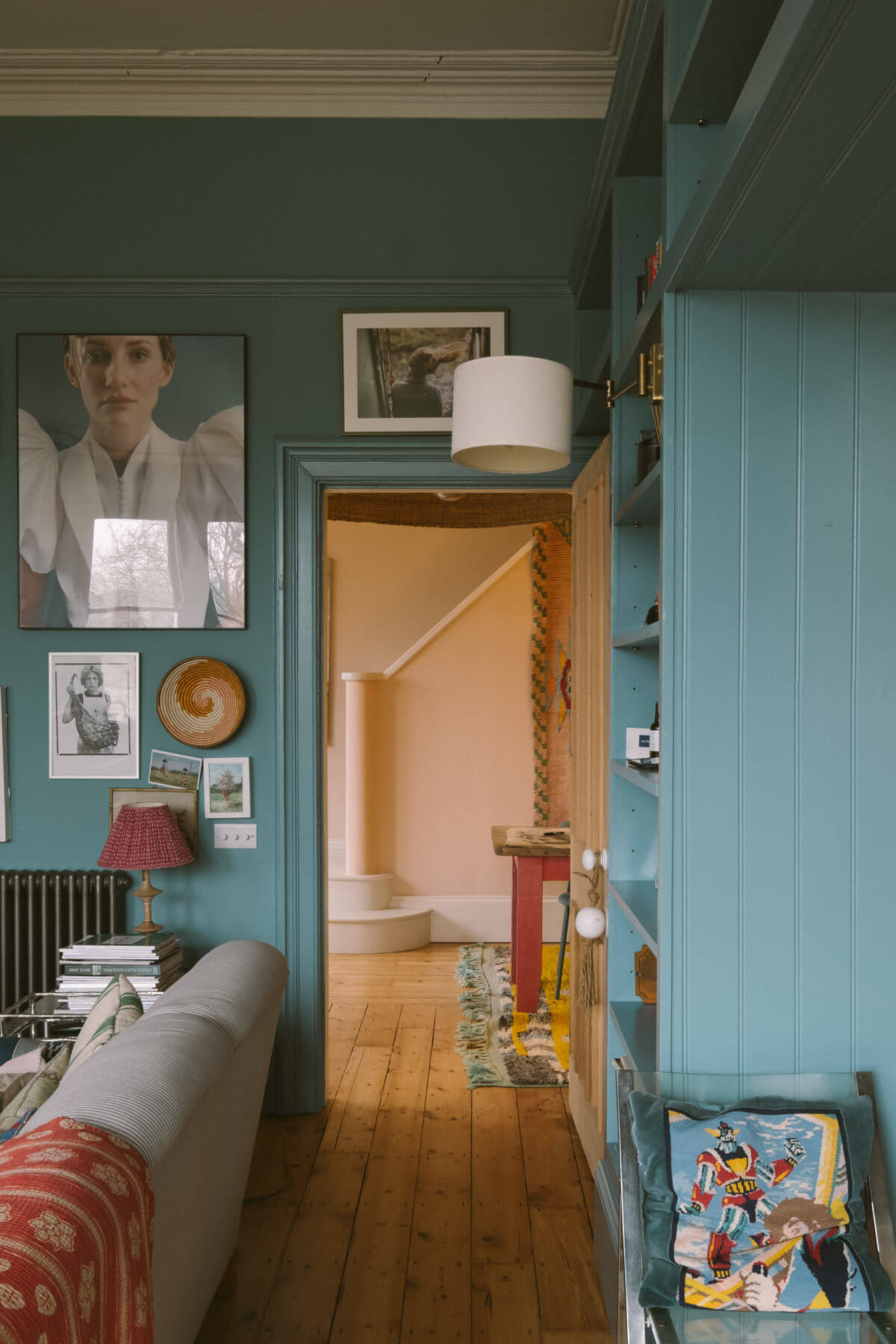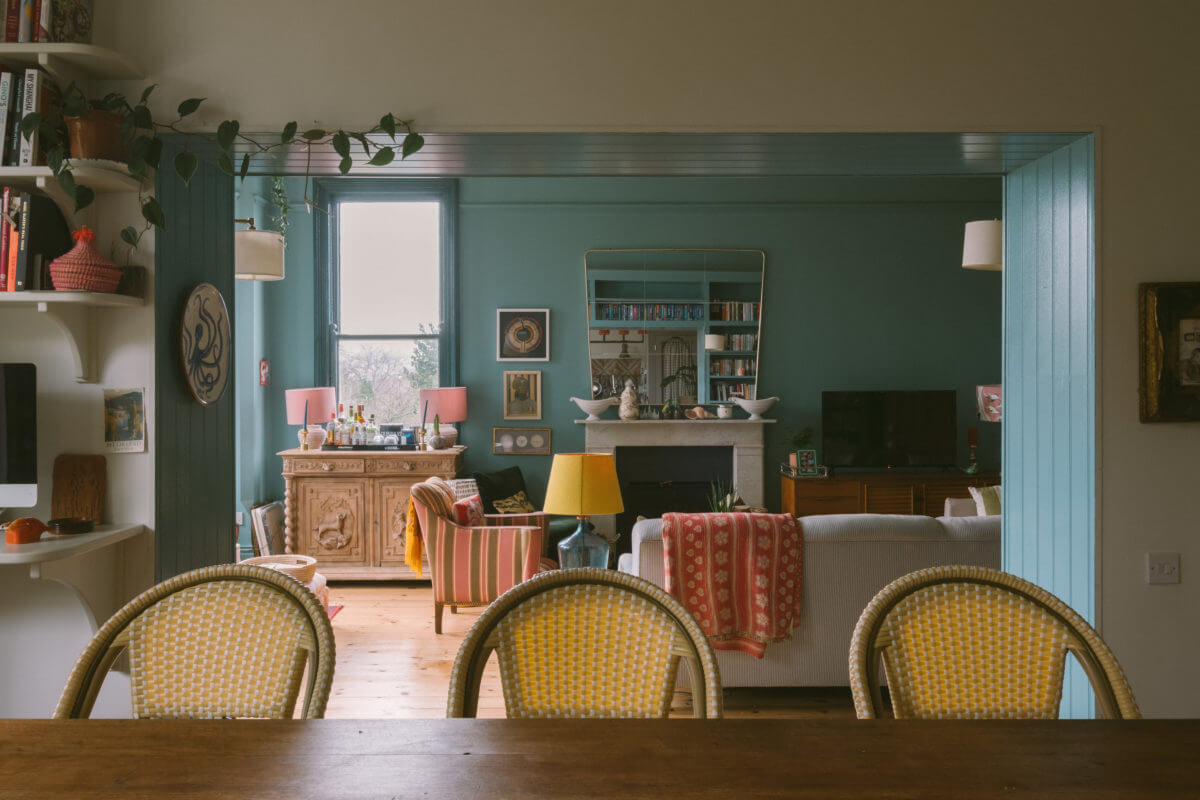 The kitchen is made of reclaimed Haberdasher cabinets which are combined with a Lacanche stove and a unique colorful backsplash.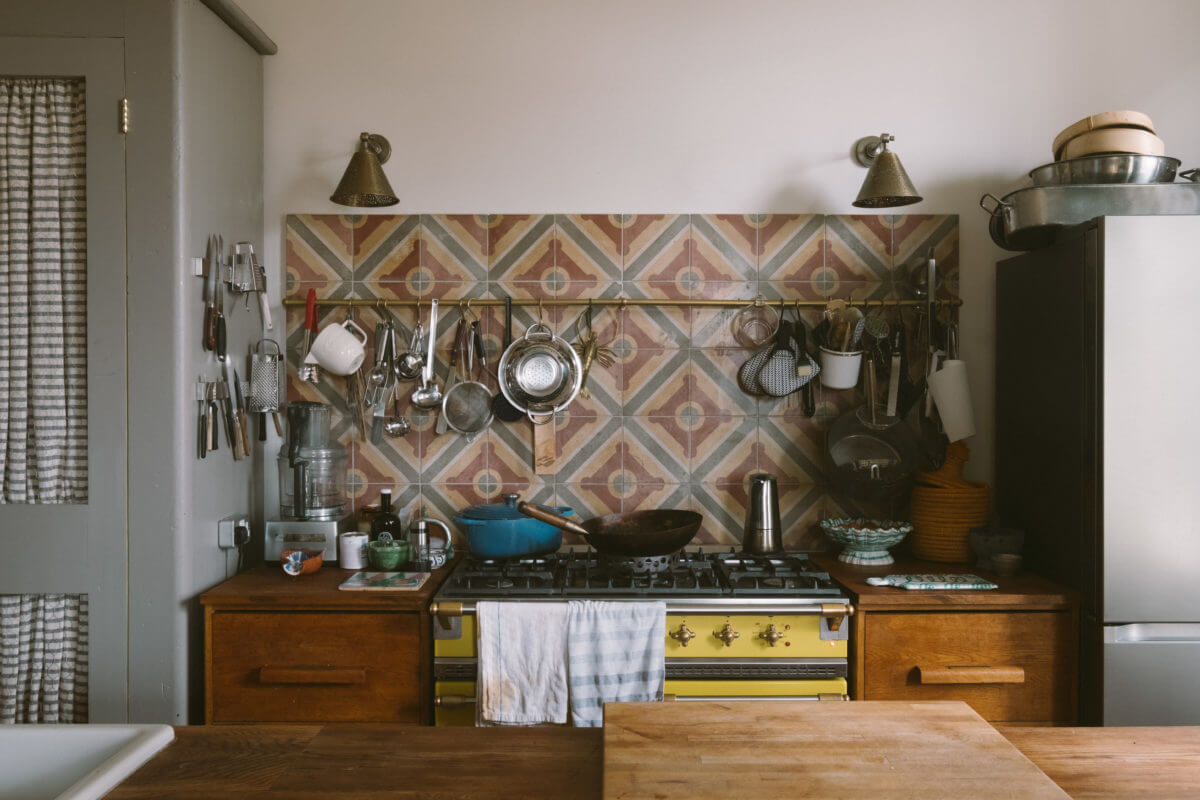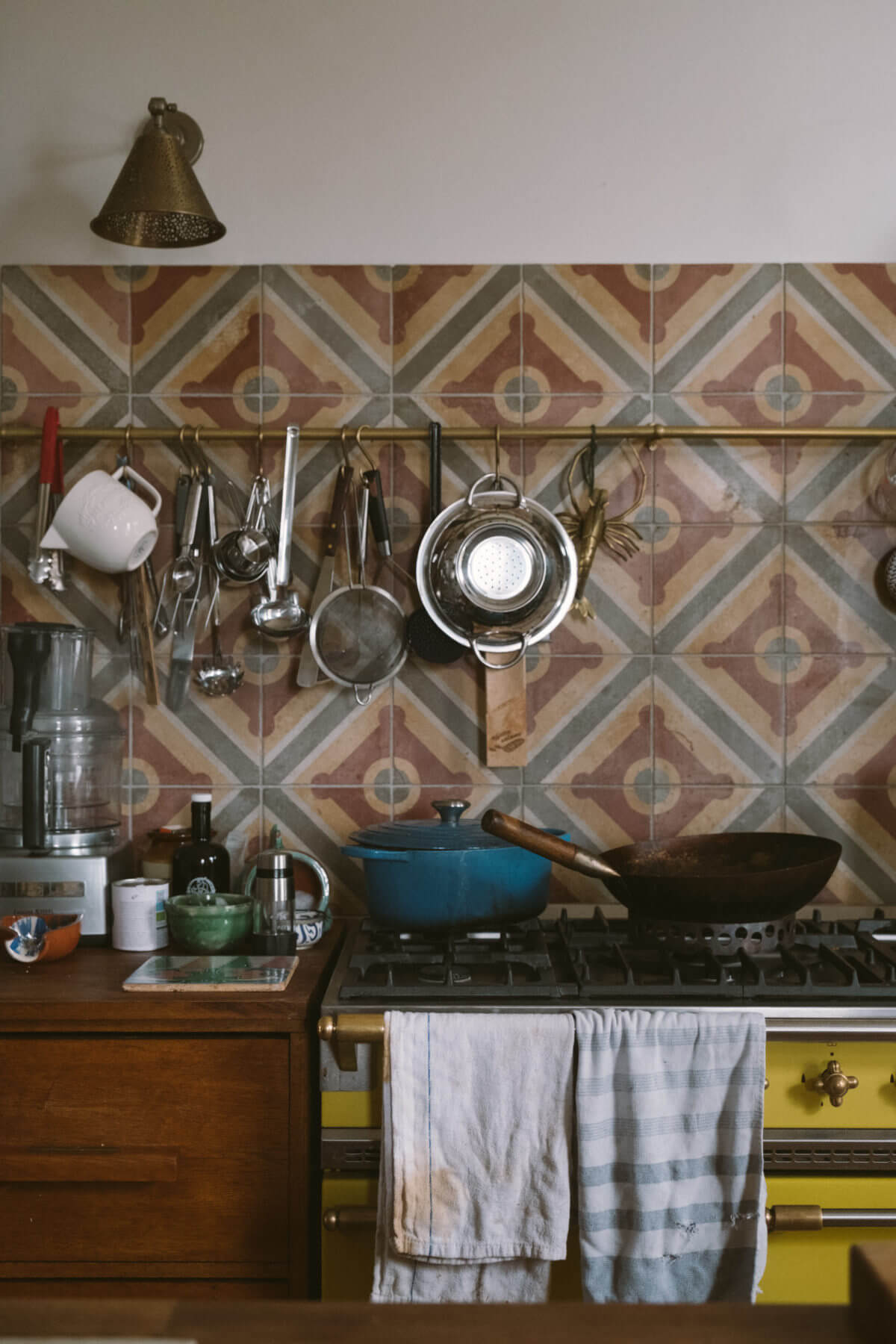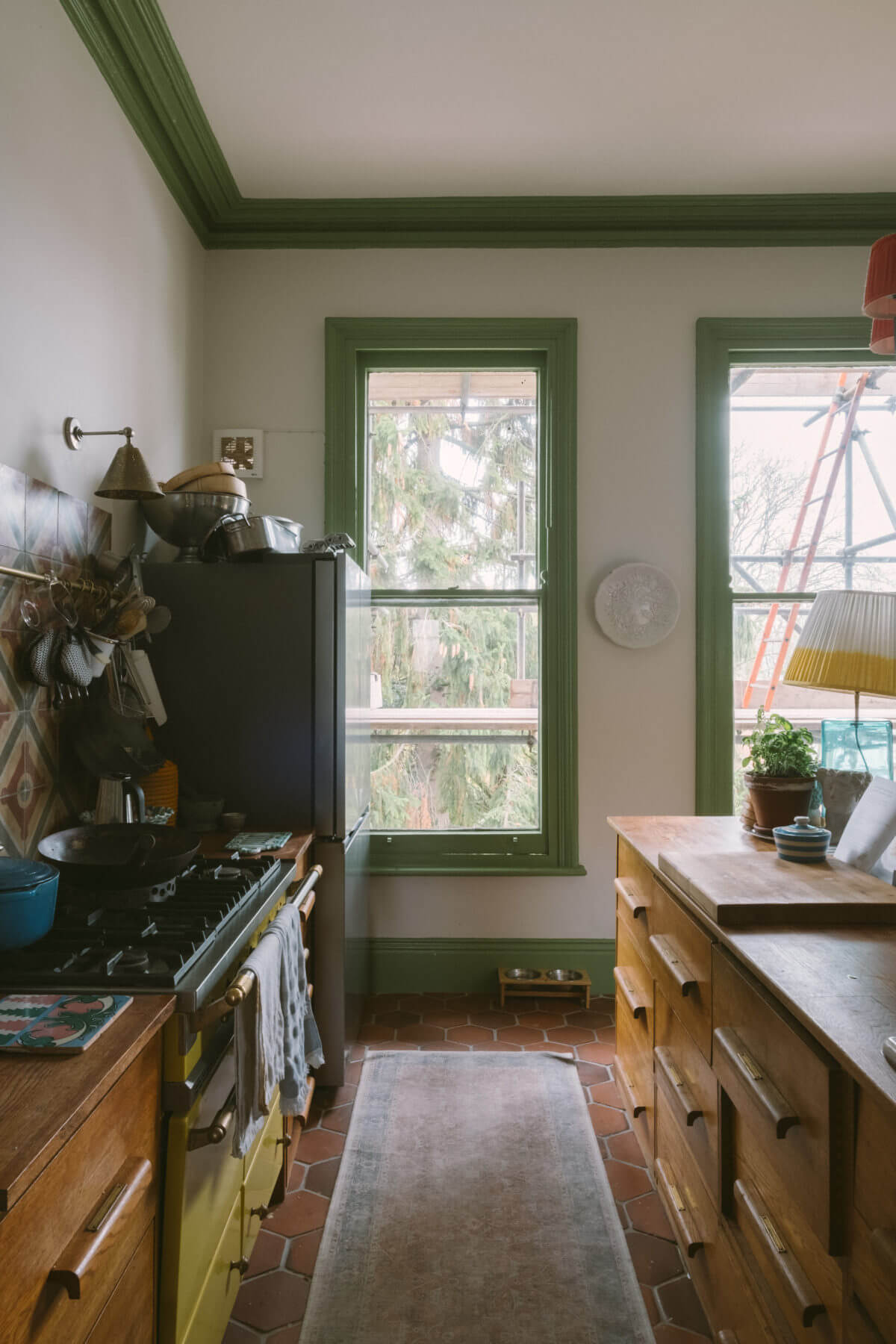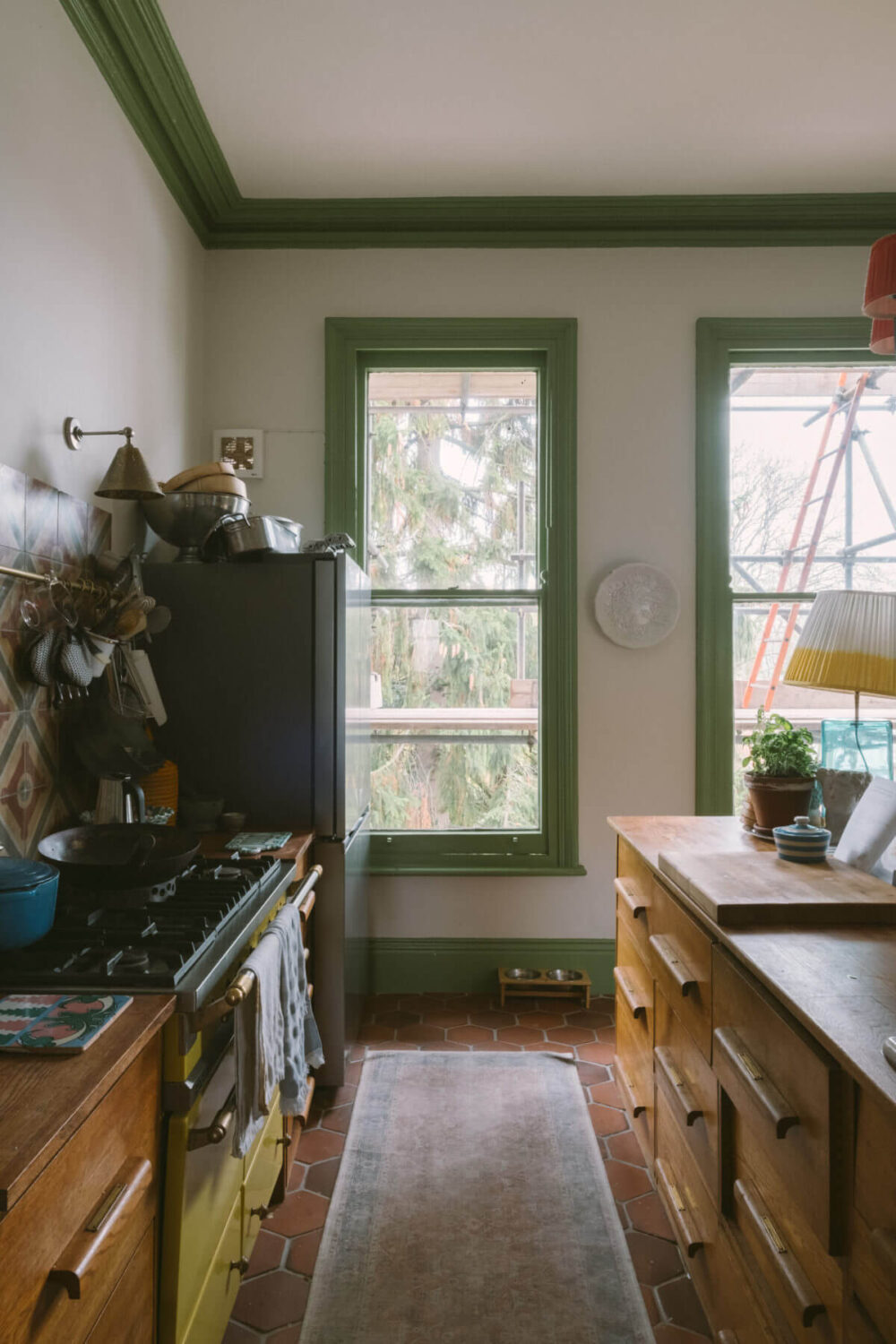 On the floor lie handmade terracotta tiles in a hexagon pattern.
In the corner of the kitchen sits a small home office with shelves.
The grand foyer is now used as a charming dining room with a rustic wooden table. For a fun design touch they painted the table legs pink in combination with light blue dining chairs.
The walls n the powder room are adorned with the Arty wallpaper by Pierre Frey.
A cozy natural cocoon is created in the master bedroom by painted the walls and ceiling in the same green shade.
The shower in the ensuite bathroom has Mexican tilework.
The home has three bedrooms, one of which is now used as a cozy snug with fireplace. As there is a freestanding bath in this room it would also be a great bedroom.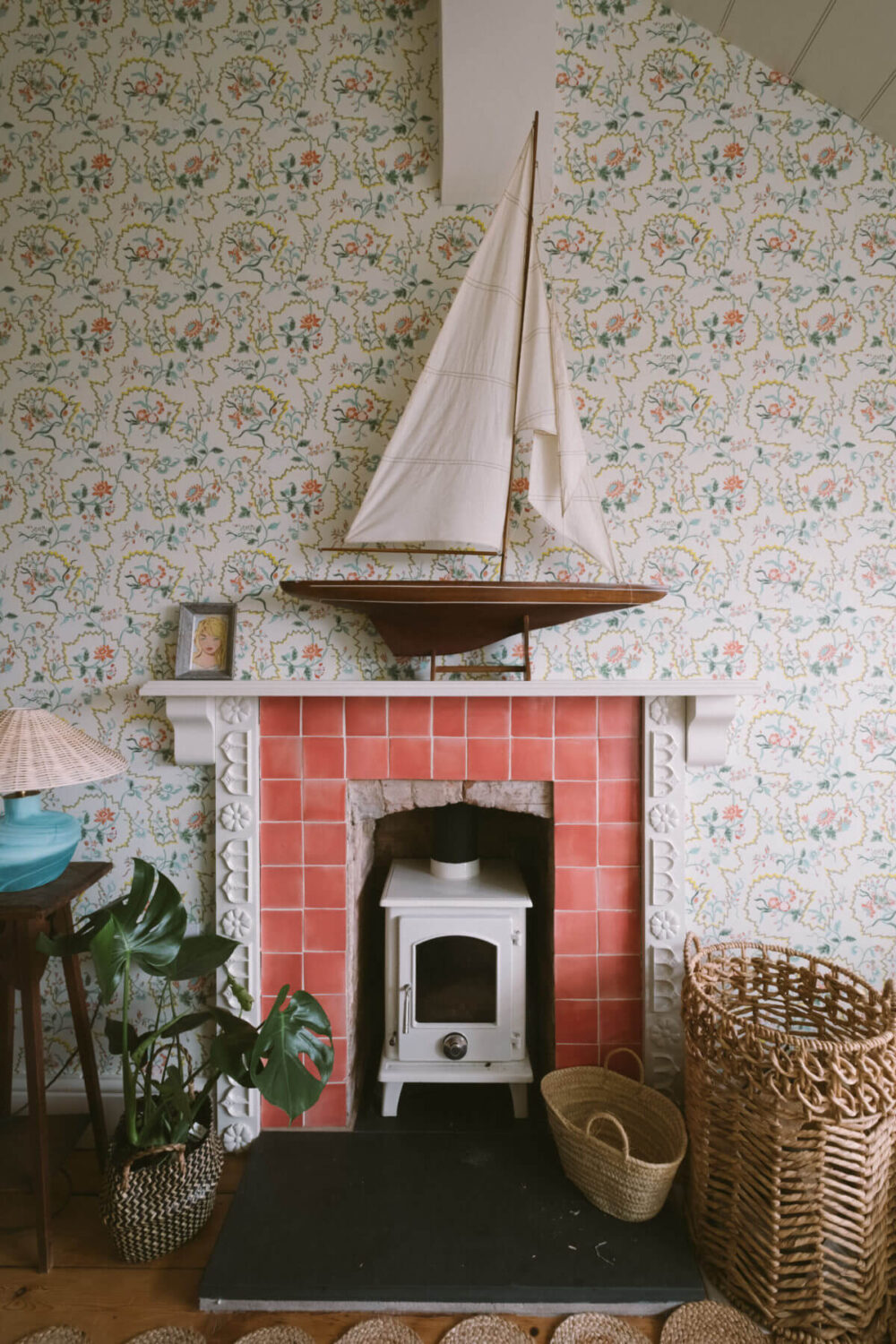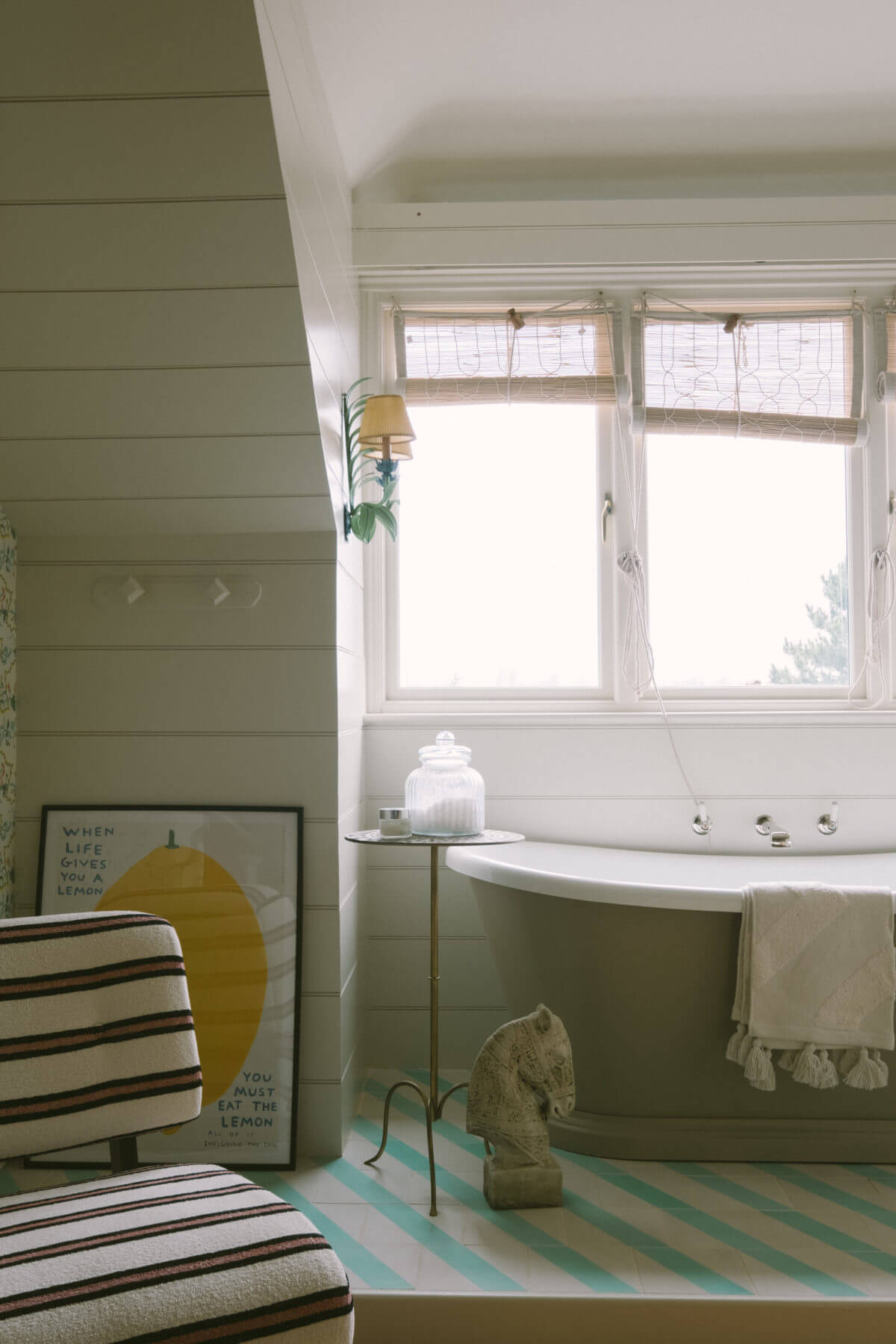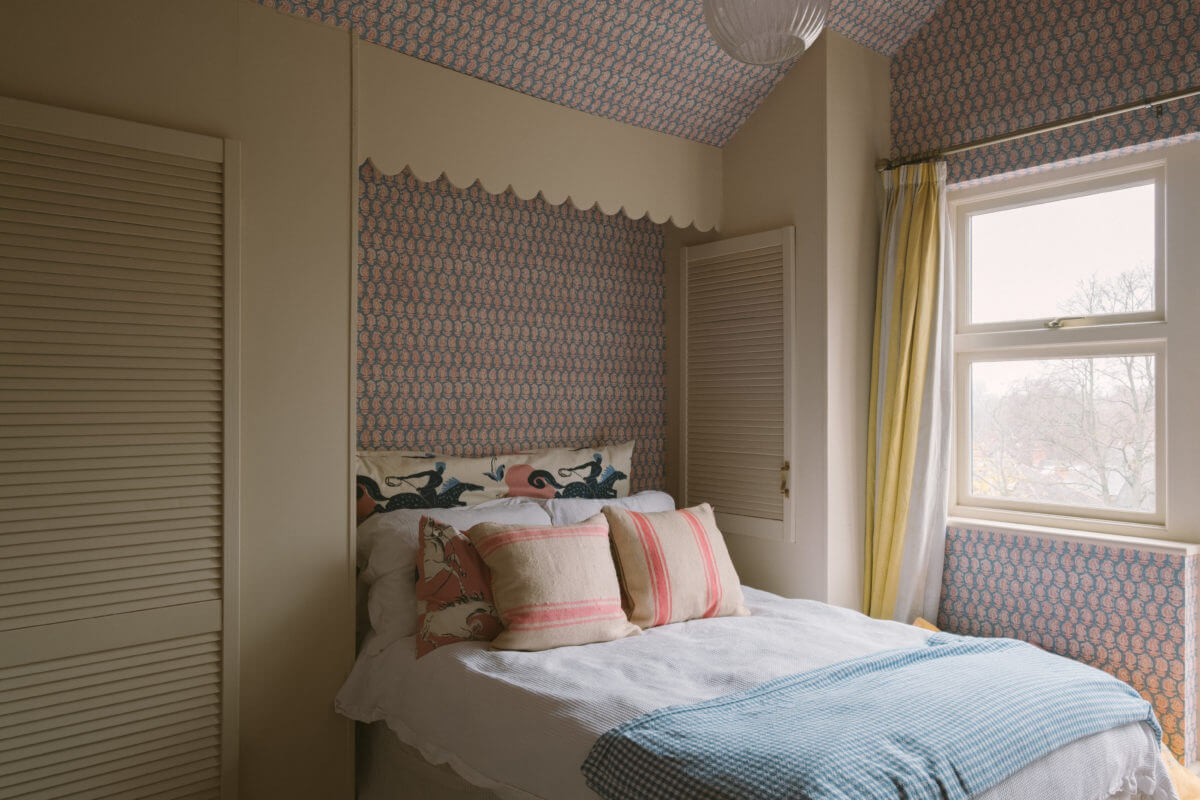 The second bathroom has pink Moroccan tiles.
photography by Shootfactory