An English Barn Conversion Decorated in Green and Blue
In an English village close to Canterbury stand a small cluster of 18th century farm buildings that have been transformed into homes. This barn conversion still has original details such as exposed wooden beams and slanted ceilings which have been paired with contemporary additions.
The charming home is decorated in a combination of vintage and newer pieces which together create cozy rooms. The cozy home has three bedrooms, two on the ground floor and a master ensuite on the first floor.
For the colors scheme the owners kept it fairly natural using beautiful green and blue shade. Though here and there they choose a vibrant color accents such as an ochre yellow sofa or a red accent wall.
The cozy living room is lighted through an arched window and skylights. The walls are painted in a soft green shade called "Card Room Green" by Farrow & Ball. A vibrant color accent has been added with the ochre yellow velvet sofa.
Vintage art and furniture pieces add character to the room.
A fireplace with a woodburner is set in the corner of the room which adds warmth in colder days.
French style doors in the sitting room leads to the garden.
through a set of double doors in the living room you enter the dining room and kitchen.
The kitchen cabinets in this bespoke kitchen are painted in the moody blue "Downpipe" by Farrow & Ball. Above the butler sink sit two windows that overlook the garden. For extra light they have added two skylights to the space.
Even the hallway is painted green and this space is also lighted by skylights.
On the ground floor are two bedrooms with a family bathroom.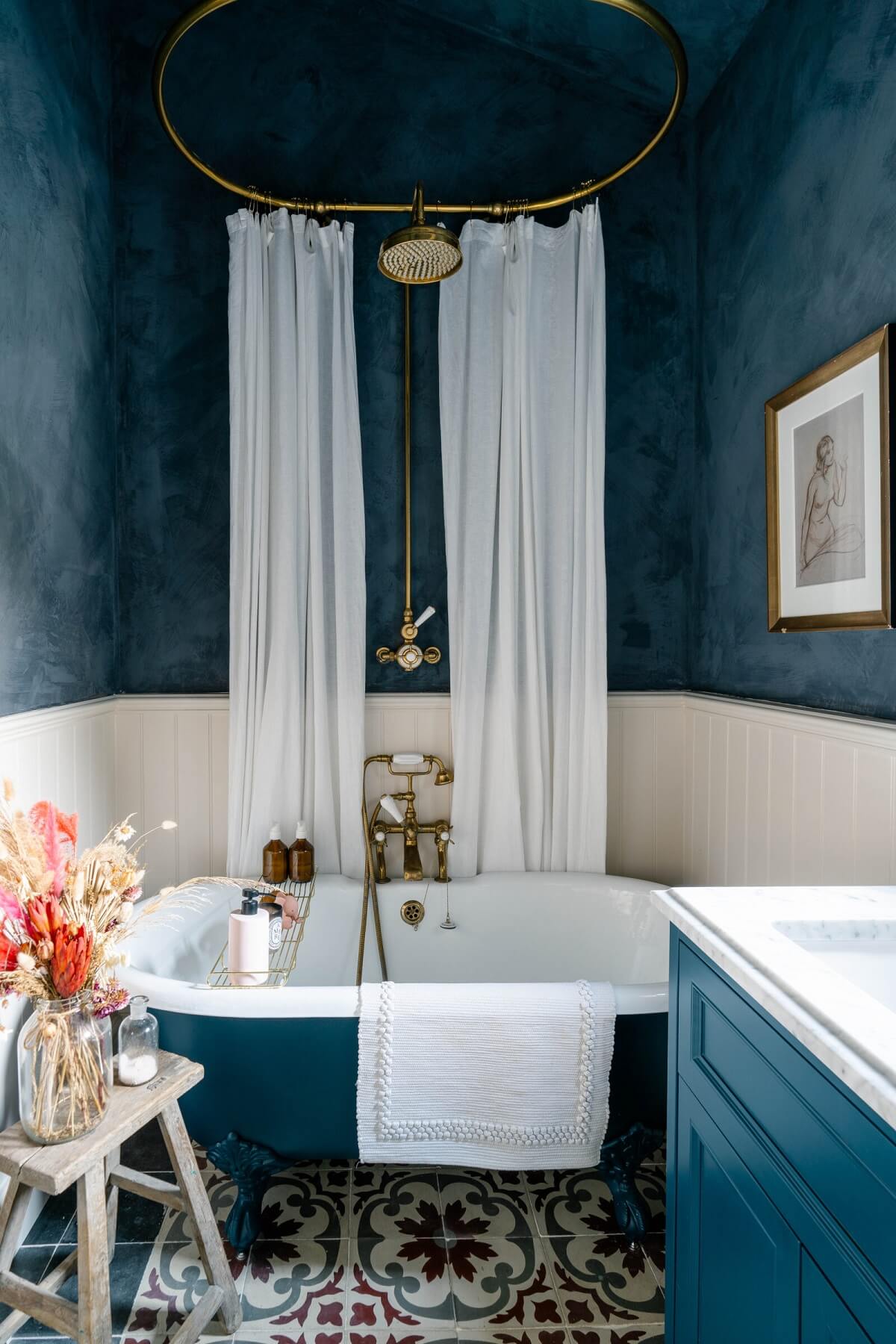 The family bathroom is completely blue with a blue clawfoot bath, a blue bathroom vanity, and beautiful blue walls that are painted in "Nightshade" by Bauwerk.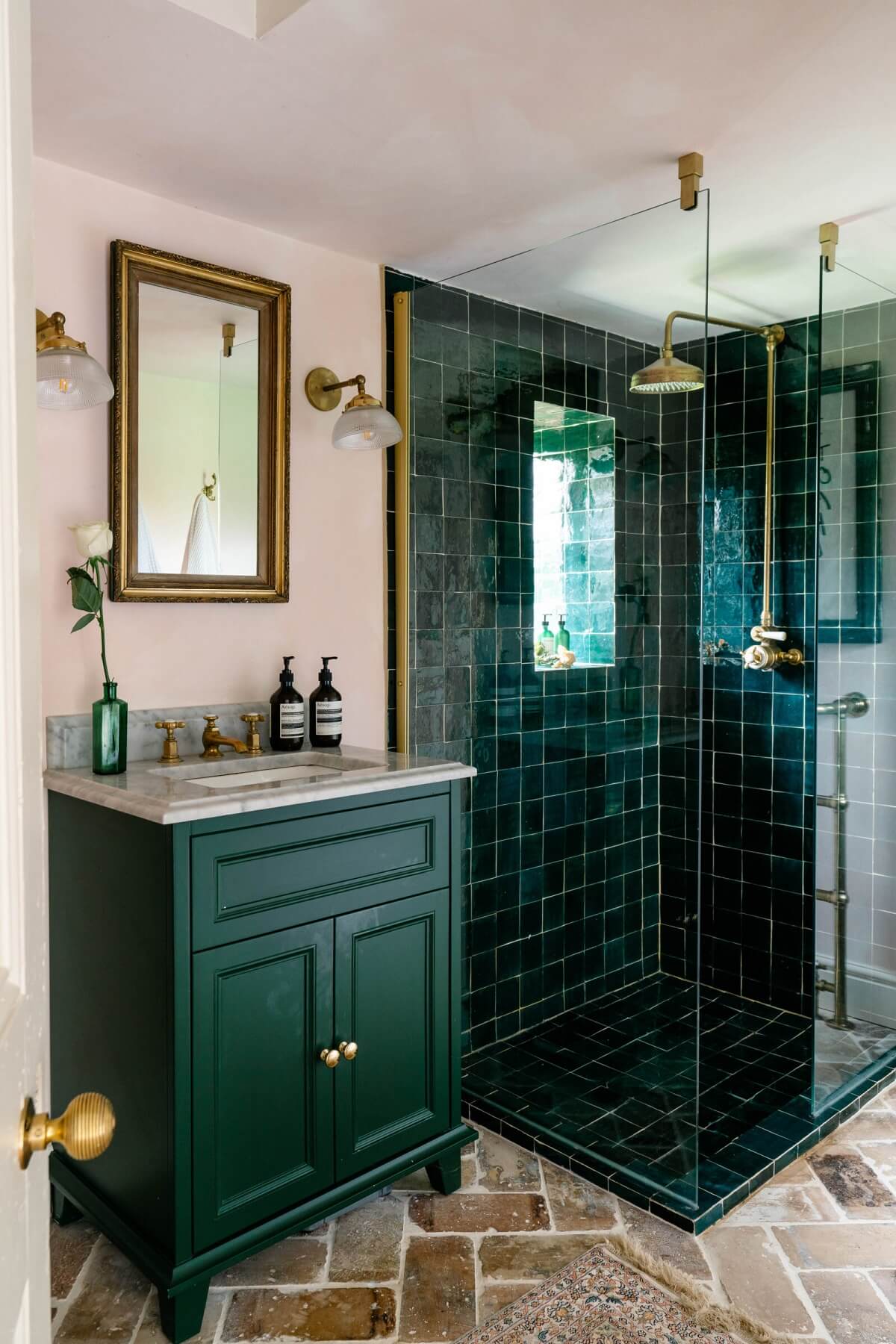 The master bathroom is painted in a soft pastel shade called 'Alabaster' by Bauwerk. On the floor lie reclaimed Spanish tiles while the shower is clad in glossy green Zellige tiles.
This barn conversion is currently for sale at Inigo