A Victorian House in London with a Blue Sitting Room
If you have been following The Nordroom for a while you know that I am a big fan of Victorian houses. These English houses are often packed with charm and historic details but they also often come with a contemporary extension so you can see a great combination of historic and contemporary design styles.
This Victorian terraced house in London owned by Lucy Williams also has a contemporary extension, and just like in many other Victorian houses it's the kitchen that is housed in the new addition to create a grand social kitchen that can be enjoyed throughout the day.
Blue is the favorite color of the owners of this house. Not only is the original Victorian sitting room completely painted in a mid blue shade but the kitchen cabinets are also painted in a light blue color which gives the room a cheerful look.
On the ground floor is a double reception room with rustic wooden doors that divide the two spaces. The front room with the bay window is completely painted (even the ceiling) in a powder blue shade. It's a bold choice for a sitting room and not one that I see very often.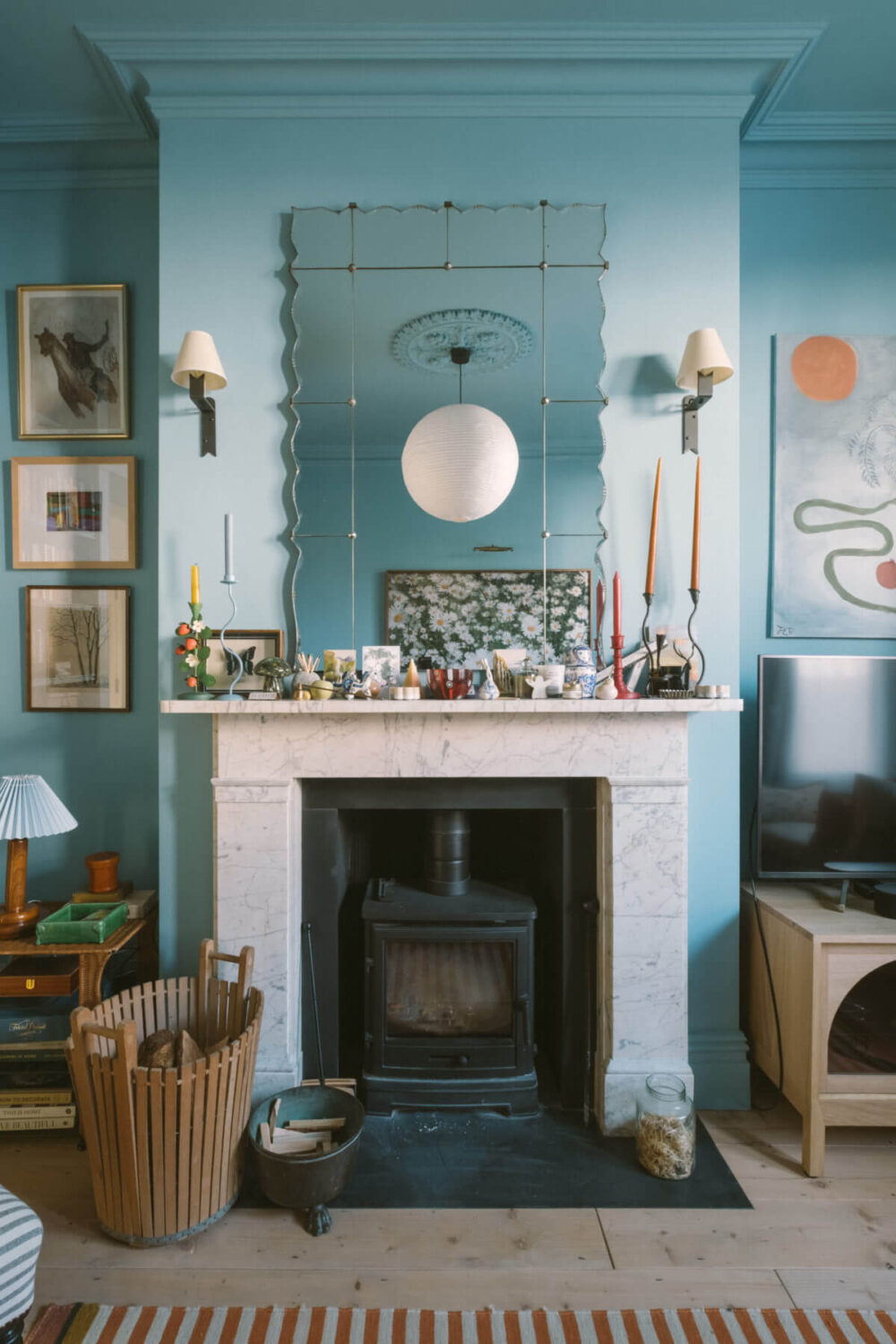 The room is centered around a beautiful marble fireplace.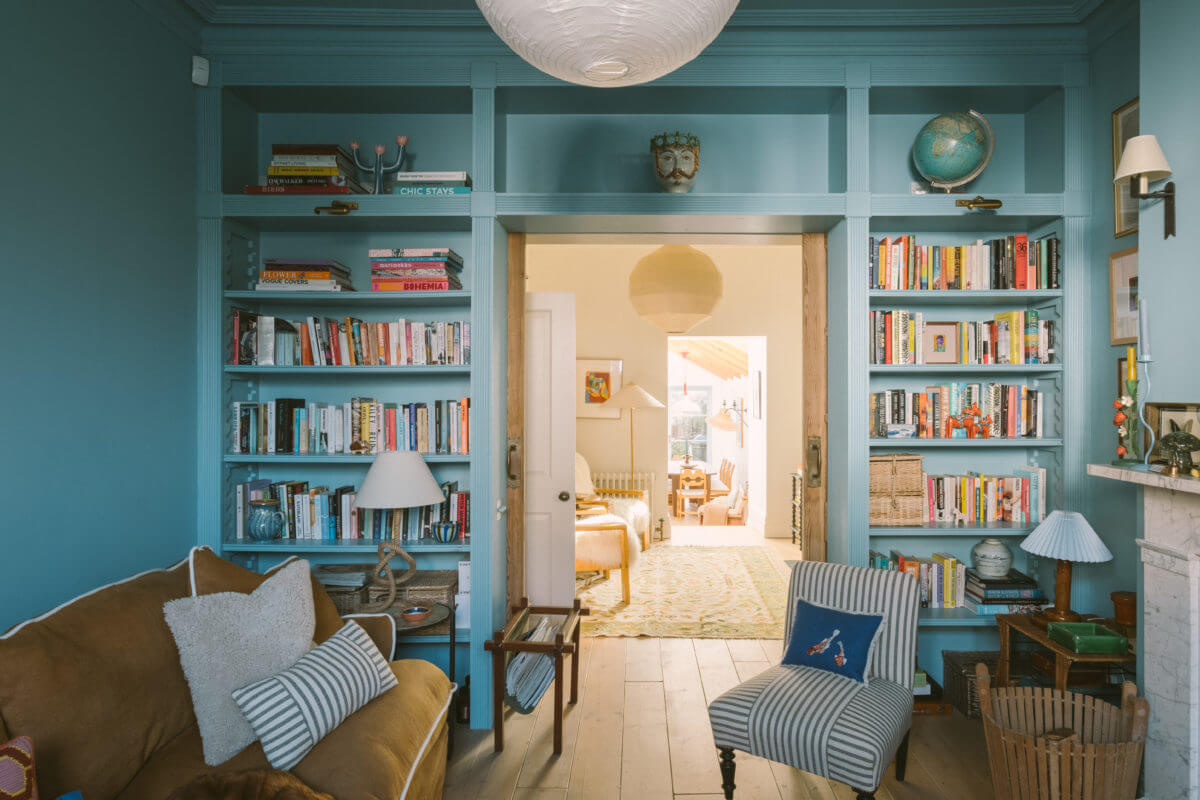 Beautiful wooden sliding doors divide the two sitting rooms. They add a lot of character to both rooms.
No bold colors in the bac sitting room, instead they created a serene sitting room with two armchairs in front of the marble fireplace.
A few steps down from the second sitting room leads you to the new kitchen extension.
The kitchen overlooks the garden and with windows at the back and large skylights the room is flooded with light.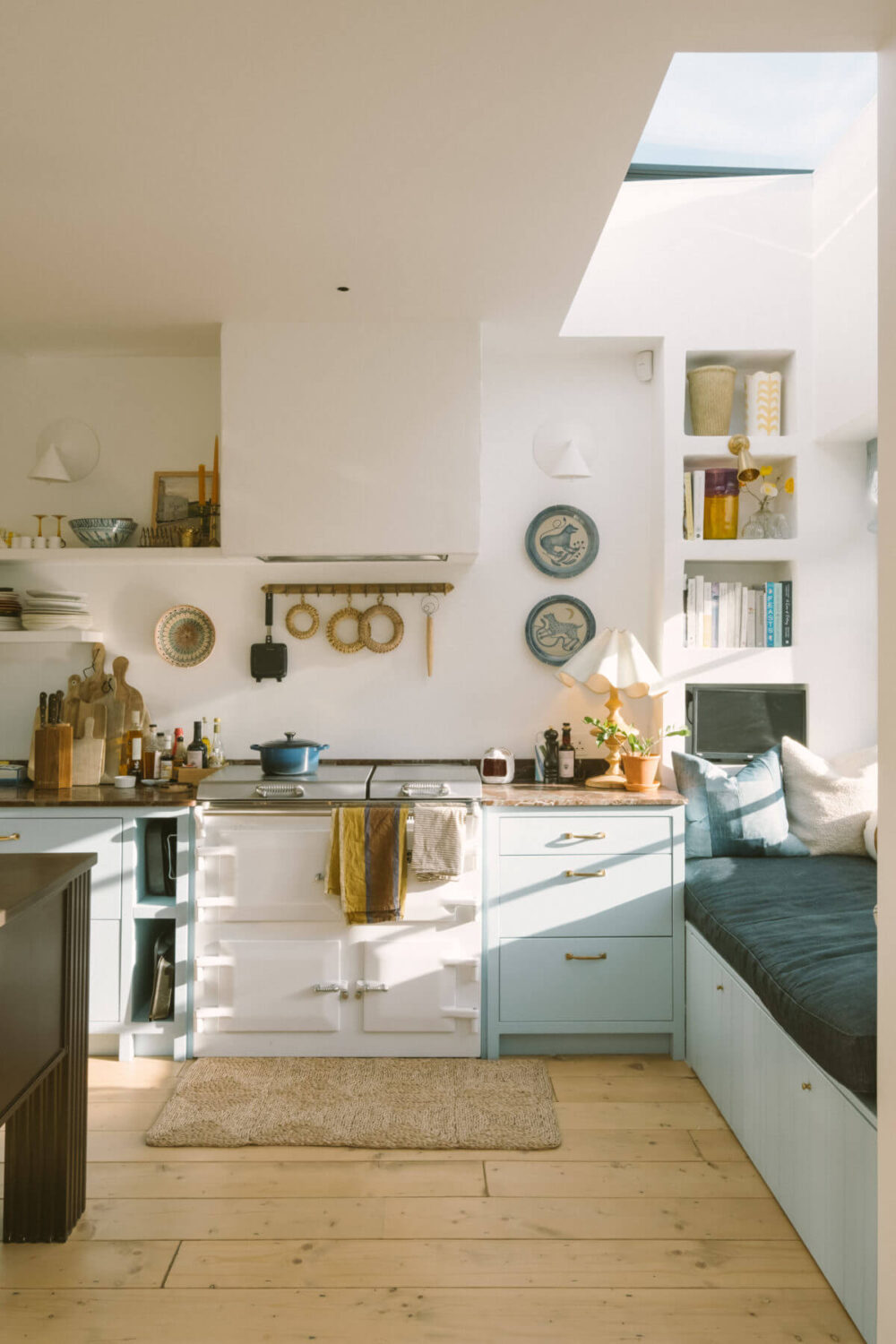 The light blue kitchen cabinets are combined with brass fixtures and a black marble worktop.
In front of the window they created a cozy seating bench with storage underneath. Light comes from two sides as there is also a skylight overhead.
Under the skylight with wooden beams sits a large dining area that can easily sit eight people.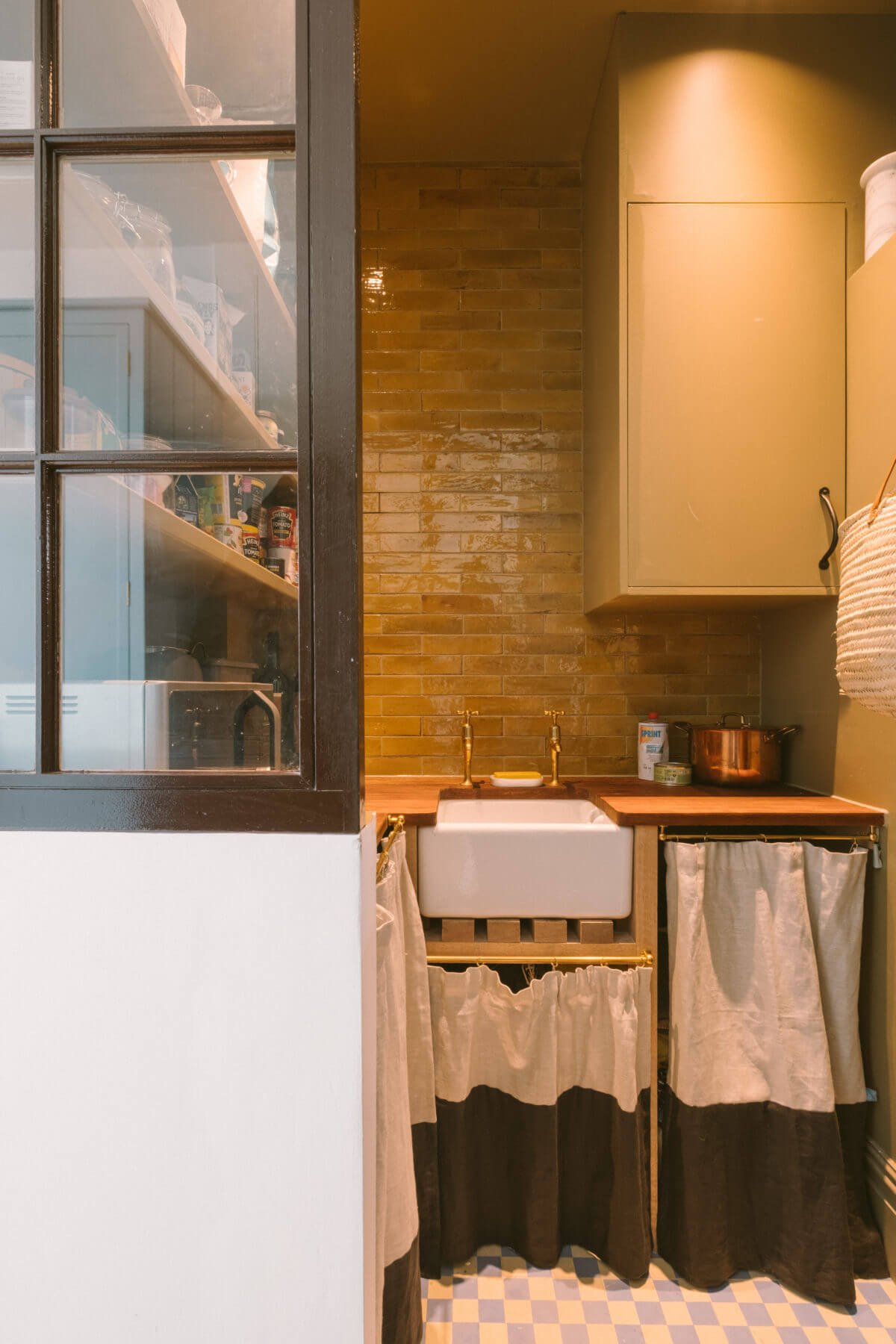 The kitchen pantry is decorated with warm ochre yellow tiles.
Powder rooms are no longer a dull affair. The smallest rooms in the house is often decorated with bold wallpapers or color as is also visible in this home.
The master bedroom has a unique flowing striped headboard. As well as built in wardrobes and an ensuite bathroom.
The bedroom on the top floor has low ceilings and slanted walls but that didn't keep the owners of doing something unique to this room. The entire room, including the ceiling, has been decorated in a busy wallpaper.
At the back of the house is a 35 foot south-facing flowering garden with a lawn and a stone terrace.
photography by Shootfactory