Best of 2022: Living Rooms
At the end of the year, it's time to look back at the best interiors and outdoor spaces that were posted on The Nordroom in the last twelve months. In the Best of 2022 series I will share the most beautiful spaces of this year.
Every room that is posted in this post includes a link to the full home tours in which you can find these interiors so you can see more of these beautiful homes.
It's been a pleasure to share all these beautiful homes with you this year. And I hope that I will continue to inspire all my readers in the upcoming year with beautiful interior inspiration. If you want to stay up to date with the latest blog post of The Nordroom, you can subscribe to the newsletter.
Make sure to check in with The Nordroom this week to take a look at all the best interiors of this year. In this post, you will find the best living rooms of 2022. Enjoy!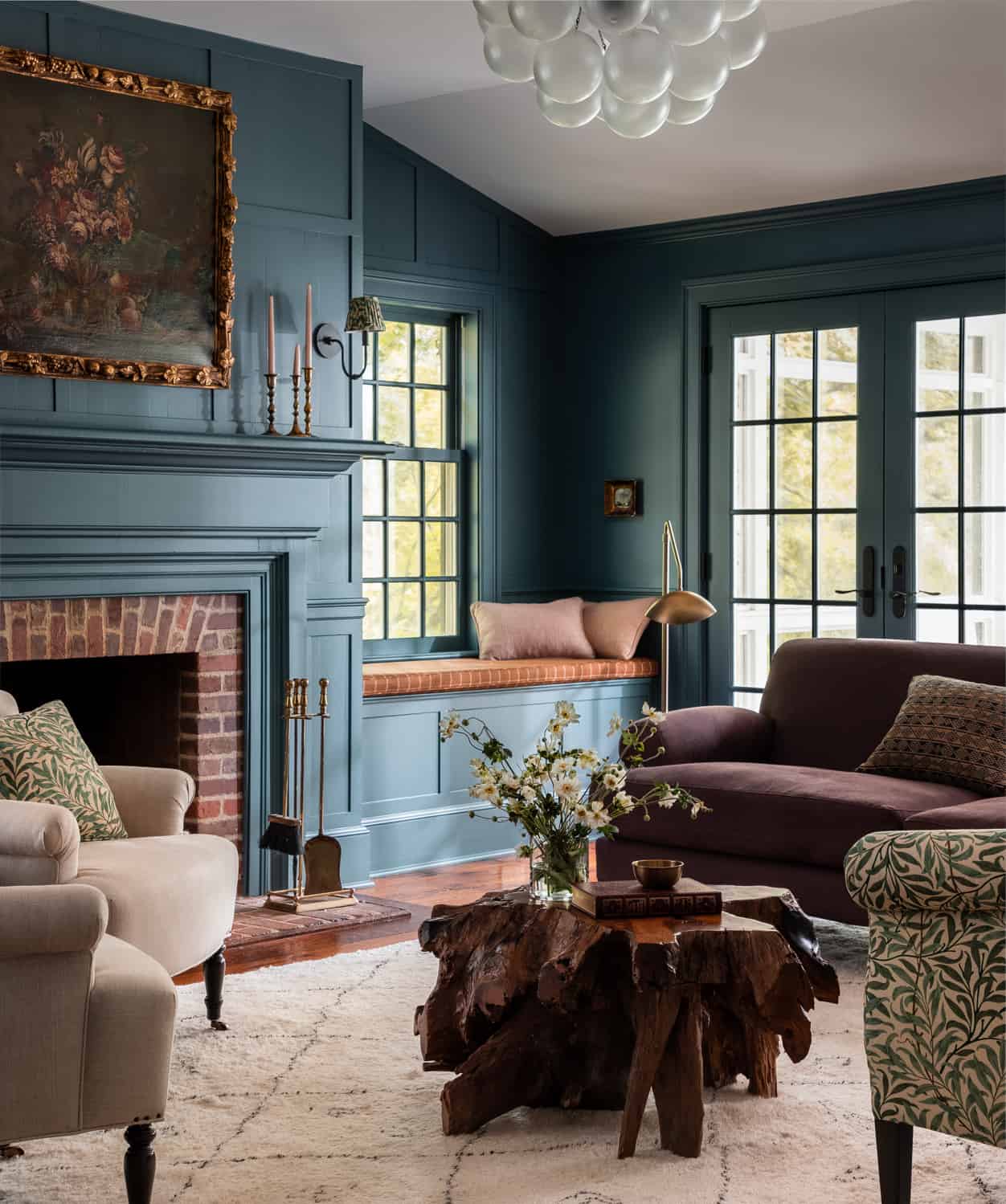 Interior designer Heidi Caillier knows as no other how to combine colors, textures, and styles. This living room in a Bedford home is an example of that. The room is painted in "Wellfleet" by Portola Paints.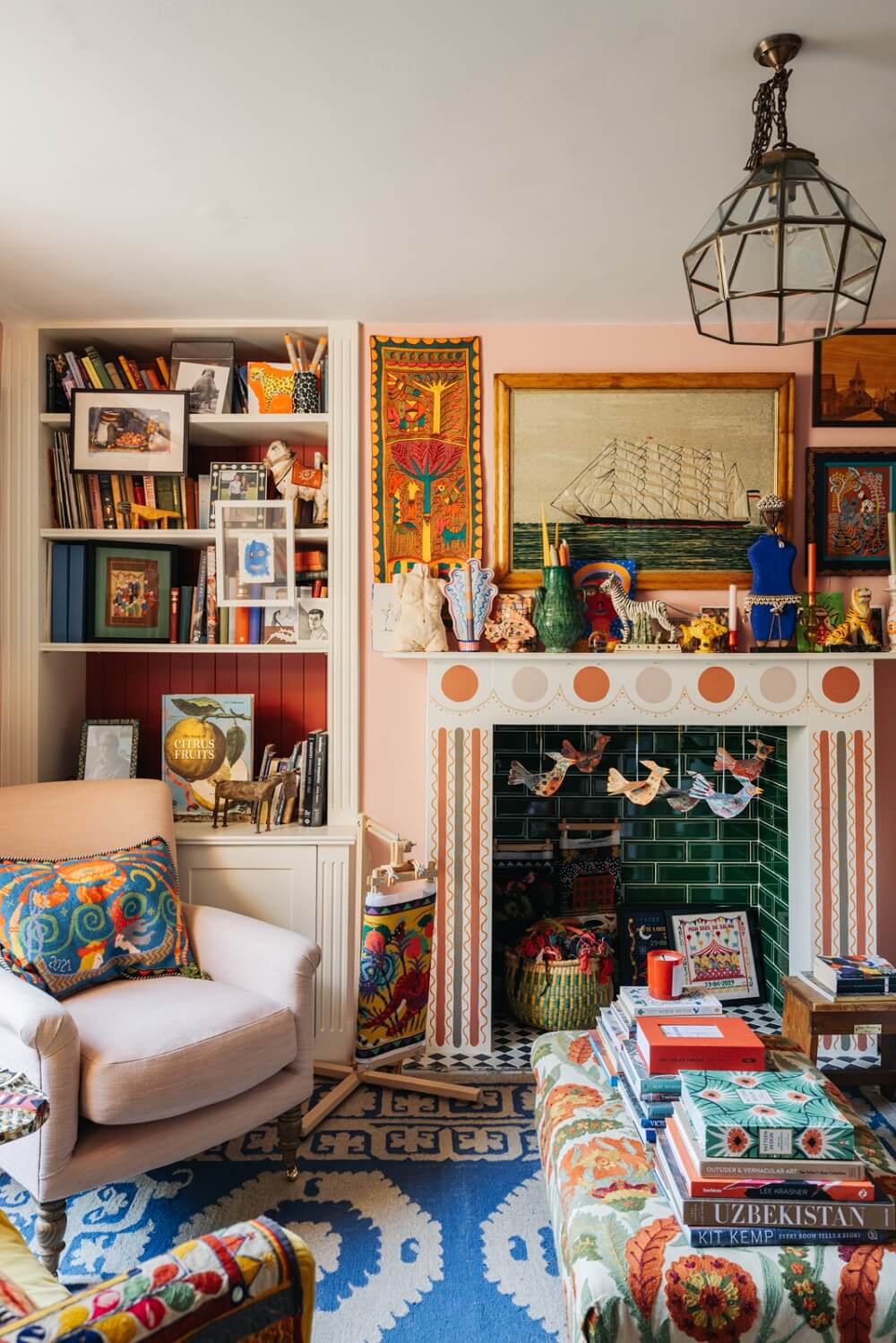 The playful maximalist home of embroiderer Eppie Thompson was one of the most popular home tours of this year. The colorful living room is a great peek into this amazing home.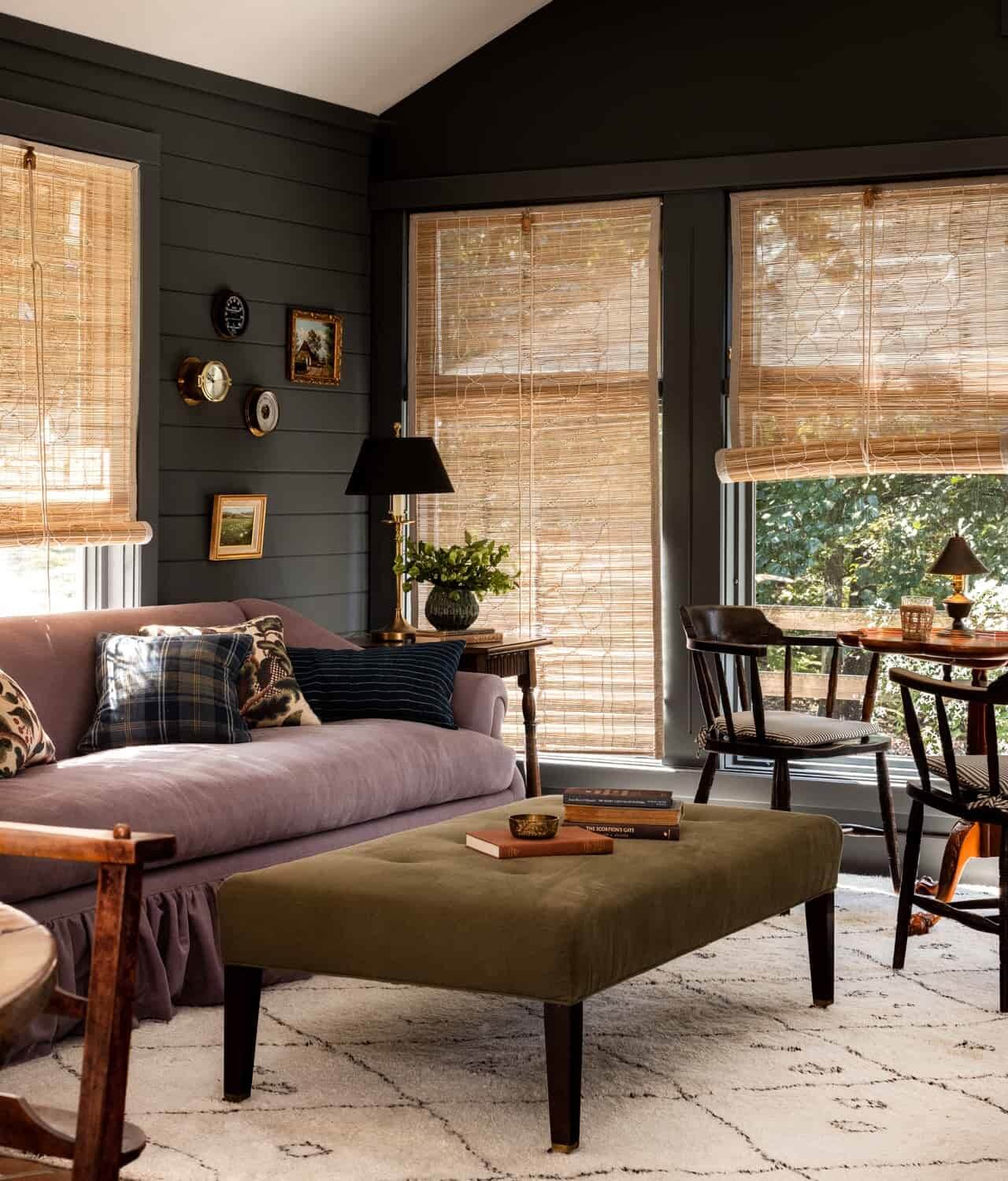 A country house in Dutchess County features two sitting rooms including this moody room with a lavender sofa.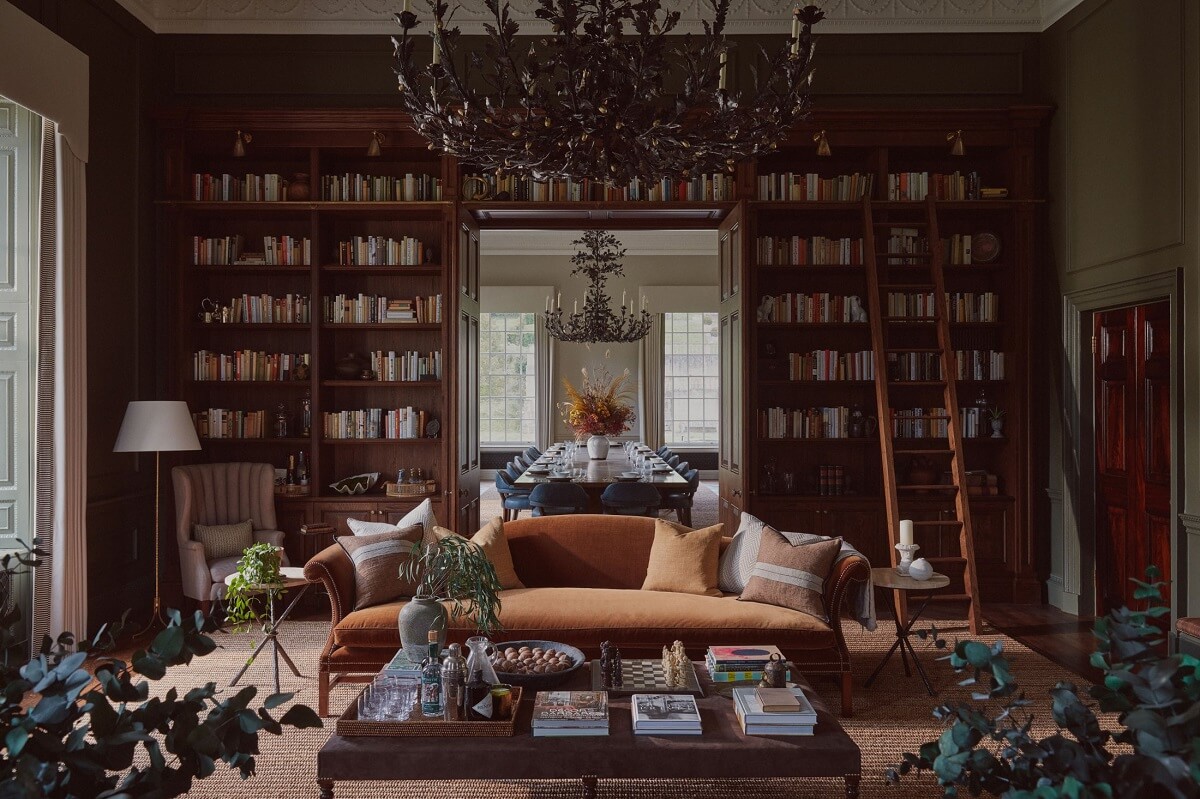 A grand Georgian manor house in England has been renovated into a warm family home. The library room is a stunning room using warm textures and a big bookcase.
Influencer and Scotland's Home of the Year-tv presentor Kate Spiers and her husband Jord have sold their light Glasgow apartment. Her living room features an amazing custom bookcase in a sage green color.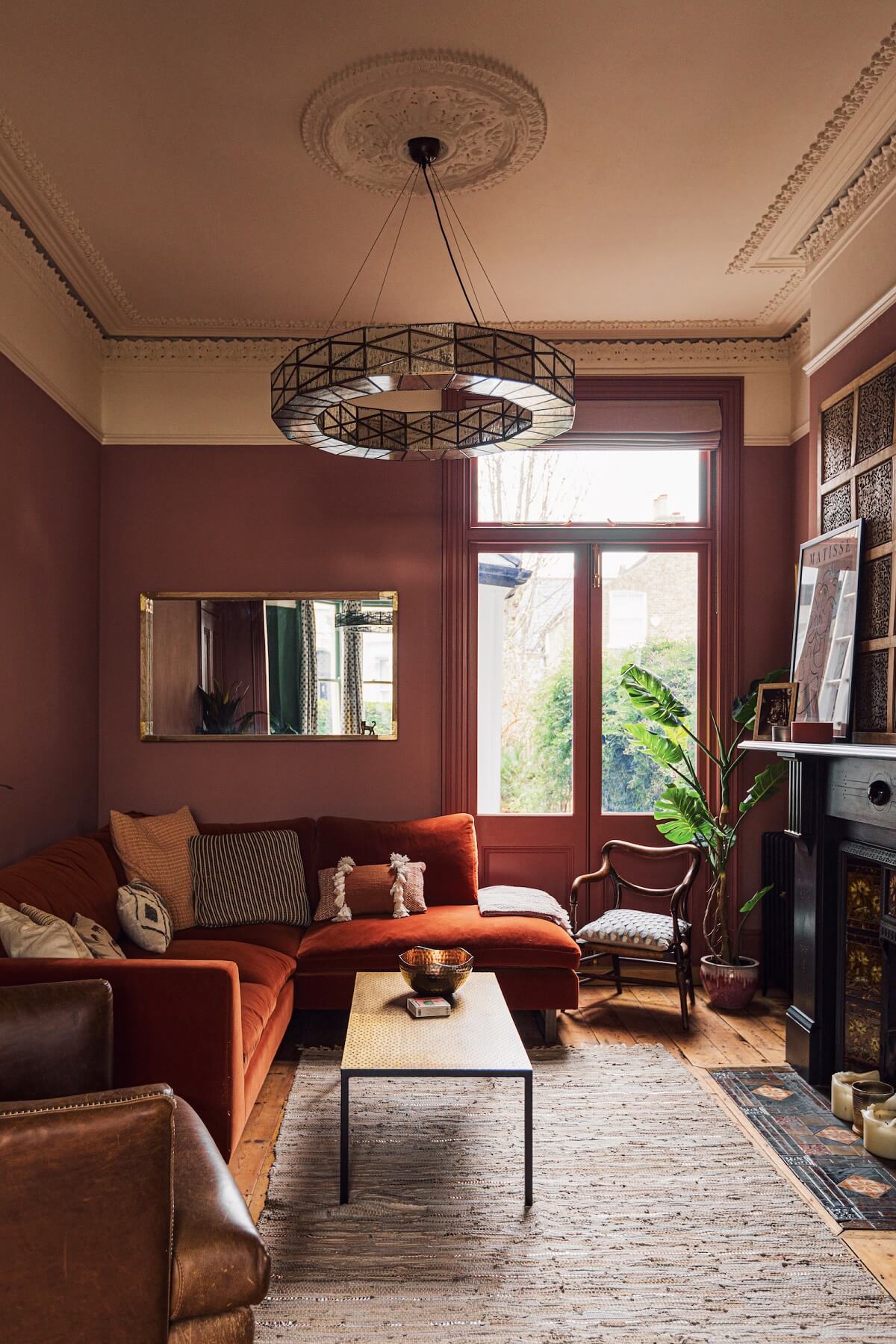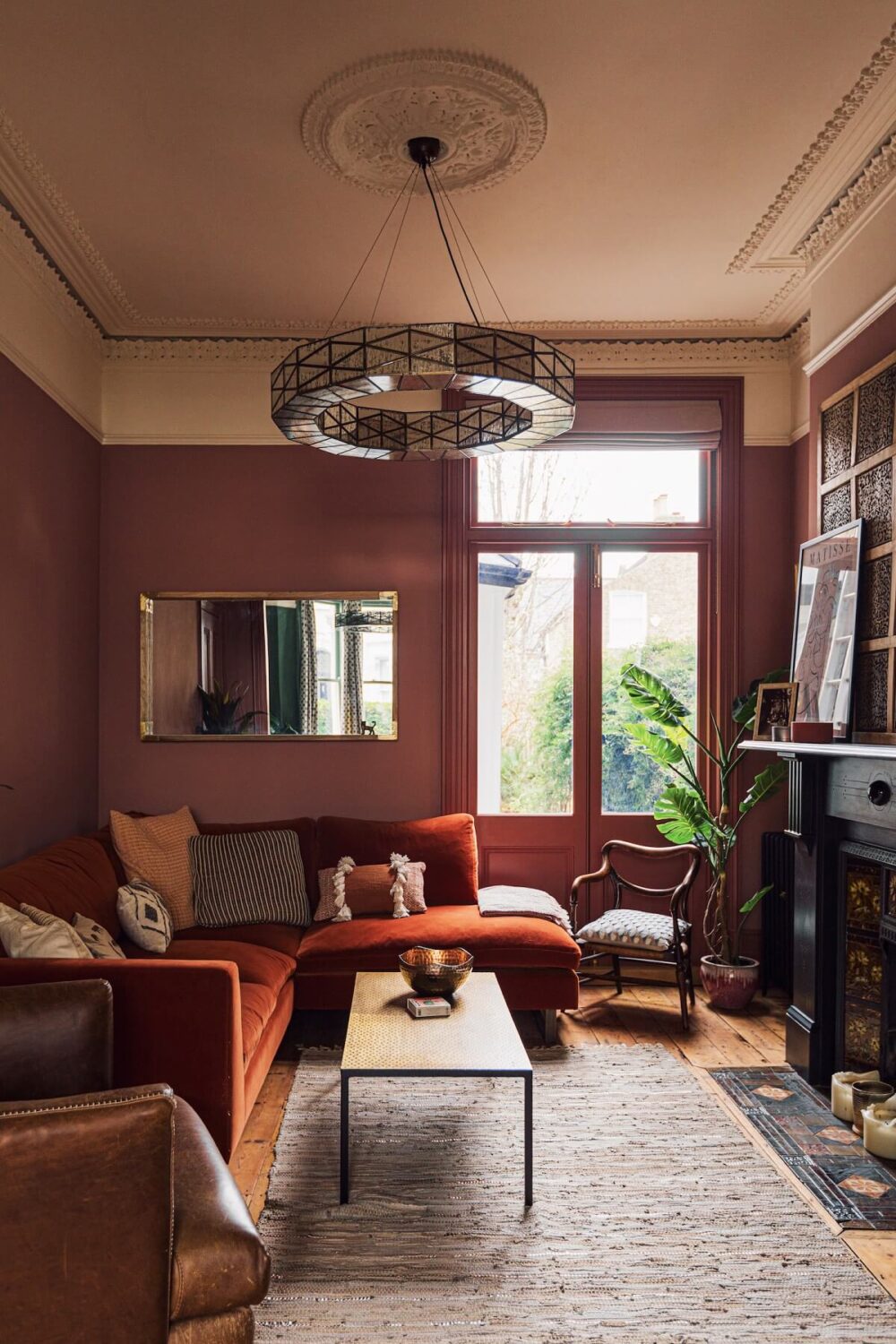 I love it when home owners go for color in their homes and this living room in an elegant London home is painted in a beautiful warm pink shade.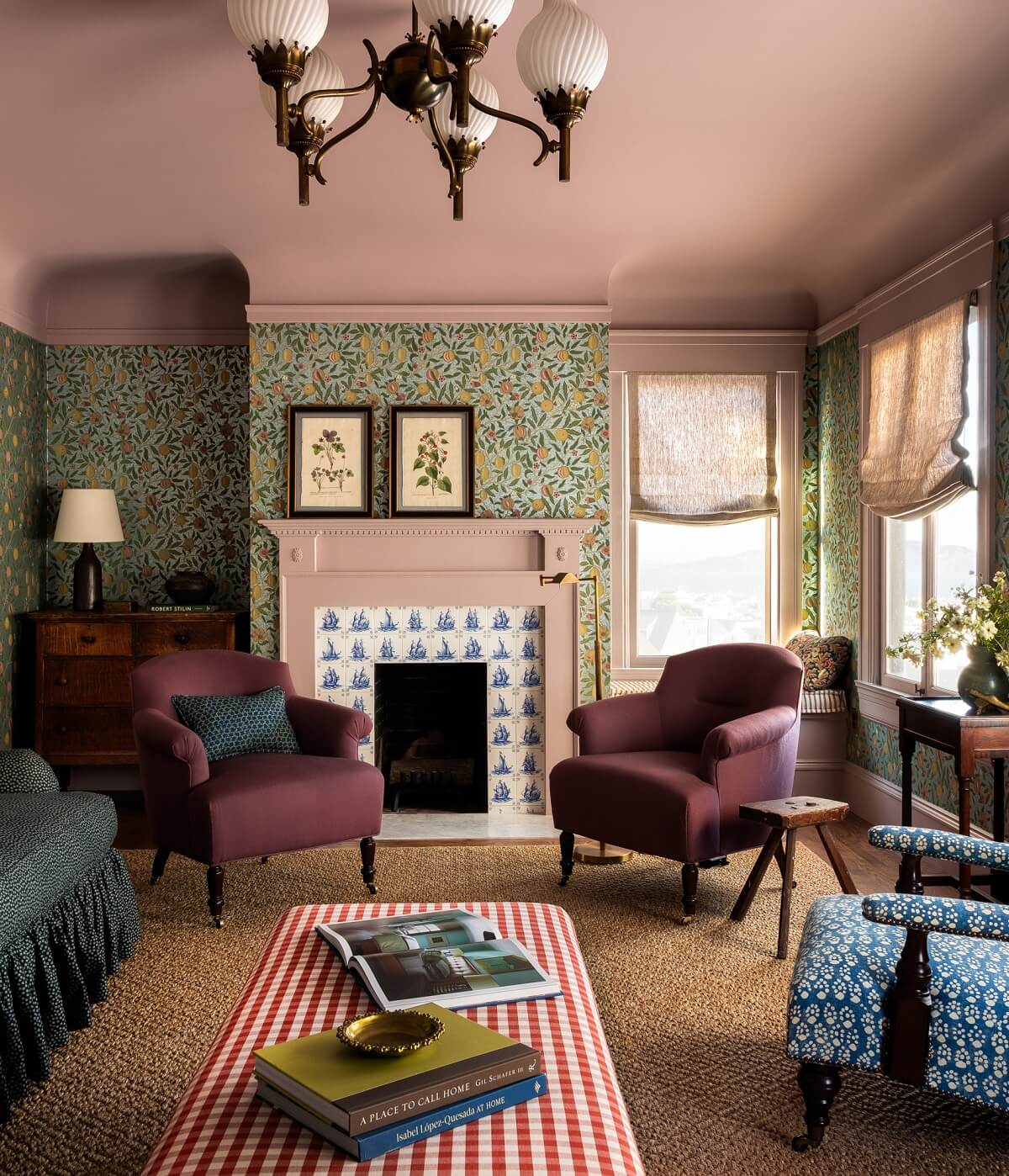 These two living rooms are both located in the same San Francisco home. It is, again, the work of designer Heidi Caillier which can see from the brilliant combination of colors, patterns, and textures.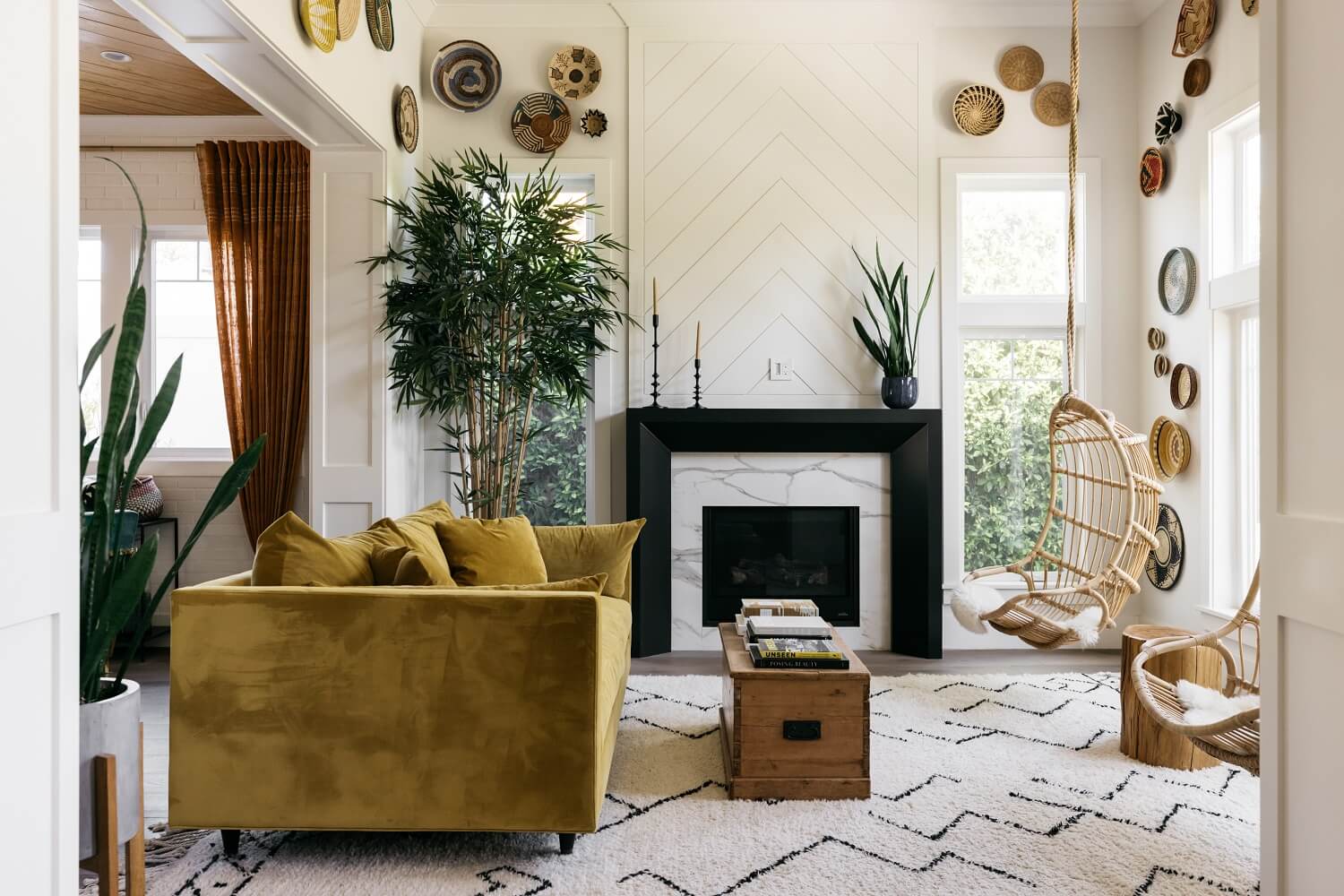 Emmy Raver-Lampman and Daveed Diggs sold their Los Angeles home this year. The living room has two hanging chairs and it is decorated with baskets that Emmy found all over the world.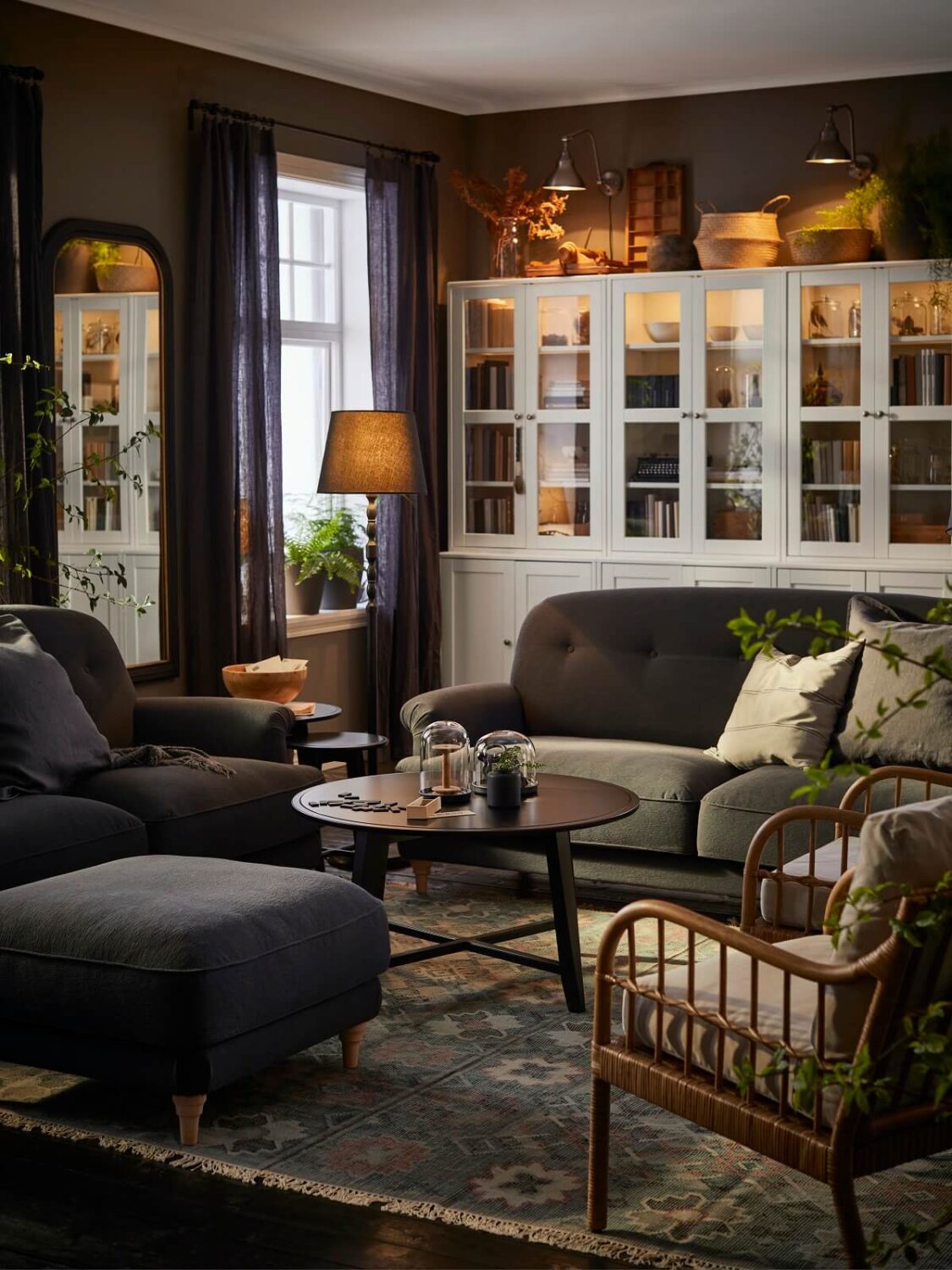 Not a year goes by without some inspiring interior insiration from IKEA. This moody living room is part of their Winter collection.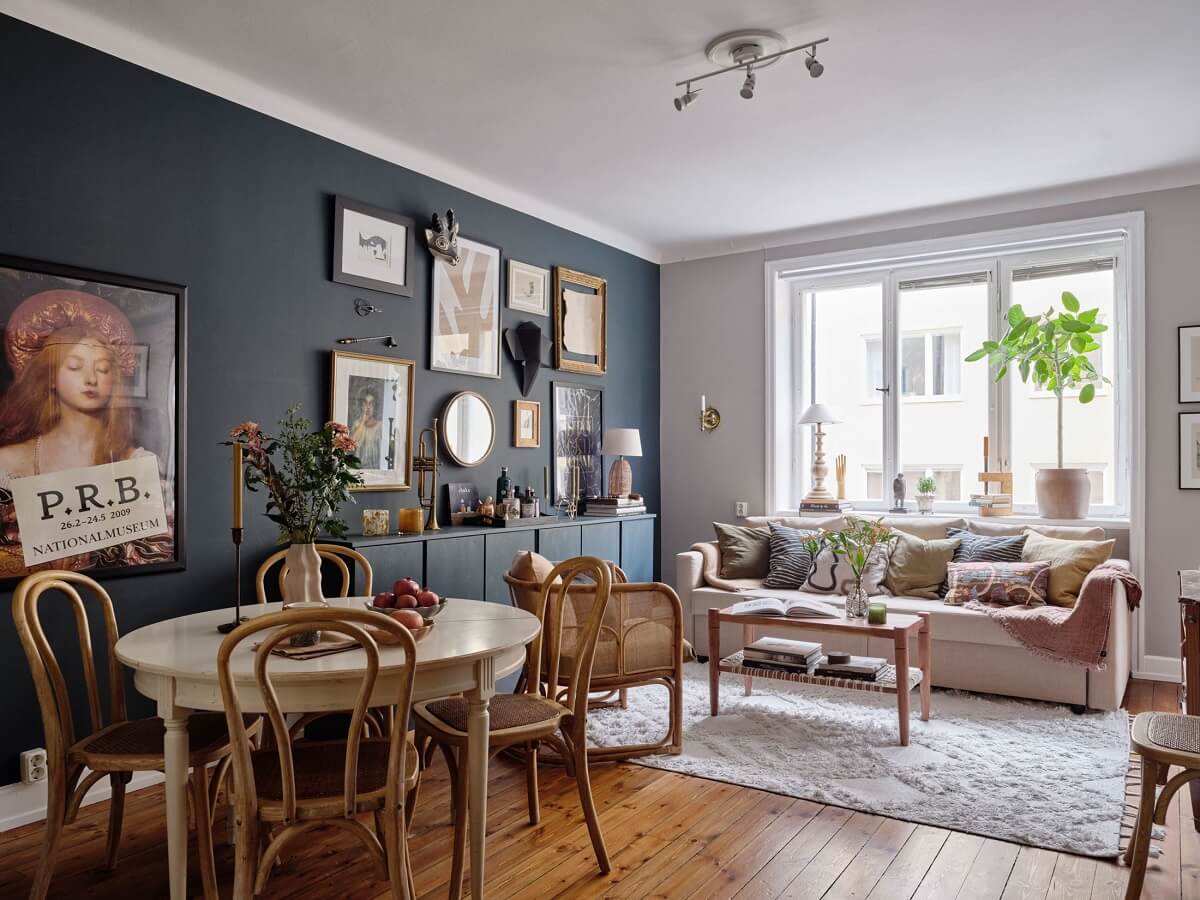 A small Nordic home has a charming living room with a dark blue accent wall and plenty of art on the wall.
Blue as an accent color is also visible in a Victorian London home designed by Frank and Faber. Every room of the house has bold color accents and for the built in cabinet and ceiling in the living room they opted for a deep blue shade.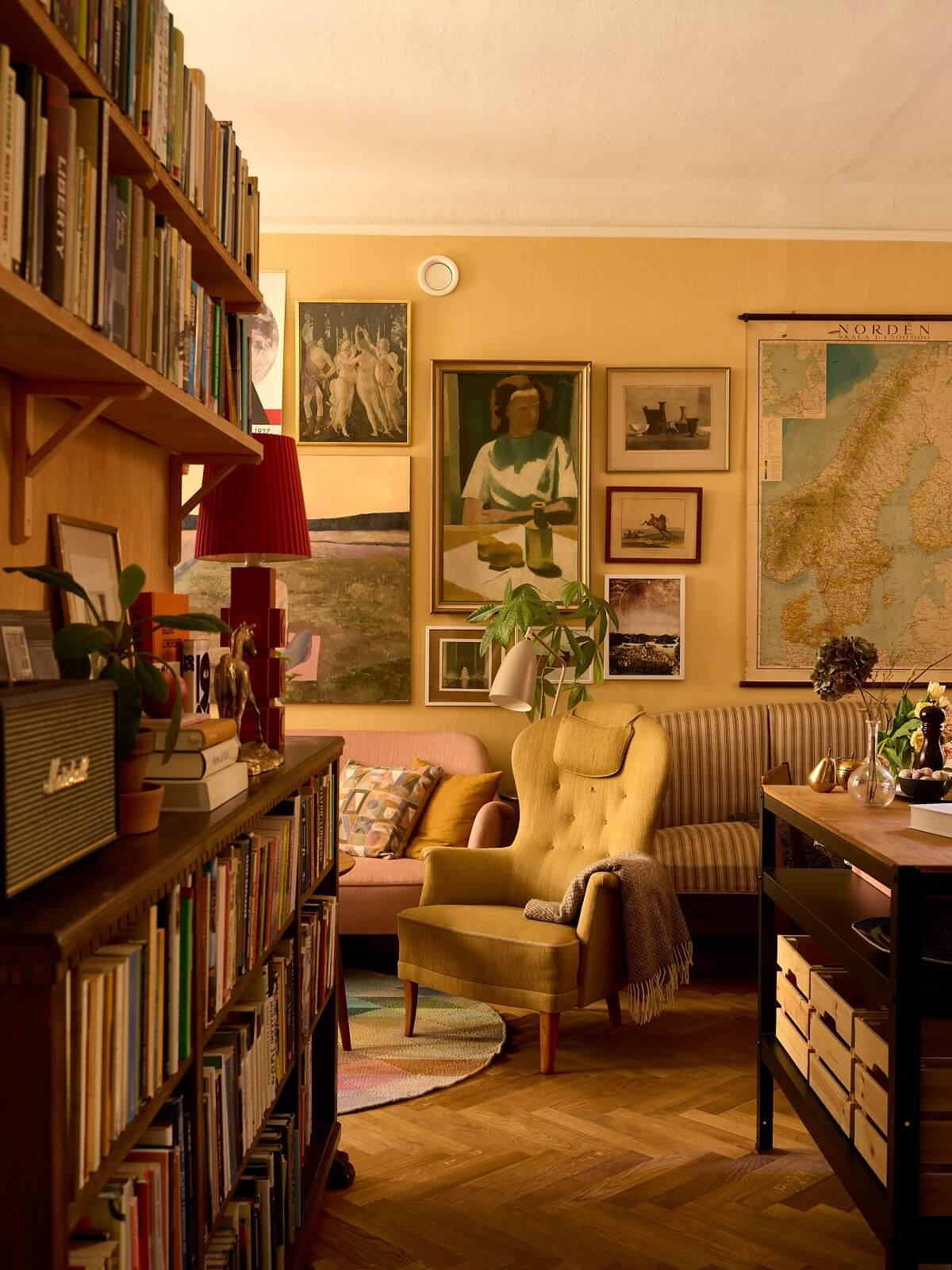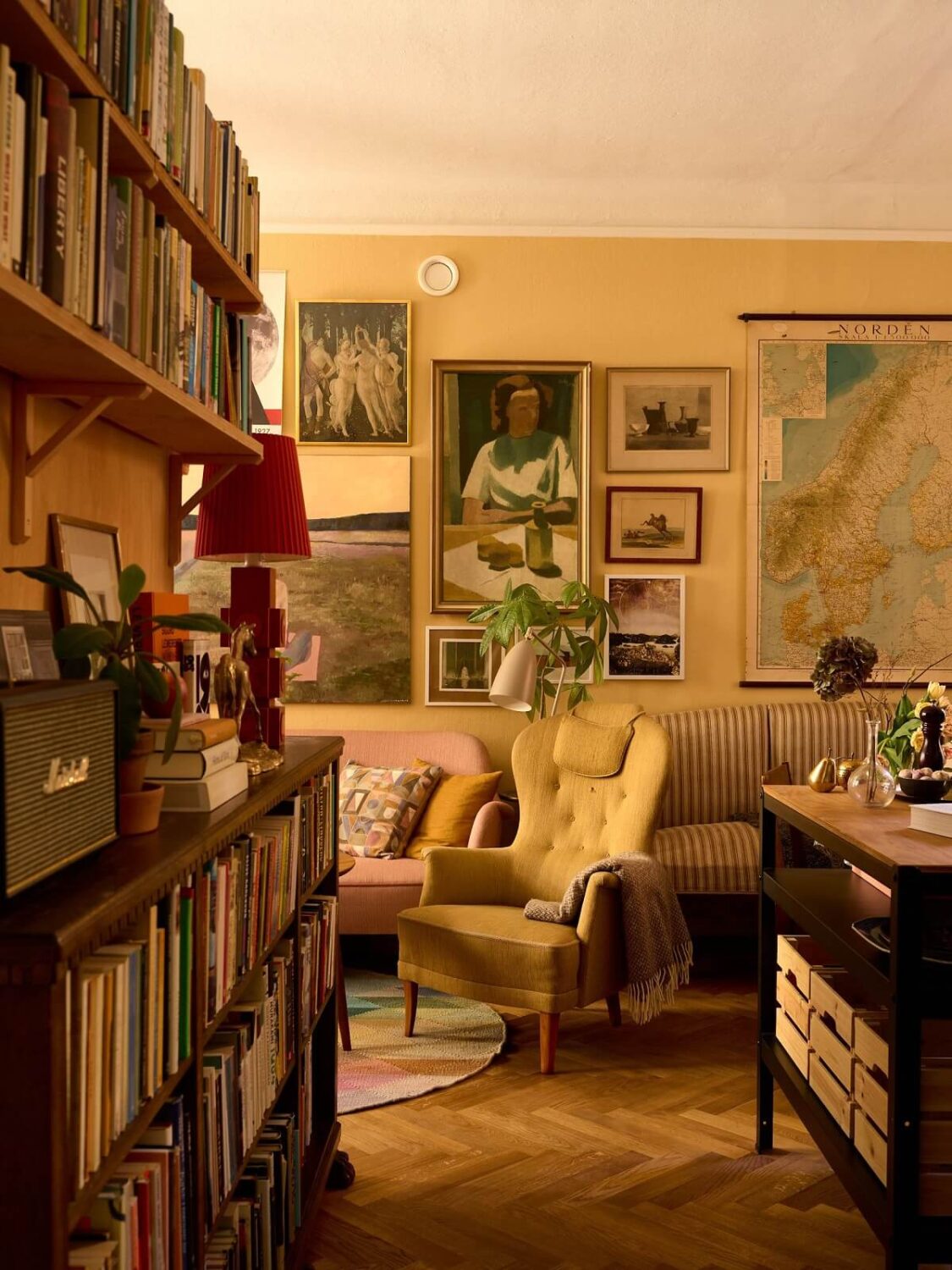 The living room in a small vintage Swedish apartment is painted in a warm yellow shade which is combined with midcentury furniture and a herringbone floor.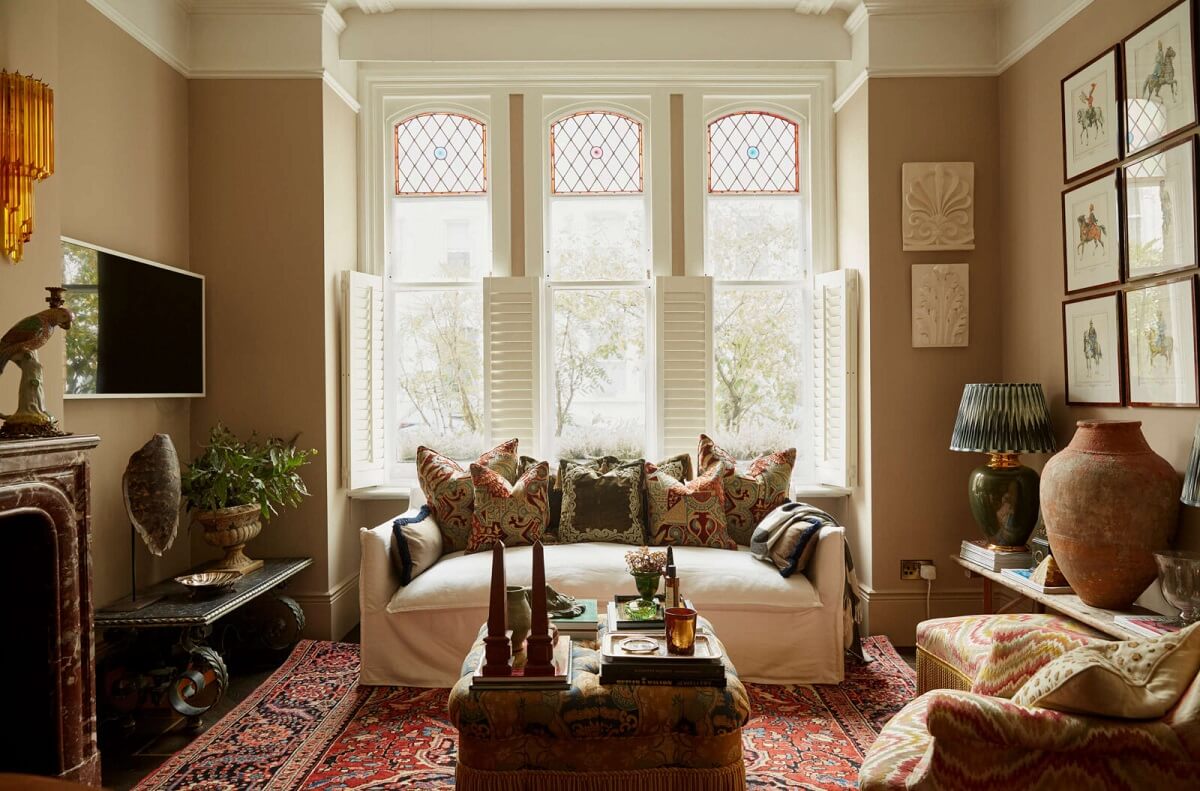 A charming antique apartment in London has a lovely living room with walls painted in Jitney by Farrow & Ball.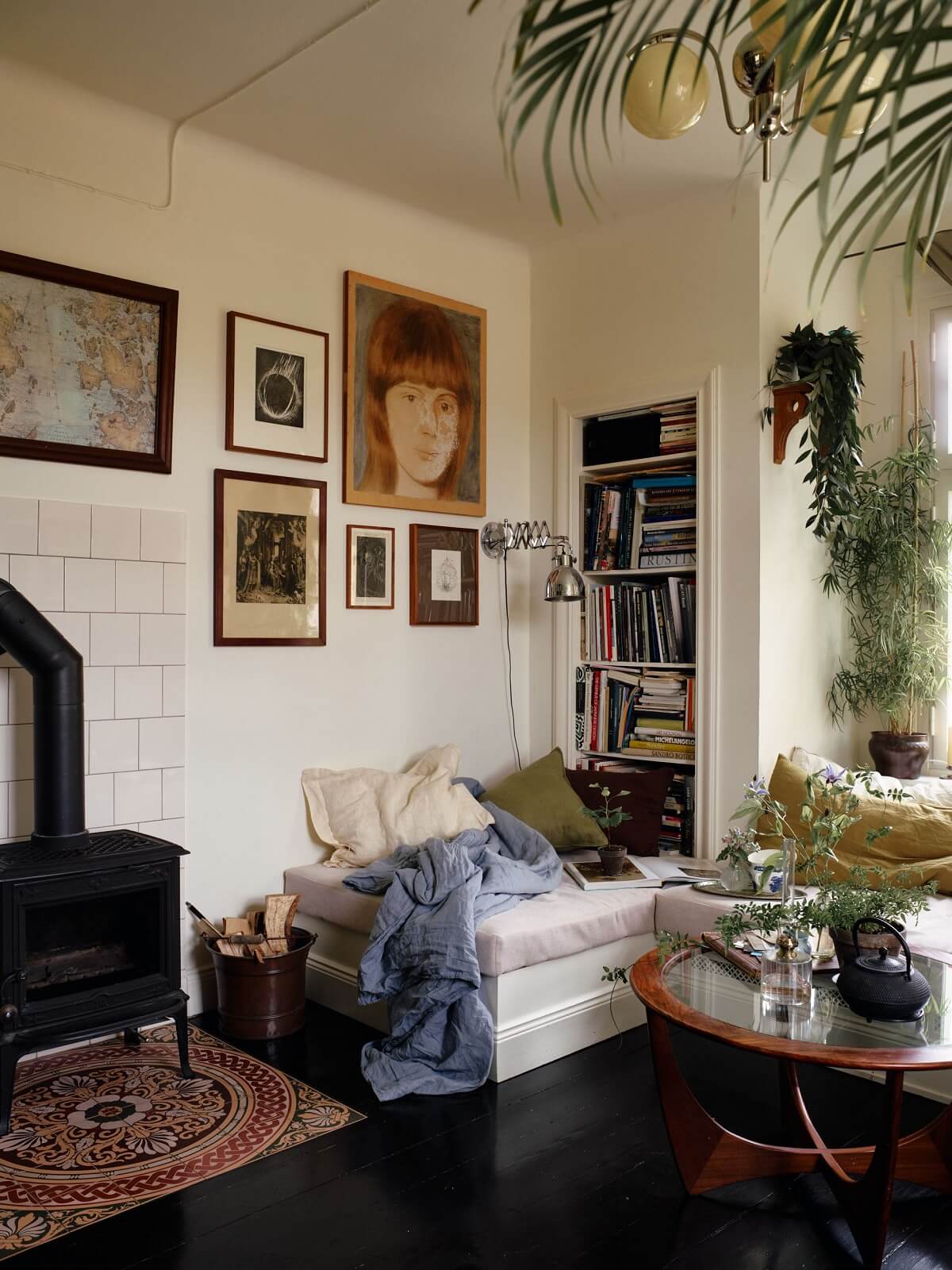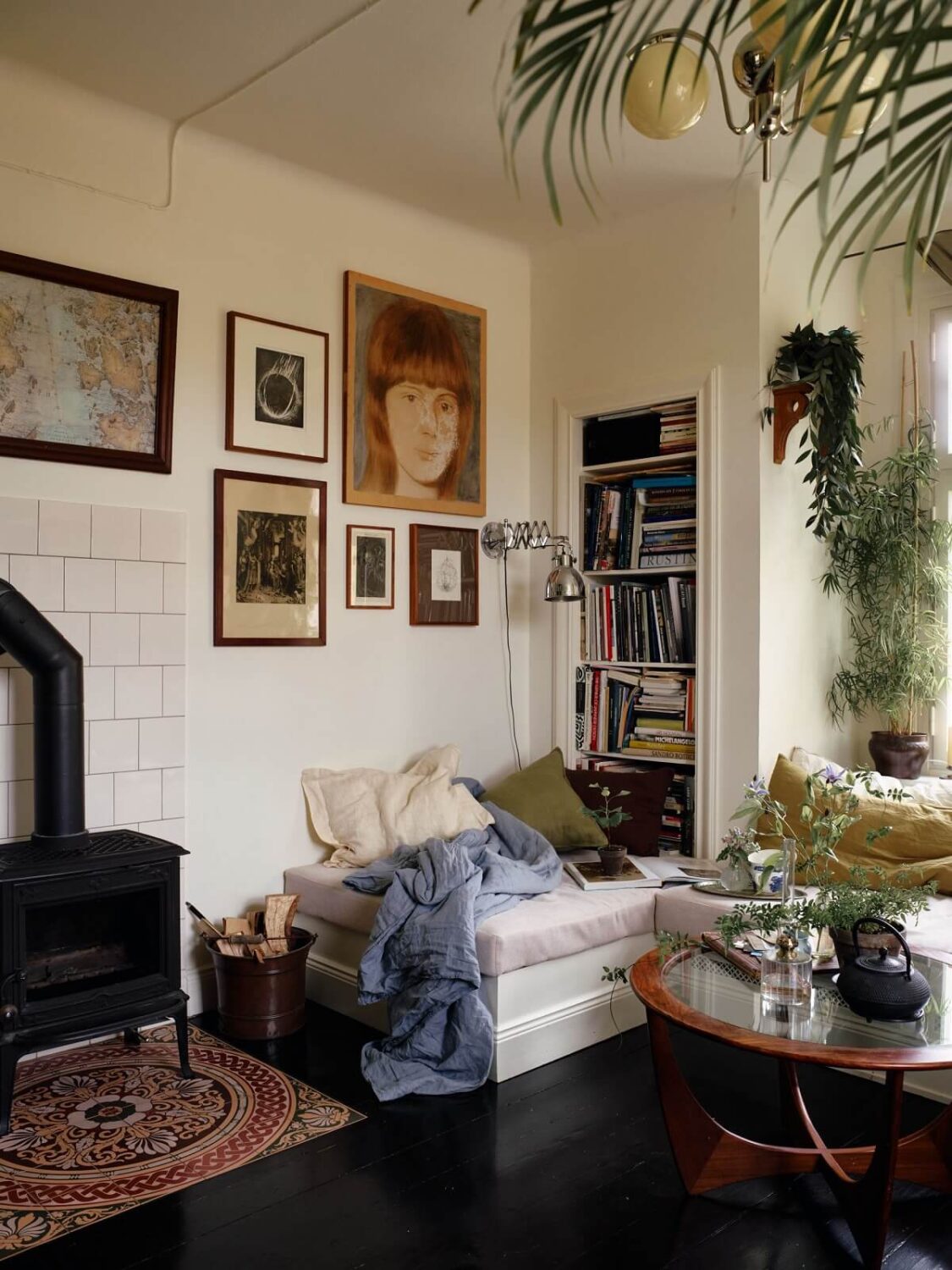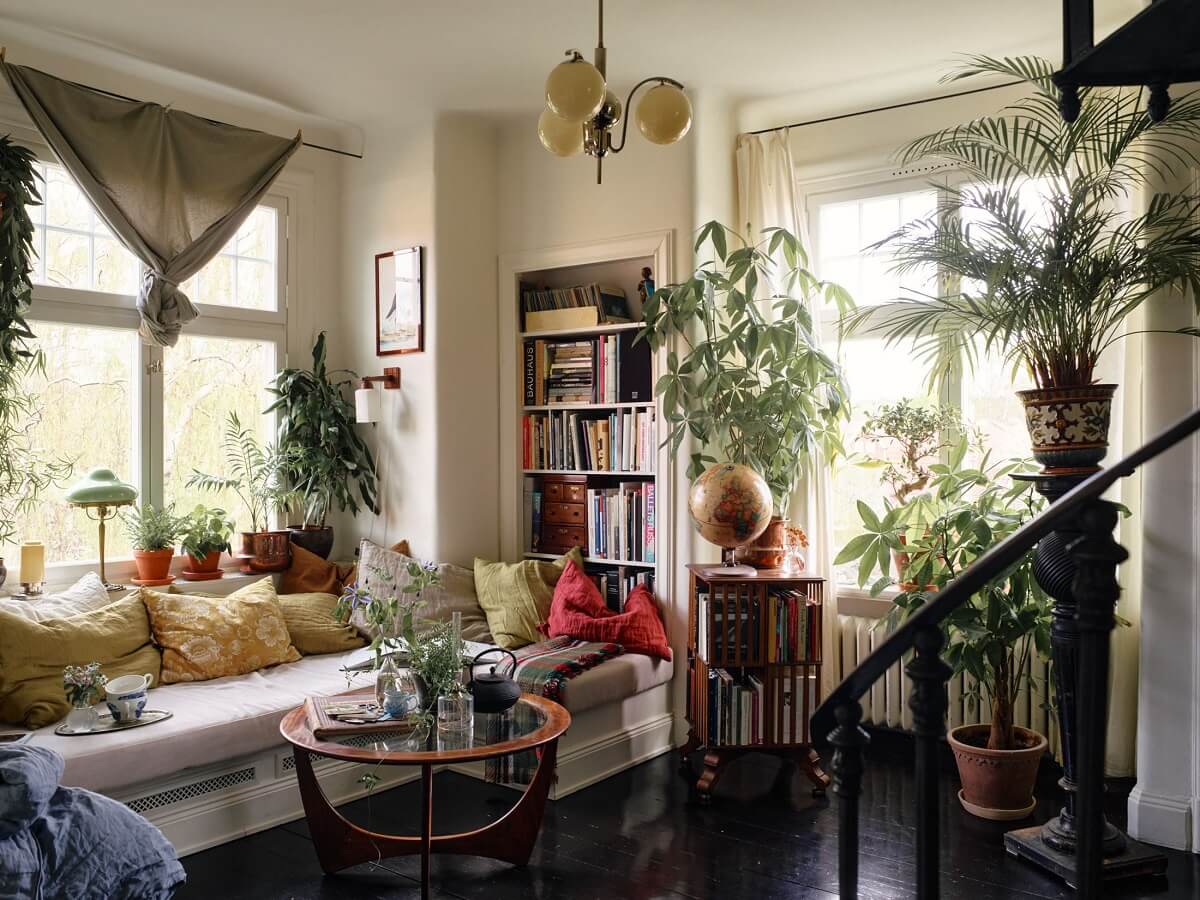 A vintage bohemian home in Sweden has a lovely sitting room with a custom made sofa packed with colorful pillows, loads of plants, and a woodburner for extra cozyness.
This London home by Frank and Faber is designed in contrasting styles. The modern extension has this Scandi style sitting room with high ceilings and a light color palette. a completely different style from the classic Victorian rooms you can also find in the home.
These were, in my opinion, the best living rooms of 2022. If you want to take a look at the best spaces of previous years you can check out the entire best of category by clicking here.