A Grand Georgian Manor House in England
One thing I love about England are the grand manor houses. Years ago I made a map of all the country estates I wanted to visit (and there were many). After the Second World War some of these estates were torn down because it became too expensive to maintain. But luckily many manor houses remained and are now open to the public.
However, the manor house I will show you today is still (or better said, again) a family home. And unusually it's not decorated the way it was when it was built. But the home has recently been renovated and is now fit for 21th century living.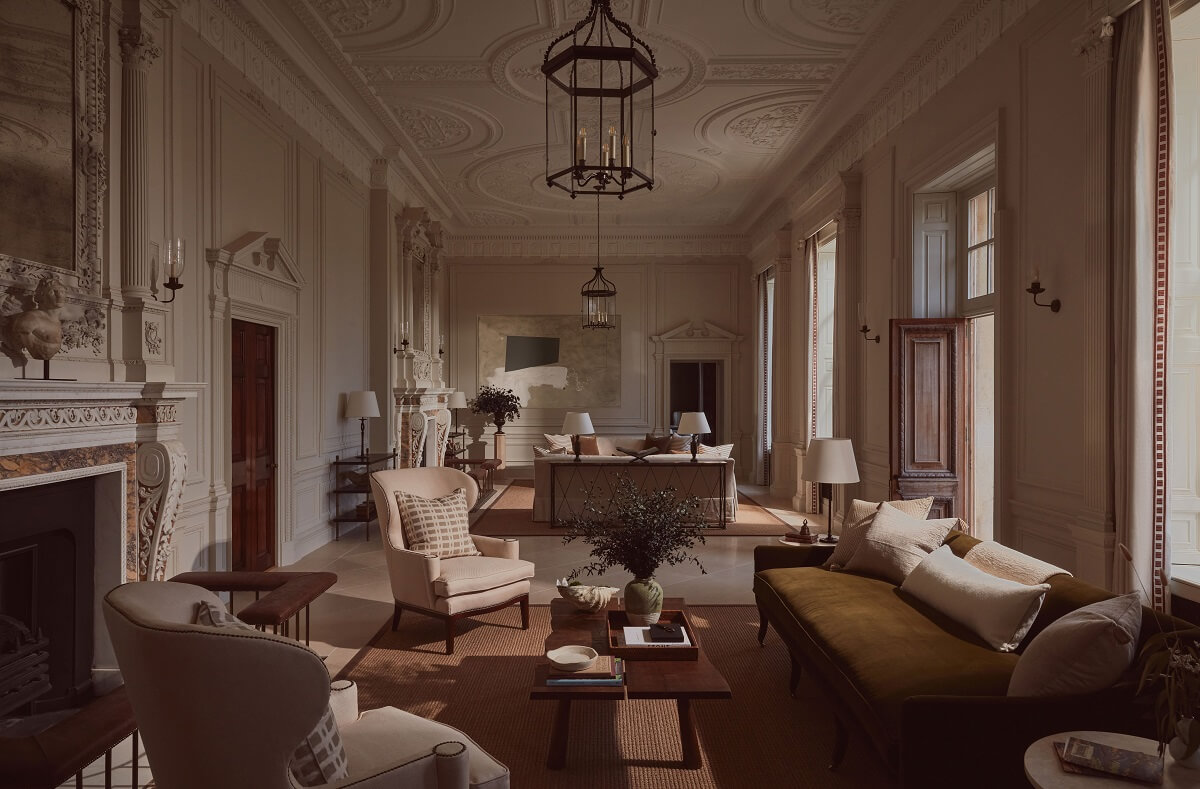 Benham Park
Benham Park is a Georgian manor house set within 130 acres of parkland. The house was designed by Henry Holland for William Craven, 6th Baron Craven between 1774-1775. The Neoclassical country house was redesigned in 1914 when the portico at the rear of the house had its pediment removed and replaced by a stone balustrade. And the roof was lowered in pitch and hidden behind a balustrade decorated at regular intervals.
In the late 19th and early 20th century, the house was the family seat of the Sutton baronets. After the house was sold in 1982, it was converted into offices. But now, Benham Park is once again a family home.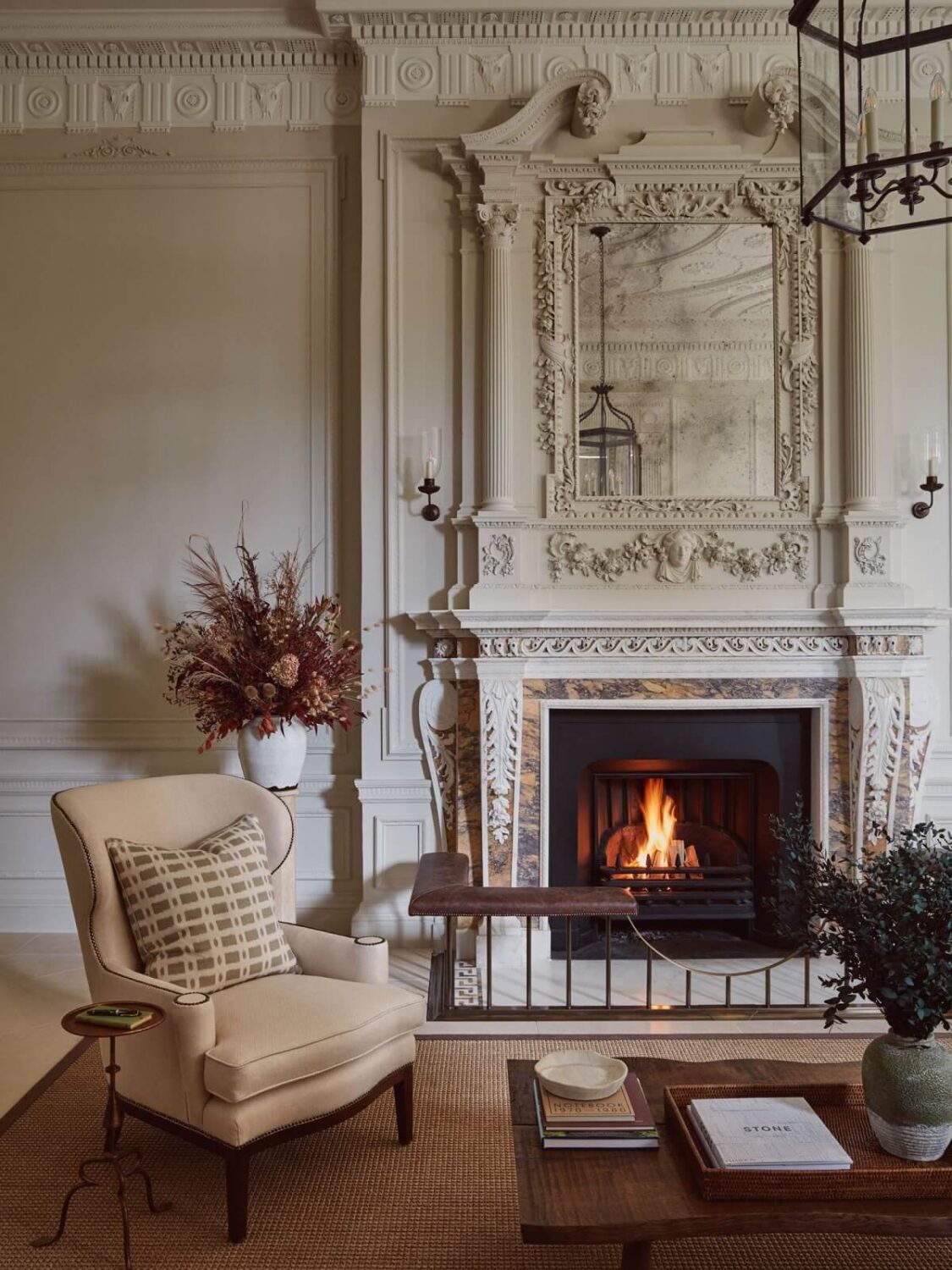 Design studio Albion Nord designed the Georgian manor house into a comfortable country home. The interior design is paired back to fully appreciate the ornate architectural features of the 18th century manor.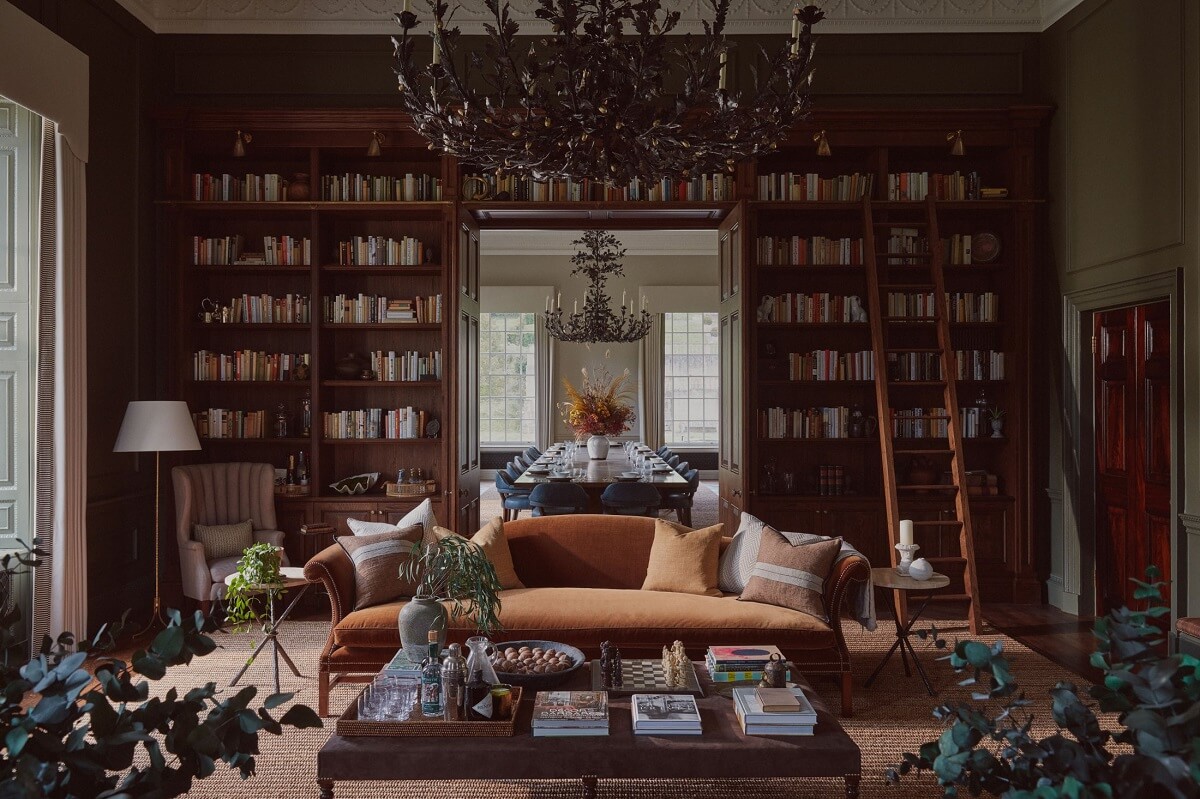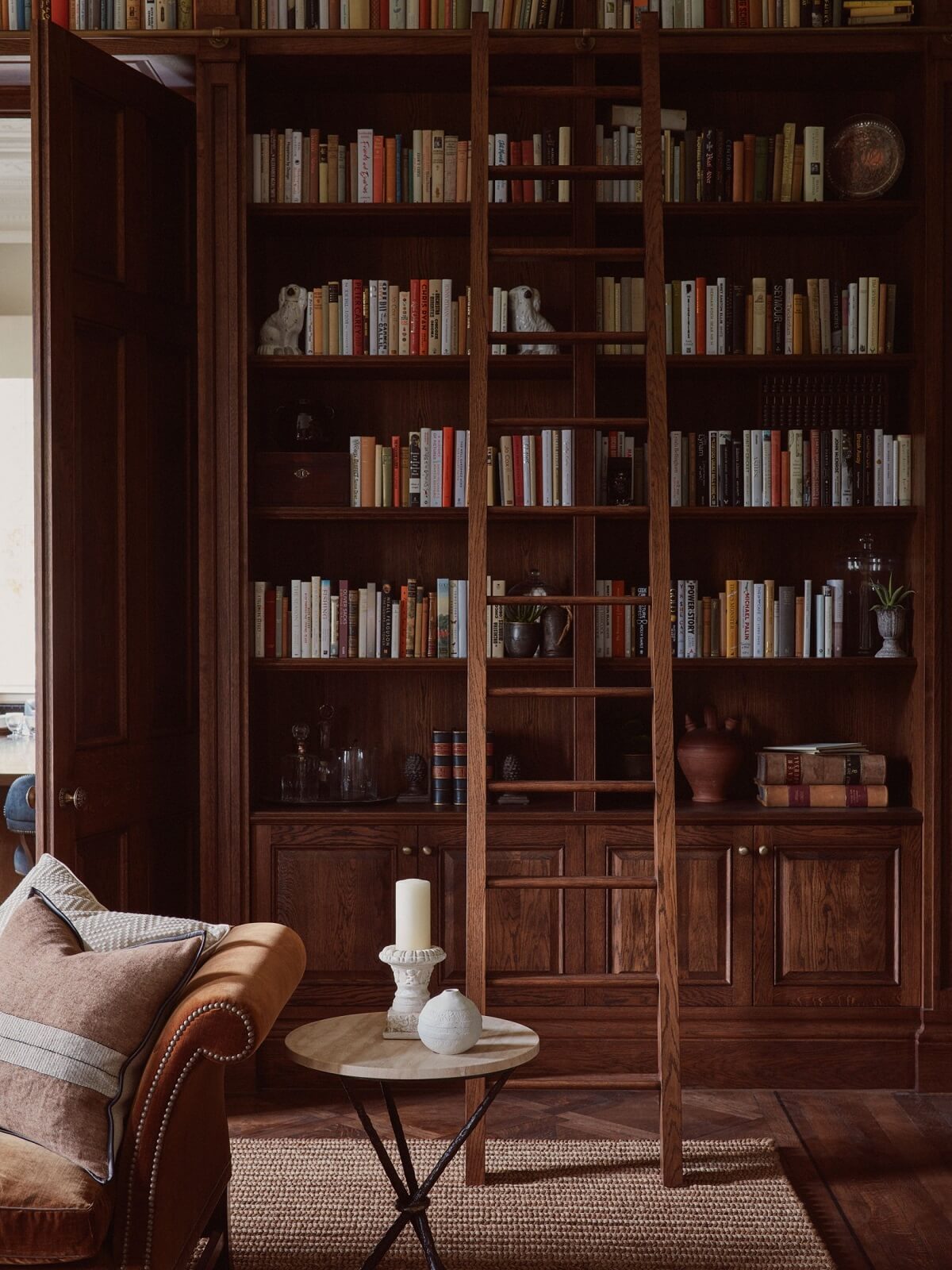 Like every grand estate, the house features are warm library room.
See also: 30 book-filled rooms that you will love.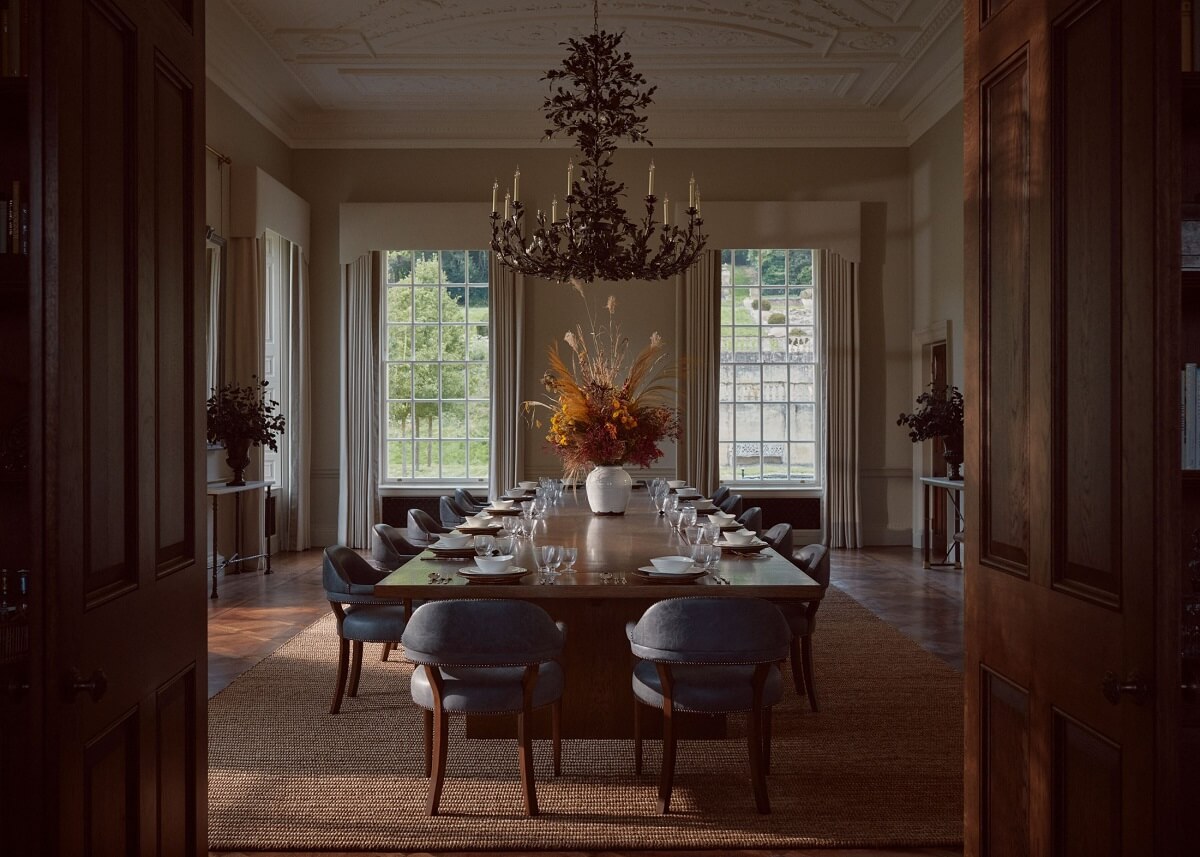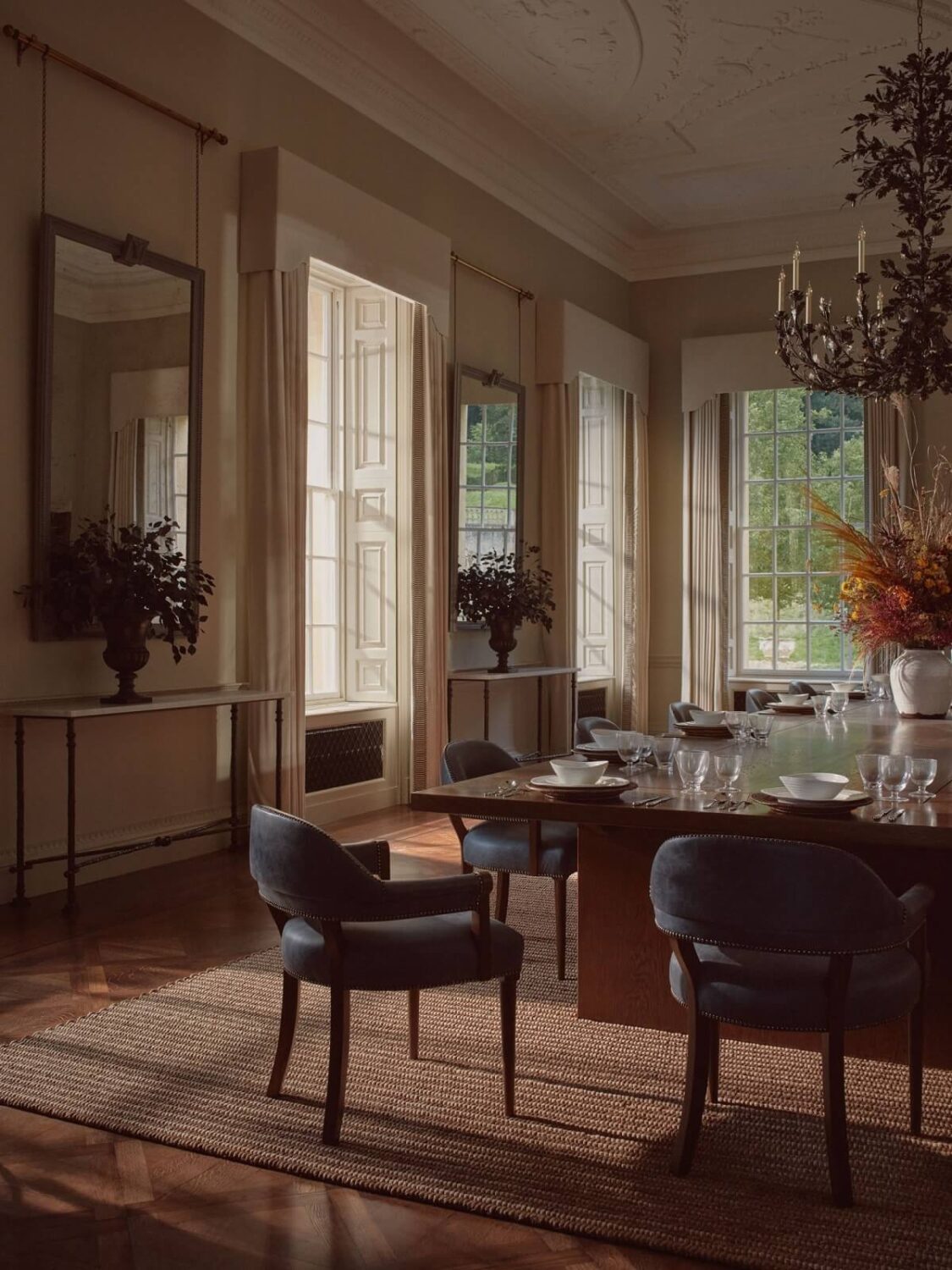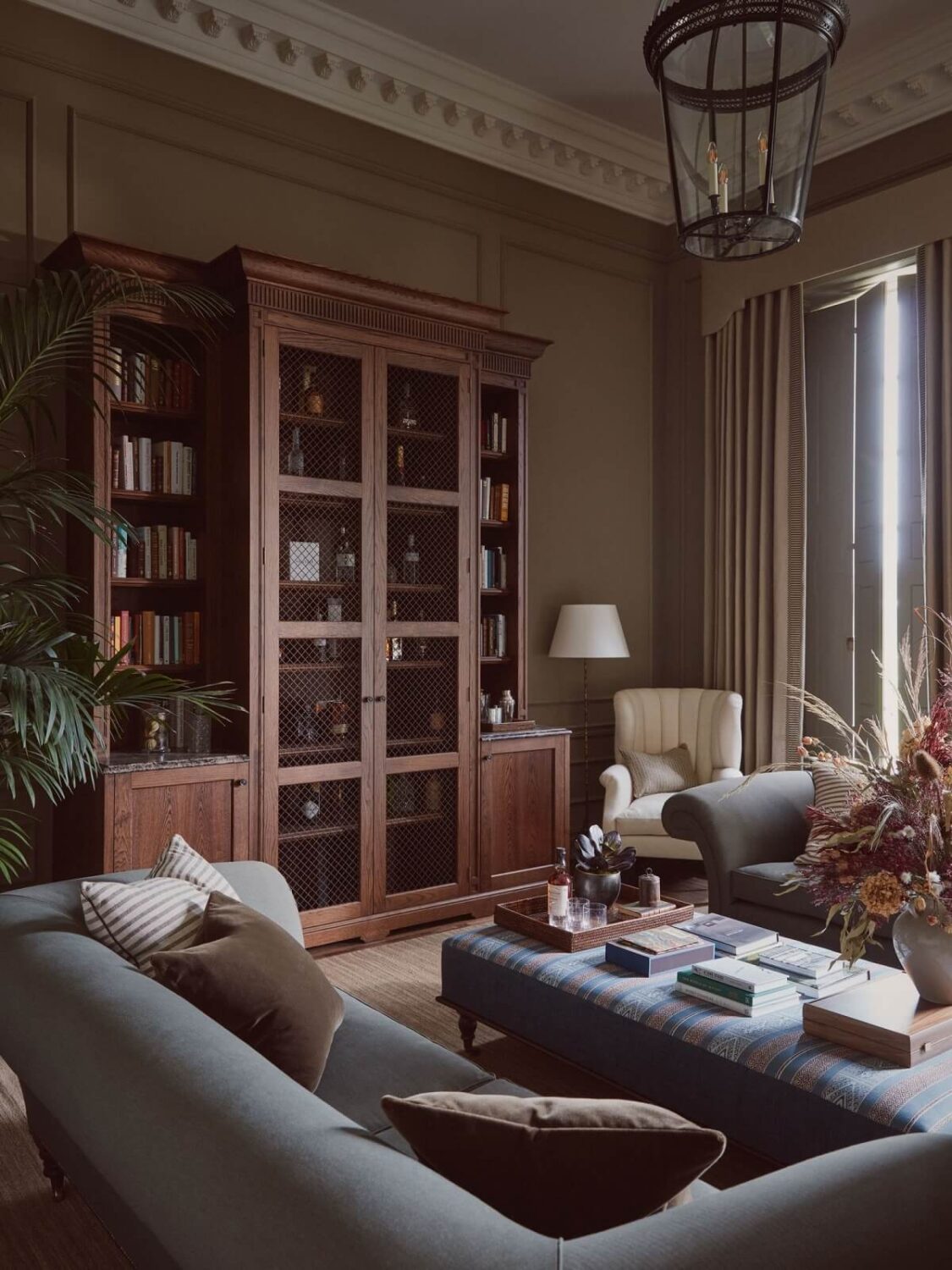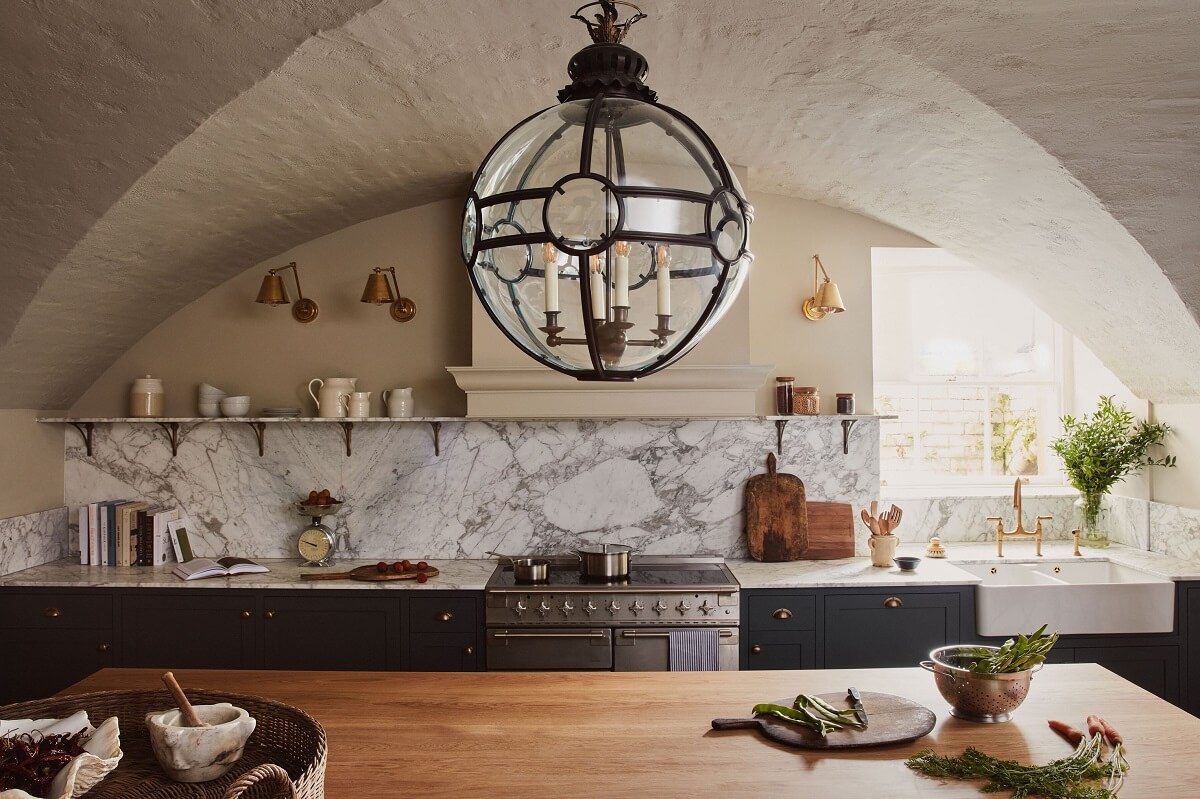 Historically, the kitchen of a grand manor house is in the kitchen. And they kept it that way in Benham Park. And I can see why because the vaulted ceiling is an eye-catching architectural feature.
Also in the hallway you can see the vaulted ceiling.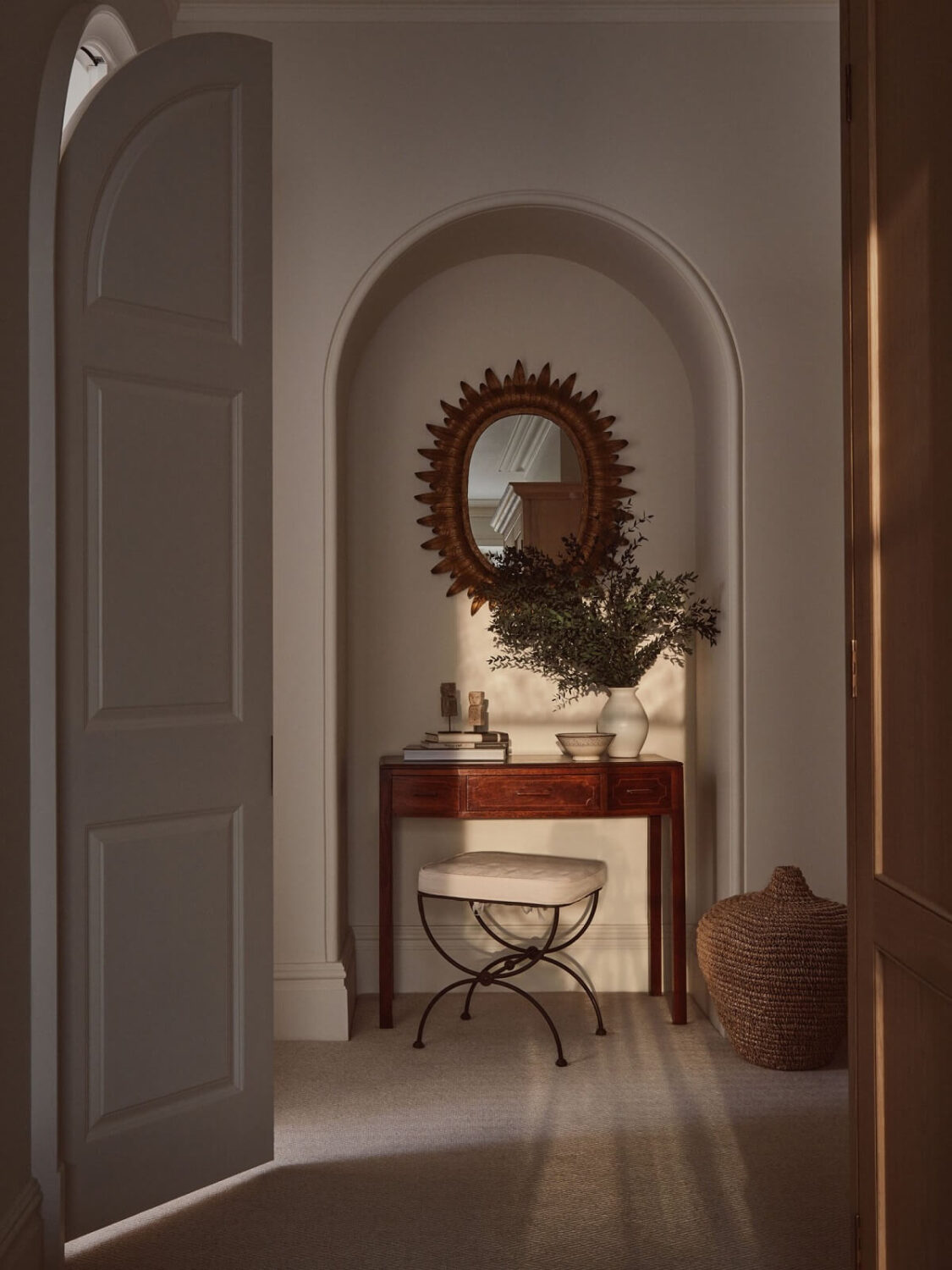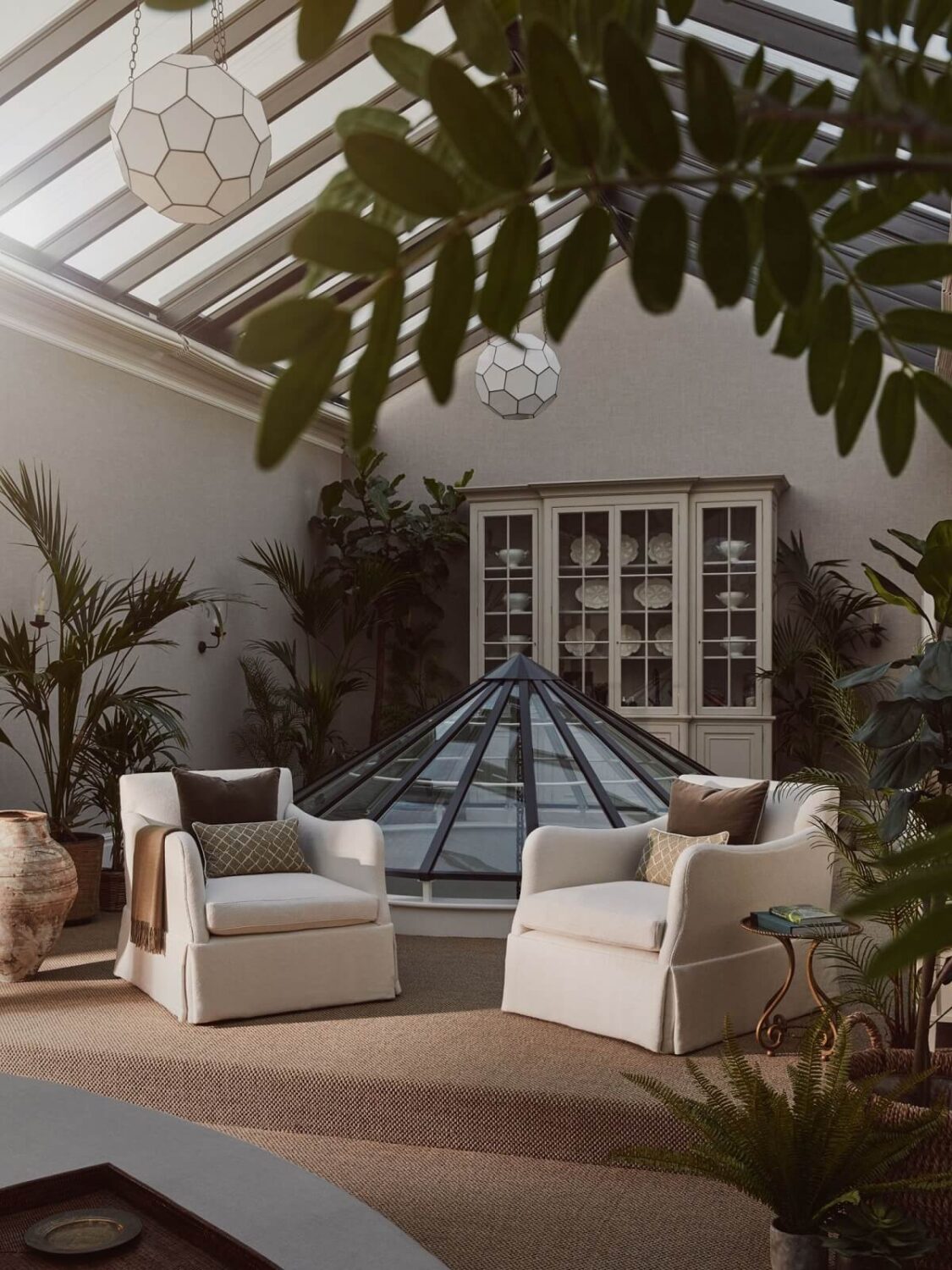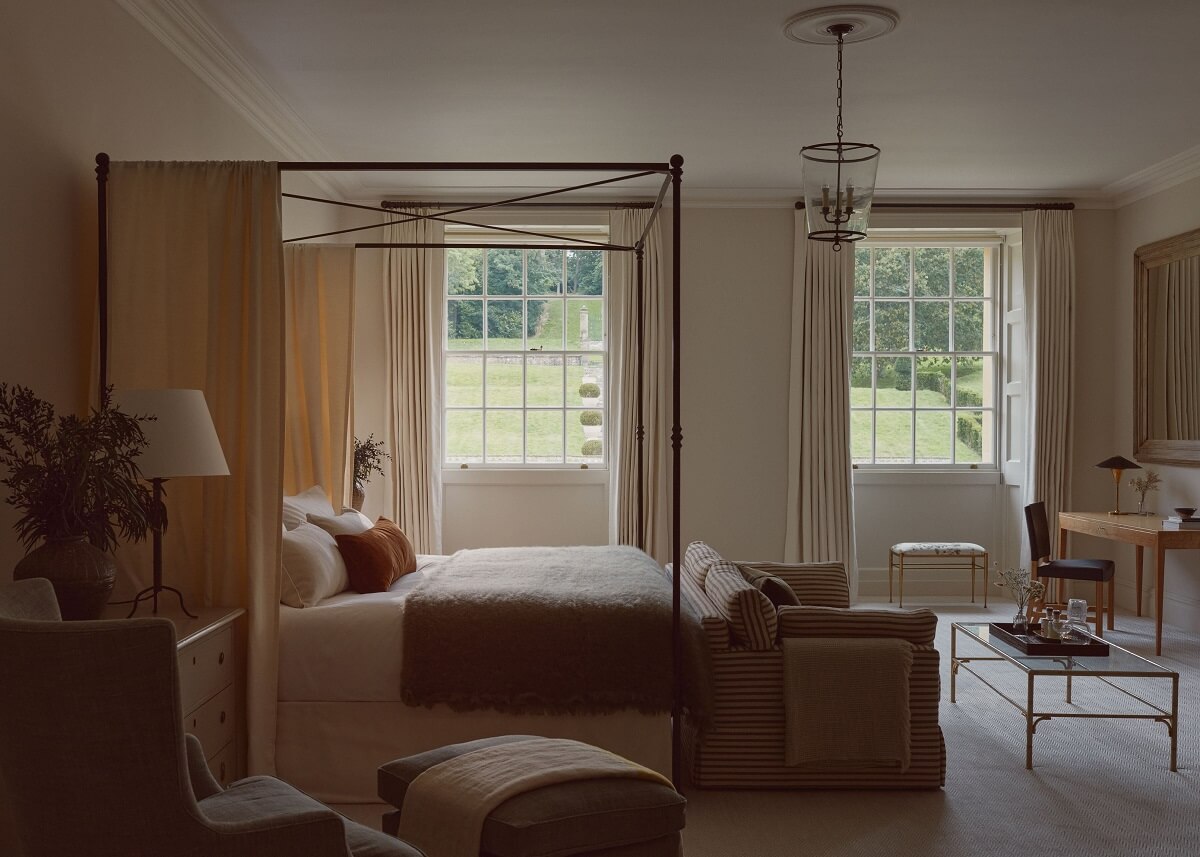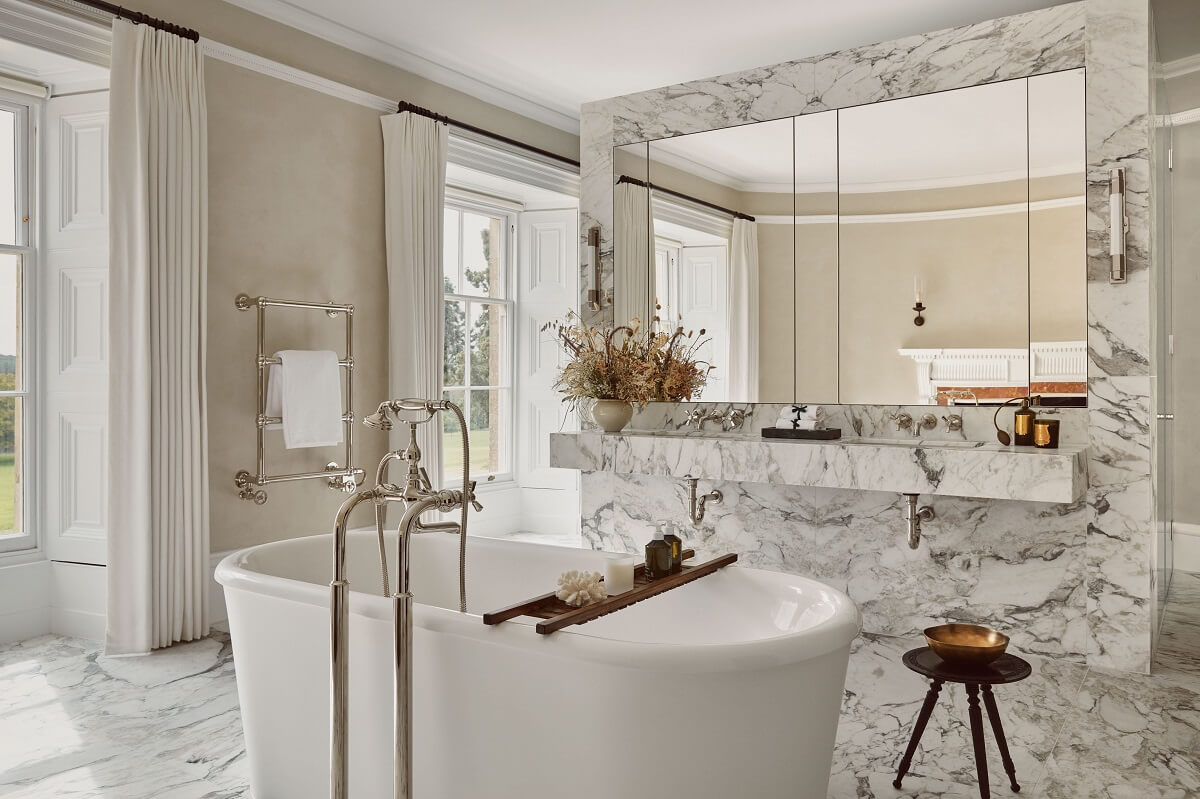 A modern, but classic bathroom with marble tiles and a freestanding bath.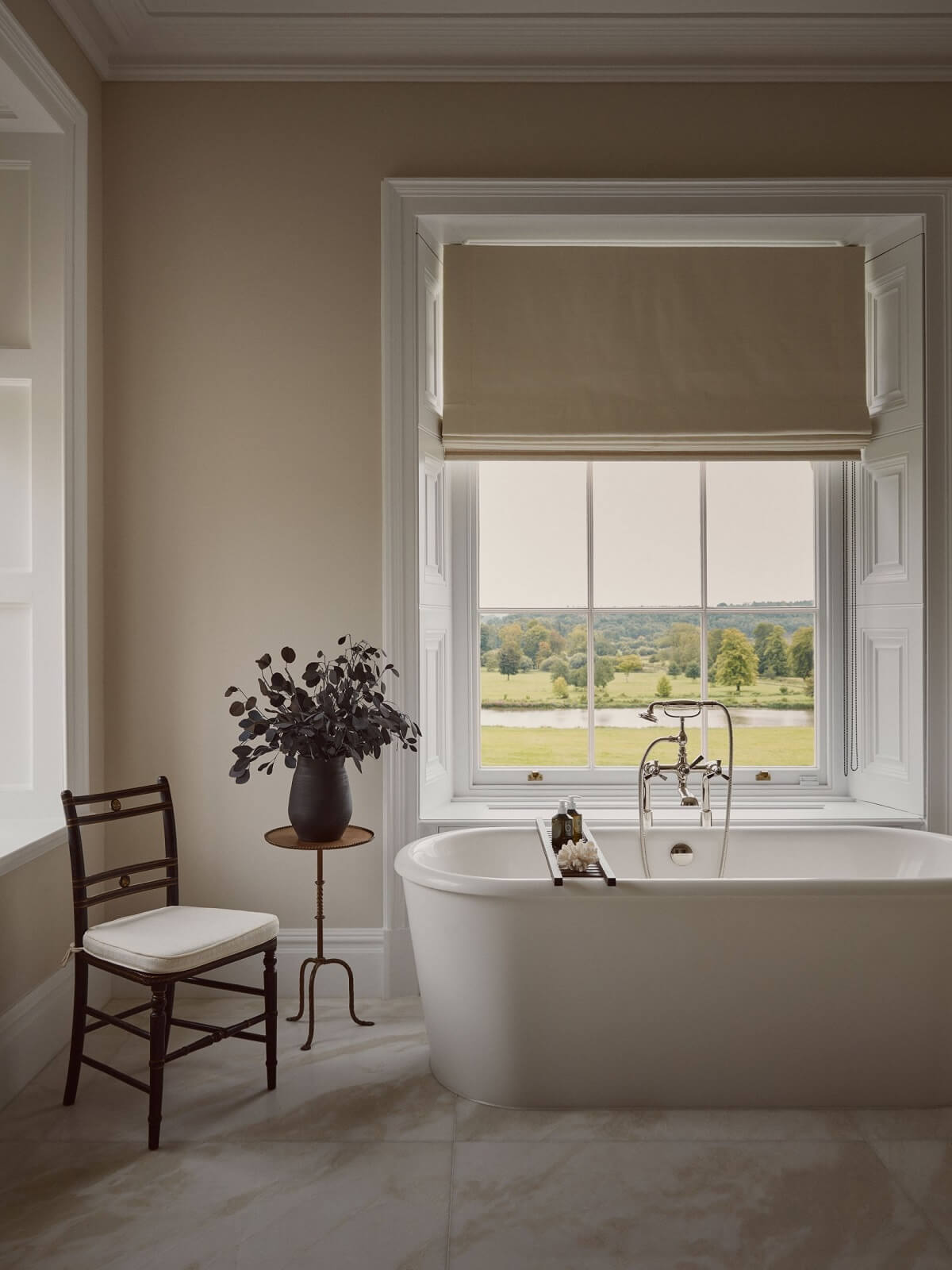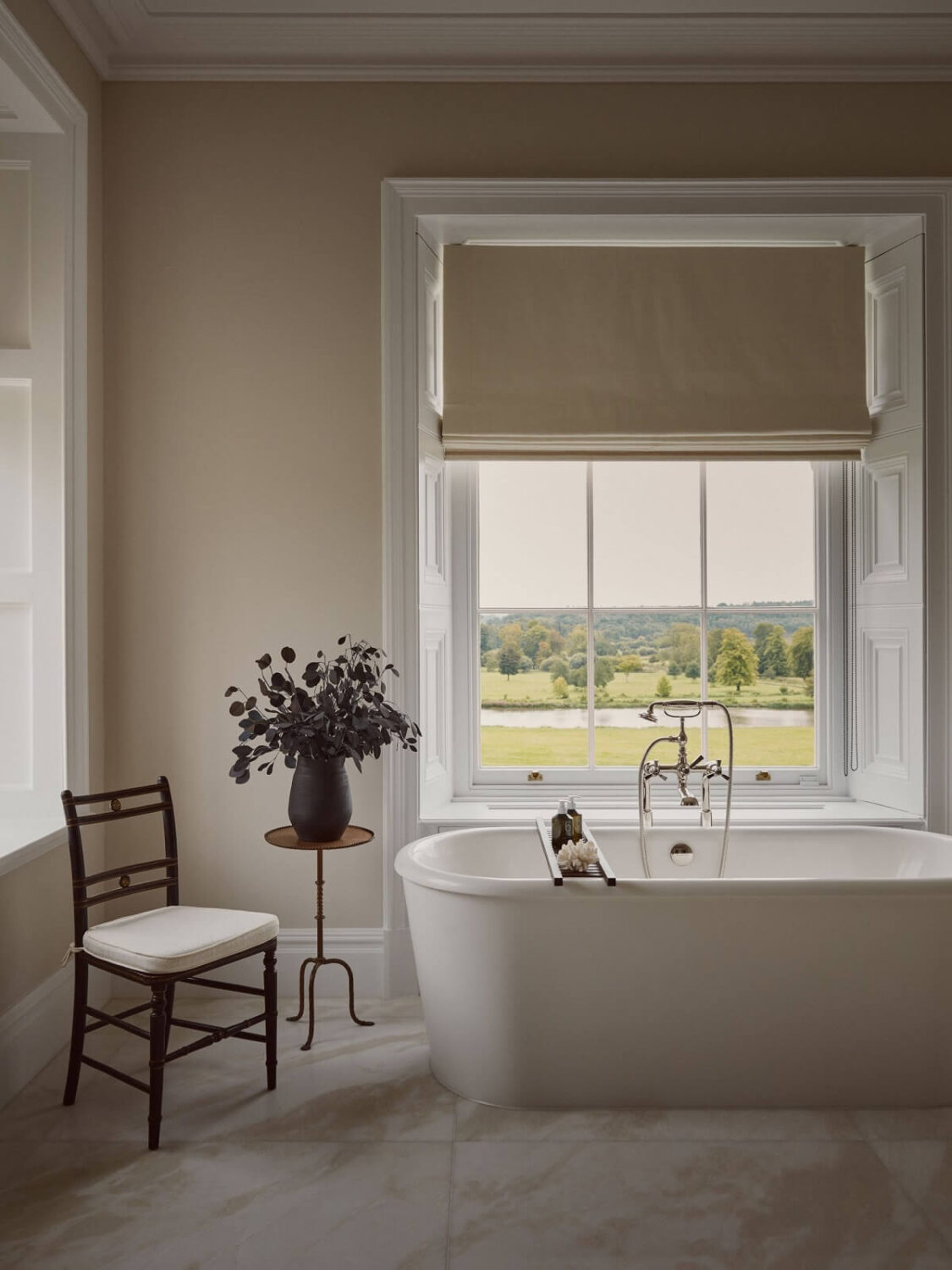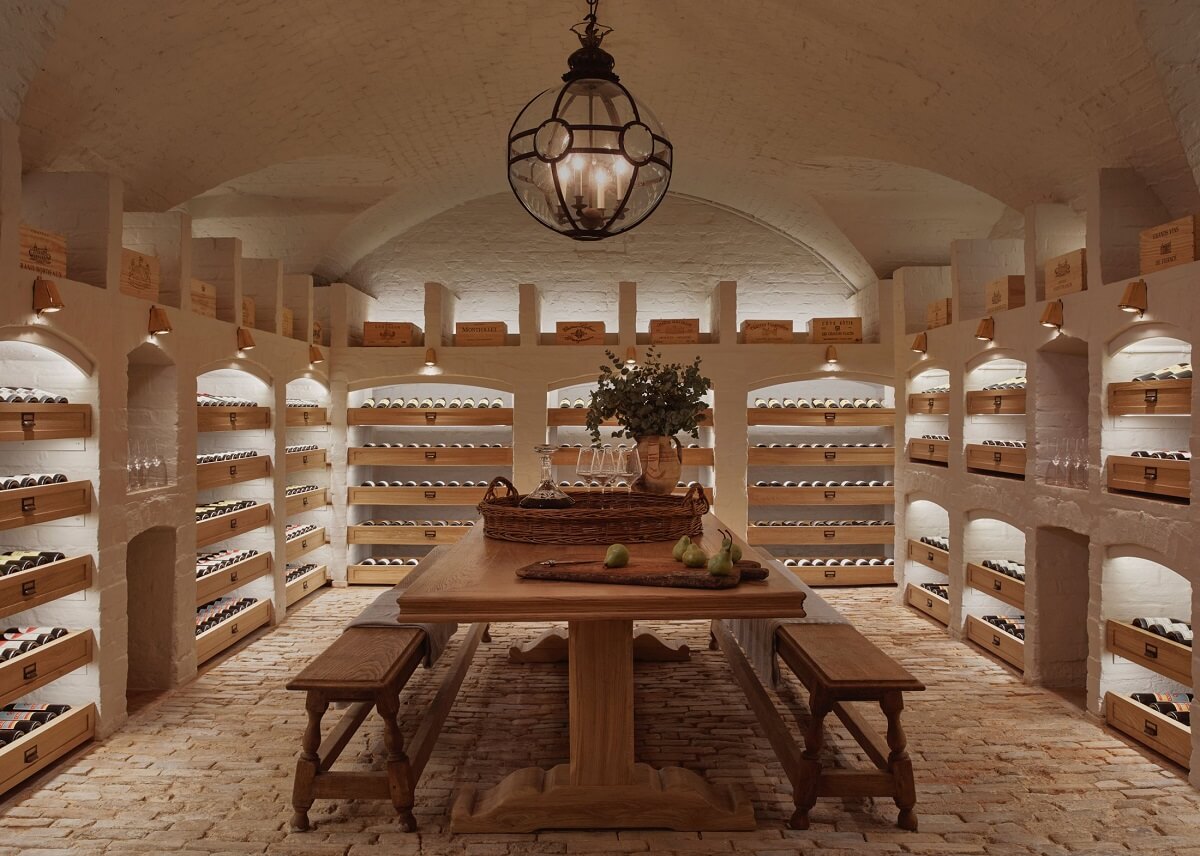 Do you want to visit English manor houses?
Take a look at Visit European Castles for manor houses that you can visit.