A Cozy Vintage Bohemian Maisonette in Sweden
If you live in a house with many slanted ceilings but you don't know how to decorate your home because of that. Then I suggest you take a look at this vintage bohemian maisonette in Sweden.
The small 58 square meter house is divided over two floors, with the living room, kitchen, and bathroom on the lower floor. On the attic floor are two bedrooms and a library/home office.
The small Swedish home is decorated in a historic look, which is thanks to the current owner who decorated this house to perfection while also adding a new kitchen and bathroom that look like they've been in this house forever.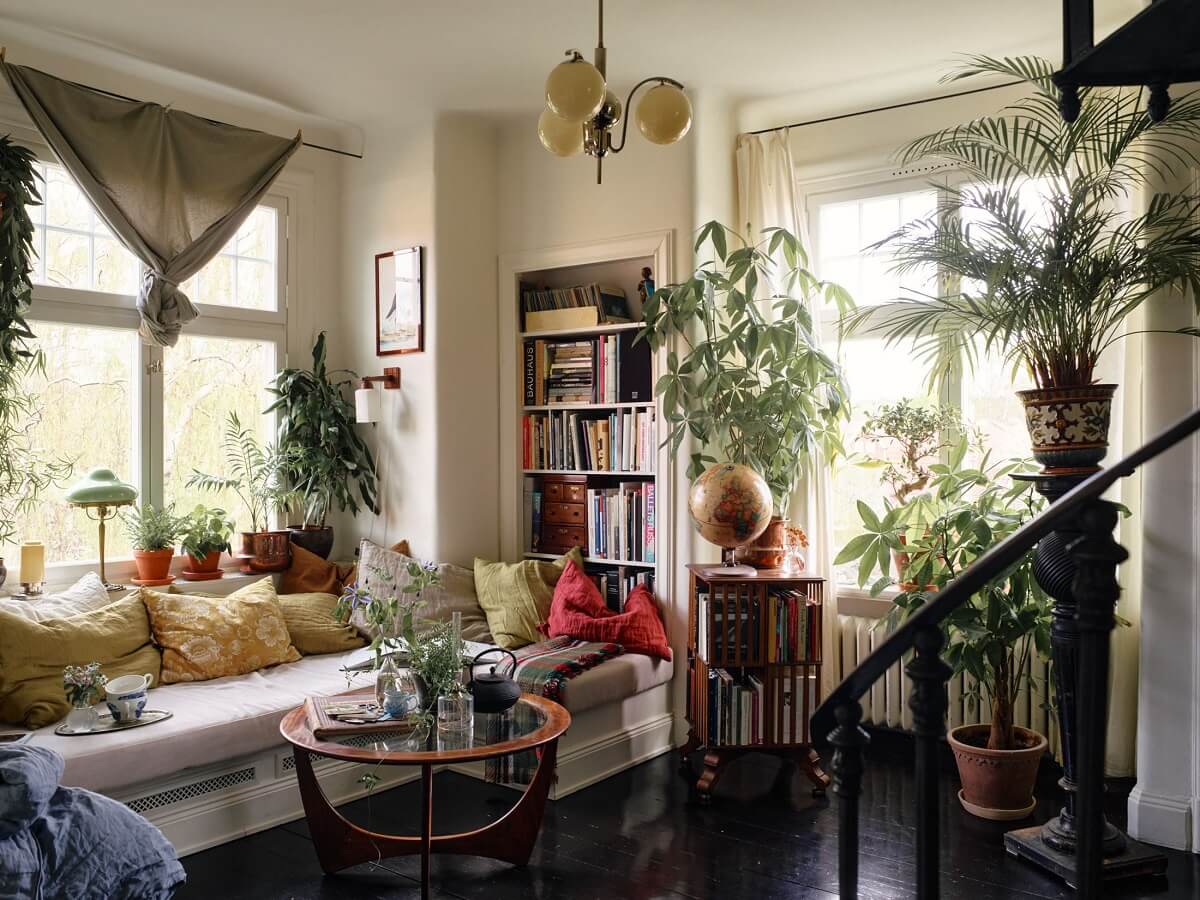 The sitting room is a wonderful cozy space with black-painted floorboards and walls painted in "Wimborne White" from Farrow & Ball.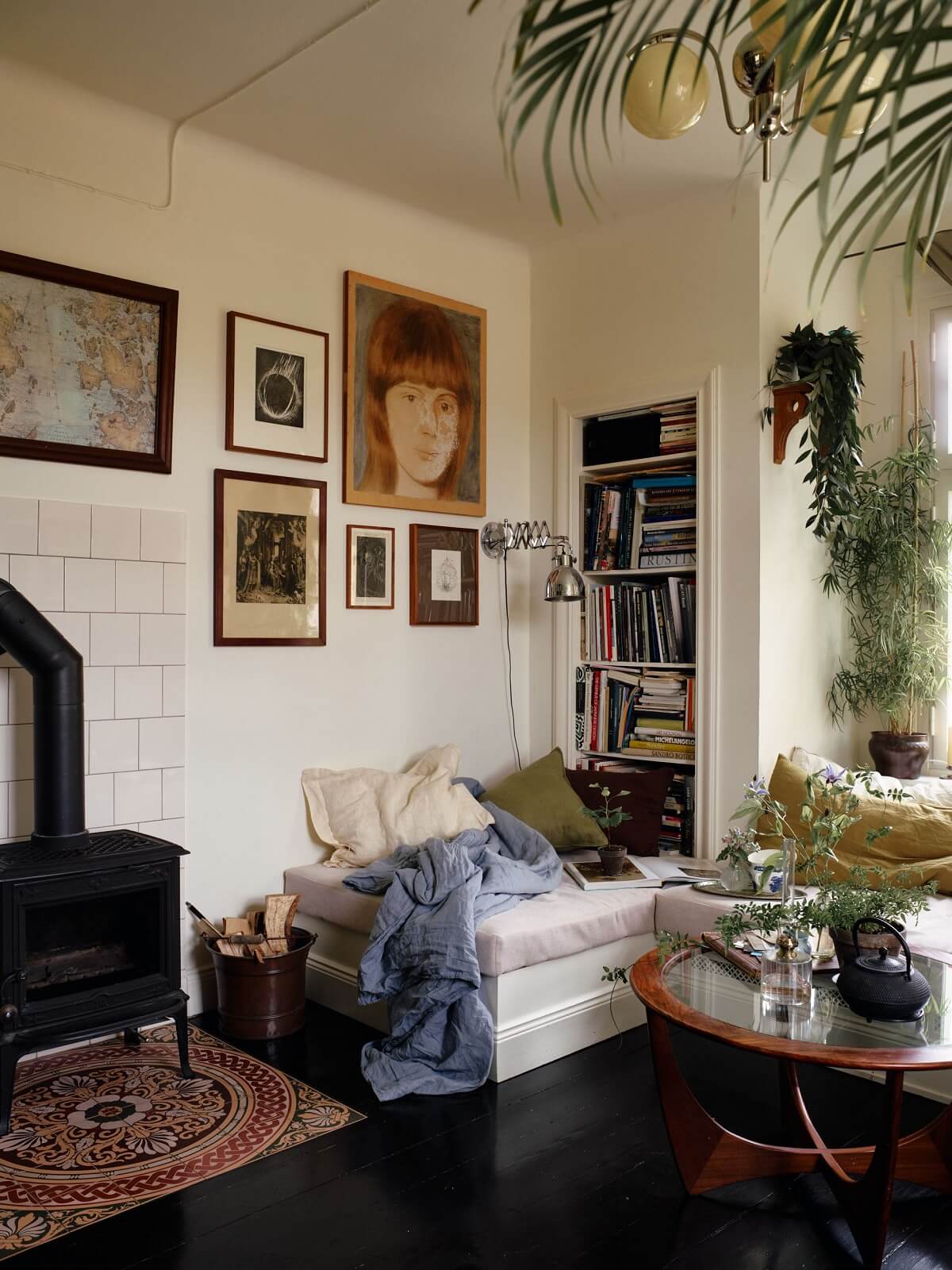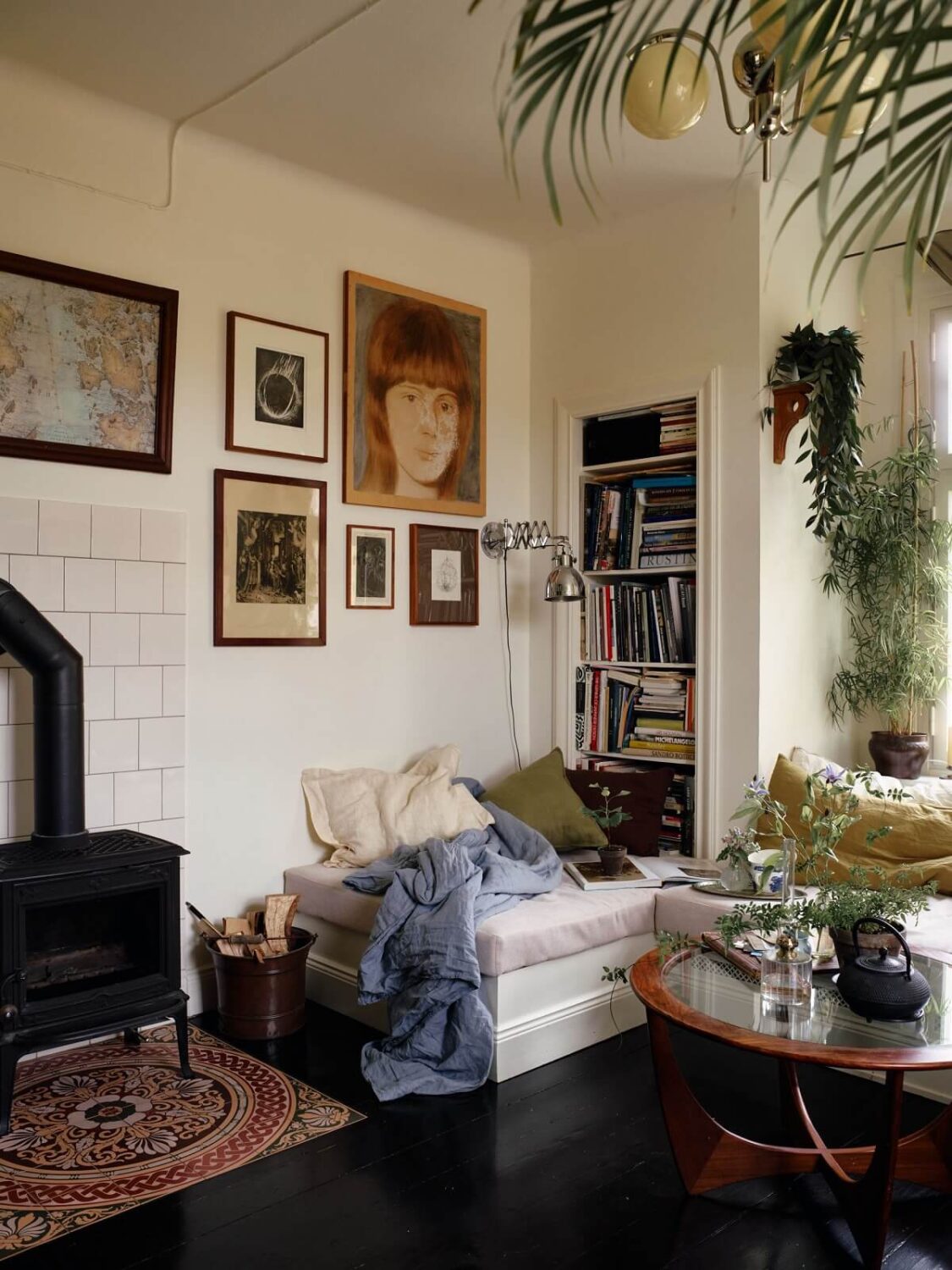 Many of the living room furniture and storage was built on site to make it a perfect fit for the space. The custom made sofa includes storage space.
The heating stove is from Jötul which is accompanied by English ornamented tiles from Byggfabriken.
The dark oiled solid oak vinyl cabinet is custom made. The cast iron staircase leading to the attic rooms is made by Packhus. It is a direct copy of a French industrial model from the 1890s.
The wallpaper on this wall has the Jugendros pattern (green / gold, 1900) and is from Lim & Handtryck.
The wallpaper in the hallway is  "Tjolöholms slott" from Lim & Handtryck.
The kitchen is renovated in 2016 and like the rest of the home it is designed to perfection.
Next to the upper cabinets they added open shelves in the awkward nook with slanted ceiling. A perfect use of space.
A custom made dining bench was created that includes storage space.
Up the spiral staircase you enter the landing that is now used as a library/home office.
The master bedroom is decorated with William Morris wallpaper (Chrysanthemum Toile), a double bed and a vintage dresser.
The slightly awkward nook under the slanted ceiling is used for custom built wardrobes.
The renovated bathroom has a small deep cast iron bathtub with white subway tiles on the walls and small marble hexagon tiles on the floor.
The window is from around 1880 and comes from Cheshire in England.
The kids bedroom is painted in light powder pink by Jotun Lady, with custom made cabinets in a blue-gray-green shade.
The desk is custom made for this small attic room.
styling by Copparstad & photography by Boukari for Historiska Hem